PRODUCT: Alpha Modular Hydration Pack
MANUFACTURER: Platatac
DESCRIPTION/LAYOUT:
A modular hydration pack, 15L carrying capacity.
There are three compartments.
The main compartment is secured with a zip and has a sleeve for the Source water bladder that came with the pack.
There are also two zip access compartments on the outside of the pack.
All zips are fitted with pull tabs.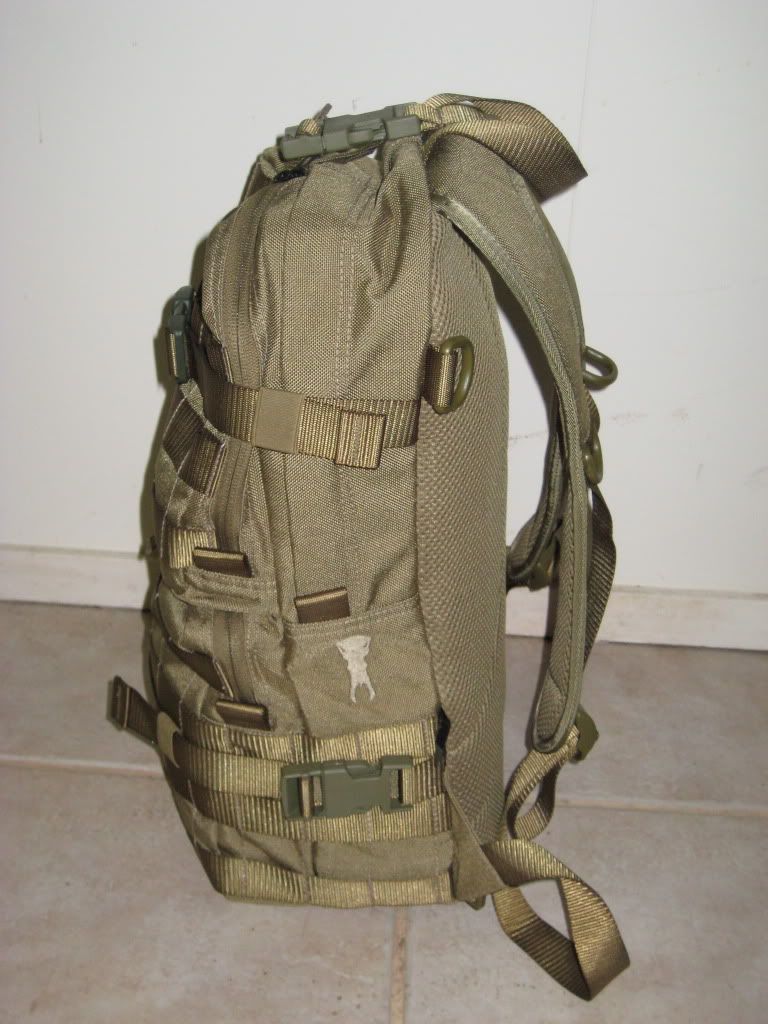 Externally, the whole shebang has PALS rows in strategic places and three compression straps with fastex buckles. A carry handle at the top of the pack. There is also a hole for the hydration bladder hose to be routed through at the top of the pack.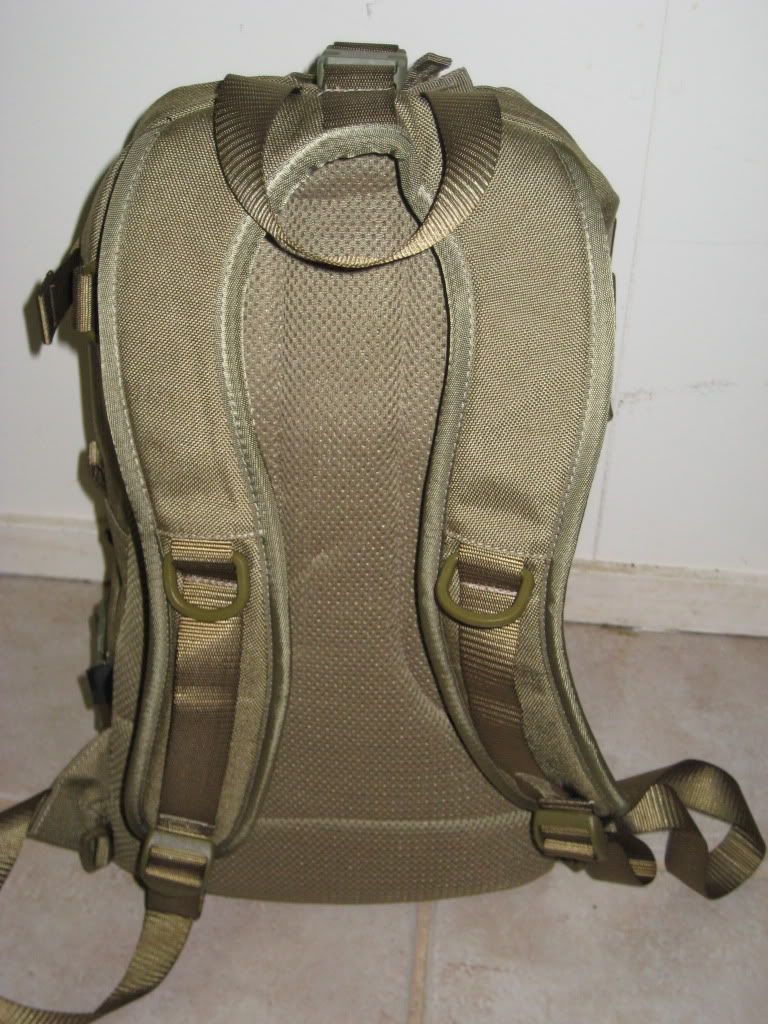 Harness and pack back is padded for comfort. A sternum strap is fitted. Plastic loops are fitted to aid in hose routing.
The straps are made with loops to aid in loosening and tightening the harness, which is a very nice touch.
MATERIALS:
1000D Cordura
PERSONAL ASSESSMENT:
I obtained this hydration pack in the hopes of finding a small, handy assault pack. I wanted something I could carry some extra water (2x canteens), a first aid kit, some extra ammo, cleaning kit, toggle rope, hootchie cord (comms cord) and some food.
My intentions was to have something I could stow in my pack, that allows me to easily grab from my large pack and go for extended length patrol order.
So, what did I think of it??
Pros –
Size of the Alpha is good, fully loaded, it will fit nicely into my DG-6. It carries a decent amount of kit that I would consider a boon if the main pack is dumped, or not required for whatever reason.
I was especially impressed with the Source hydration bladder that came with it. I really like this, but have instead placed it into my main pack. The features of this bladder, such as a removable seal to easily clean the bladder after use really impressed me.
I was also impressed that Platatac has seemingly improved on their build quality. The Alpha seems to be better made than most other products of the Plat-a-Tac range I've seen over the years.
Cons –
There a few things I didn't like about the Alpha pack.
The straps were found to be too short for real world use. I'm 5'10", weighing in at approx 80 kg's. I'm not a really big bloke, but the straps were far too short to be useful. I had problems with the short straps interfacing with my chest webbing on a 20km walk. If I was wearing CBA, then I would assess this as being somewhat problematic ranging to extremely bloody annoying.
I also found the straps themselves to not be that comfortable. Although this may be attributed to me overloading the Alpha for more weight than it was designed for. But my thinking would indicate that if this kit was to be used operationally, this would mean overloading is almost guaranteed. Most military kit is heavy for it's bulk, like radios and ammunition, and our load bearing kit needs to reflect this.
The Cordura material that the Alpha is made from is extremely shiny. This was easily fixed by spraypainting, as you can see in the photo's I have attached. This also allows comparison to an ATS Raid pack for sizing and general dimensions.
One thing it didn't have which would have been nice was anti-theft functionality. This would be good for when out and about in the evening or when out in the wilderness alone. Those who want something like this should consider this anti theft hydration pack.
SUMMARY:
All up, I would assess the Alpha Modular hydration pack at 5 or 6 out of 10.
It's not bad, but I feel it could be better. Perhaps the biggest let down was the shoulder strap length.
As far as I'm concerned, this hydration pack will do for now. Since I only use it for hunting trips nowadays, it will suffice until I can find a better alternative. I'm thinking something slightly larger in size, and am still doing my research.

Posted in Packs & Webbing, Short Trip by 22F with no comments yet.