ITEM: Self Inflating Mat Compact 38
MANUFACTURER: Kathmandu
DESCRIPTION:
A lightweight self inflating sleeping mat, suitable for 2 or 3 season use.
REVIEW NOTES:
This item was bought out of my own pocket. My fiancée and I were about to conduct a road trip across the country, and realised that we were lacking a self inflatable mattress for her. Since I don't play well with others, and refuse to share my cool-guy kit, we needed to purchase a mat in a hurry before our departure.
DIMENSIONS:
Length – 1200mm
Width – 510mm
Thickness – 38mm
Weight – 595g
LAYOUT/MATERIALS:
This is a three quarter length self inflating sleeping mat.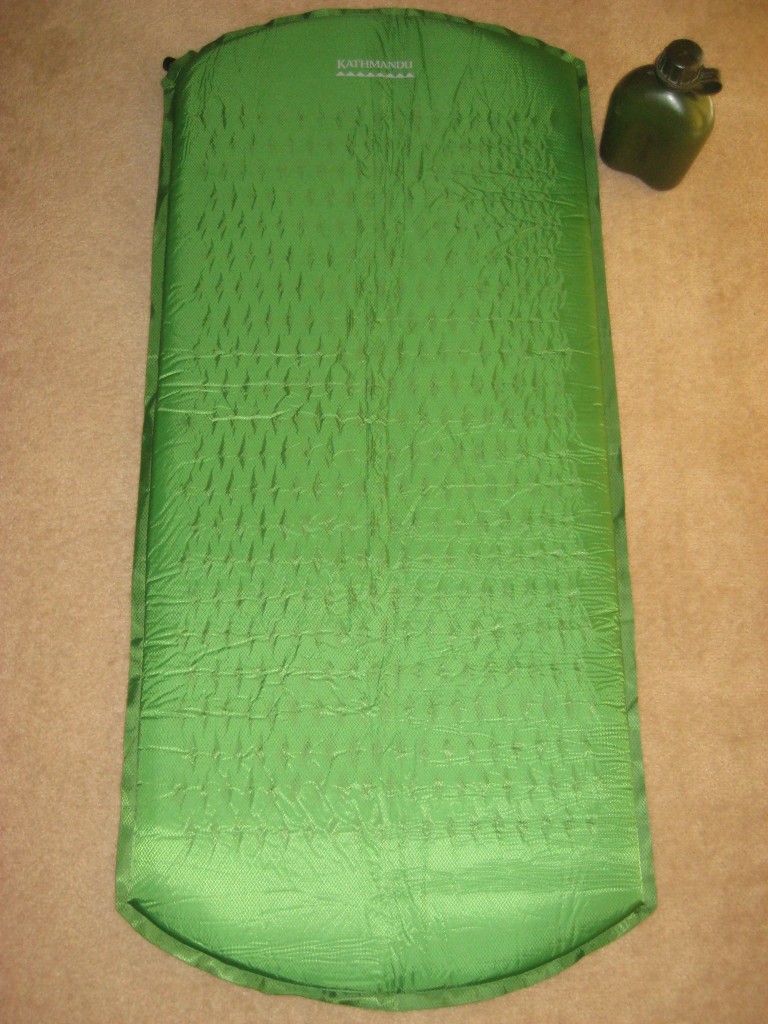 The outer sandwich is a ripstop nylon material over a diamond pattern punched urethane foam. The diamond pattern internal urethane foam allows savings in weight and bulk when stowed for travel. Urethane foam is used in manufacturing a fair bit, so it's useful for manufacturers or constructors to get their hands on foam composites.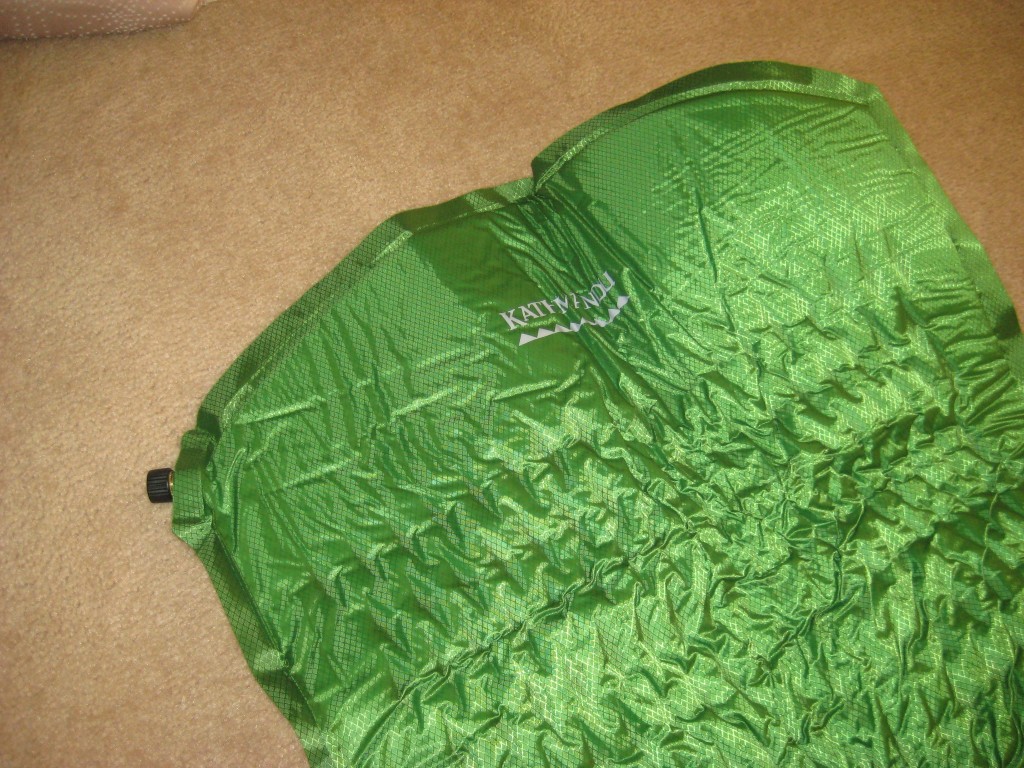 Colour is a two-tone green. Lighter on the top, and darker on the bottom to better hide dirt stains. The lower surface is of slightly heavier material than the top layer.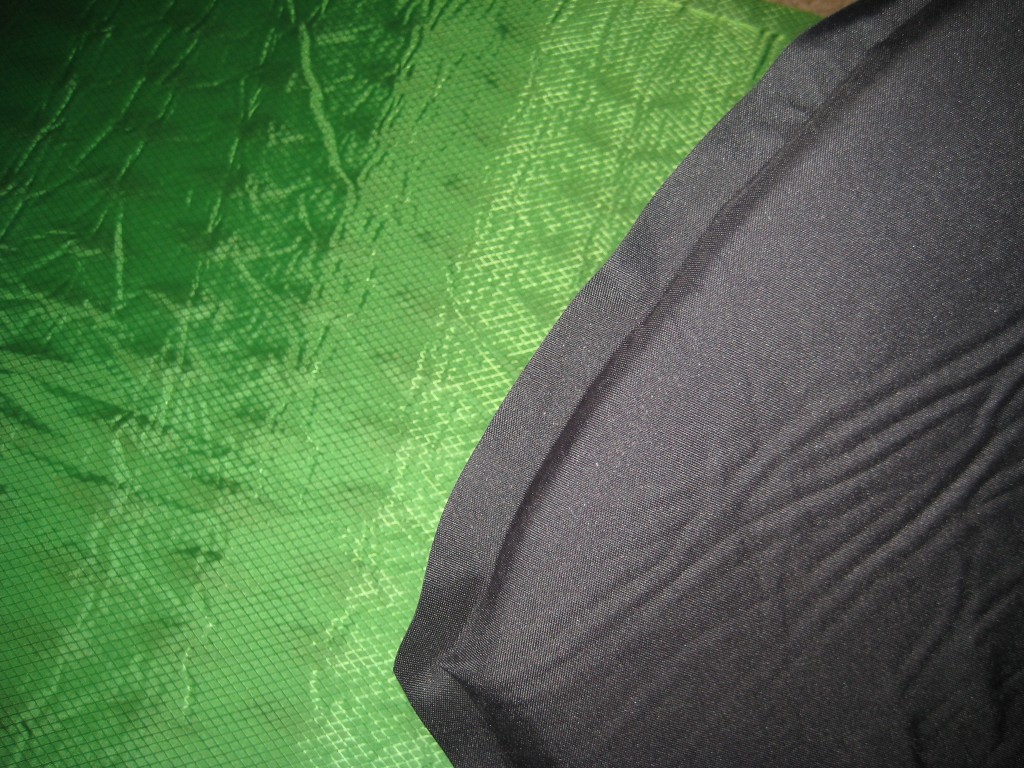 Air inlet valve is a dual material item consisting of a metal/alloy faucet/spigot and a plastic nut.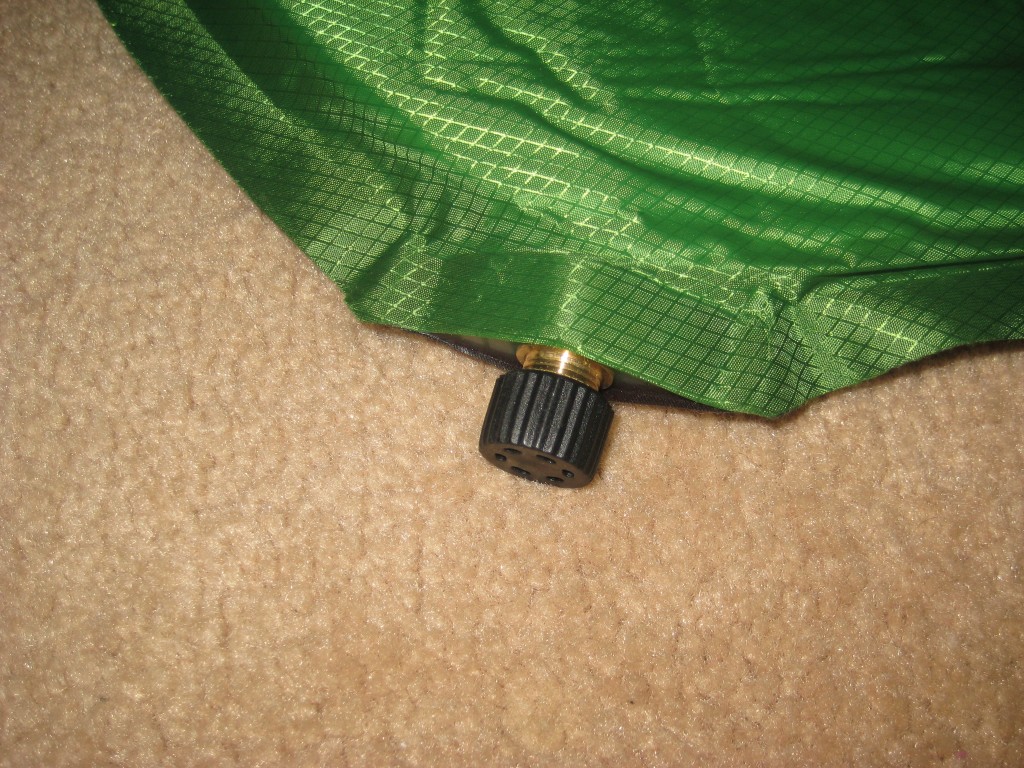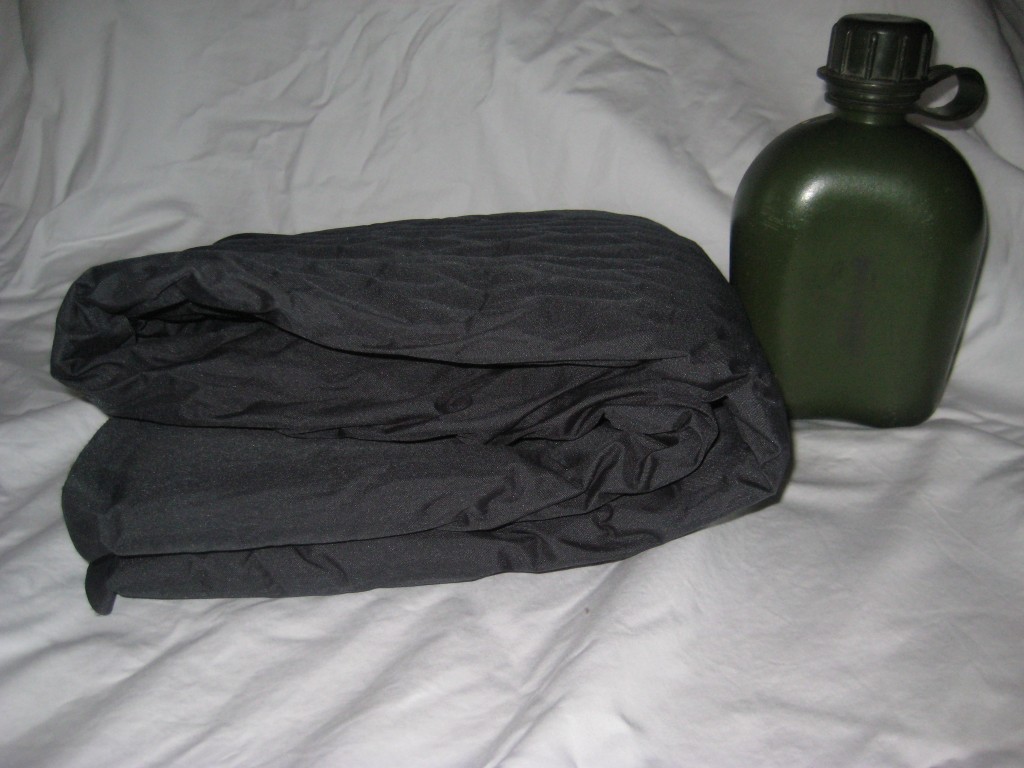 PERSONAL ASSESSMENT:
As previously mentioned, this was a rush purchase since we were about to embark upon a long road trip across the country and engage in some car camping. I had intended to purchase a full length mat for my fiancée, but somehow managed instead to buy a three quarter length one instead. I blame lack of oxygen to my brain, fatigue and my Scottish heritage: if I don't need a full length mat to keep my tootsies comfy, surely other people don't?
Comparison will be made with my review of the Thermarest Prolite 4 series mat covered elsewhere.
This Kathmandu mat is a great example of the old dictum of "Get what you pay for". It's quite the discussion point in some locations about buying something cheap as long as it gets the job done. The argument for "Just as good as" has some validity when essential planning factors of price vs performance and intended use are carefully considered. Often times though, the "just as good as" equipment won't suffice for real hard use.
The Kathmandu mat was found to be slightly heavier, bulkier, less refinement in the design, and noticeably less performance compared to my Thermarest. Given the price difference between the two items though, and the intended market segment for each product, this is to be expected.
To be honest, if only being used for occasional use over short distances, then the Kathmandu item will do just fine for the average punter. If anticipating more serious use for longer periods, then I would suggest investing the extra dollars in the more "premium" product.
It was noticed by my darling fiancée that the Kathmandu item looked and felt a bit cheaper compared to the Thermarest.
PROS –
It's a very nice, comfortable night's sleep provided by this mat. For the price, it's not too bad for weight and bulk.
CONS –
A lack of non-slip surface on the upper nylon sandwich was quite noticeable. User reports of always sliding off the mat were noted. This resulted in a broken night's sleep for the user. I wouldn't know personally, I was sound asleep on my Thermarest and attempting to inhale the tent with my snoring. This issue could be solved by slipping the mat into the sleeping bag, but this suggestion was met by derision by the tester. In fact, she looked at me like I had some sort of appendage growing from my forehead. Not for the first time, and probably won't be the last time that I cop this look from her.
Examination of the mat makes me think that it may not stand up to too much use and abuse. It seems even more fragile than my thermarest. In actual fact, it reminds me of the original first generation Thermarests when they came out many years ago.
SUMMARY:
Whilst probably not intended for really "serious" use, I would consider the Compact 38 suitable for occasional walkers, buying for the kids as a "first kit out" (aka initial block scale issue) until they leave the nest and are capable of buying their own gear, as a back-up in the car or to loan to others.
For more serious use, I would suggest splurging out on the more "premium" item from Thermarest.

Posted in Civilian, Overnight, Short Trip, Sleeping & Shelter by 22F with 4 comments.