A staunch supporter of Fire Support Base and this very site, Military Gear has made the big step of opening their own retail shop in Brisbane to the surely excited public.
Conveniently located at 460 Samford Road, Enoggera in Brisbane, the shop has one of my compatriots has noted "many, many cool toys". Or what the common person might say "tactical clothing and gear".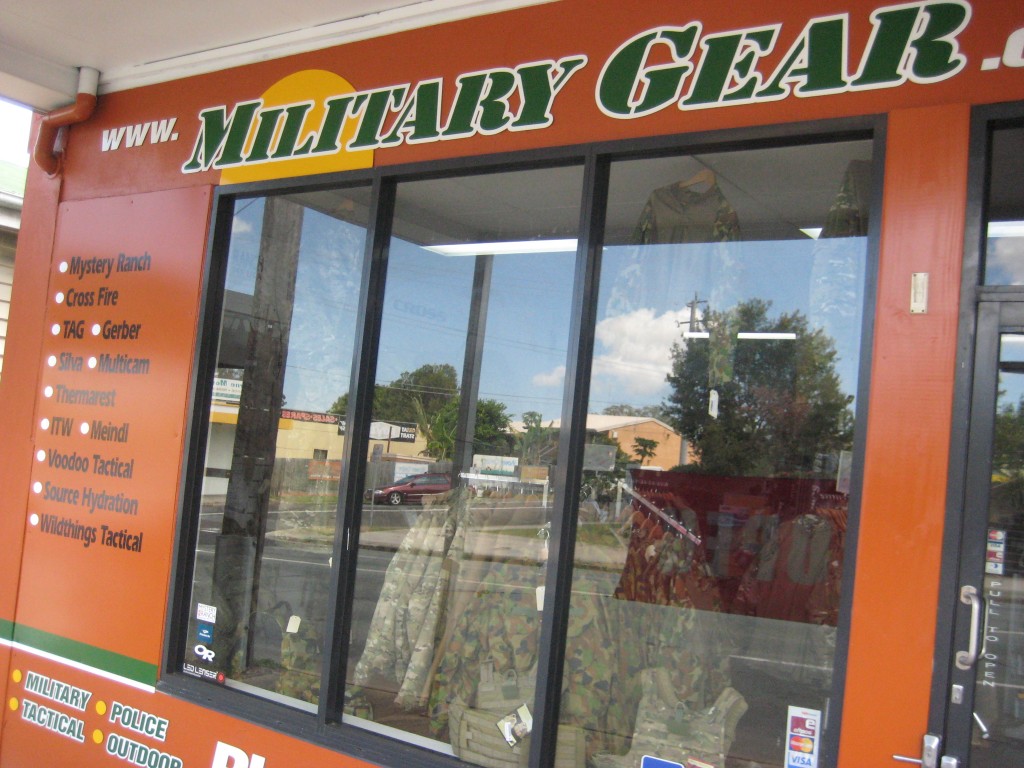 I had the opportunity to call in catch-up with the team and have a chinwag about this big step of becoming more like responsible grown-ups.
There's been some growing pains, and a few sleepless nights for everyone whilst they prepared to open the store. Such as if they should get a wide range of glass display cabinets at Shopfittings Direct or if they should even get glass cabinets at all. But that's all over now and the shop is now officially open for business. The shop owner also spent a while deciding on which retail store supplies to buy, and also which color signage to get. It's fair to say, the shop looks so great!
Amongst the plethora of bright and shiny kit to attract the masses, the shop stocks:
Mystery Ranch packs
Crossfire packs, boots, shelter and clothing
Missionpac clothing
Wild Things clothing
Jetboil stoves
TAG (Tactical Assault Gear) nylon products
Thermarest sleeping mats
Gerber knives and tools
Silva compasses
Back Country Cuisine freeze dried hiking foods
Sea to Summit Sleeping bags and hiking accessories
Body Spec ballistic goggles
Wigwam socks
And a whole heap more…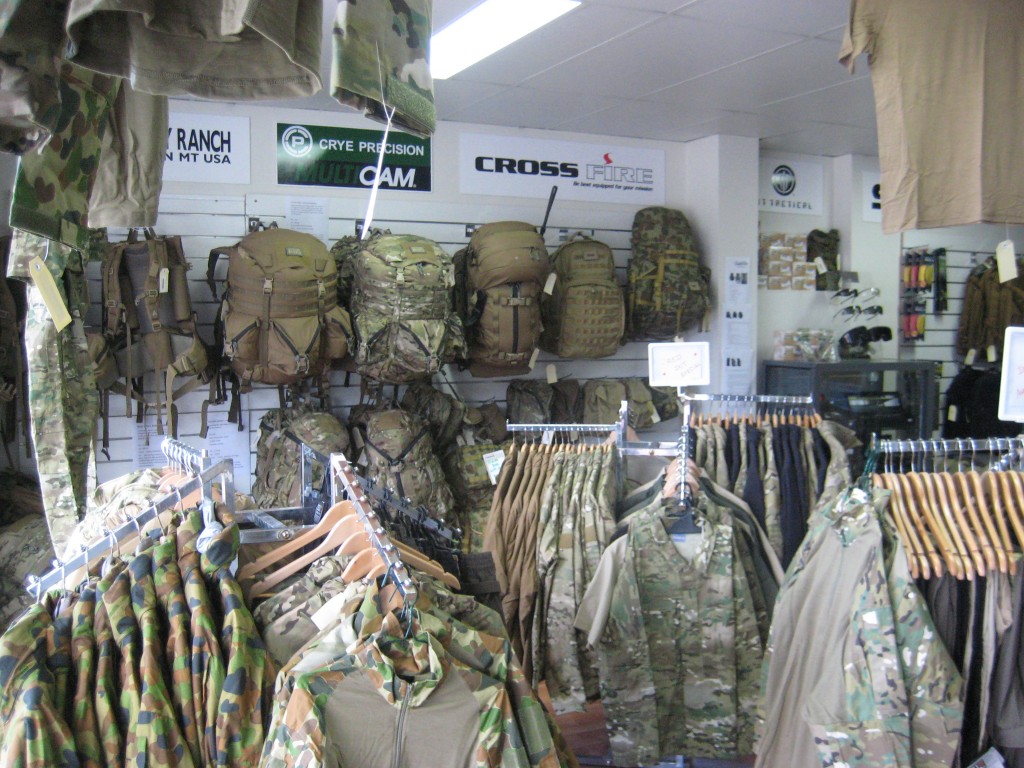 They're catering to the military, the police, and the serious outdoor enthusiast. Perhaps even a fan of military-type gear or a film director looking for costumes may peruse the shelves as well.
So feel free to pop in, say g'day and have a look. They'll make sure you can get what you need.

Posted in Blog, Military Gear by 22F with 3 comments.