ITEM:      7.62mm Modular Chest Rig
MANUFACTURER:      ATS
DESCRIPTION:
A one piece set of chest webbing or "battle bra" in Australian parlance. The rig has MOLLE channels for customising of equipment loadout and integral magazine pouches.
REVIEW NOTES:
Many thanks to my wallet for this review. I'd also like to thank the Dark Lords for my continued employment in a suitably paying industry and keeping most of the idiots out of my way before my inner angry infantry corporal gets too aggressive.
LINK:
ATS 7.62 Modular Chest Harness
MATERIALS:
500d cordura
Fastex (no, not fatsex) buckles
Rubberised, non-slip material
LAYOUT:
A variation of the venerable chest rig.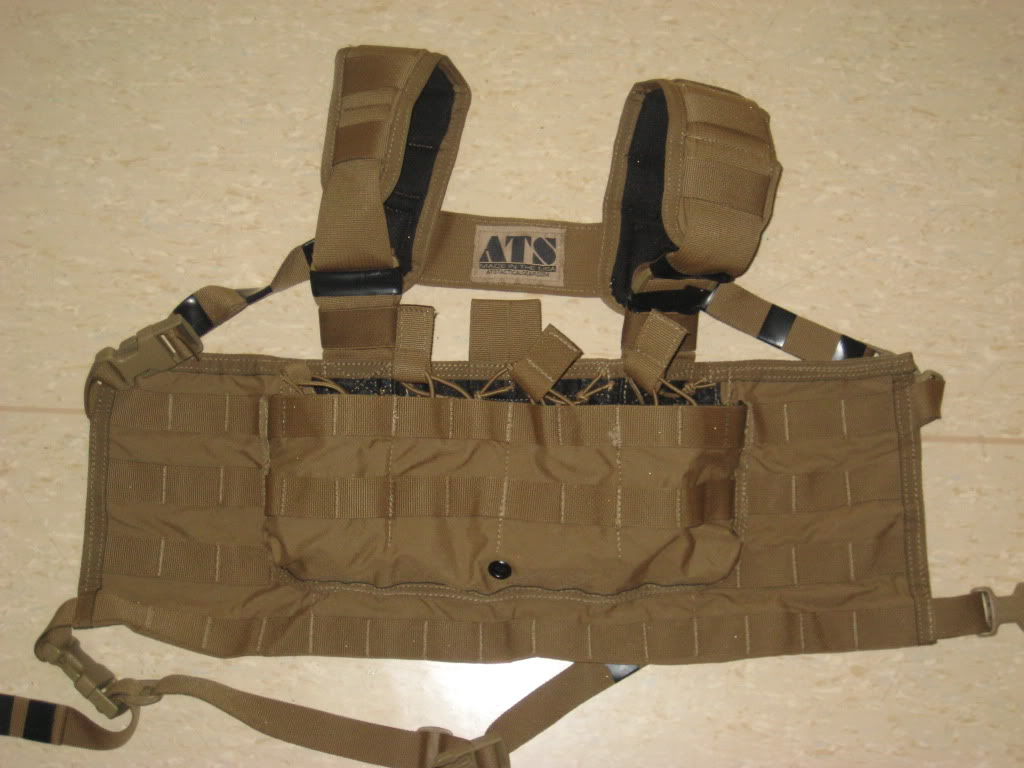 The rig itself is of the "battle-bra" layout. It's a rectangular rig, with fastex buckles on the balance points. On the middle section, is four integral magazine pouches sized for 7.62mm magazines suitable for the M14, SLR (L1A1) or newer 7.62mm AR series of rifles.
These integral magazine pouches have bungee/elasticated shock cord retainers to keep the stored magazines from falling out inadvertently. These bungees are quite easy to use to gain access to magazines for rapid IA (Immediate Action) drills whilst still retaining the magazine securely.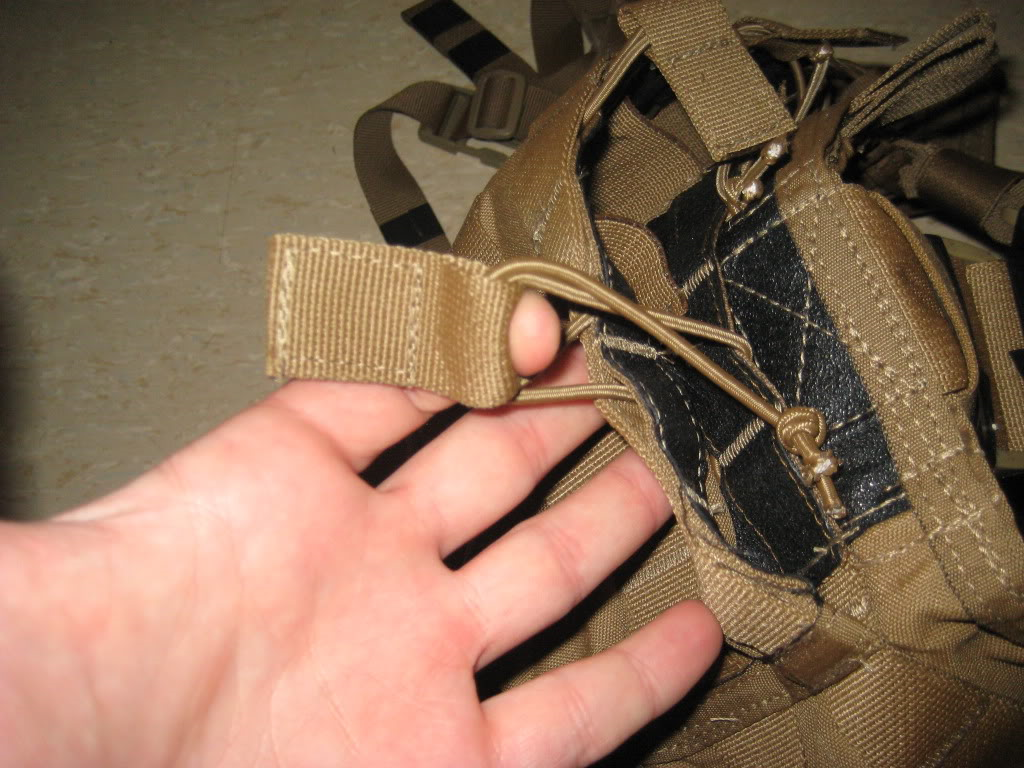 Grommets to drain any accumulated rubbish (like water and sand) that is normally found under rough field conditions are fitted to the bottom of these integral magazine pouches.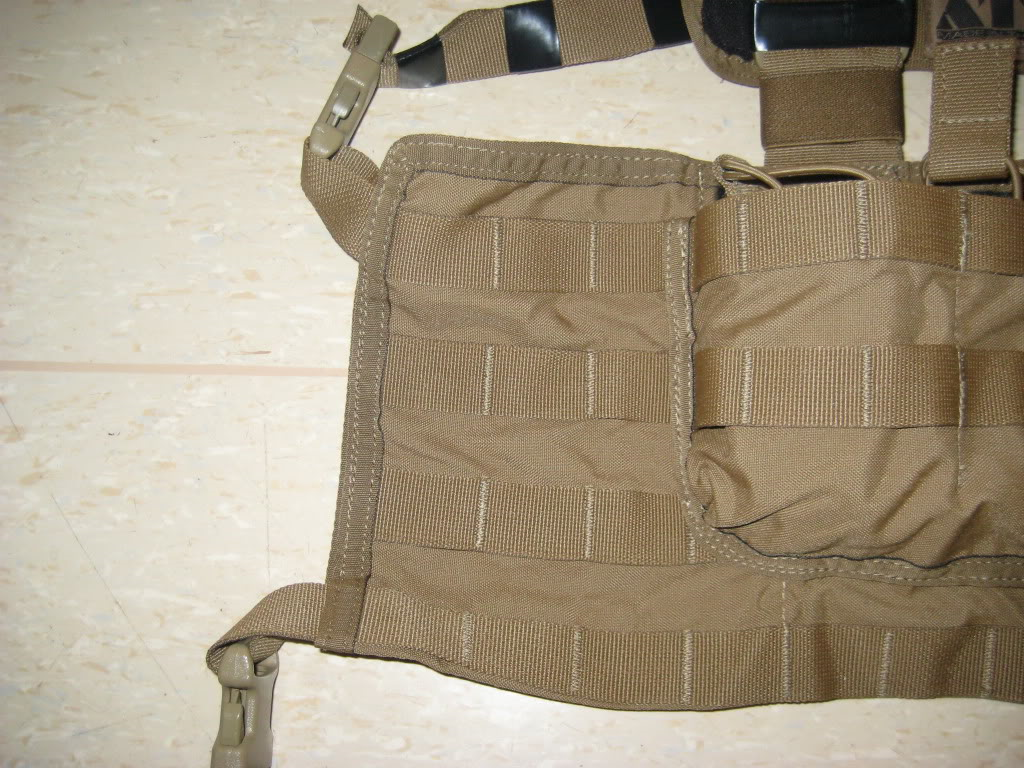 The internal surface of these integral magazine pouches are lined with a rubberised sure grip material to increase friction holding the magazines to supplement the elasticated bungees.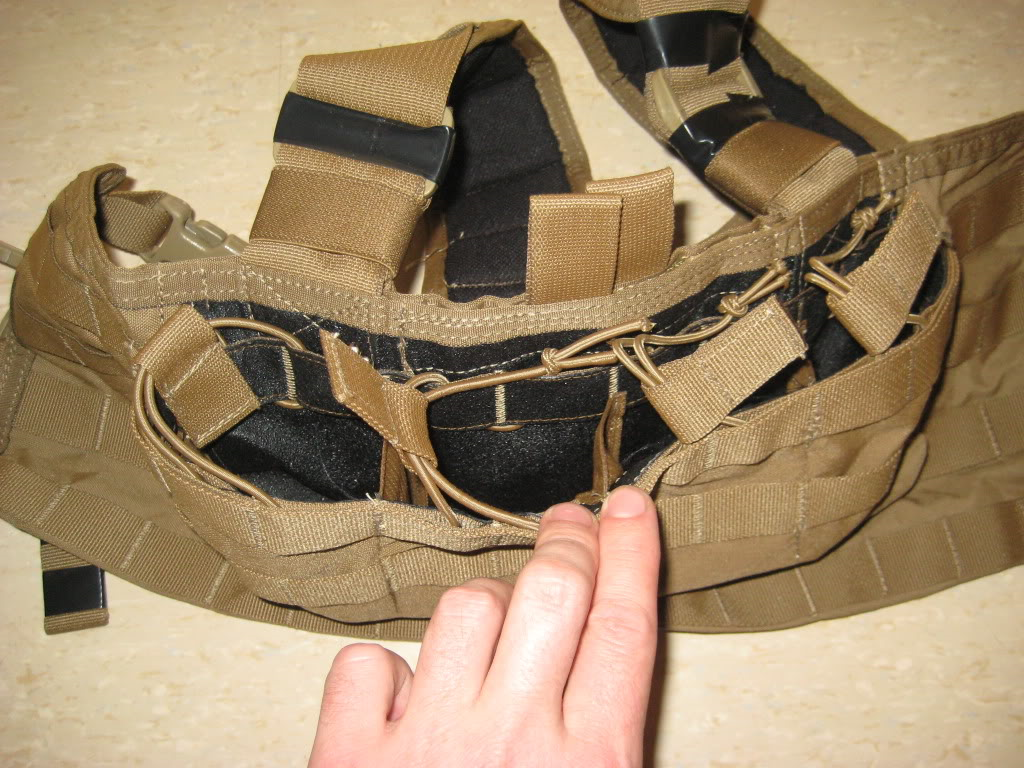 Behind the integral magazine pouches is a Velcro-sealed pocket for admin items like maps, and other flat, small items. Personally, I've always used such areas to carry my Millbank filter, gloves and a cigarette lighter.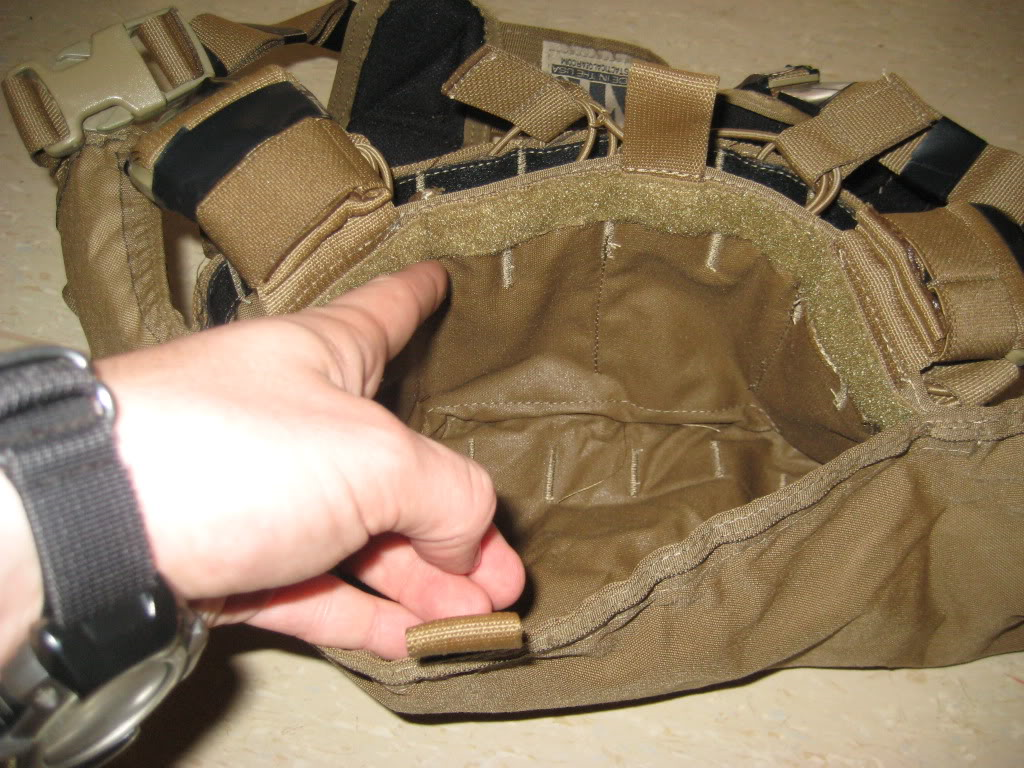 The interface between wearer and rig is straight cordura.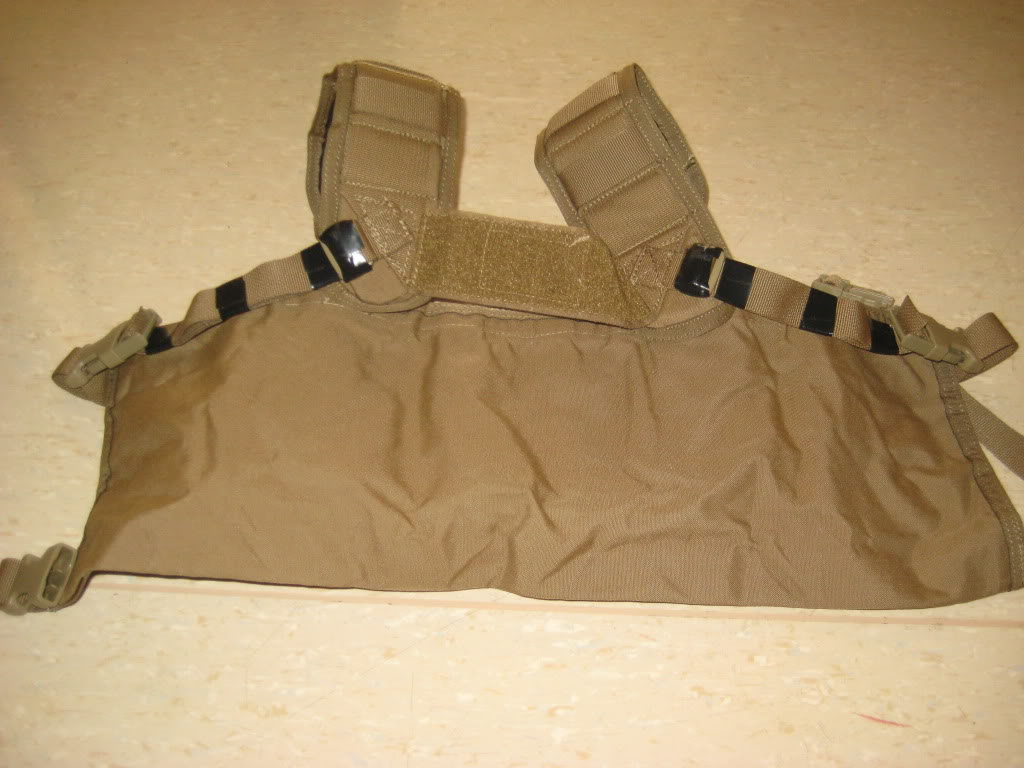 The harness for this rig is perhaps one of the most interesting I've seen for awhile. Instead of the traditional X-harness used on most chest rigs, closely resembling the sports bra's that women wear whilst exercising, this rig uses an H-harness.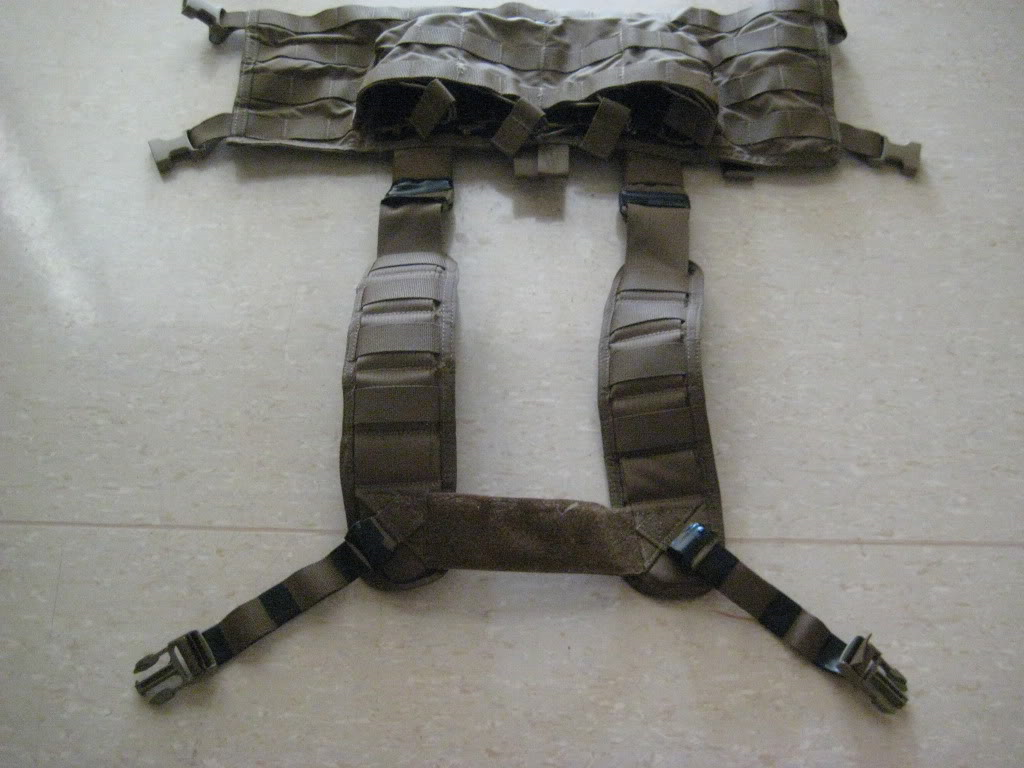 Now, I know the X-harness can be good for distributing the load, and preventing the rig from bouncing during movement, but I find it can be a pain to wear for long periods with heavy loads, and sometimes difficult to adjust properly. It can also be an utter pain in the backside to don or doff the rig in a hurry, as I've found over the years with my own chest rigs.
The H-harness used on this rig makes donning and doffing the rig quite easy, and also somewhat more comfortable than the traditional X-harness.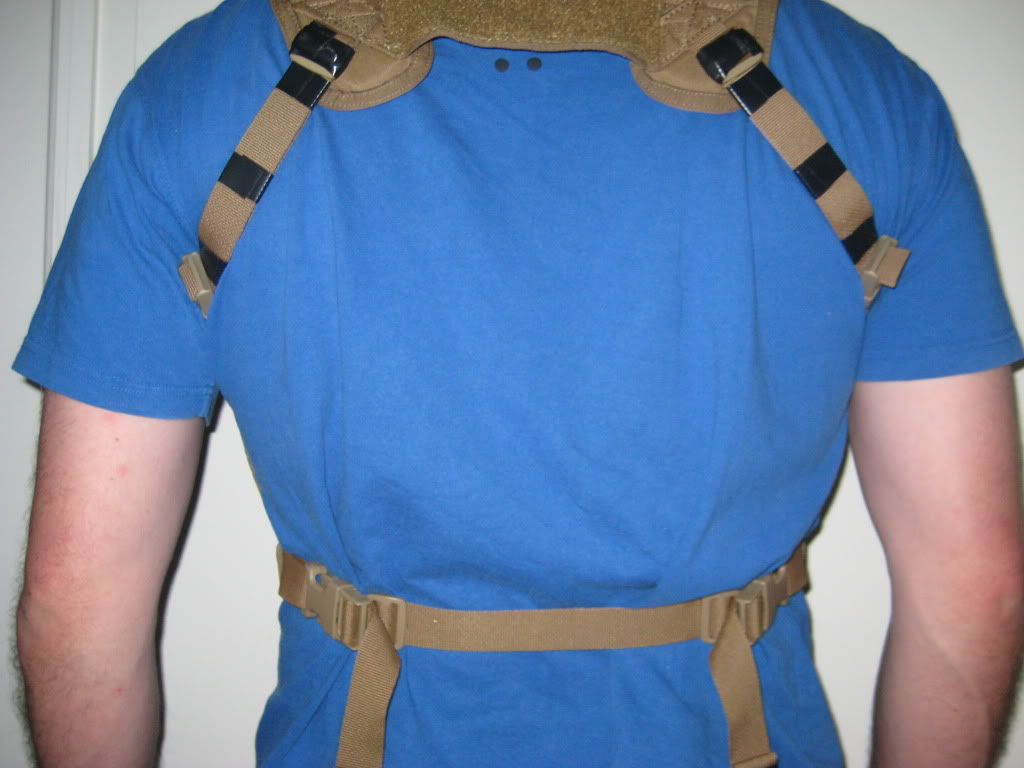 Please note however, that the H-harness that comes with the rig is unpadded. What I have attached to mine is an upgraded padded H-harness also available separately from ATS.
PERSONAL ASSESSMENT:
This ATS rig is a no-nonsense piece of kit – Made in America, by Americans. Whilst I understand the necessities of the global economy, I really do prefer knowing my money will be going to help old friends. I first had opportunity to play with this rig when I attended SHOT Show in Las Vegas earlier this year. I was drawn to it, not just because it was on the dummy front row centre of the ATS area, but because my experience with the ADF service rifle, the F88 (Steyr AUG to the rest of the world) has oversized plastic magazines that don't fit very well into magazine pouches designed for STANAG (ie. M-16/M4) series of weapons. Don't get me wrong, F88 magazines are much better operating quality than that found in the average USGI aluminium magazine (Magpul P-mags are only just starting to provide reliability and toughness that we have taken for granted in The Antipodes), but the price we pay for that is most magazine pouches won't carry our magazines. This can be painful for diggers trying to source aftermarket kit from the rest of the free world.
Hence, a lot of my mates over the years have had to source magazine pouches for weapons firing 7.62mmNATO or for the Russian AK-series. It can be seen then, why I was drawn to this rig. The 7.62mmNATO magazine is slightly larger again than the F88, which means the smaller AUG magazine with it's large plastic hooks doesn't get hung up within the pouch when extracted in a hurry, such as when reloading (carrying out the IA drill in ADF parlance).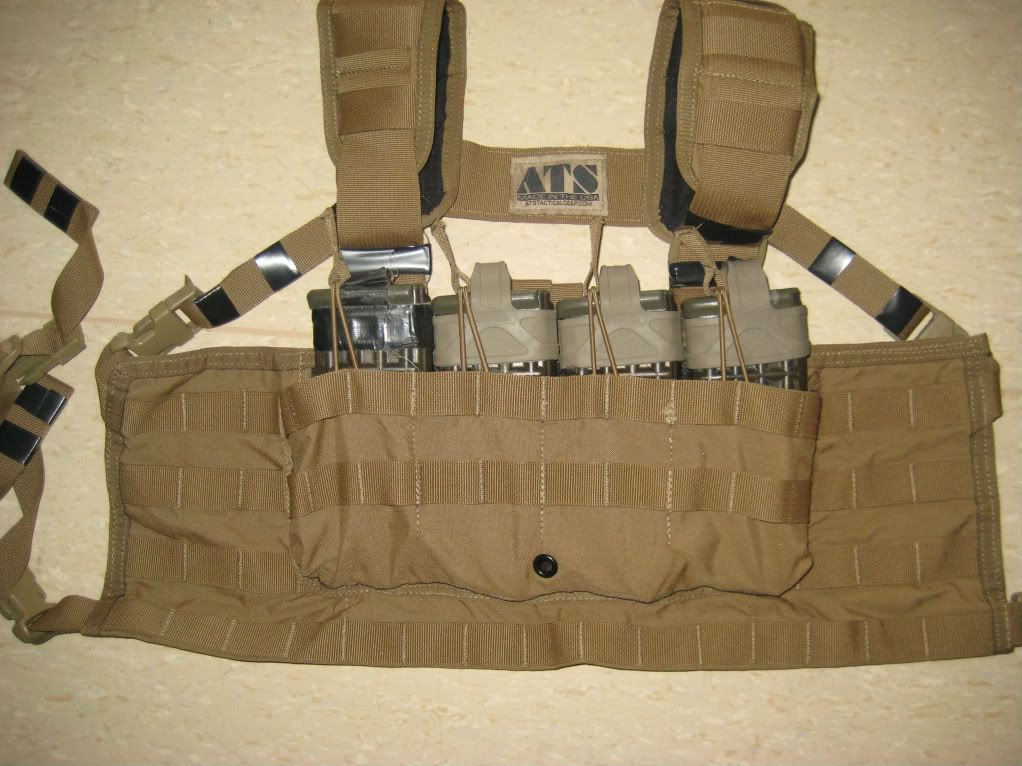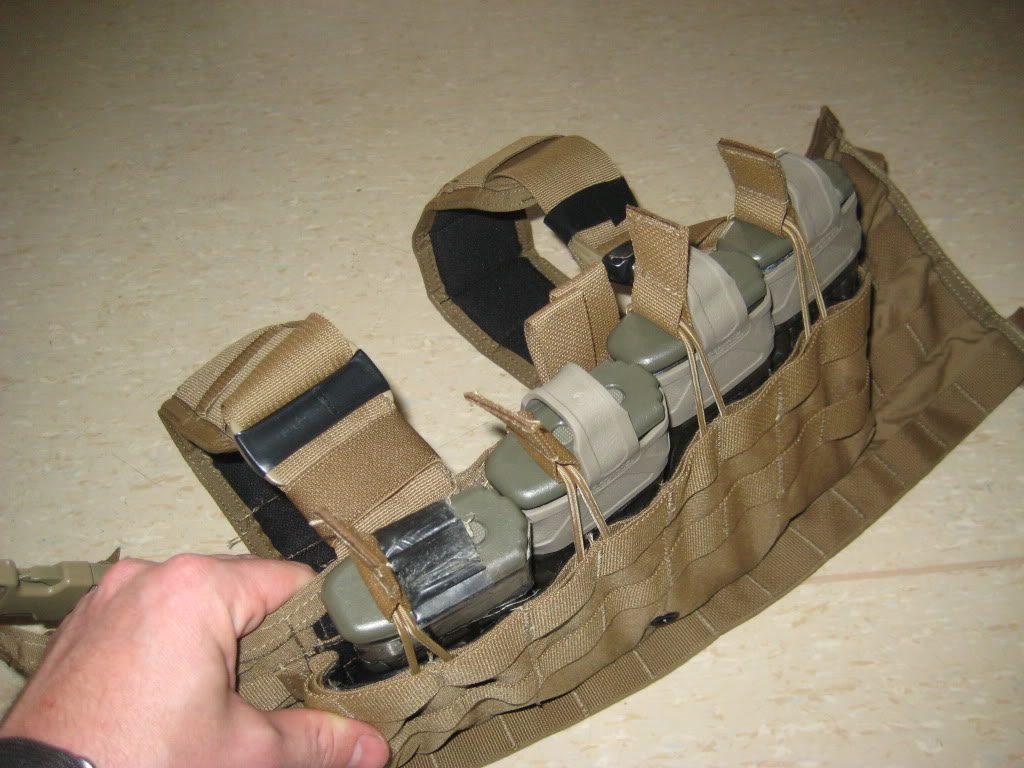 Unfortunately at the moment, due to command policy in the ADF at the moment, where a knee-jerk reaction to a procedural ammunition contamination has resulted in a ban on any use of non-issue pouches for carriage of any munitions, this rig could be a major trouble making problem for the wearer.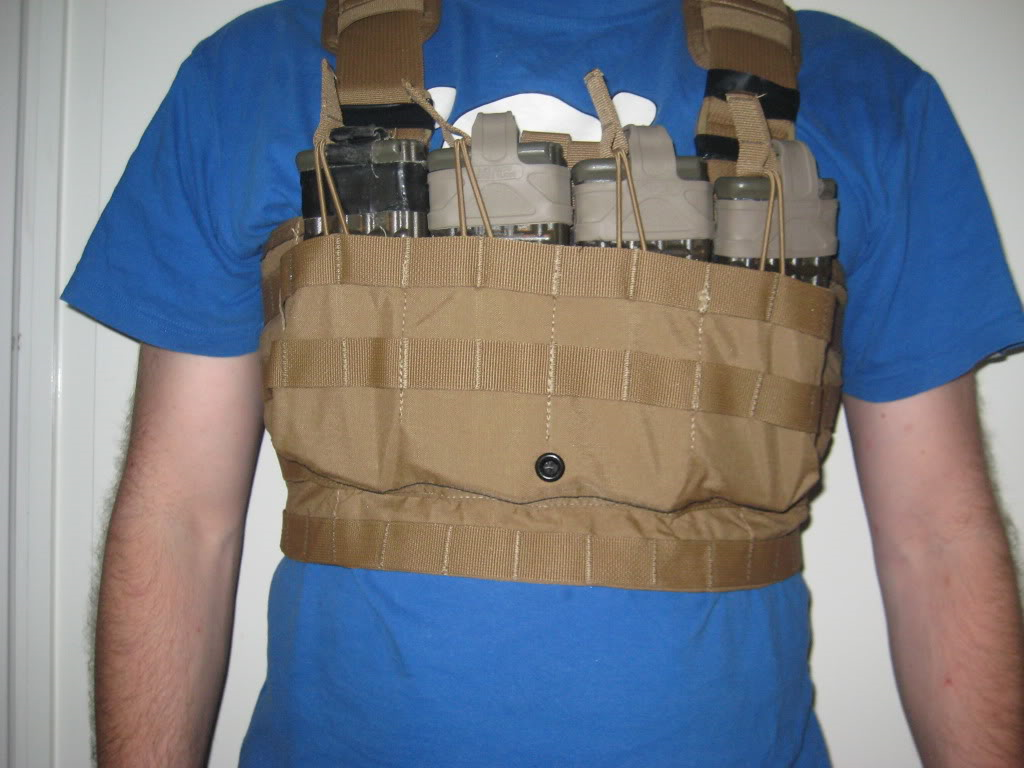 There would be a way around this, by not using the integral magazine pouches for weapon magazines, but as a storage area for other mission essential items, like MBITR radio sets, optics (such as a small 10x monocular or even an NVG monocular), weapon cleaning kit, and all those miscellaneous small items that need to be carried on the fighting load. This would mean that issued pouches be attached by the PALS channels to carry munitions. This could, conceivably, be done quite easily.
I was also drawn to the rig because of the H-harness. I was really interested in comparing this design to the more traditional X-harness that I've experienced before.
I've never really been a big fan of the larger single piece "battle bra" type of chest webbing. The custom rig I wore many years ago (and reviewed elsewhere) was the bare minimum size I could get away with. The reason for this is that I find the single-piece chest rig to be a little constricting – the larger the size tends to act as a brace (maybe a corset, but I'm only speaking from "theoretical" knowledge on that) against my ribs restrict my ability to bend over and crouch into small spaces found in most military armoured vehicles. Since I used to spend a fair amount of time crammed into the troop bay of an M113 APC, where in the interests of getting all our kit in, we'd fold away the bench seats and sit on our packs. It should be noted though, that for people like drivers, or the odd occasion I was able to sit in a proper seat, such as travelling in B-vehicles (normal military four wheel drive vehicles like jeeps and trucks) then the single piece chest rig was a good choice. Another reason for choosing chest webbing like this, is to allow a full and proper hip-loading harness on the patrol pack to be worn. With the increased knowledge I've managed to acquire, I would suggest to most light infantry who will spend large amounts of time under a pack, that if one has the choice, to choose the pack to be carried first, and then fit the fighting load around that. So, whilst a single piece chest rig isn't my first choice, it's certainly an option, depending on personal tastes and individual builds.
PROS –
Quite well made, simple, no-nonsense bit of kit. The H-harness is good for increased comfort. The design of the fastex buckles allows the user to configure or upgrade their harness to suit tastes and requirements. Such that if wearing armour, the un-padded harness can be used (especially since most larger armour carriers have more than enough padding from carried loads like this, or, if wearing without armour, the padded harness can be swapped over for increased comfort. For such a bare-bones sort of rig, this is a nice touch. These buckles also allow the rig to be attached directly to any body armour worn by the user, if the equivalent fastex buckles are attached to the armour carrier.
CONS –
Whilst the stitching is high quality, some of the QA seems a bit off. Some of the stitching on some of the PALS channels was slightly out of spec, which made attaching pouches extremely difficult to accomplish. This is, however, a sample of one. I may have gotten the one item that escaped out the door without full QA check. Such things happen in modern manufacturing, no matter who the manufacturer is.
The back of the rig, as mentioned, lacks a mesh back to allow some small amount of air wicking. However, since most end-users now wear a body armour vest and the rig over the top of their armour, this is a small point. In addition, this could add to the cost and complexity of what is supposed to be a fairly basic rig.
SUMMARY:
All up, like a lot of ATS gear I've had opportunity to examine, I can recommend this for real world use. In addition, for those in the Australian market who may not have exposure to them before, they're good people.

Posted in Military, Packs & Webbing by 22F with no comments yet.