ITEM:      Military Prolite 3 sleeping mat in coyote/foliage
MANUFACTURER:      Thermarest
DESCRIPTION:      A lightweight, self inflating sleeping mat designed for a paramilitary end-user.
REVIEW NOTES:
Prolite 3 mat kindly provided by Crossfire and Military Gear. Despite acting as something of an agent for Crossfire, I have received no financial compensation for this review. Like any previous review with supplied equipment, I have conducted the review with the proviso that I will be painfully honest in my assessment of this item. The mat will be returned to Crossfire on the completion of the review.
DIMENSIONS:
Length – 1828mm (72in)
Width – 508mm (20in)
Thickness – 25mm (1in)
Weight – 730g (1lb 8oz)
LAYOUT/MATERIALS:
This Prolite is a full length self inflating sleeping mat that is a sandwich of nylon over a star punched urethane foam.
My personal three quarter length Prolite 4 (seen here: http://packsandbeyond.com/2011/08/review-prolite-4-sleeping-mat/ ) on the left, coyote/foliage Prolite 3 on the right: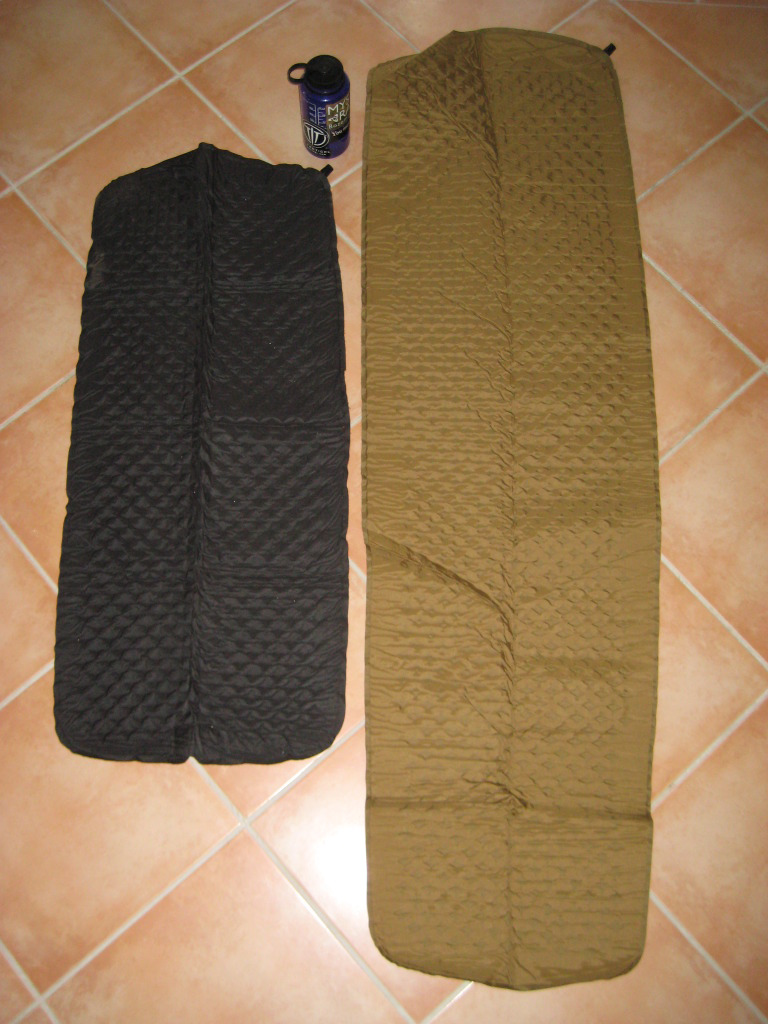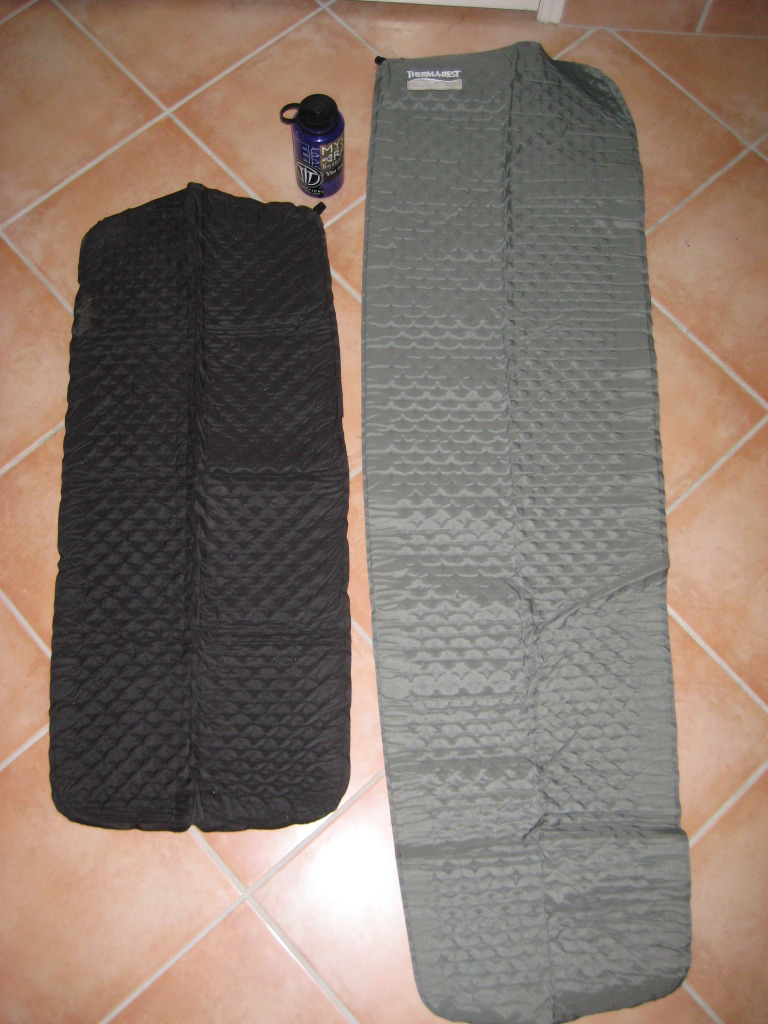 The external surfaces of the military model Prolite are coyote tan and foliage green (which I actually think is more grey than anything else). This matte, dull colouration is intended for those end-users who go to great lengths to ensure all personal equipment makes as little to no noise as possible, and no bright flashes of colour to give away one's position. The star cut foam allows the mat to be compressed more than a fully filled mattress, as well as reduce weight by 20% compared to a normal mat. The outer skins are nylon based. The upper surface is a coyote (brown) which would blend nicely with most ground surfaces I've slept on, such as bulldust, grass and jungle floor.
The lower surface is a similar material to the upper surface, being slightly slippery. Colour is "foliage" which looks grey to me. It certainly won't show stains that are inherent in a rough field environment.
The air inlet valve is plastic.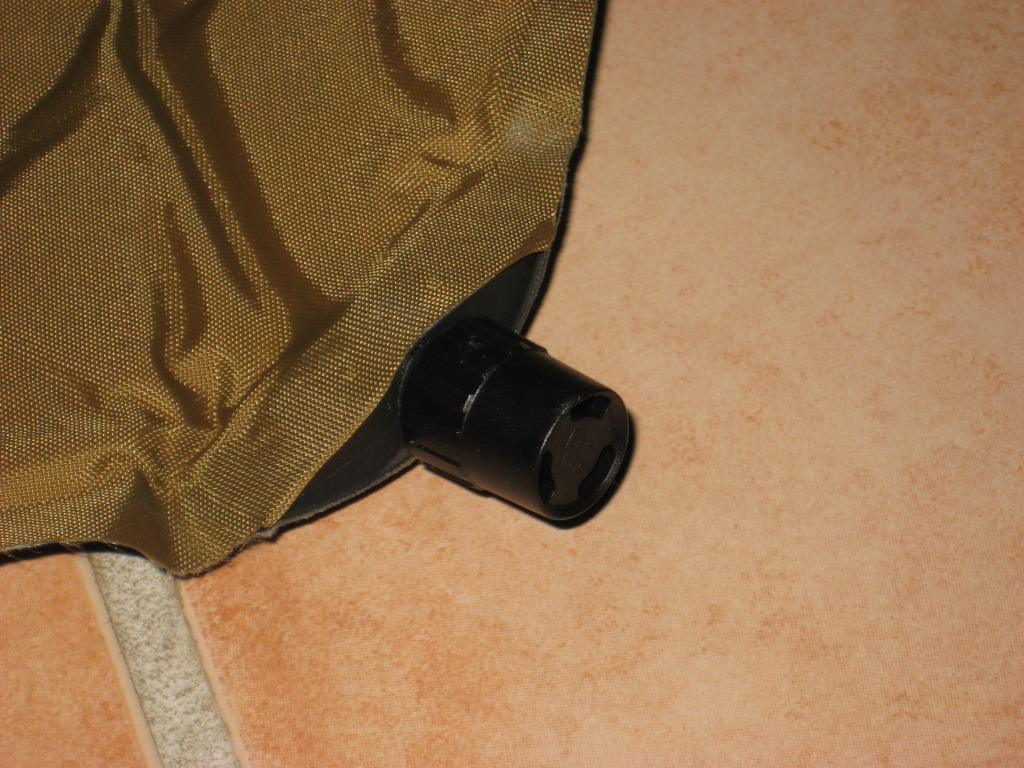 PERSONAL ASSESSMENT:
The Thermarest series of sleeping mats are now an industry standard, and should need no introduction. Simple employment means a tired body can be ready for some much needed sleep before the next stag or gun picquet rolls around much, much too soon.
This product was developed due to increasing calls from military personnel who wanted a visually low profile piece of equipment, instead of the normal civilian line which generally comes in bright colours. Whilst I prefer my Prolite 4 with the upper surface in bright day-glo orange, because I can use it as a marker panel to vector in Search & Rescue assets should that become necessary, I can see why this product is needed.
Comparison of day-glo orange upper Prolite 4 with dull coloured Prolite 3: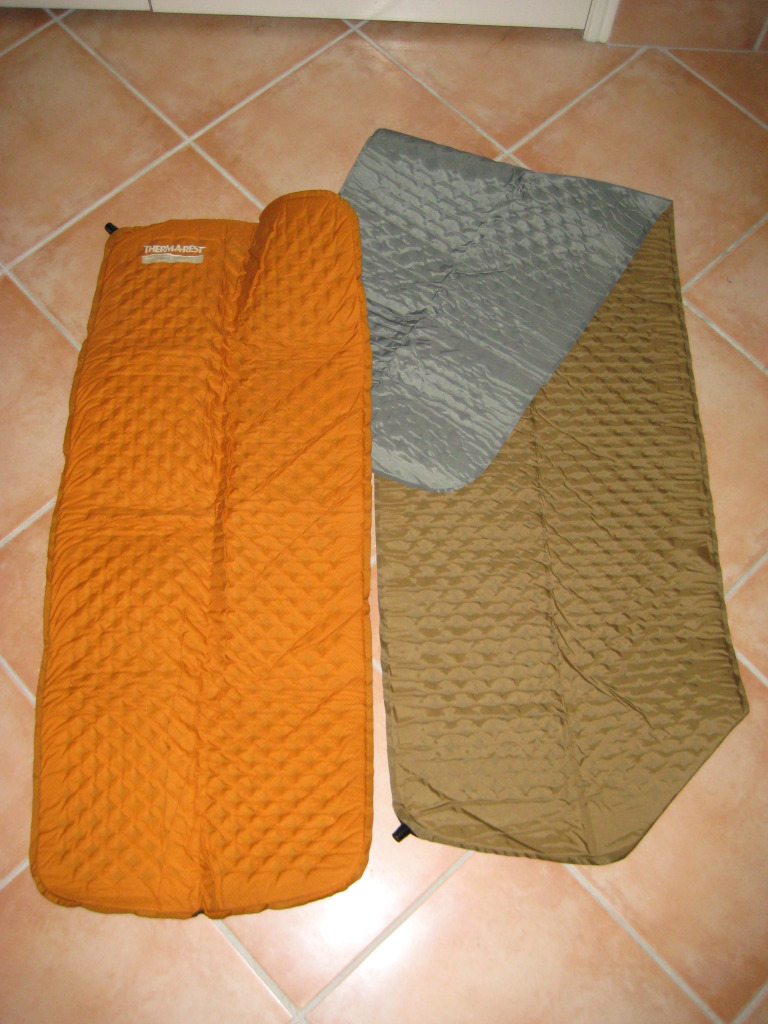 It could be argued that a civilian coloured Thermarest could simply be slipped into some sort of matte, dull coloured cover to cover up the bright colouration or even spray-painted. But when it comes to operational loads, there are some people who wish cut every ounce of unnecessary weight that they have to carry. Let me tell you from personal experience that the ultra-light backpacking community with their almost fanatical Zen level of paring and reducing their load pales to desperate diggers who know the Boss is going to load them down with mission essential equipment for a "short" walk of a month in the mountains or jungle trying to chase down the enemy.
Ergo, painting equipment can sometimes lead to the paint eating away at the material, or flaking off from continued use, which can lead to a break in camouflage discipline, or ultimately, equipment failure at the worst possible time.
A sleeping mat is not only essential nowadays for personal comfort, but in colder areas, it's essential for survival – to insulate one's body from the cold ground that will steal heat and could possibly lead to serious illness or death due to hypothermia, especially for those not raised from childhood in such areas.
Unfortunately, I have not been able to fully assess this item in a field setting due to real life constraints. I have however, conducted initial pre-deployment check and test on this mat by using it in the backyard. Like anything I'm about to carry into the wilds, I still make sure the item is going to be fit for purpose by conducting kit checks before actual usage. I hate being surprised by those "Oh poo!" moments in the wilds.
But after having spent many years using these products, I have no reason to assume the military coloured Prolite 3 will be any different, barring any samples that slip through the cracks of the manufacturers Quality Control and Quality Assurance systems. Such things occasionally happen, no matter who makes it.
PROS –
This Prolite 3 will provide a very comfortable night's sleep with favourable subdued colours. Lightweight, small size when packed, there's a lot to like about this mat. The larger size mat is both wider and longer than my Prolite 4, meaning more coverage for body parts. This should mean an increase in comfort. Although more material means a little more weight – there is no such thing as a free lunch.
CONS –
For what appears to be a pretty simple device, really only consisting of a couple of plastic sheets heat tacked over a bit of foam, it's pretty expensive. Due to the nature of it's construction, I still consider the Prolite pretty fragile. Even though this is much better than previous generations of Thermarest, it's weight saving design will have some affect on long term resistance to abuse, although I have been fortunate and careful so far. Due to the nature of the materials used, and the likely "institutional" procurement, the outer surfaces of this military model Prolite 3 lacks the non-slip texture of my civilian model Prolite 4. This can mean something of a muck around during usage if the ground is sloping slightly. Although it should be noted that this can be easily fixed by placing the sleeping mate inside the sleeping bag or sleeping system.
My personal Prolite 4 on the left, foliage surface of the Prolite 3 on the right: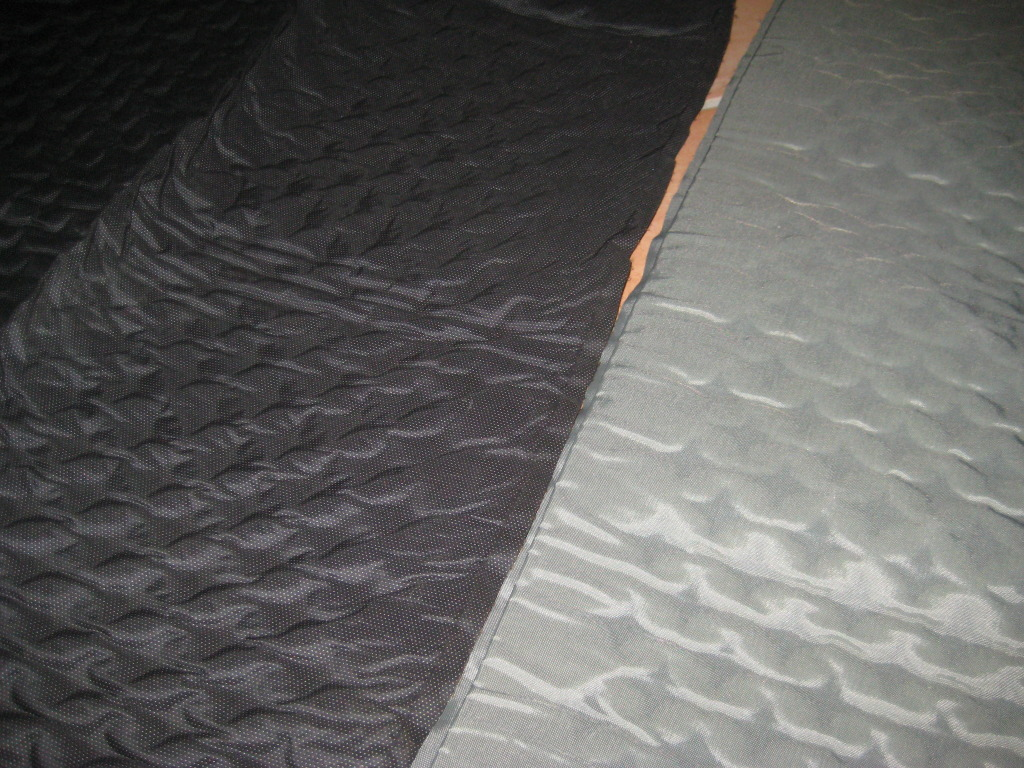 SUMMARY:
Whilst the Prolite is pretty expensive for what it is, for those of us carrying a few injuries and now no longer (or wishing) to live like the fabled hard man of yore, comfort whilst sleeping out scrub is something that can't be ignored.
In addition, "kit to task" (or environment) may also mean an insulating mat may be essential for continued survival.
The nicely subdued coluration of this model should keep the morale vampires and conformity nazi's away as well.

Posted in Crossfire, Military, Military Gear, Overnight, Sleeping & Shelter by 22F with no comments yet.