ITEM: FD Pack
MANUFACTURER: Platatac Australia
DESCRIPTION:
A small, lightweight top-loading daypack that is intended to perform double duty for work and play.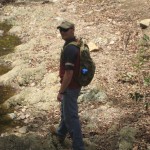 REVIEW NOTES:
The FD Pack has been graciously supplied by Platatac Australia for review.
I have received no financial compensation for the review of this item. I have done the review (like many with supplied equipment) with the proviso that I will be painfully honest in my assessment of this item.
The FD pack will be returned after this review.
LINK:
http://www.platatac.com/platatac-fd-pack-7087.html
SPECIFICATIONS:
ATS RAID on the left, Platatac FD on the right.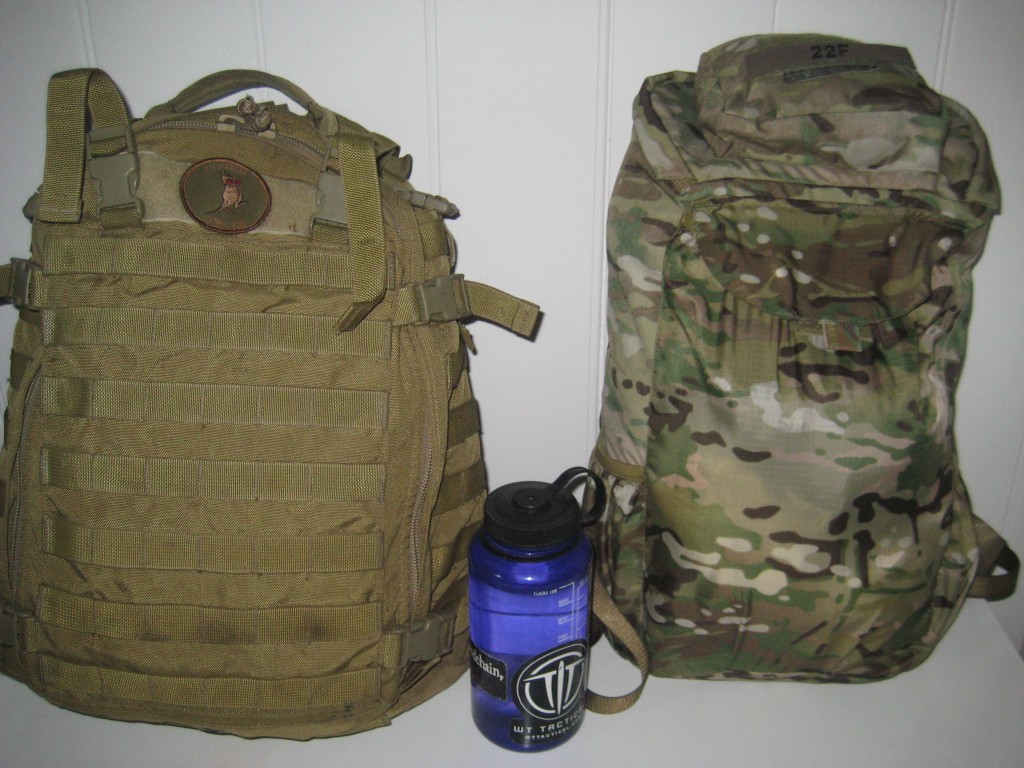 Dimensions –
Height: 460mm (18.1 inches)
Width: 310mm (12.2 inches)
Depth: 160mm (6.3 inches)
Weight: 890g with Echo straps (1.96 pounds)
Volume, main compartment: Approximately 15L (914 cubic inches)
Materials –
Main body is 500D
External and side pockets are a very lightweight parachute silk-like material
Mesh
ITW buckles
LAYOUT: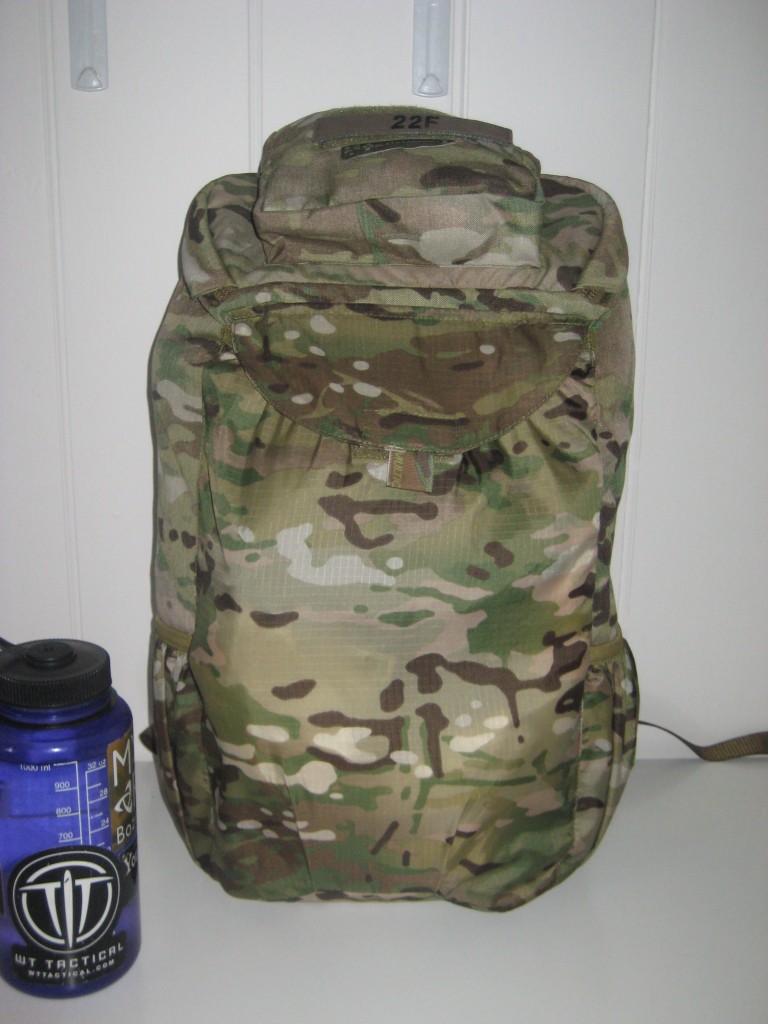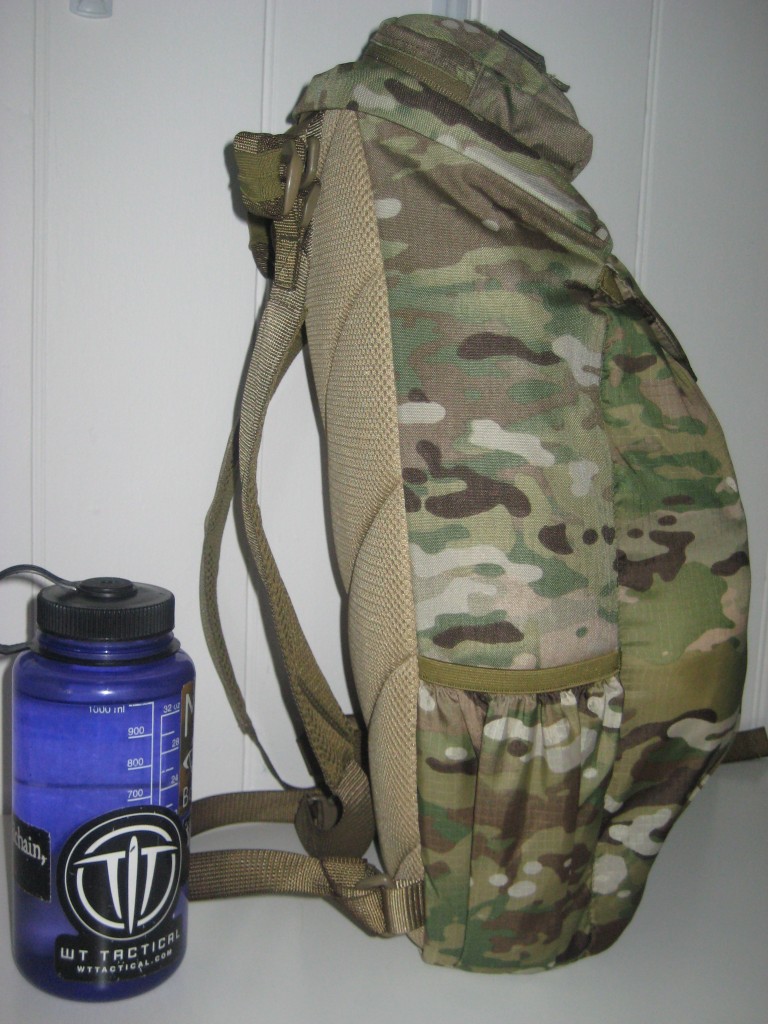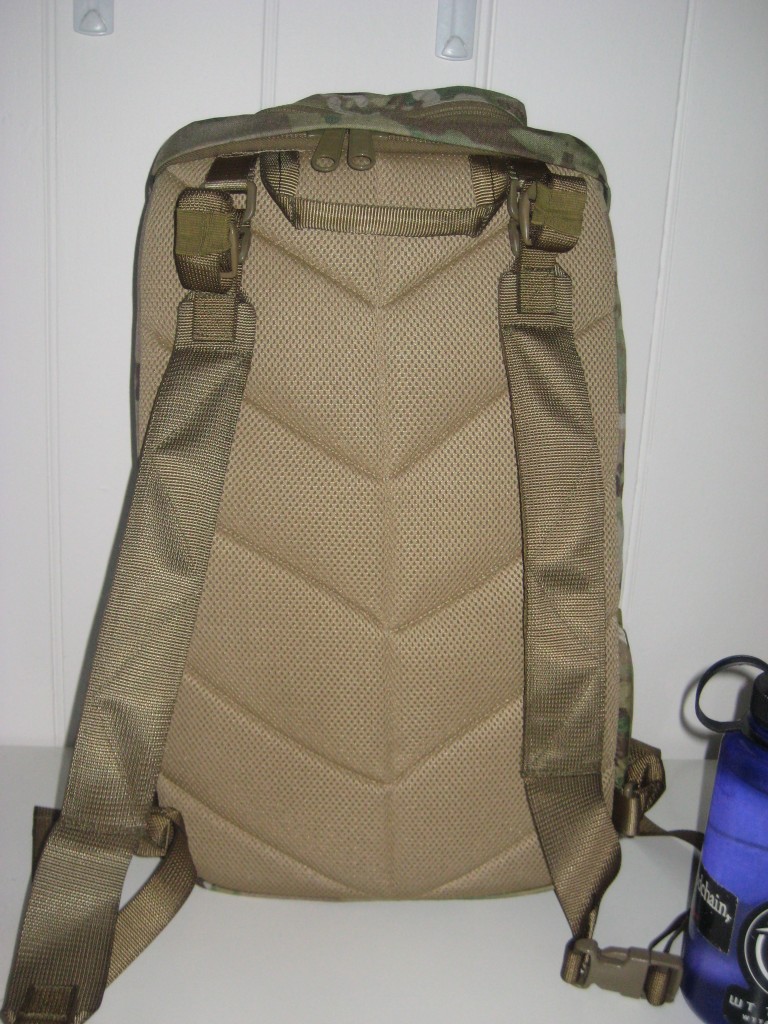 FRAME AND HARNESS –
The FD harness system is removable. Platatac sent me two sets of harness straps with the FD for review. A lightweight plain-jane set, and their contoured, padded Echo straps can be used, depending on the intended usage.
The contoured Echo straps have a sternum strap fitted, which can be adjusted for height on loops sewn into the shoulder straps. There are also plastic D-rings on the harness and other loops to aid in securing hydration bladder hoses or other items.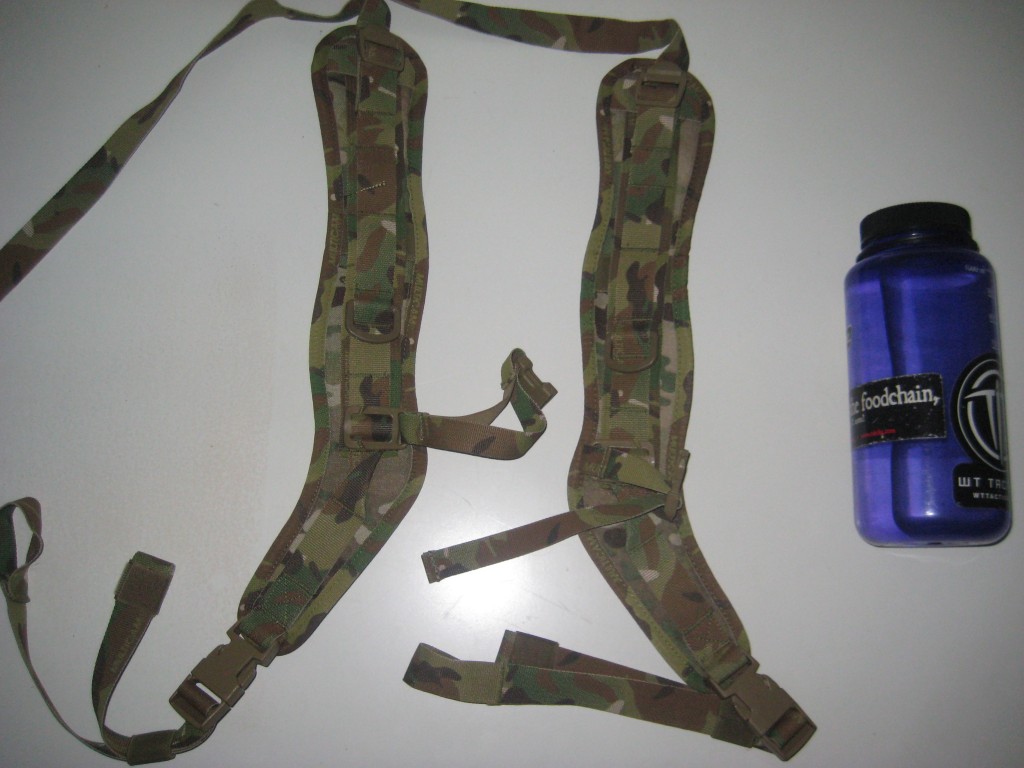 For the lightweight straps, there are few adornments or extra's. If real lightweight savings are required, then these straps should be considered.
Such easily removed harness straps allow the FD pack to strapped to an armour carrier if required, although I'm not sure if an extra strap kit is available from Platatac.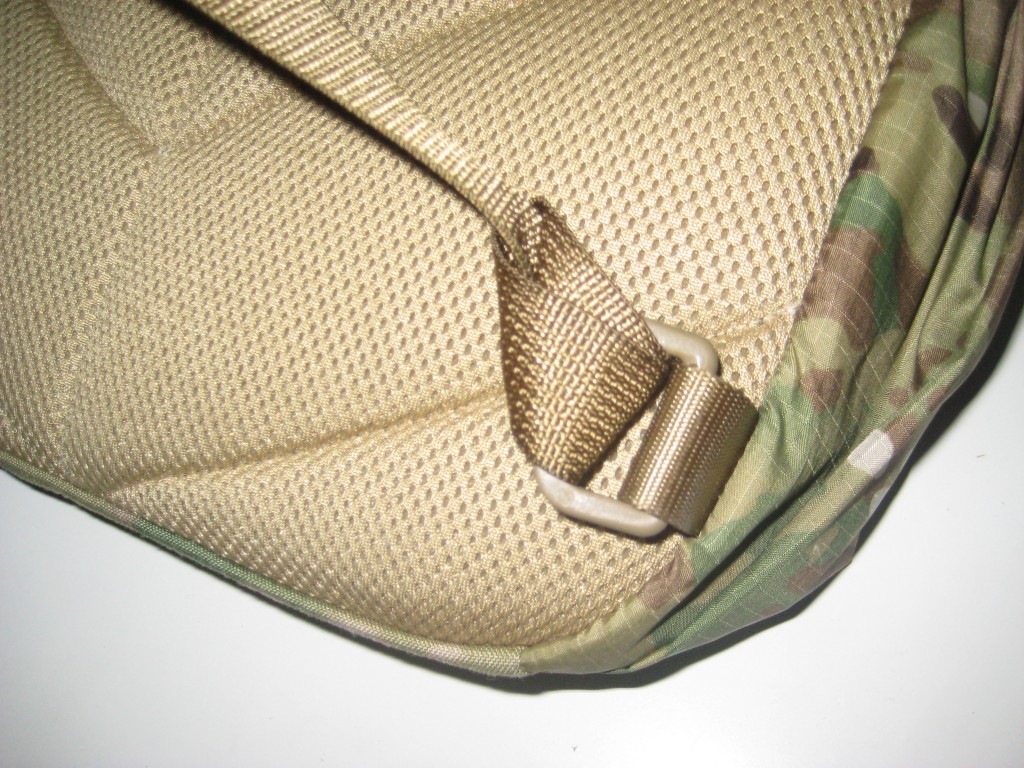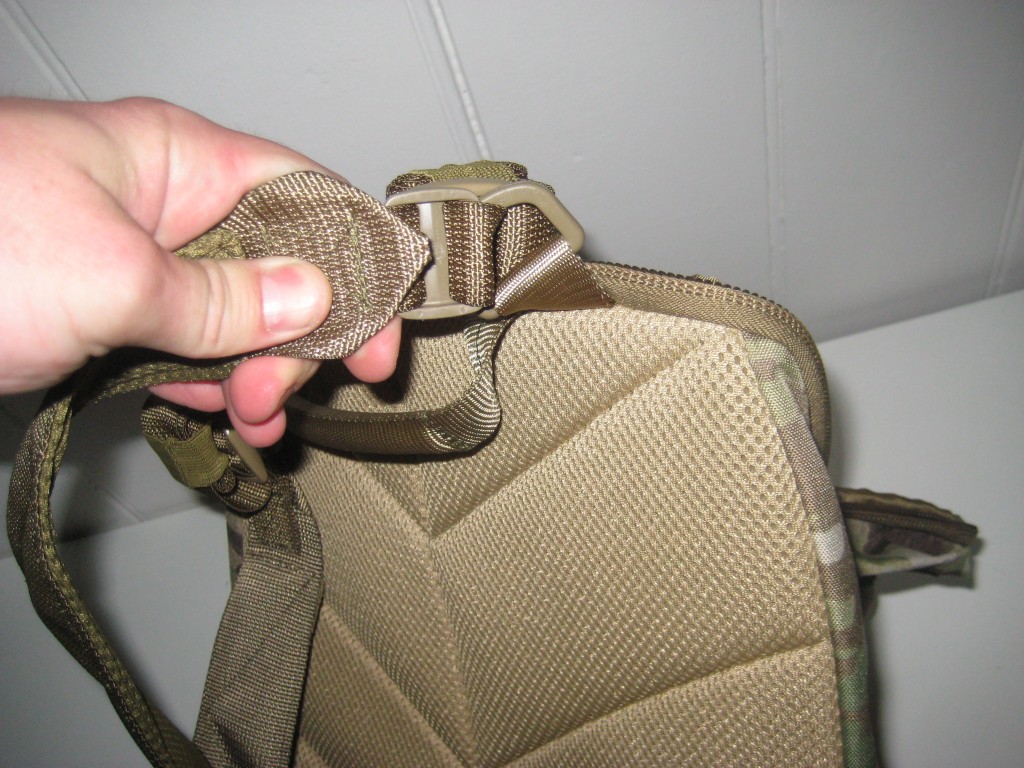 There is a plastic frame sheet fitted. It can be removed via a slot inside the packbag. If the pack needs to be folded into a smaller space, or the wearer doesn't require/desire the frame sheet, it is easily removed. It can also be used to store documents, should the need arise.
The back of the pack and the straps are lined with a moisture-wicking mesh to prevent chafing.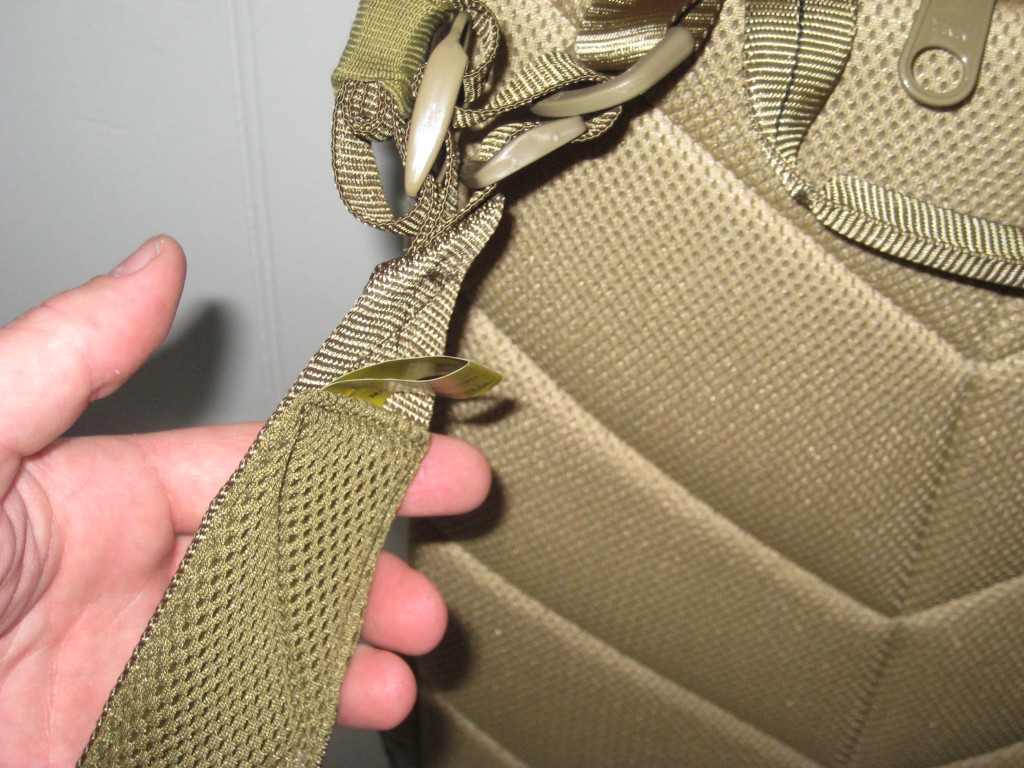 At the top of the pack is a carry handle, with what feels like a rubber insert to give it some strength and form. The handle is generously sized for fitting gloved hands in for carrying.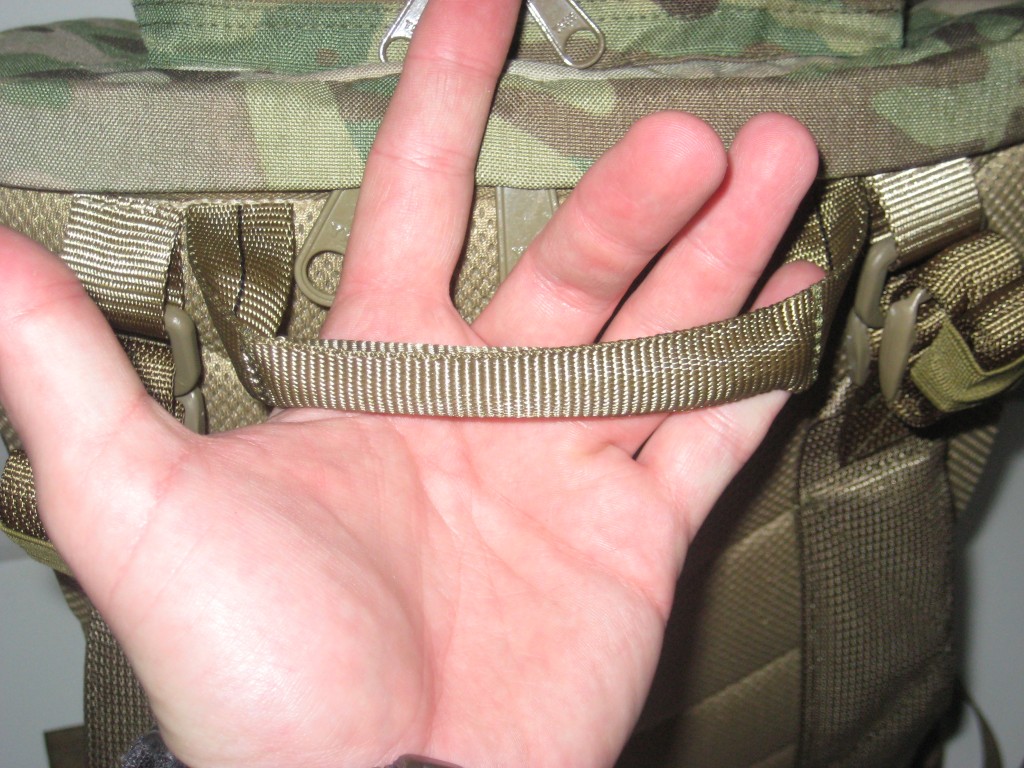 RUCKSACK –
Starting at the lid of this pack reveals one of it most unusual features. The lid is adorned with a fairly standard dual zippered pouch with a field of loop velcro for morale/IFF patches. The lid itself is secured via twin zip pulls, and opens in the opposite way to many other comparable packlids on the market. In this, I mean that normally for such packs, the lid will hinge towards the wearer/harness when opened. On the FD, the lid opens the opposite way. When open, and lying on the ground, this takes up less space. A nice touch for confined spaces.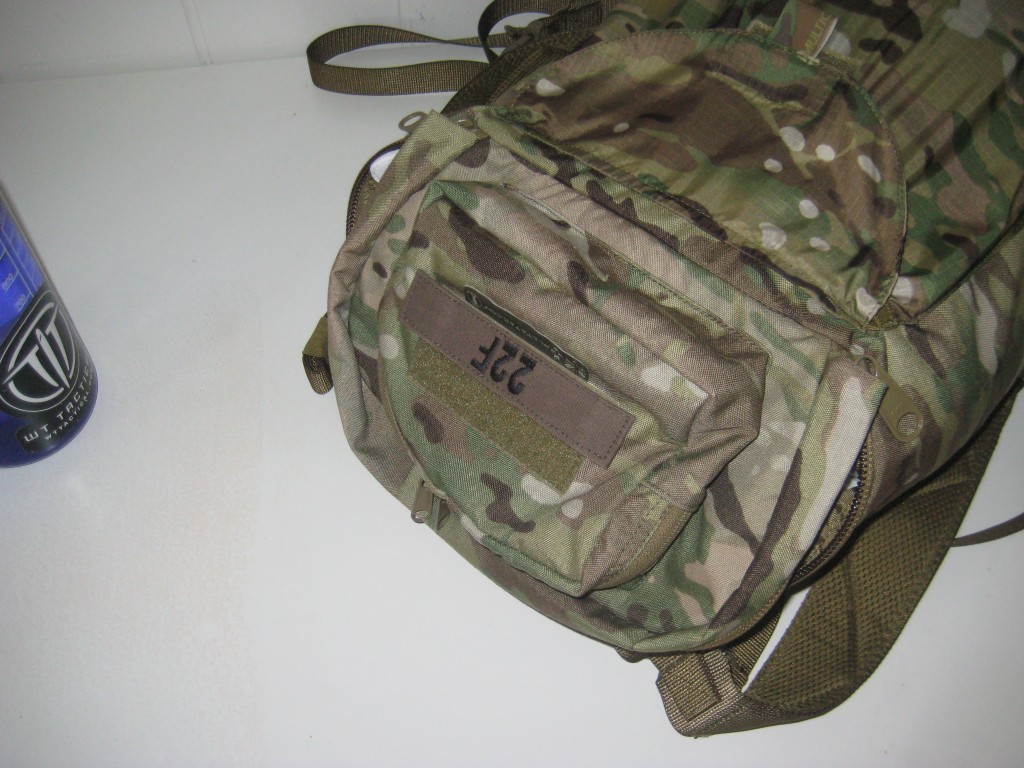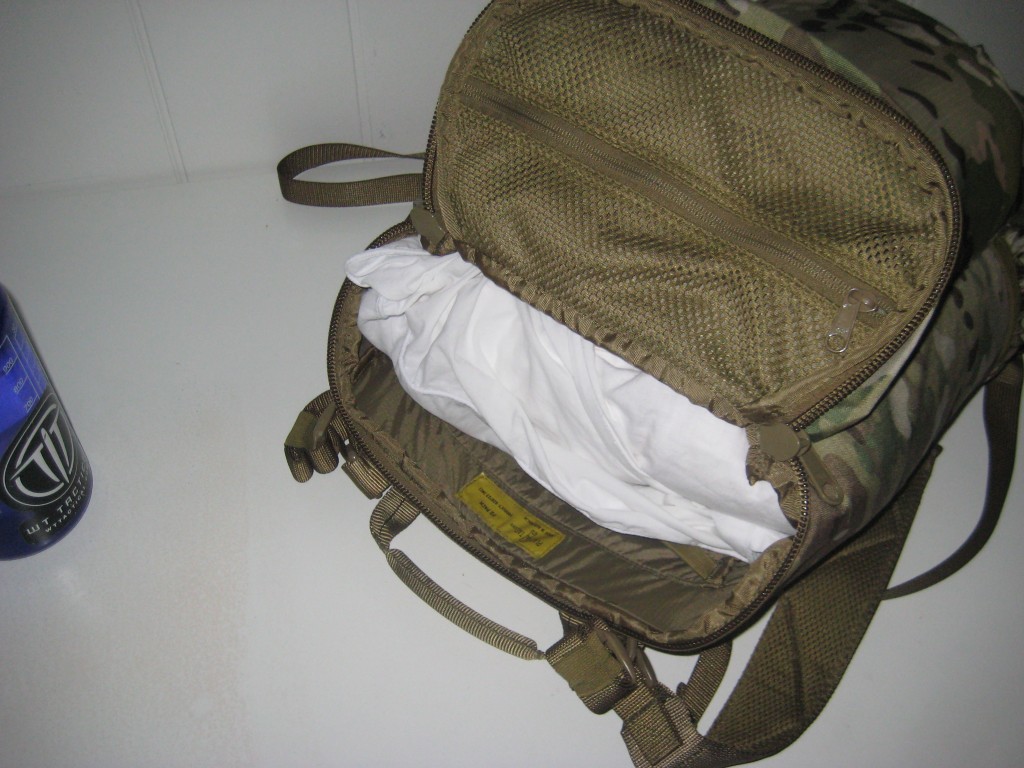 Underneath, on the internal surface of the lid, is zippered mesh pouch to stow small, sundry items.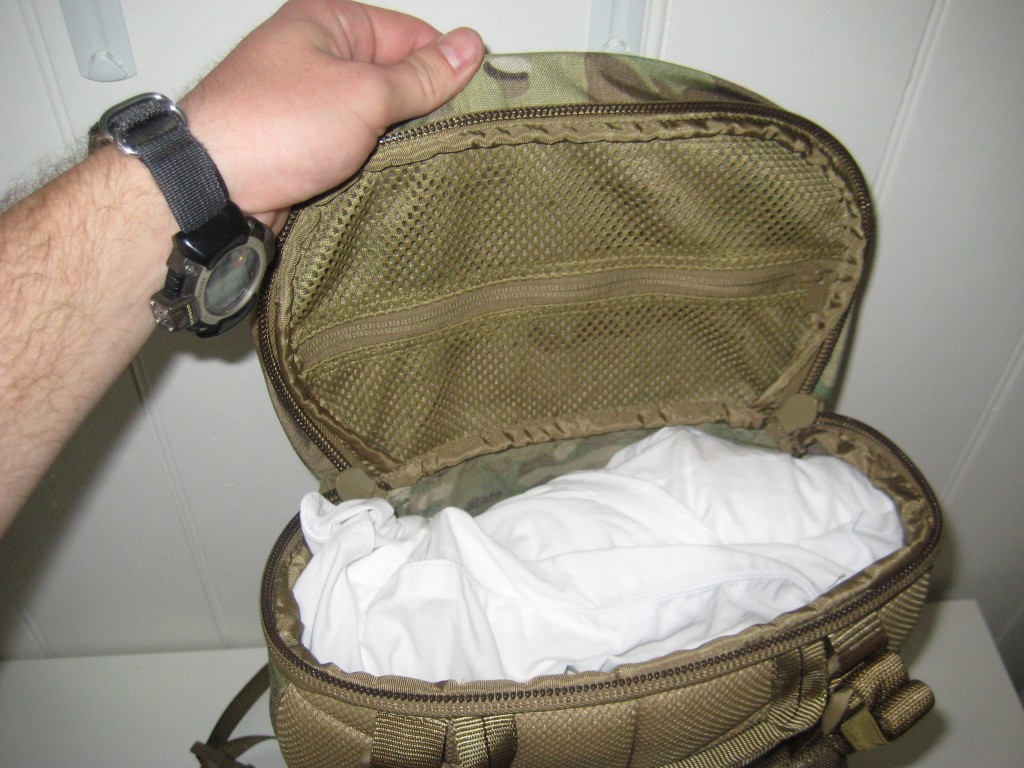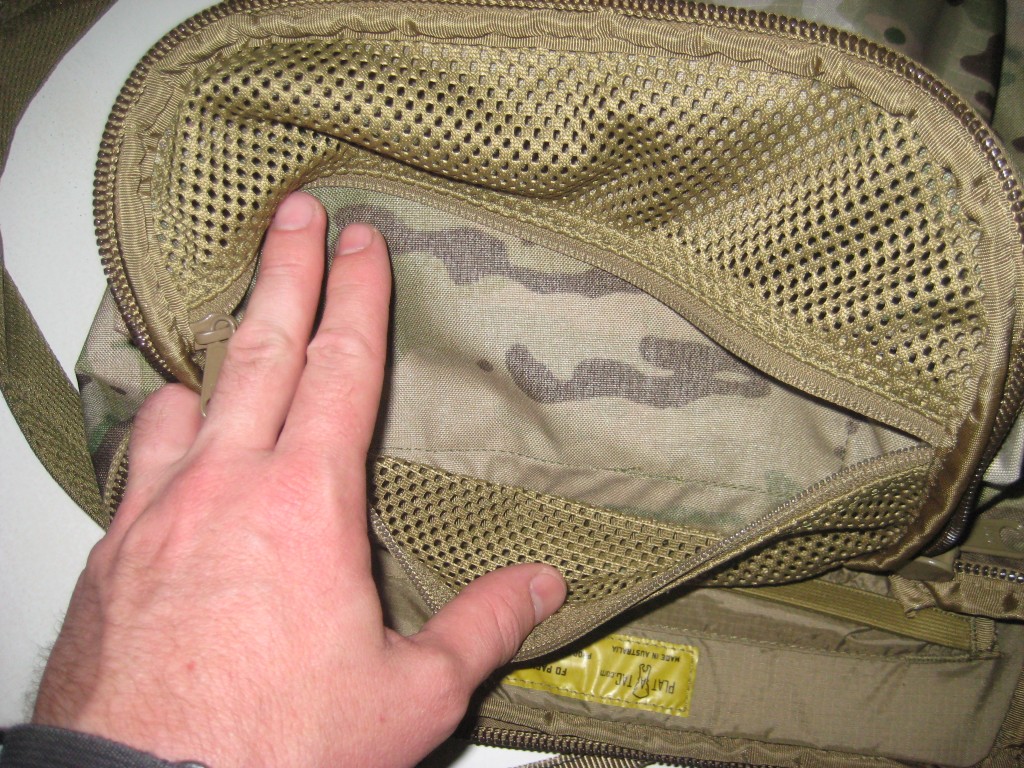 There are three external pockets, consisting of two pockets on the sides for stowage of Nalgene bottles and a larger pocket on the back secured via a velcro tab. These external pockets are of a very lightweight parachute silk like material.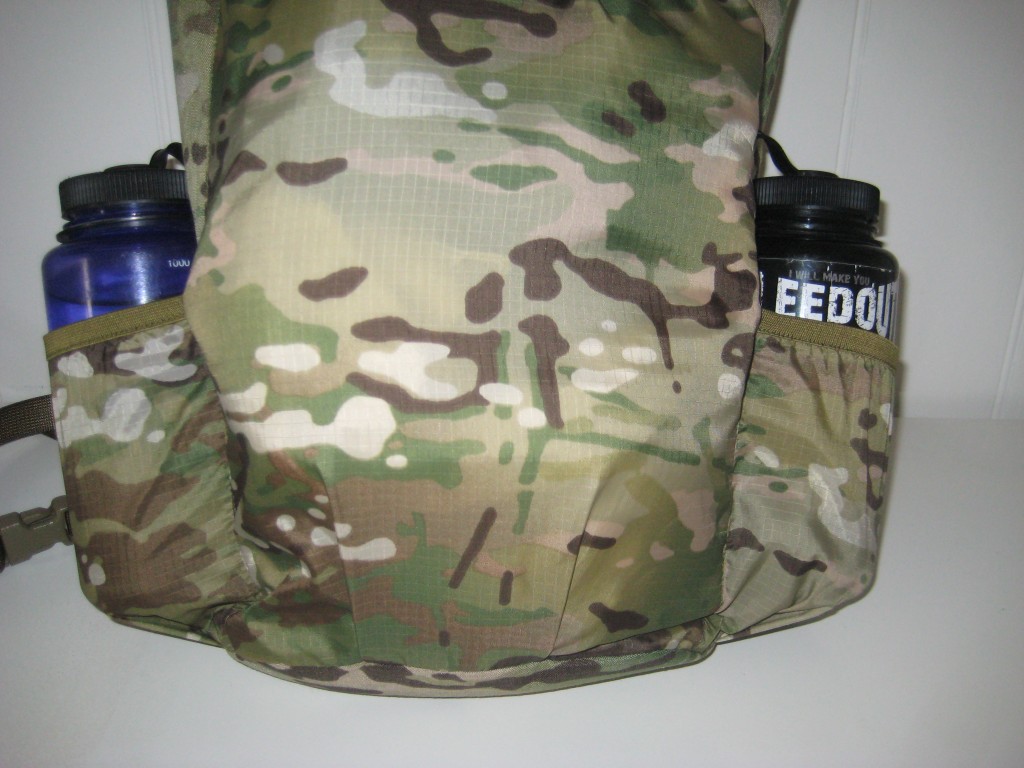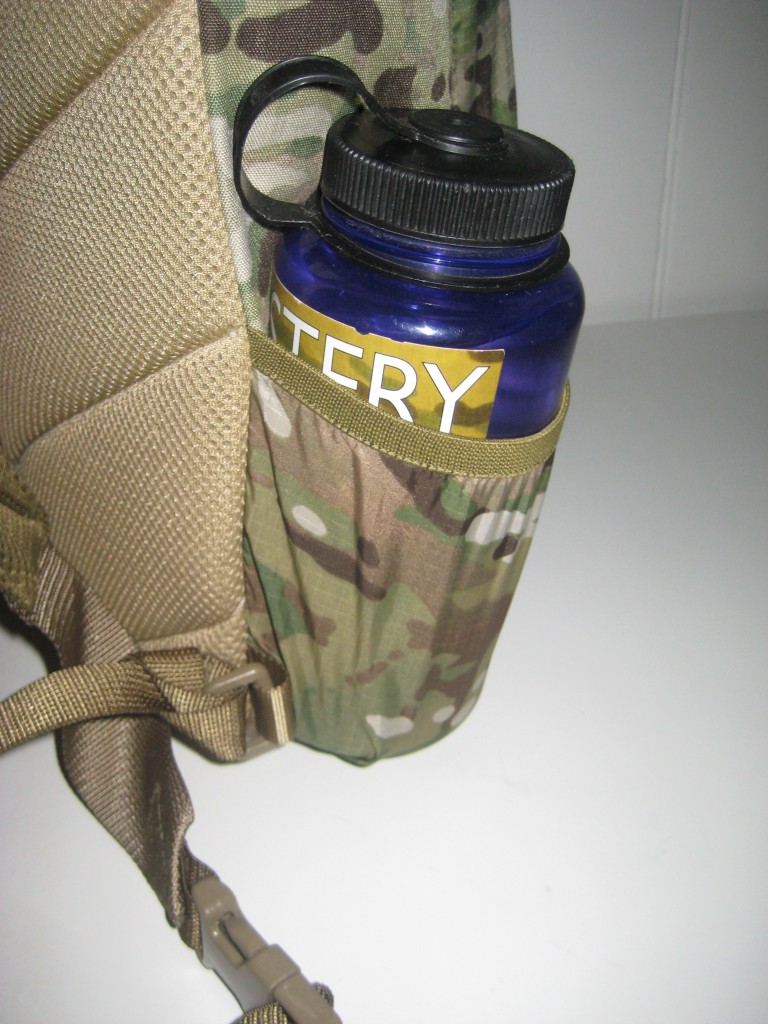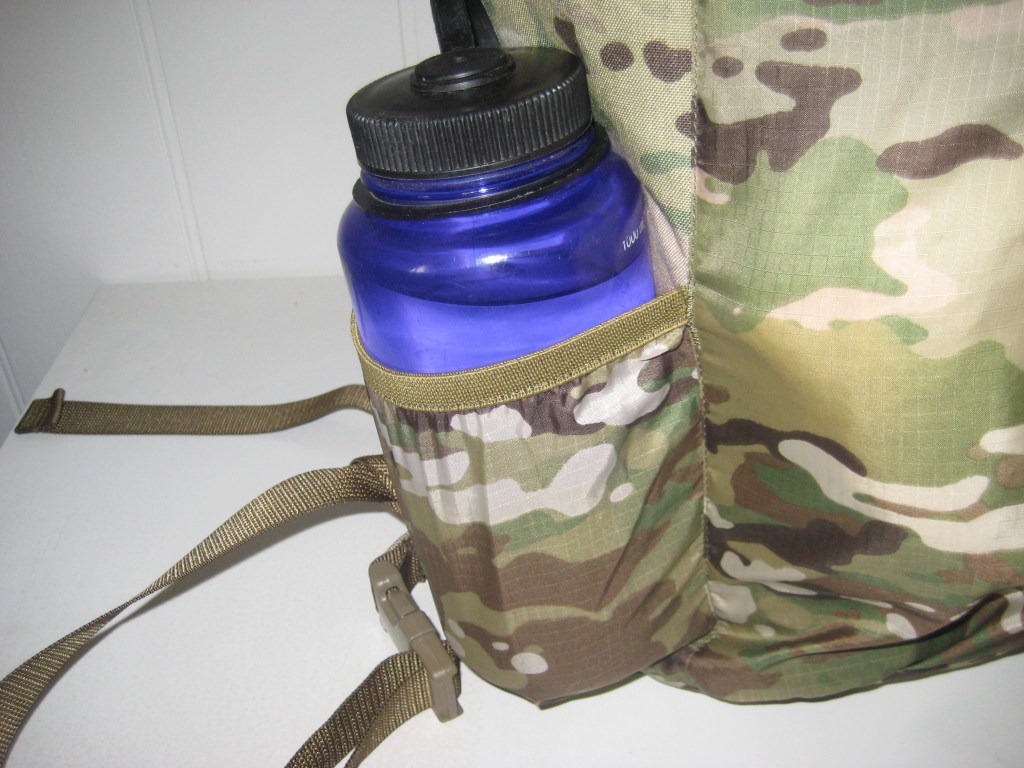 The main external pocket could be well utilised to separate sweaty gym clothes from the main compartment.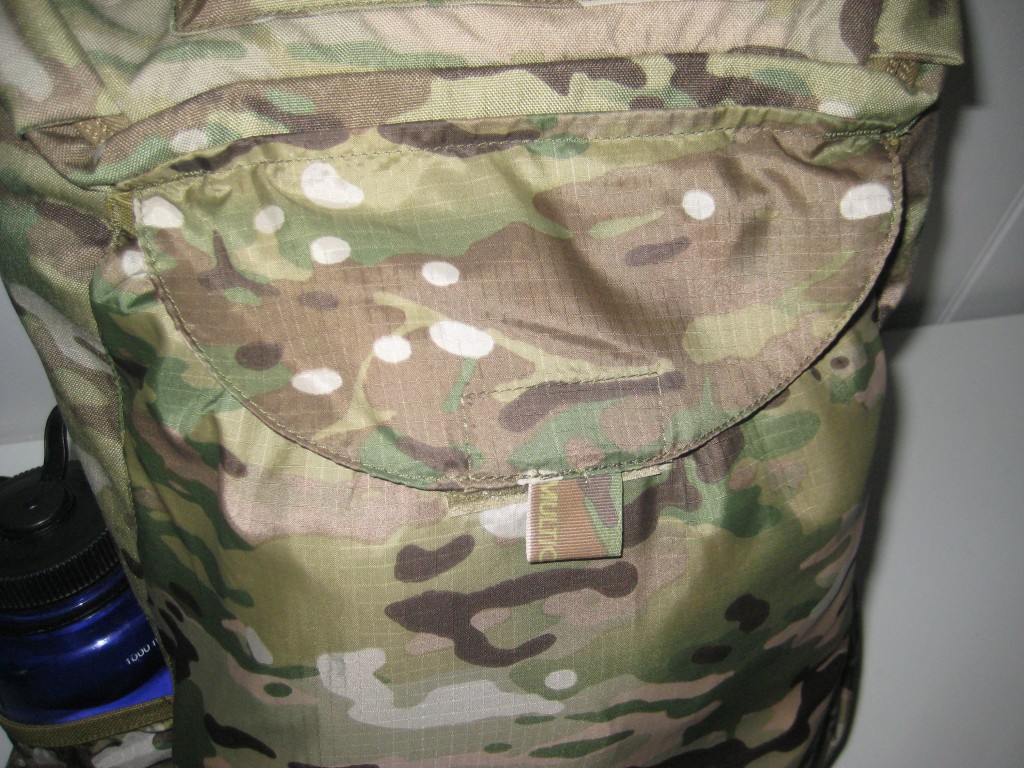 Internal layout is fairly minimal, which aids in snag-free access to the contents. Internal seams are taped, which is a nice touch to prevent snags and tears.
There is a hydration bladder sleeve, which can also be used to secure laptops, document folders and other comparably sized items.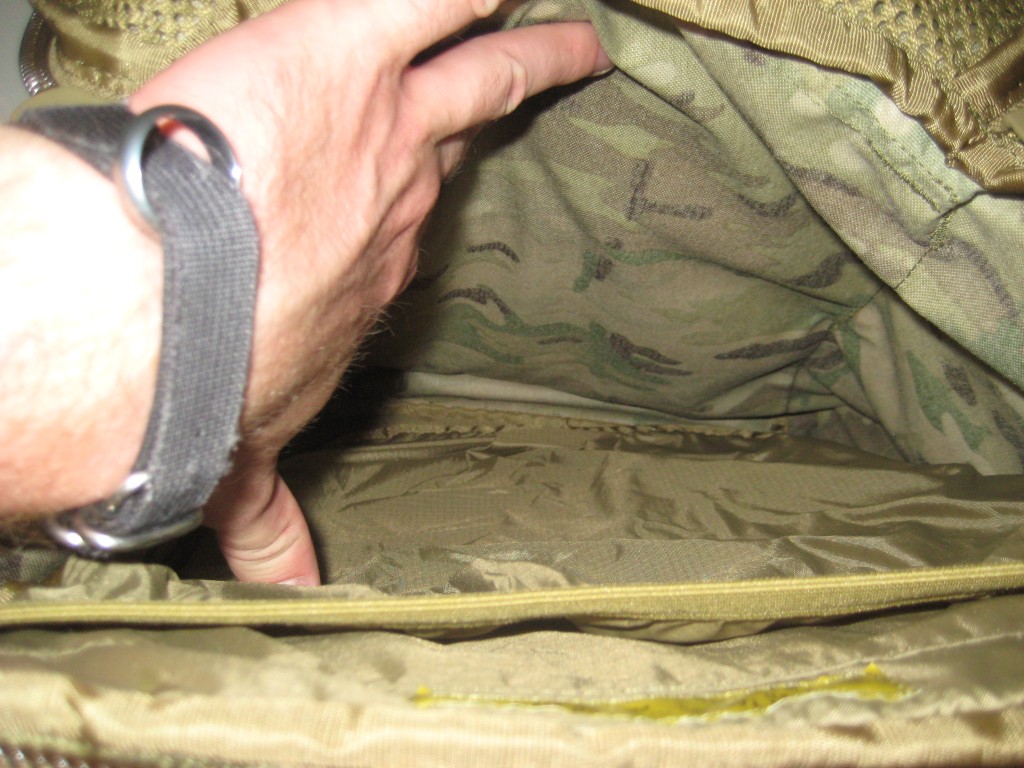 In terms of everyday use, for work, I can fit my laptop, a water bottle, my brew mug, lunch and other small items with ease.
For field use, a meal, raincoat, hydration bladder and other small items for a days walk in mild weather can be carried.
PERSONAL ASSESSMENT:
The FD pack has been subjected to some decent use in the last two months or so.
It has been used for carrying every day items to work, including laptop, gym clothes and other small sundry items. It's also been used for my bi-weekly training walks of ten kilometres distance, day walks around some of the nature reserves in the Brisbane area, including Mt Cootha, and Boonah area.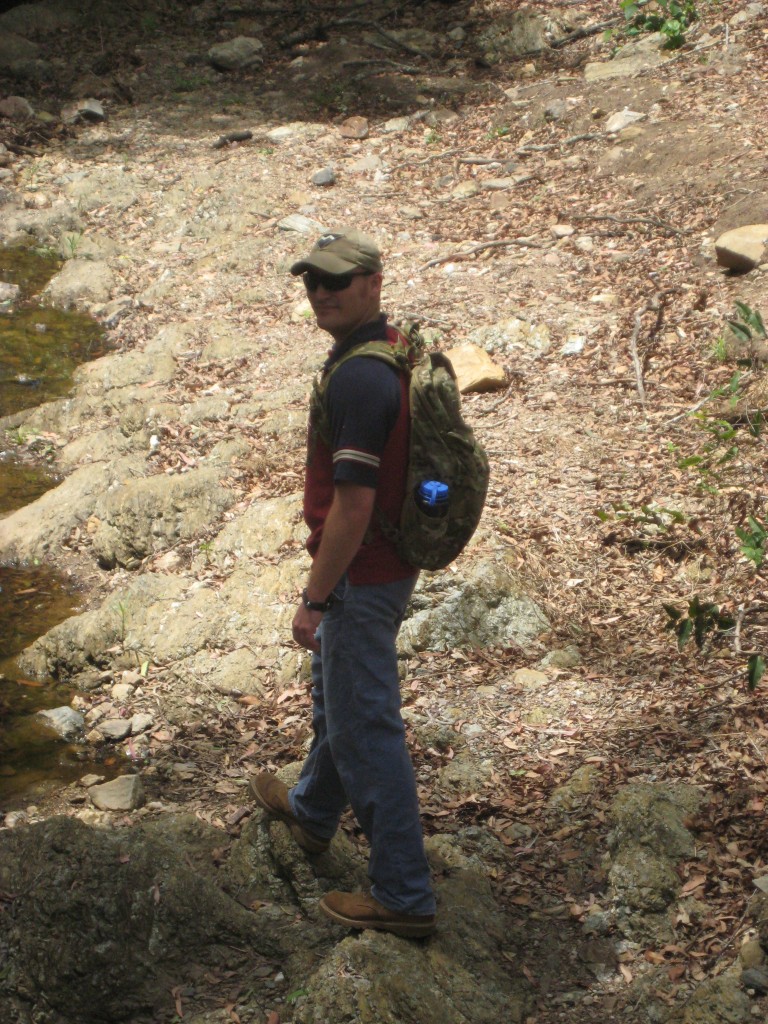 PROS –
For confined spaces, the unconventional lid is quite nice. I've spent considerable time over the years as a contractor, being shoe-horned into tiny little workspaces (it's all the client is often willing, or able to provide). A pack that can be easily accessed in such confined spaces, and has a reduced footprint when open is always nice. This is something that the FD does well.
The main compartment is a nice size for carrying various items for day to day use, and can fit a sufficient amount of gear for a day walk in good conditions, or be used as a Go-bag or assault pack to carry cold weather clothing or extra mission essential items such as night fighting equipment or ammunition.
Construction is of a high standard, and quite nicely put together.
CONS –
I'm not entirely sure of the purpose of the external pockets. The side pockets intended for Nalgene bottles seem a bit too small for 1L Nalgenes. They will definitely fit a smaller 750mL bottle, The major external pocket seems to be an afterthought.
In addition, the material that the external pockets are made of a lightweight multicam parachute silk-like material, which I consider too light for field use, and would be abraded very rapidly by any thorns, rough steel surfaces and sharp snags inherent in any environment outside of an office. This material was used to reduce weight, and keep the design as lightweight as possible. It is my belief however, that some consumer demand following the "ultra-light" trend is misplaced and somewhat misguided. Whilst every effort should be made to reduce the carried load as much as possible, I believe that some ultra-light concepts compromise on safety and comfort in the search for weight reduction.
I found the back length of the pack to be a little bit too long for me, but this is a minor point that can be easily solved by removing the frame sheet from the inside of the pack, and also realising that such a small capacity pack shouldn't be overloaded.
SUMMARY:
The FD isn't too bad a pack for use in civilisation, if it wasn't for the external pockets, I would suggest it's use out field as well. It is certainly noticeable that Platatac has raised their quality an improvement their packs I've examined previously.

Posted in Civilian, Military, Packs & Webbing, Short Trip by 22F with 2 comments.