ITEM: SIP (Specialist Insertion Platform) Chest Rig
MANUFACTURER: SORD Australia
DESCRIPTION:
A low profile, narrow faced chest-rig intended for use during specialist insertion (or extraction) methods then discarded for mission equipment.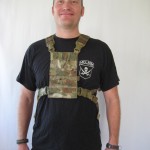 REVIEW NOTES:
The SIP has been graciously supplied by SORD Australia. Like any review of supplied equipment I have done the review with the proviso that I will be painfully honest in my assessment of this item.
Please let all of our suppliers know how appreciative you are should this review help to prompt you in buying this item.
LINK:
http://www.sordaustralia.com/product.php?productid=436
SPECIFICATIONS:
SOE Micro Rig on the left, SORD SIP on the right: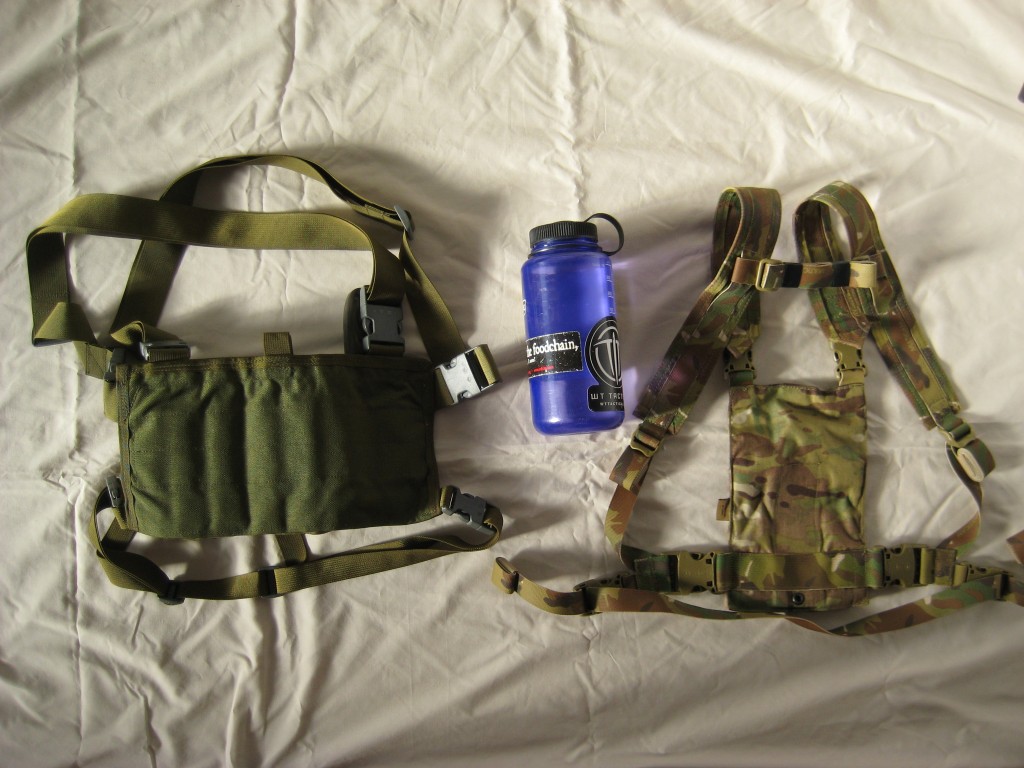 DIMENSIONS –
Chest panel is 140mm (5.51inches) wide x 230mm (9.05inches) tall.
Weight – 360g (approx. 0.79lbs)
MATERIALS –
330Denier cordura
YKK buckles
Webbing tape
LAYOUT: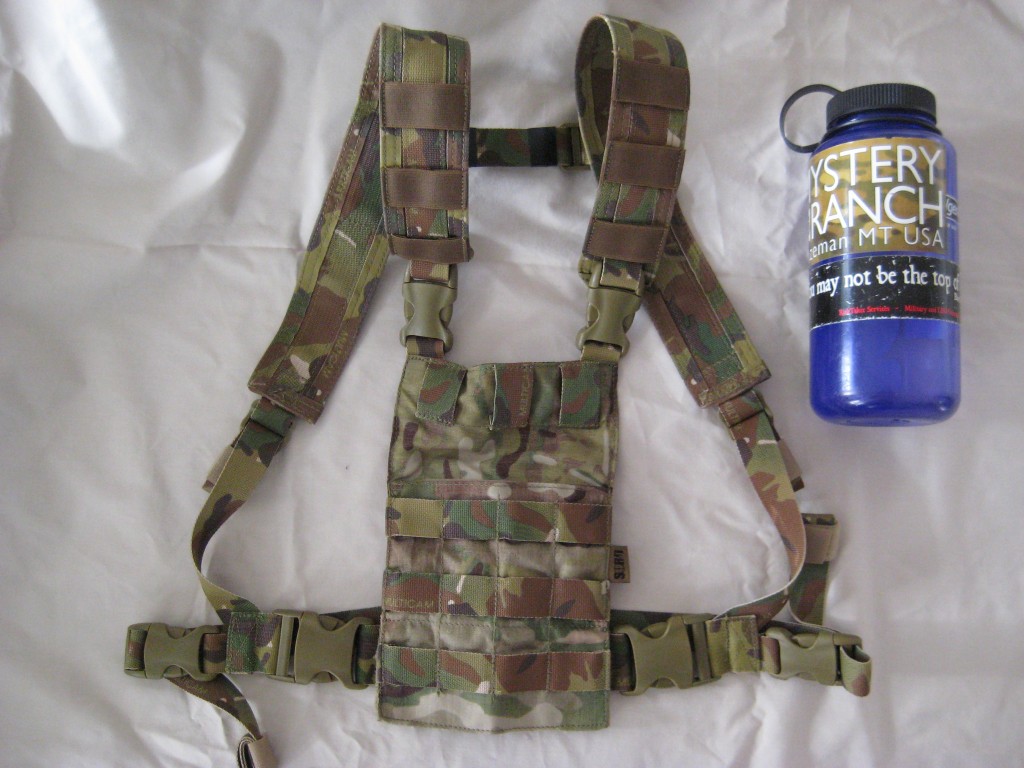 HARNESS –
The harness is fully removable from the SIP chest plate via quick release buckle. The shoulder straps are 50mm (1.97inches) wide to aide in comfort and load transfer. They have elasticated loops for cable retention purposes.
Top buckle: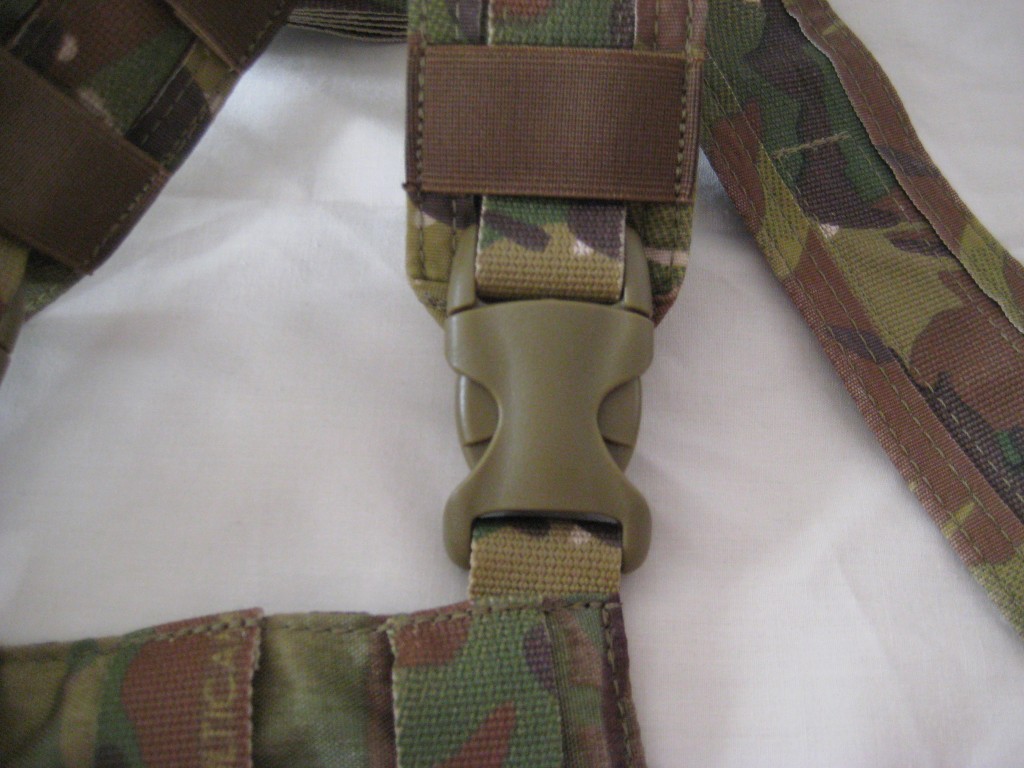 Side buckle: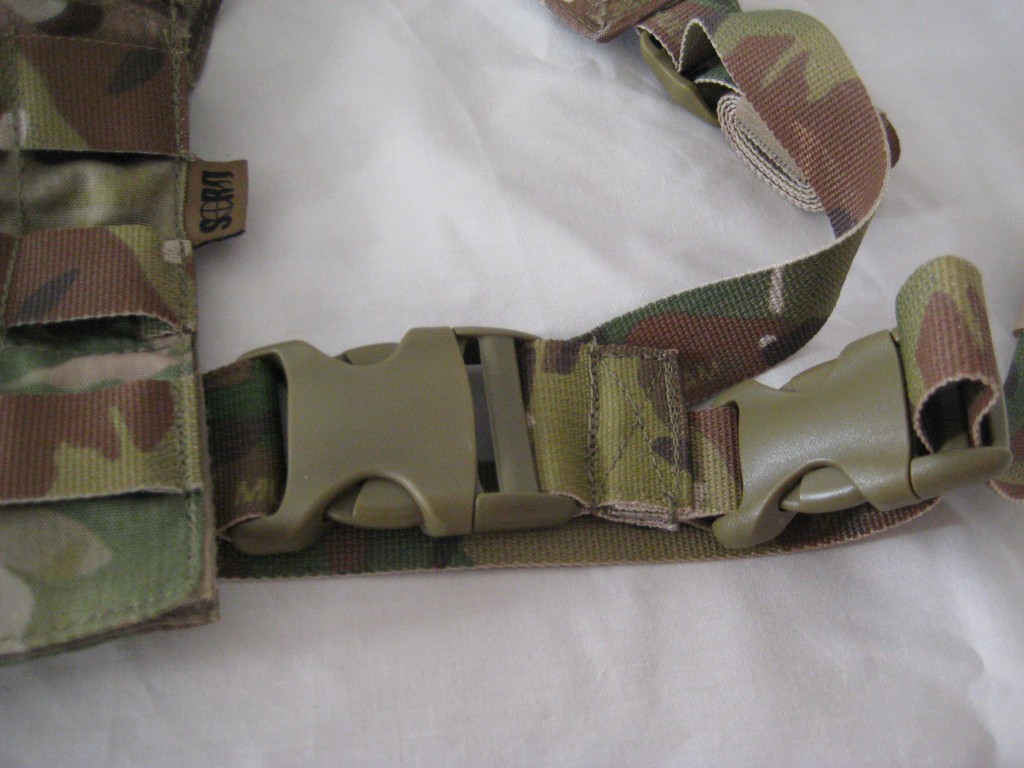 Elastic loops: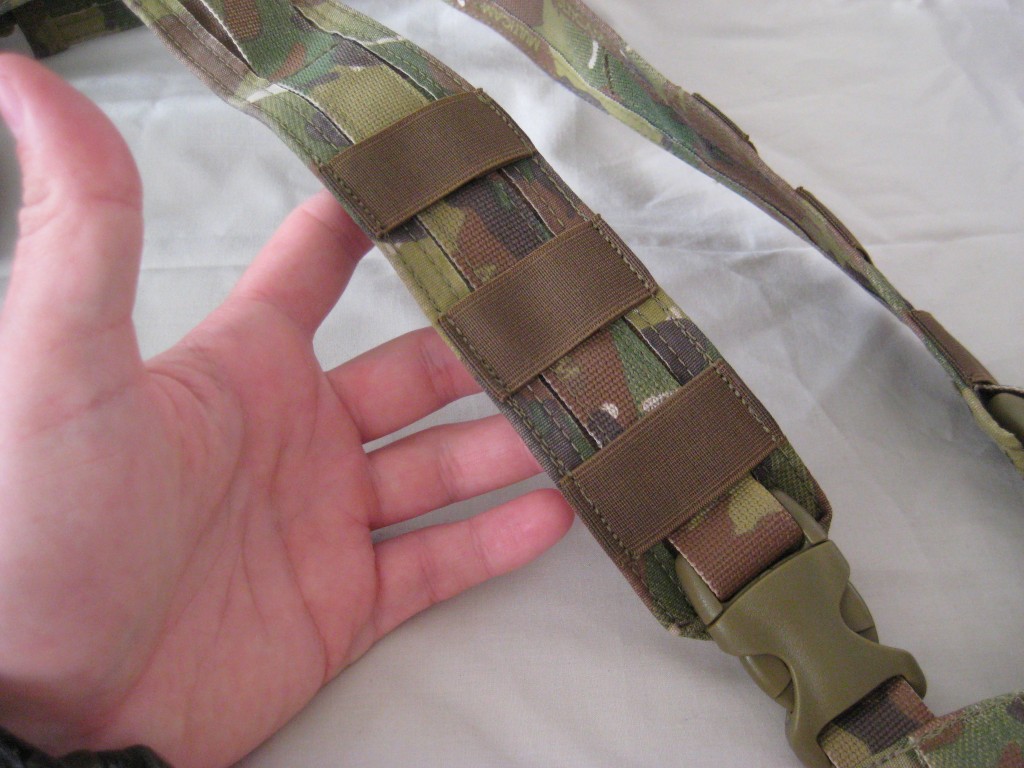 The harness is capable of being set-up in a H- or X- configuration to suit individual tastes. Due to the buckle attachment, rapid donning/doffing is easily achievable.
This also makes the entire harness field replaceable should anything fail, or even compatible with other platforms, such as being clipped directly onto body armour or rucksacks.
CHEST PANEL –
For such a small, and simple chest panel, the SIP has some surprising features.
At the top of the SIP panel, is a single column of MOLLE horizontally orientated. This allows such items as hook knives and tourniquets to be easily accessible by the wearer.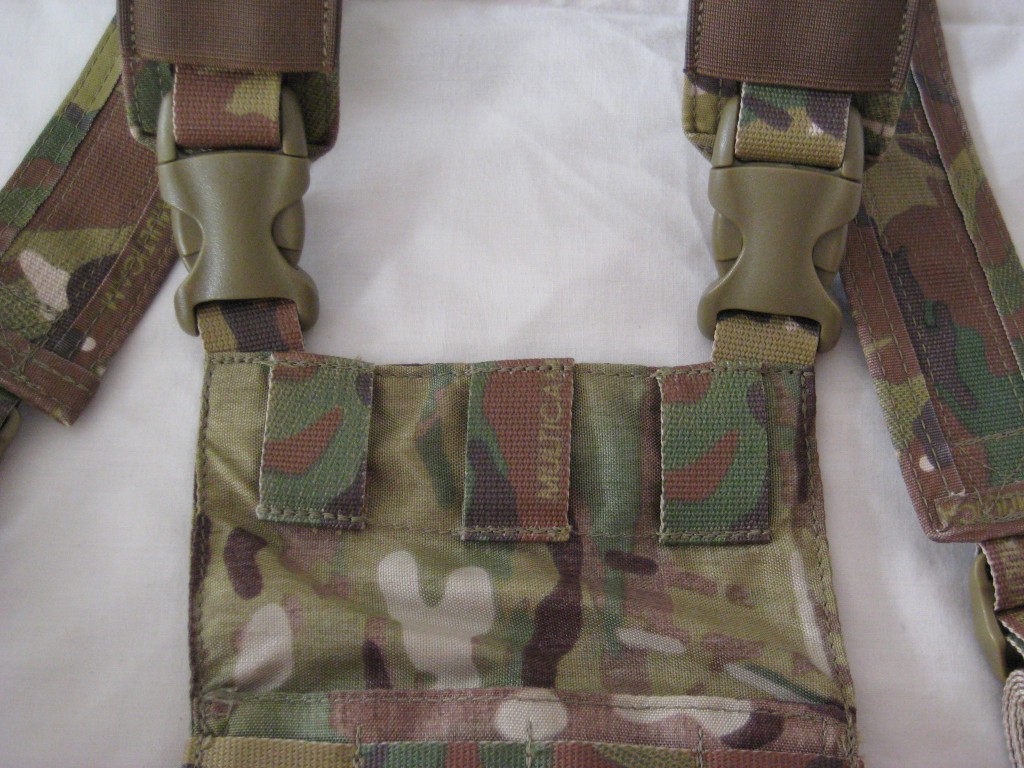 Below that is a velcro secured pocket to stow small flat items, such as range cards, protractors or thin notebooks.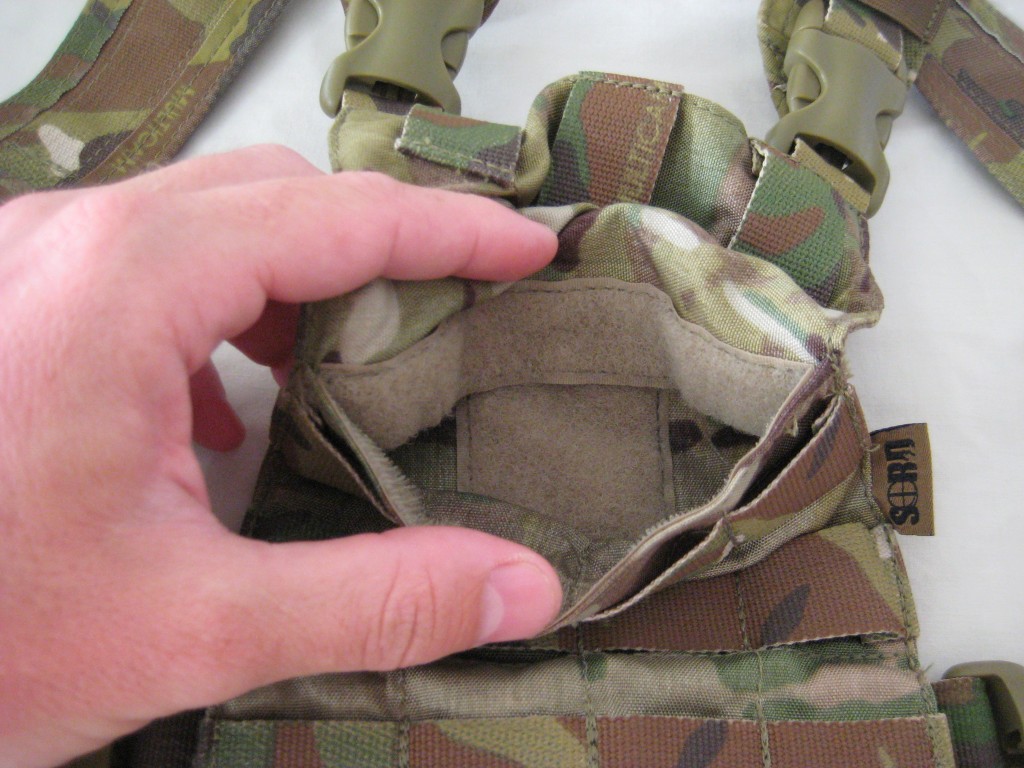 The front of the panel has 4 columns and 5 rows of MOLLE channels. This allows attachment of a singular large pouch, a couple of medium sized pouches (such as magazine pouches) or a holster.
The design also allows easy attachment of the SORD Nav Platform, which is one of those really simple ideas that leaves one slapping themselves wondering why it wasn't thought of before.
SIP fitted with SORD Nav platform: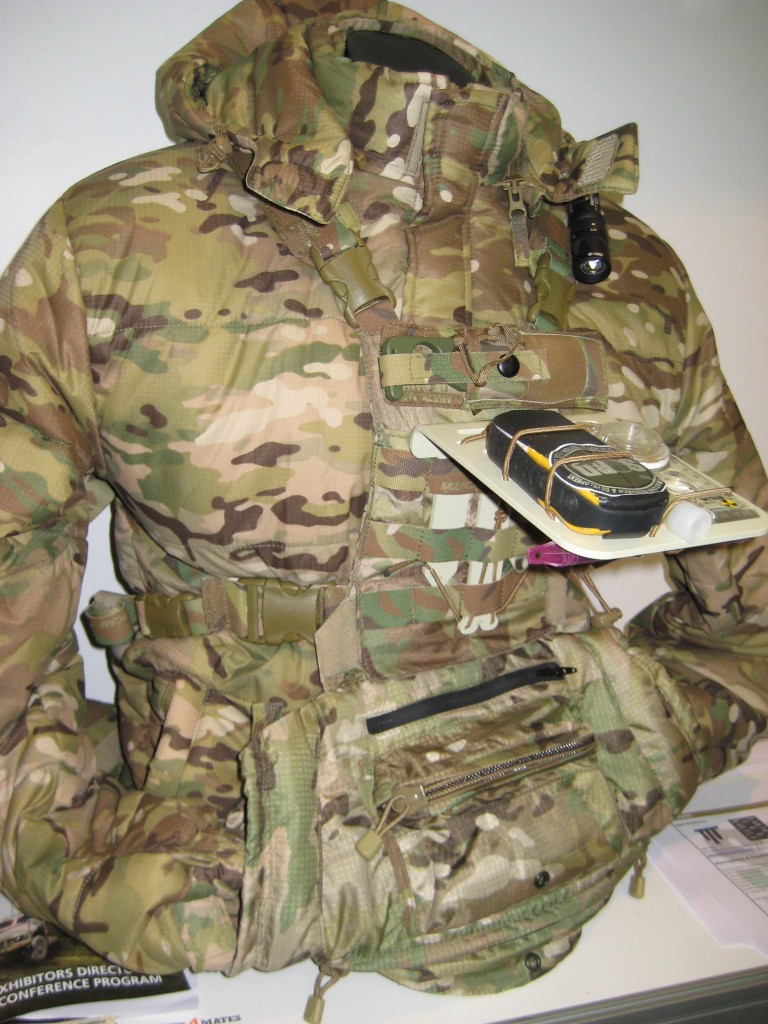 At the very bottom of the SIP panel is a velcro sandwich for attachment of other accessories and pouches.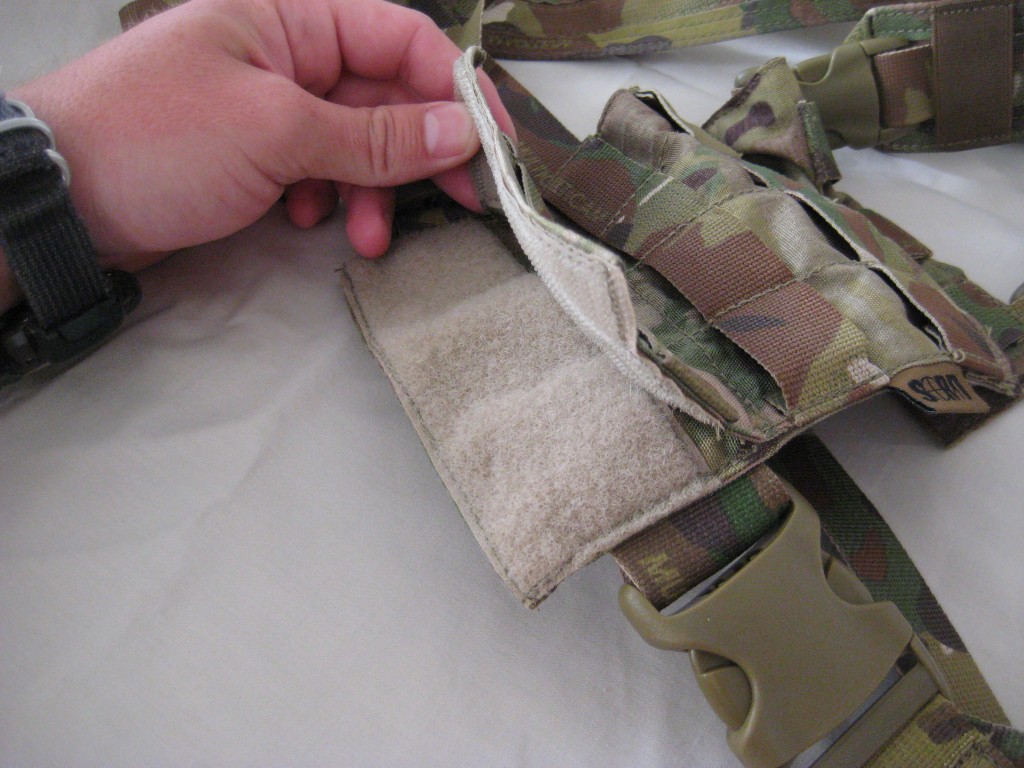 This works well with SORD's range of "On the man" pouches, or as was demonstrated to me personally: a handwarmer.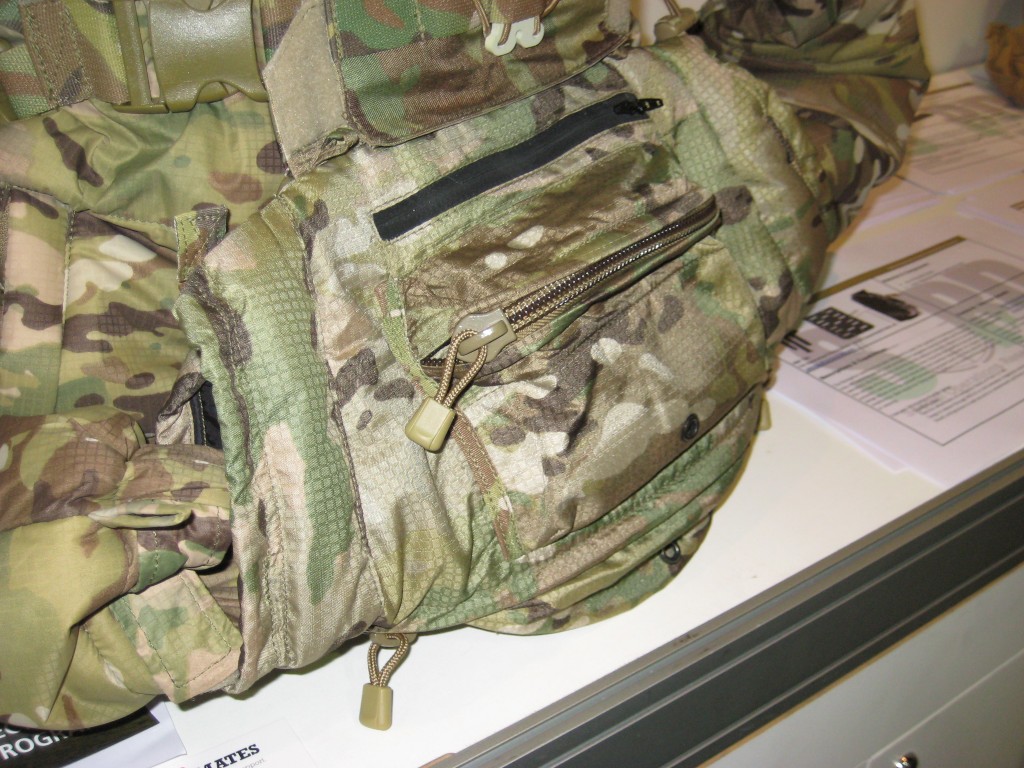 PERSONAL ASSESSMENT:
SIP with no pouches attached.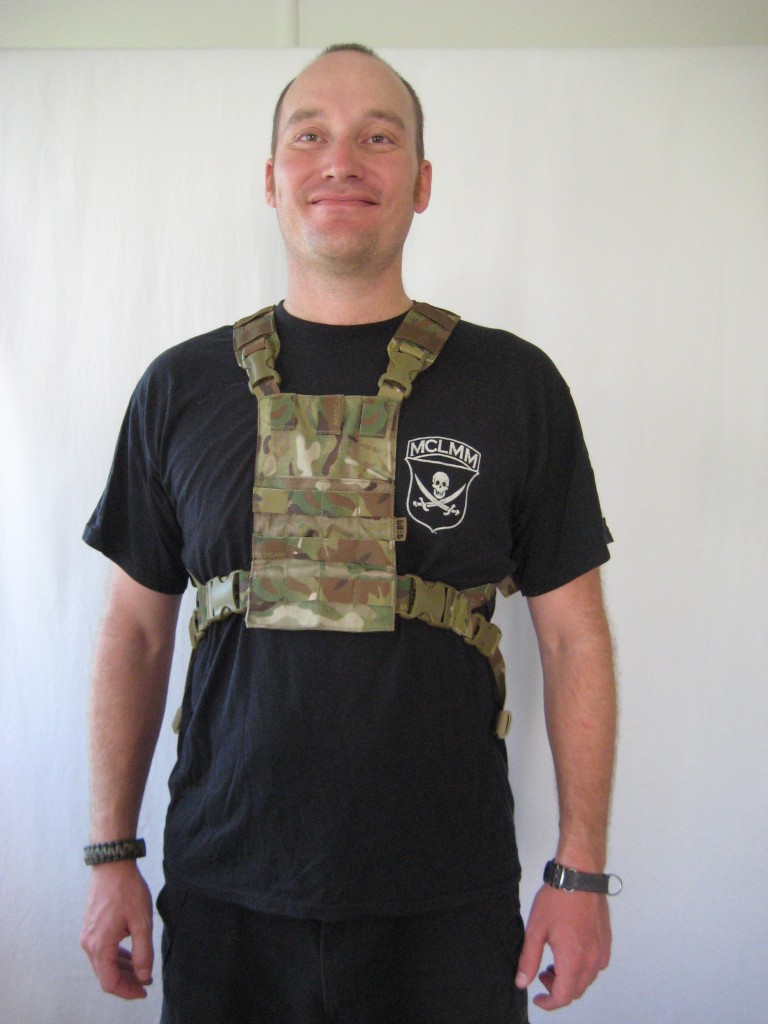 I had the pleasure of meeting the designer of the SIP chest-rig explain the design and the circumstances that led to it, when I attended the latest Land Forces Conference (as seen HERE) in September last year.
The SIP is intended to be a very lightweight, low profile rig used – as the name suggests – during insertion or exfiltration phases of a mission. Such users would be lead climbers, swimmer scouts and parachute operations. To this end, it's compatible with the Navigation Board that SORD has also developed.
Because of the active nature of these planned activities, the amount dynamic movement and often being worn in conjunction with other equipment (such as parachute harness, dry suit and re-breather rig), the SIP was designed to be very narrow. Unlike other low profile or minimalist chest rigs, that have the chest panel in landscape format (longest side horizontally), the SIP places it's chest panel in portrait format (shortest side horizontally).
At the conclusion of the insertion phase of the mission, the SIP is envisaged to be removed, stowed with the insertion equipment and replaced with the actual required mission equipment.
Unfortunately, I no longer do anything remotely as exciting as the intended usage of this rig. Such is the bane of my existence, I'm now more concerned with singing nursery rhymes and changing the seemingly endless supply of soiled nappies in my household.
I have managed to fit in some activities in the SIP to gather some idea of it's capabilities.
Whilst I don't anticipate most readers to use this rig for intended usage, I can see much useful application as a lightweight, low profile rig for carrying essentials in the outdoors.
For the purposes of this review, two Eagle magazine pouches and a Crossfire Maglite torch pouch was fitted to the SIP.
Total load during most testing was two (2) one kilogram handweights.
SIP with pouches attached: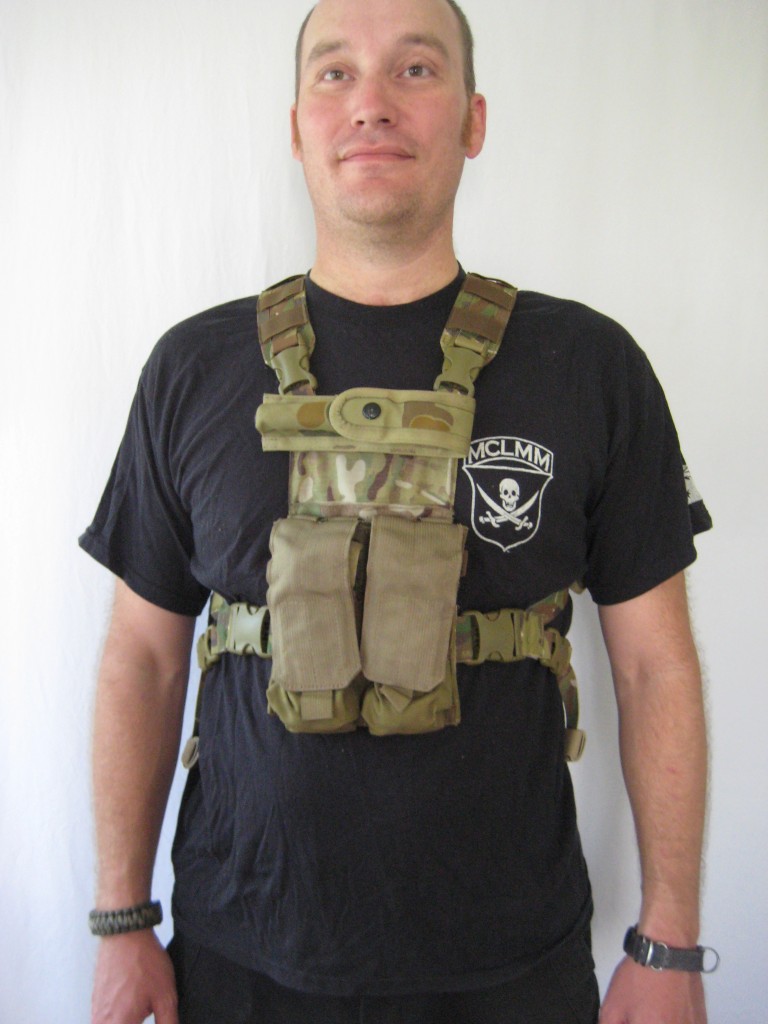 Side view: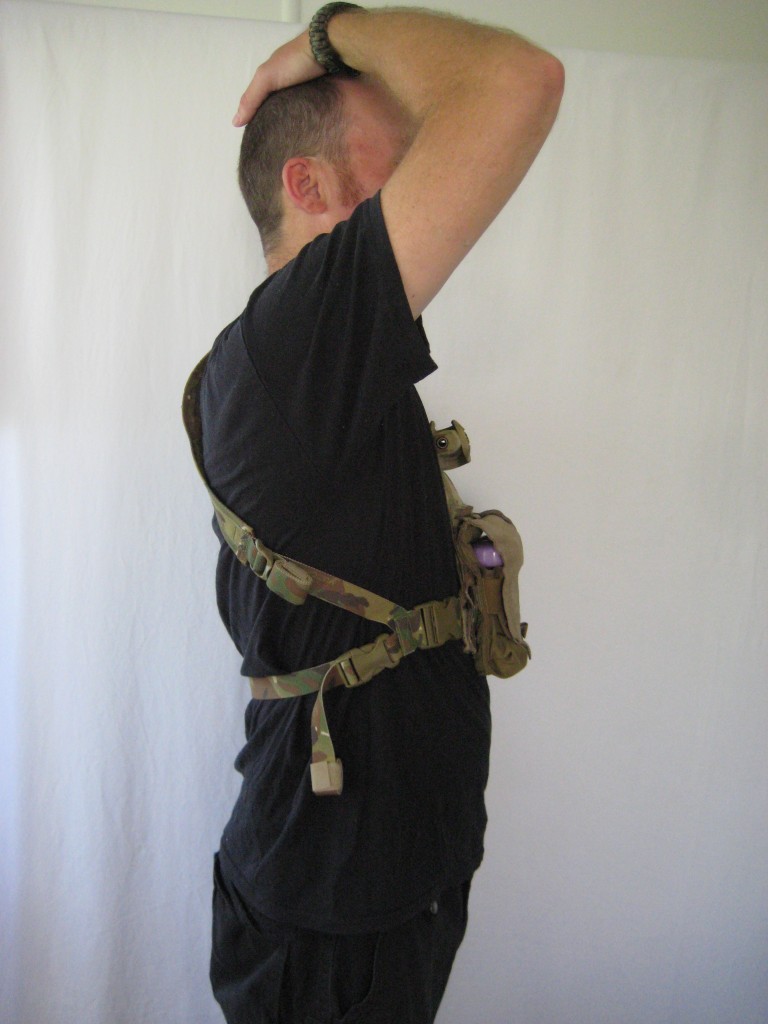 Rear view: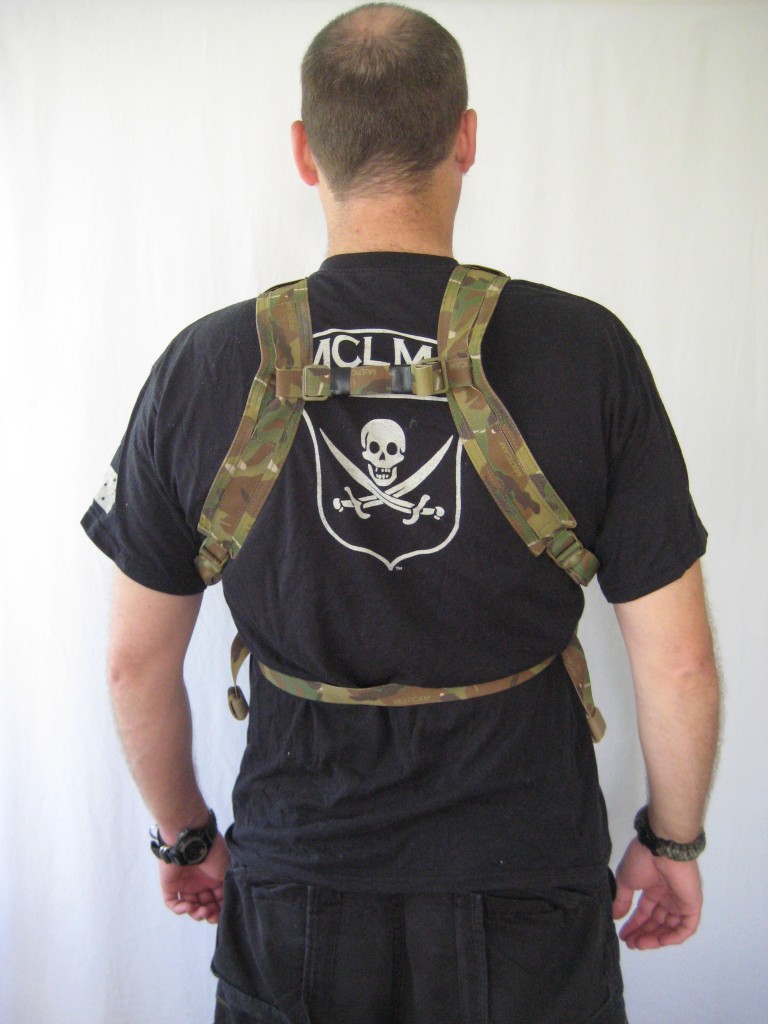 Pack walking with the SIP being worn in conjunction with day packs and large patrol packs was conducted. Total distance walked wearing the SIP has been in excess of 40 kilometres.
No major problems were encountered with the SIP interfacing with pack harness, as expected.
SIP worn in conjunction large patrol pack: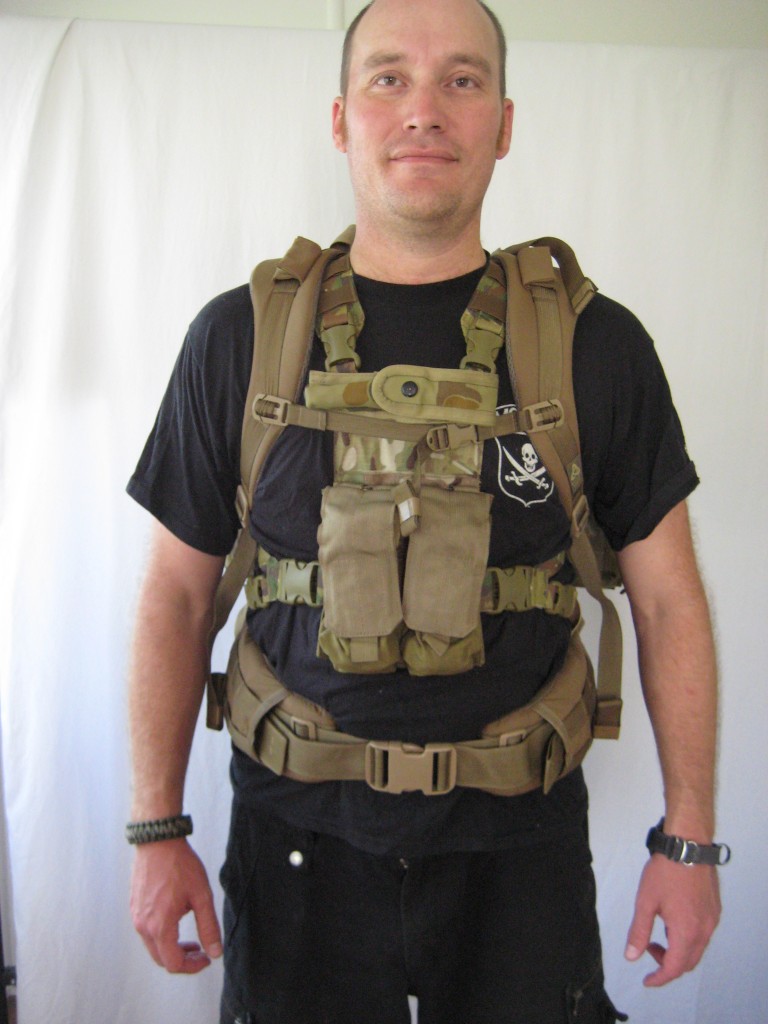 Side view of SIP worn with large patrol pack: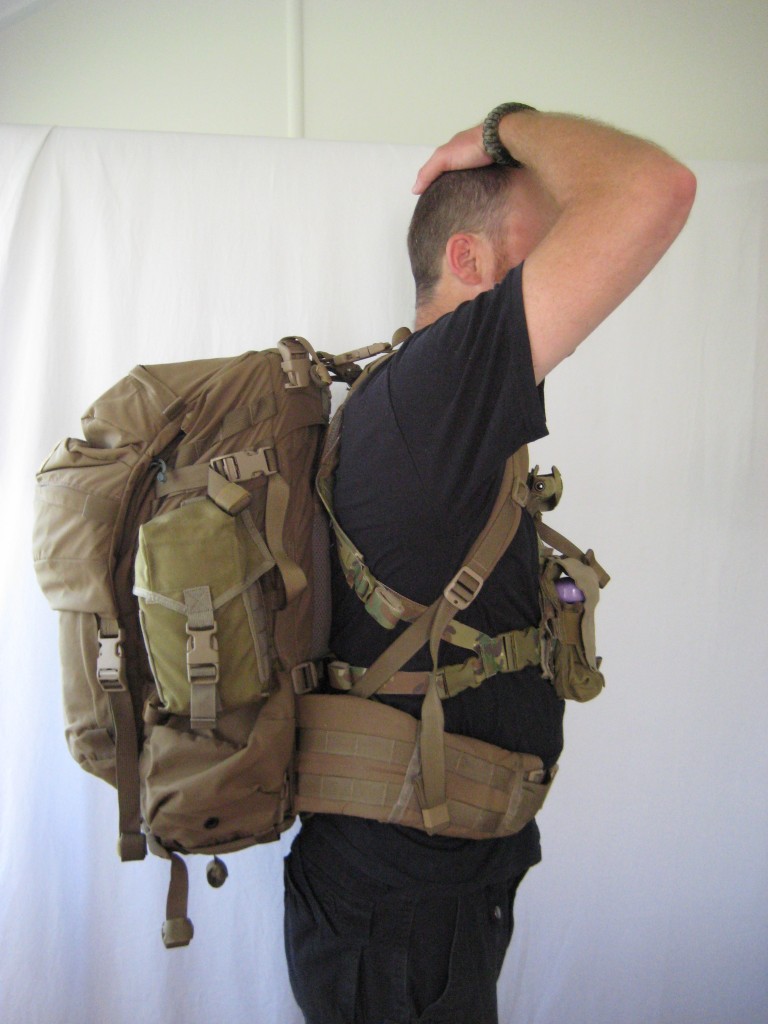 Other PT activities were conducted whilst wearing the SIP. Including:
Some bouldering. Please note, with my coordination nowadays, bouldering only a few feet (at most!) above the ground is much safer for me.
Shooting in a variety of positions, generally field firing activities.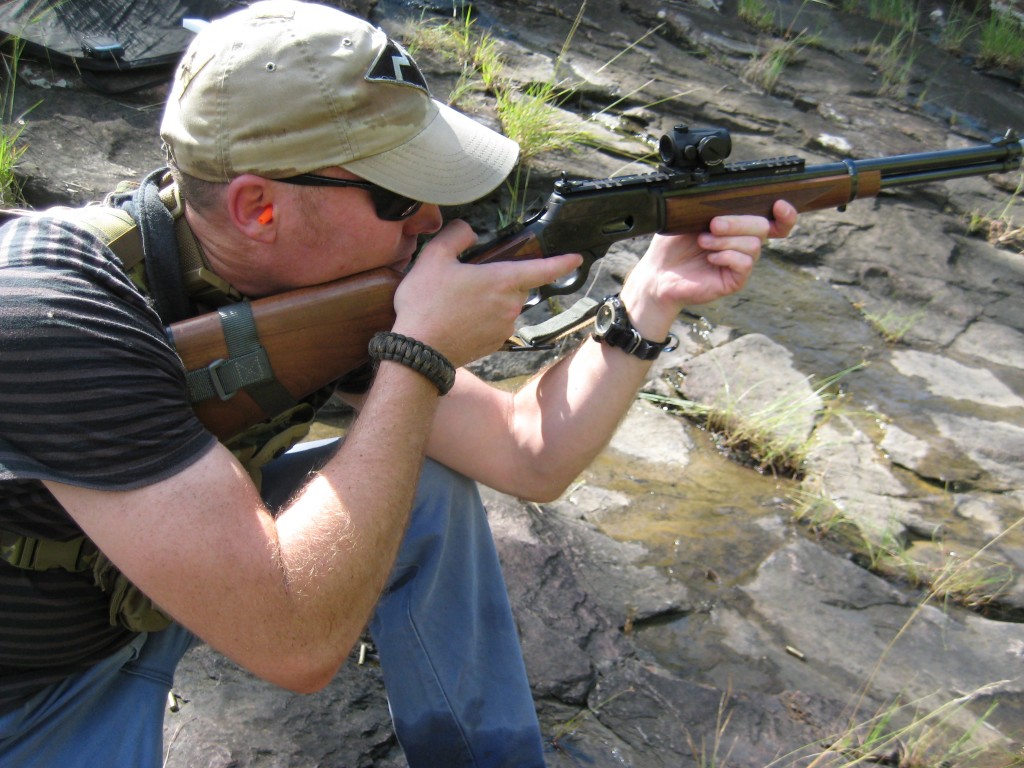 Deer stalking, where I was carrying a small UHF radio and a basic first aid kit.
It was during all of these activities that the narrowness of the SIP was noted. This was great to integrate with other equipment such as pack harness, or rifle butts, and had no real affect on limiting the movements of the body during dynamic activities.
Whilst I consider the SIP a very specialised rig in a military setting, it would be very useful in a civilian setting.
I can see such uses for emergency services such as volunteer bush fighting, search and rescue, outdoor guides and hunting are uses where a small amount of useful equipment can be carried quite comfortably and unobtrusively.
I'm going to be using the SIP in conjunction with my SOE Micro rig this year for chasing deer.
PROS –
The SIP is made to SORD's usual high standards.
For such a small, lightweight rig, it has some very interesting features to make it useful across a variety of uses.
CONS –
The 330 Denier material feels slightly light for the intended usage, making me wonder about long term service life of the rig, but this is a very small complaint. It should be noted though, my test load of two single kilogram handweights would be considered excessive for the intended load to be carried in this rig.
Having said that though, for the price of the SIP, a couple of good years service is more than expected, and then easily replaced when needed.
SUMMARY:
Whilst a very specialist piece of equipment in a military setting, the SIP lends itself to any lightweight, low profile outdoor application where a minimal amount of equipment is needed.

Posted in Civilian, Military, Packs & Webbing, SORD Australia, Specialist by 22F with no comments yet.