ITEM: Bolt 12
MANUFACTURER: High Range Outdoors
DESCRIPTION: A small daypack that can be used as an Escape & Evasion pack.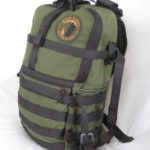 .
.
REVIEW NOTES:
The Bolt12 has been graciously supplied by High Range Outdoors, a long-time supporter and confidante of Packs and Beyond. This review is particularly special, since it's a pre-release sample of a new product. We're feeling pretty special here at Packs and Beyond to be trusted with such things.
Like any review of supplied equipment, I have done the review with the proviso that I will be painfully honest.
.
Please let our suppliers know how much you appreciate their support for this site. You can really show your appreciation by giving them your custom.
.
Don't forget to follow Packs and Beyond on Facebook (https://www.facebook.com/packsandbeyond) for all our latest updates.
.
.
LINK:
https://www.highrangeoutdoors.com.au/products/bolt-12-plain-colours
.
.
SPECIFICATIONS: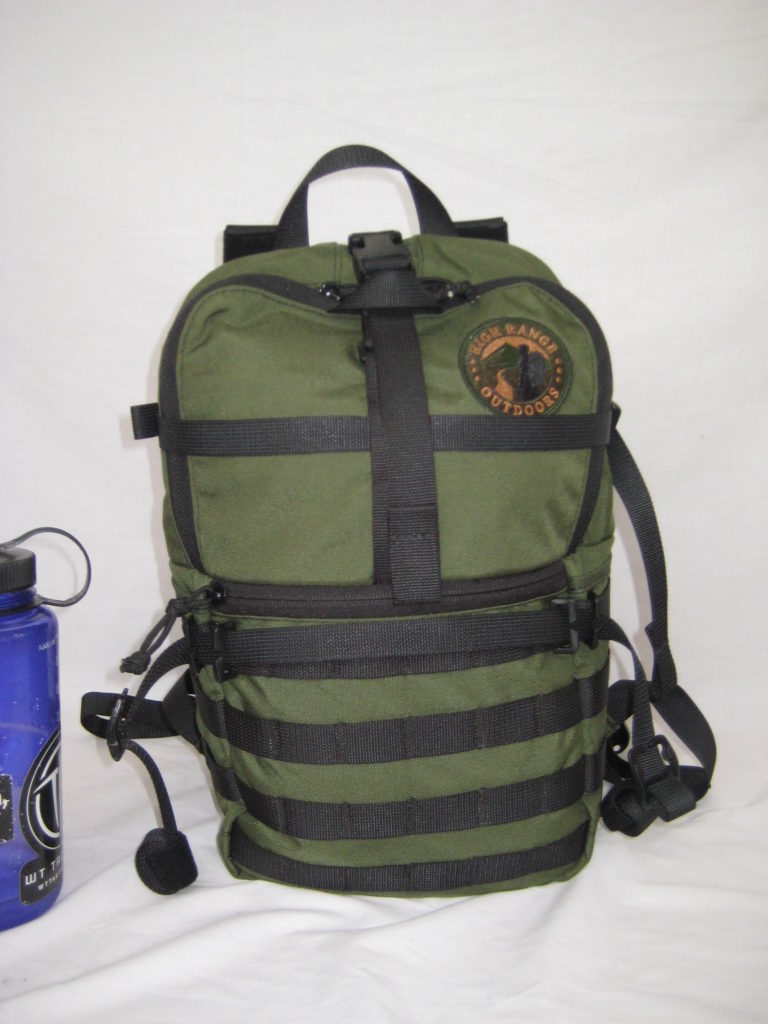 .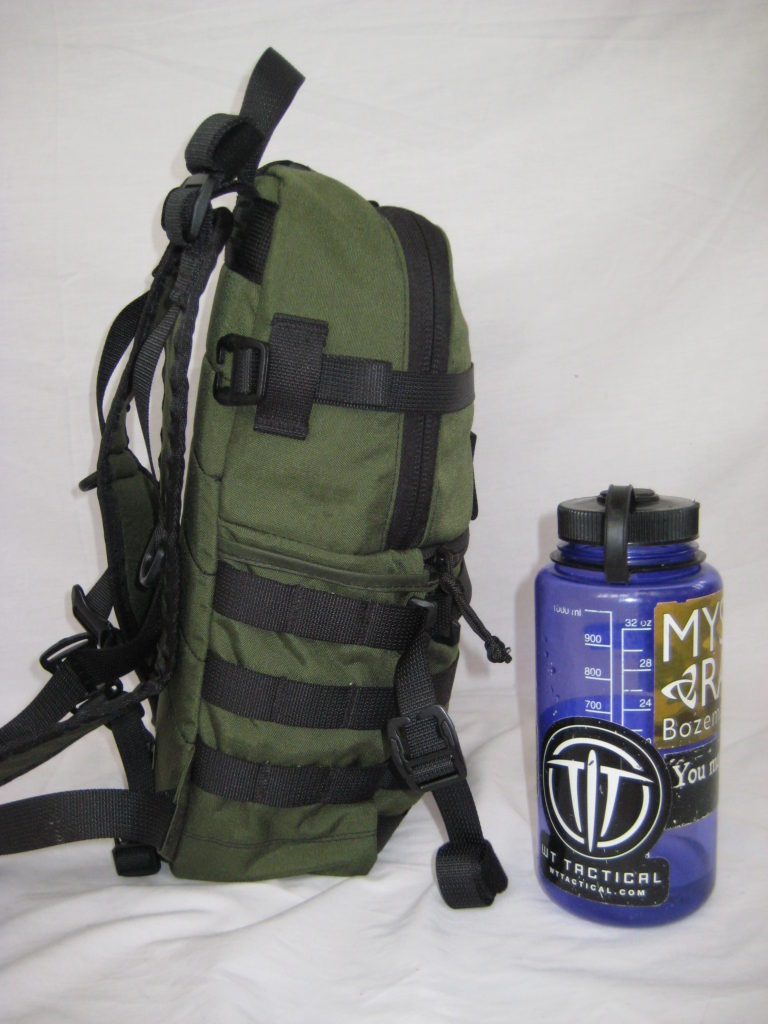 .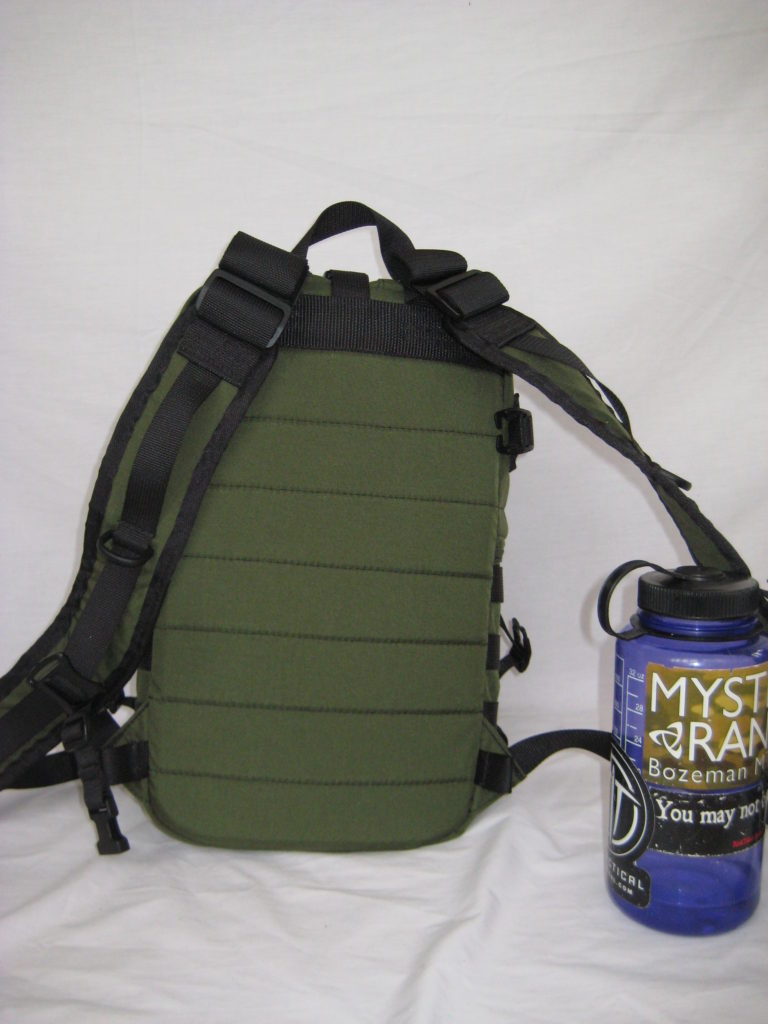 .
MATERIALS –
500 Denier Cordura
Webbing Tape
Closed cell foam
High Density Plastic Frame Sheet
Hybrid C-buckles
Side release buckles
Tri-glide buckles
.
DIMENSIONS –
Width: ;240mm (approx. 9.45in)
Height: 410mm (approx. 16.14in)
Depth: 150mm (approx. 5.9in)
Capacity: 12L (approx. 732 cubic in)
Weight: Approximately 850g (1,87lb)
.
.
LAYOUT:
ATS RAID on left, High Range Outdoors Bolt 12 on right.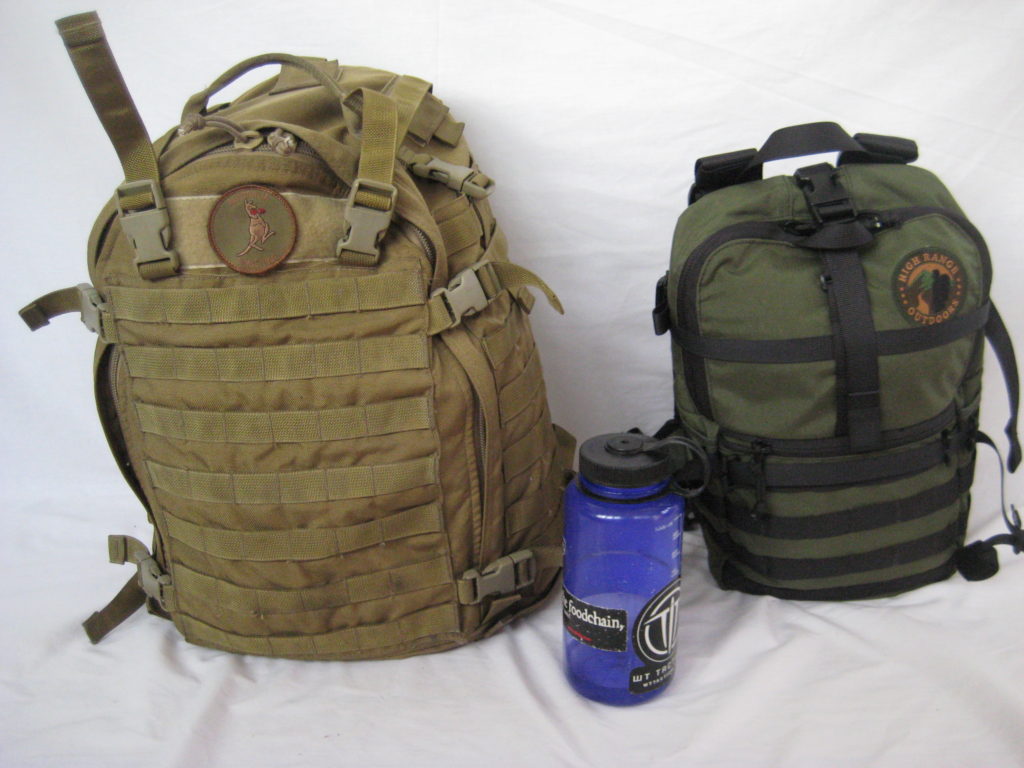 .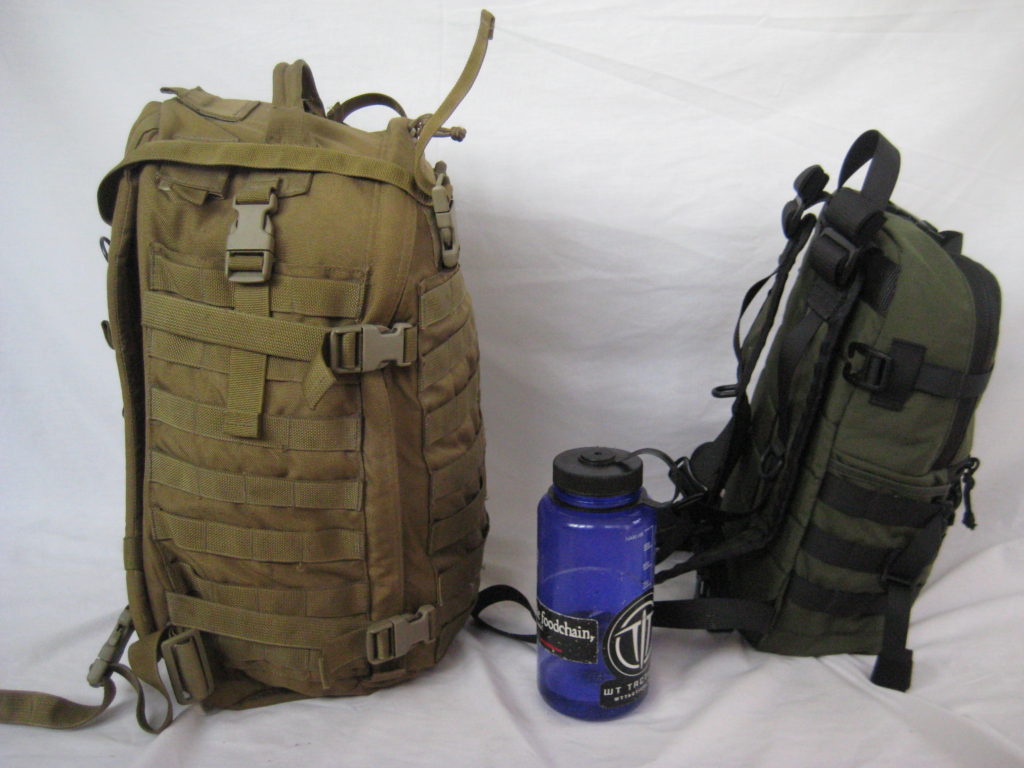 .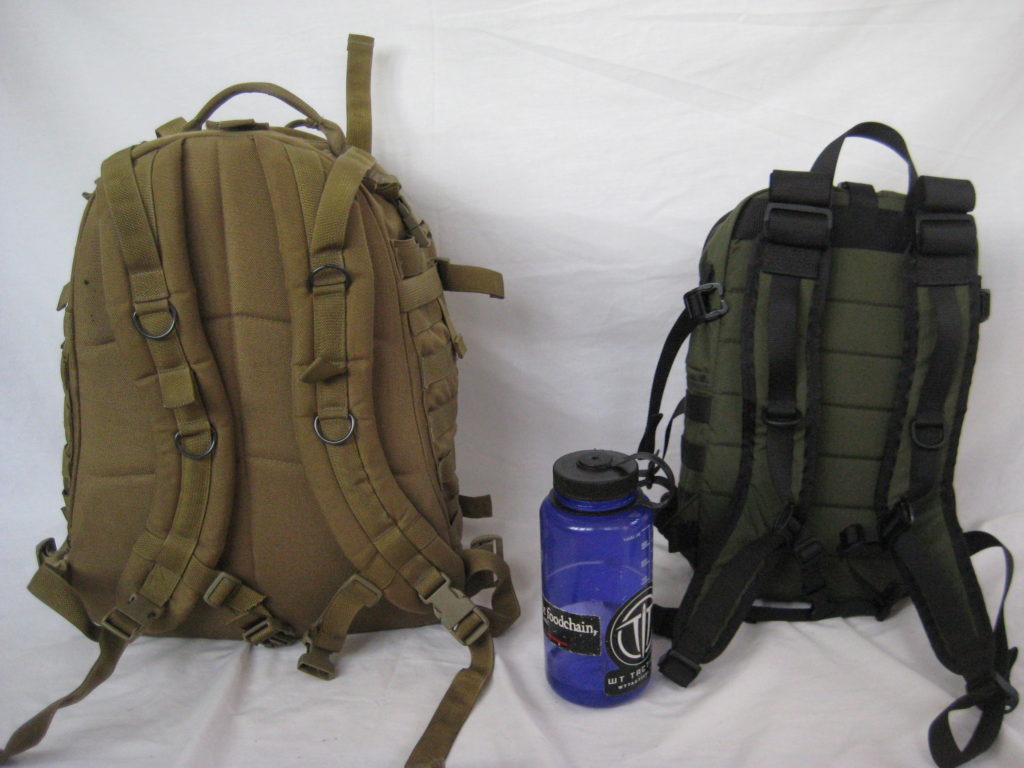 .
FRAME AND HARNESS –
A removable black plastic frame sheet is fitted to the Bolt 12, accessible from the hydration pocket in the main compartment. The frame sheet is nicely finished with edging tape.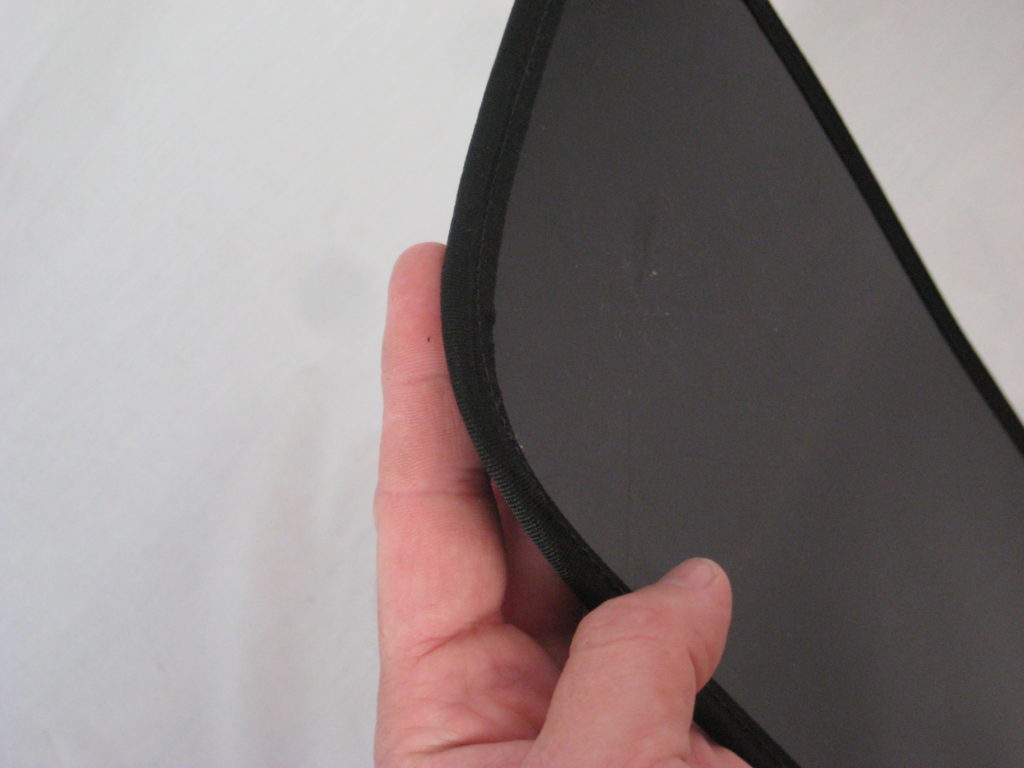 .
When fitted, the frame adds some much needed rigidity to this small pack.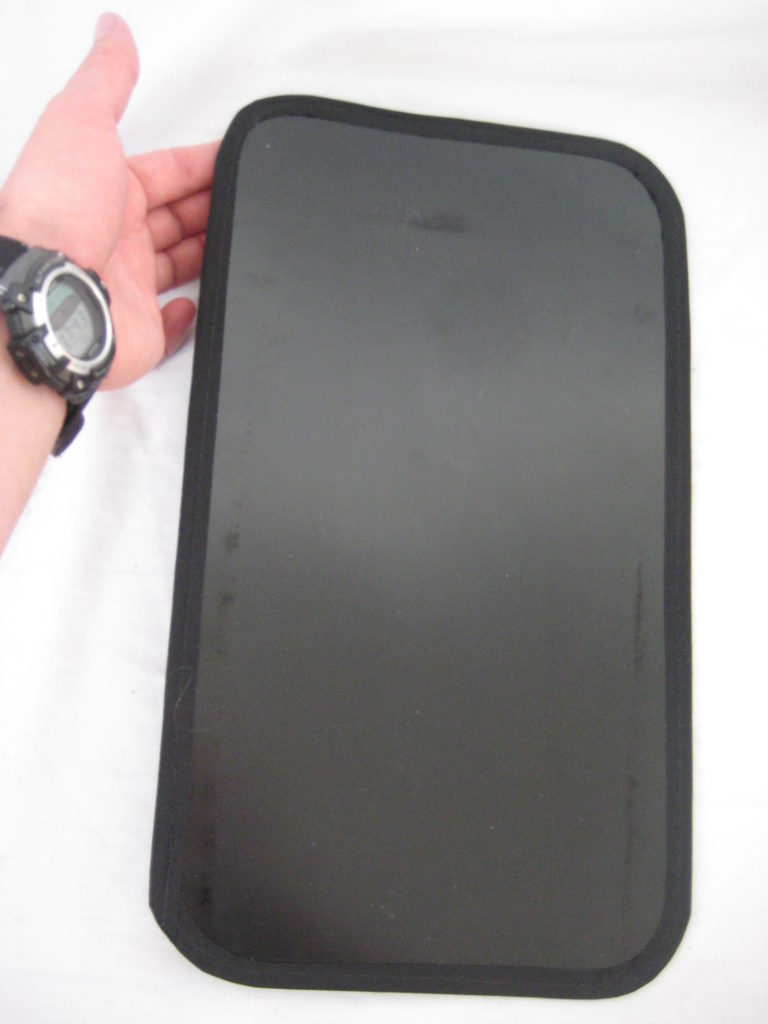 .
The interface between frame and wearer is closed cell foam with a veneer of 500-Denier cordura to provide some padding.
.
The removable harness is contoured for ergonomics. On each shoulder strap a D-ring is fitted to anchor equipment. Each harness strap also has an attachment point for the removable sternum strap. An adjustable tri-glide buckle is fitted.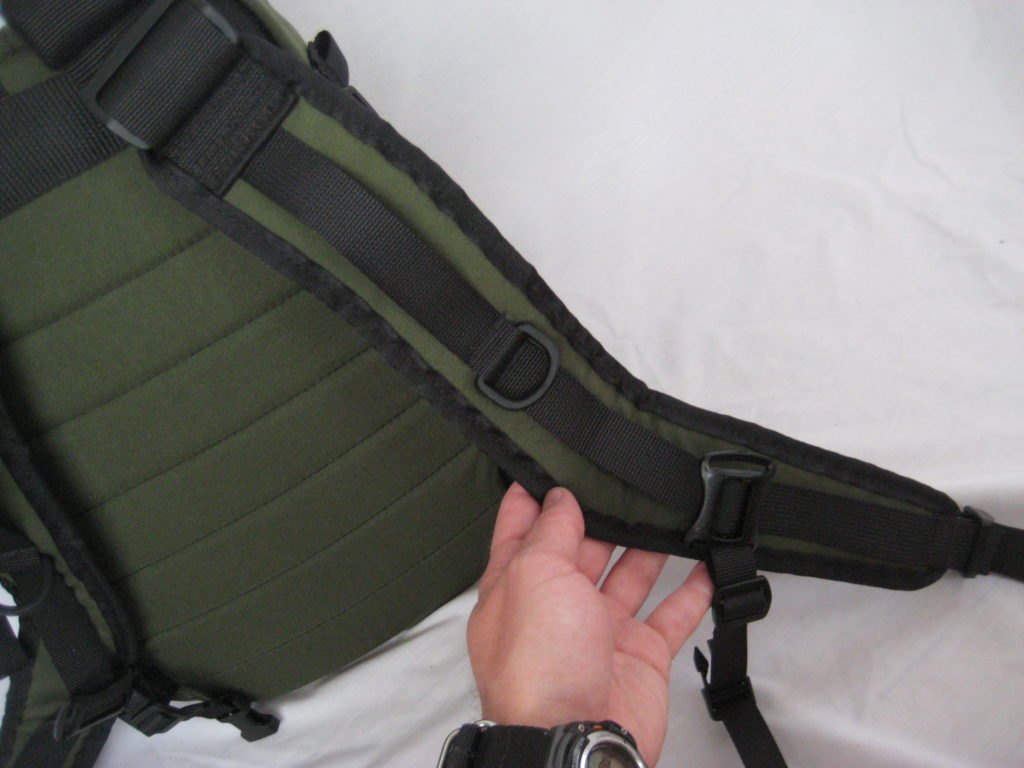 .
There is also capability to add a lightweight hipbelt.
.
.
RUCKSACK –
Starting at the top of the Bolt 12 is a half clam-shell zip into the main compartment. There is a hydration bladder hose port and a webbing strap secured via a side release clip to relieve tension on the zip.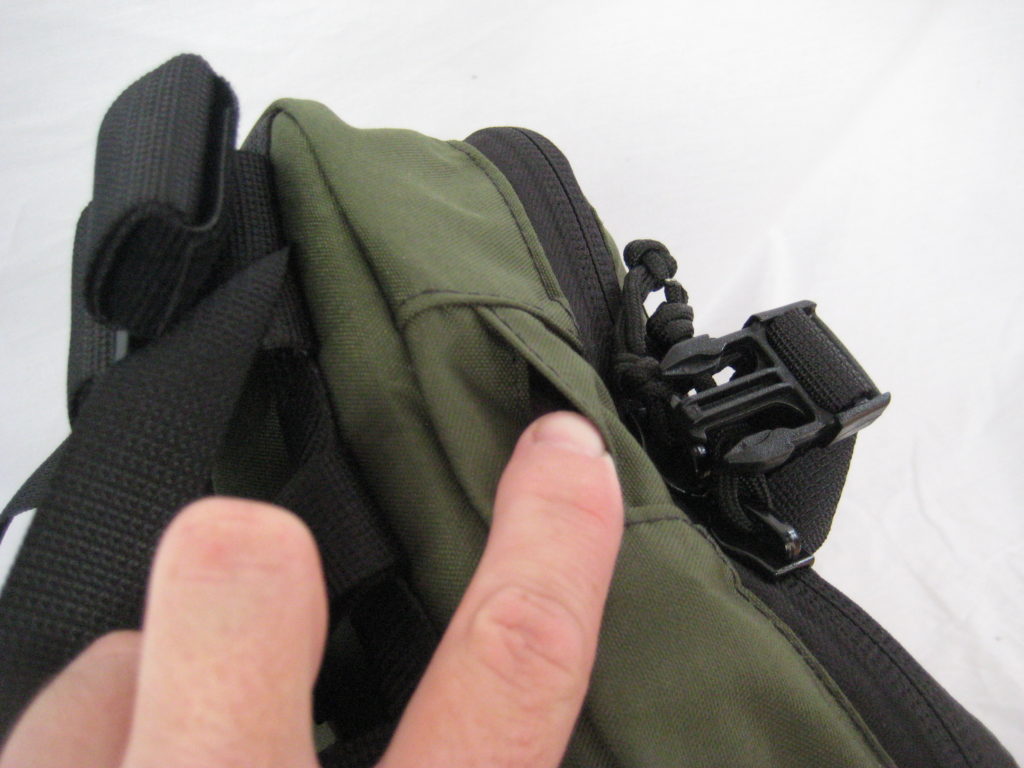 .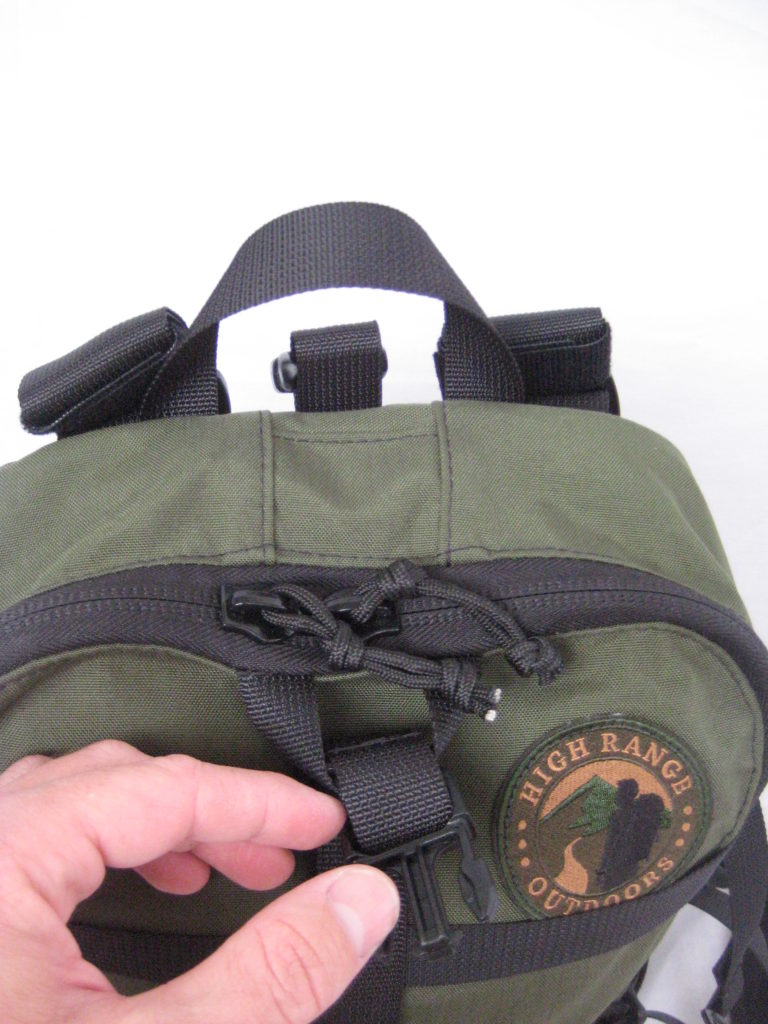 .
On the front is a zip accessible pocket.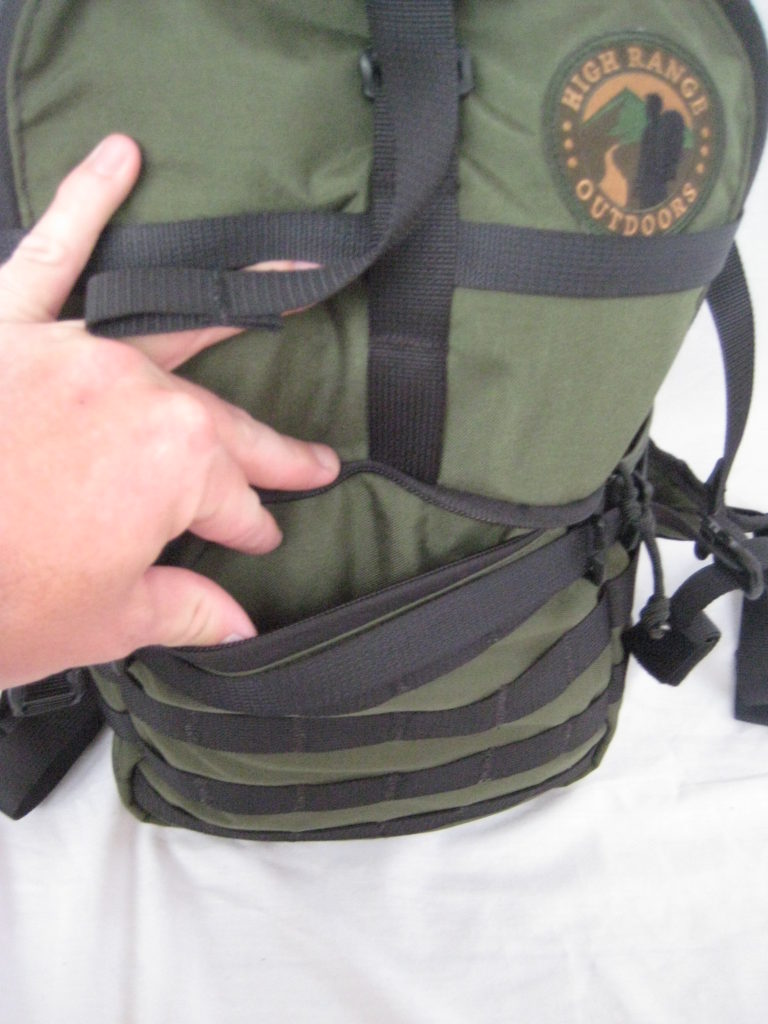 .
On the front panel is a 6×4 panel of PALS channels for modular pouches.
On each side is a 3×3 panel of PALS channels. Under these panels are small open-topped pockets for small bottles and other small items.
.
Also on the sides are hardware and loops to utilise the quick release system using High Range Outdoors unique C-clip to secure the Bolt12 to larger packs and bags.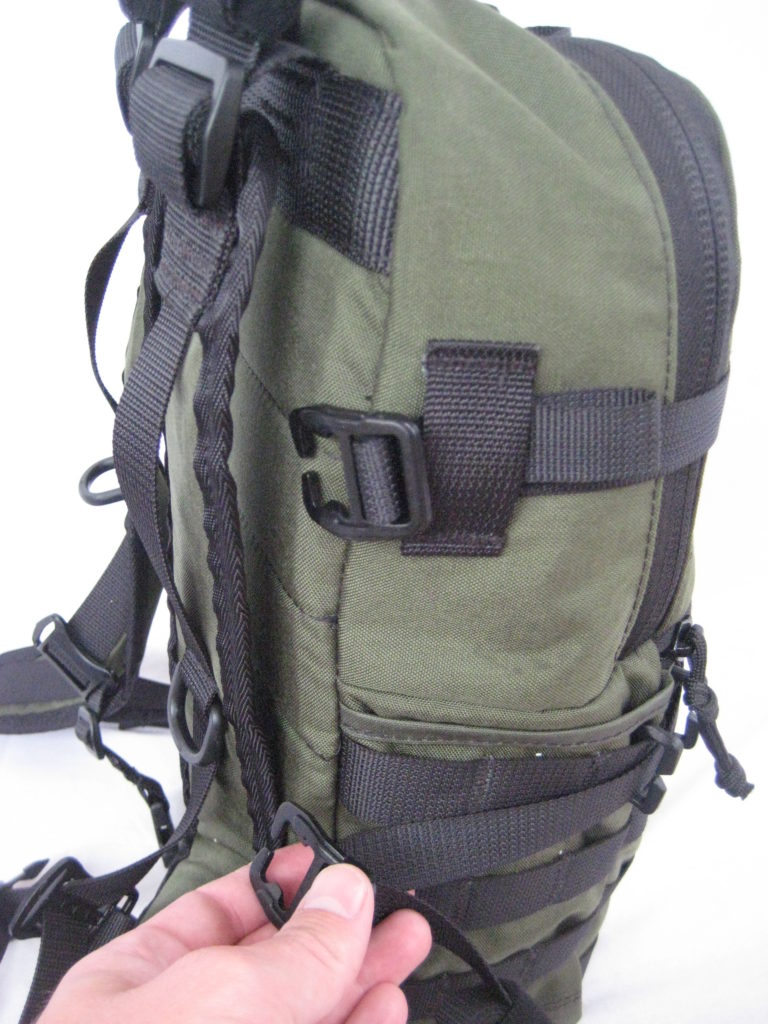 .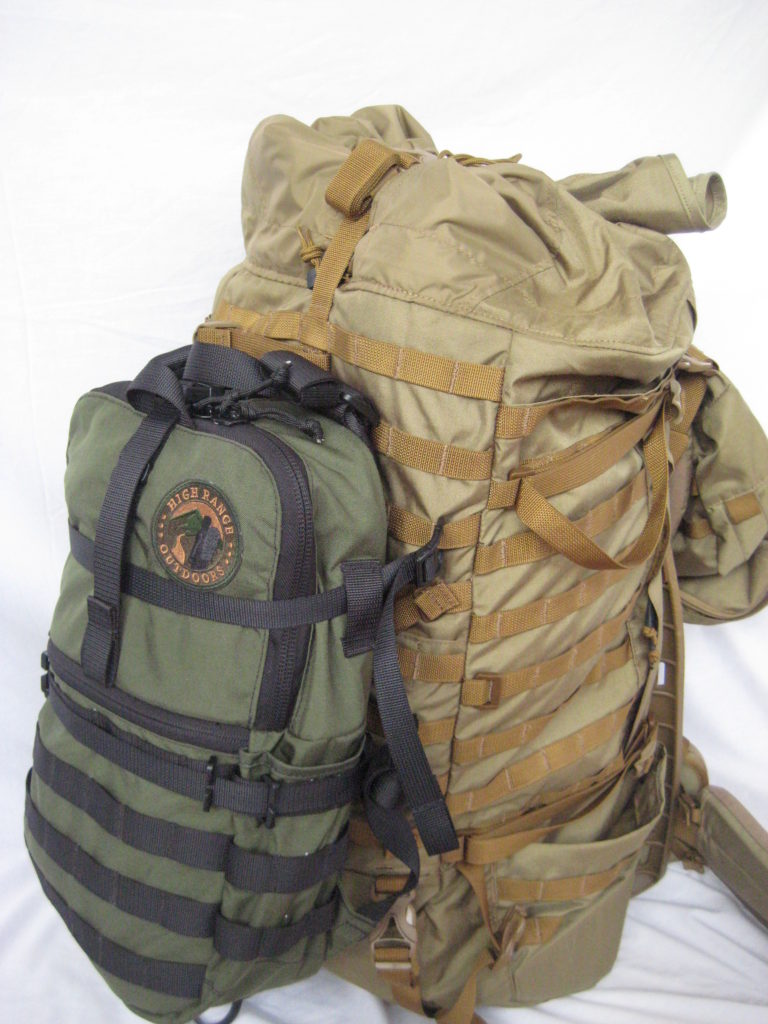 .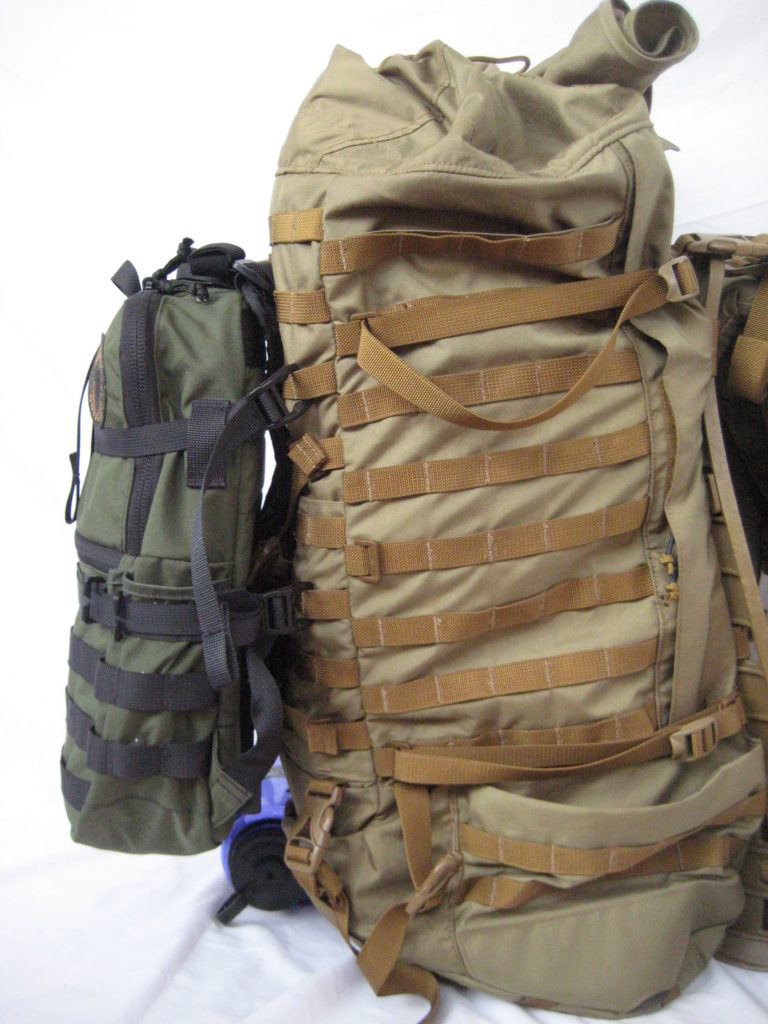 .
Inside the main compartment is a zip-secured pocket for small, sundry items and a hydration bladder pocket with hardware to secure the bladder.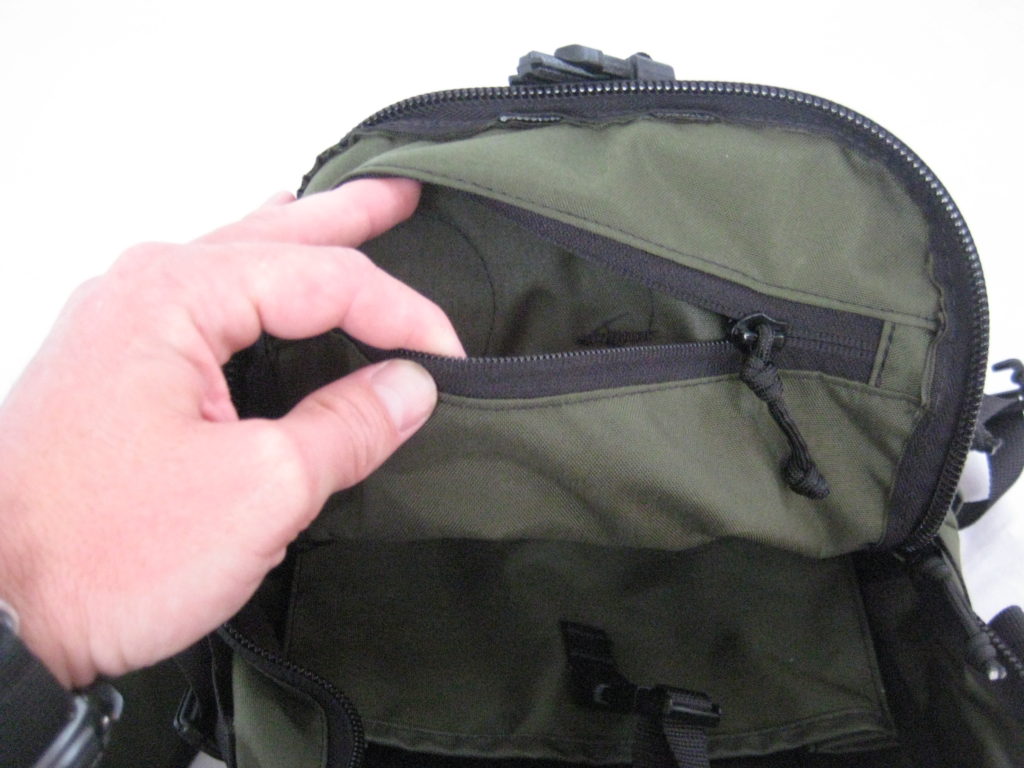 .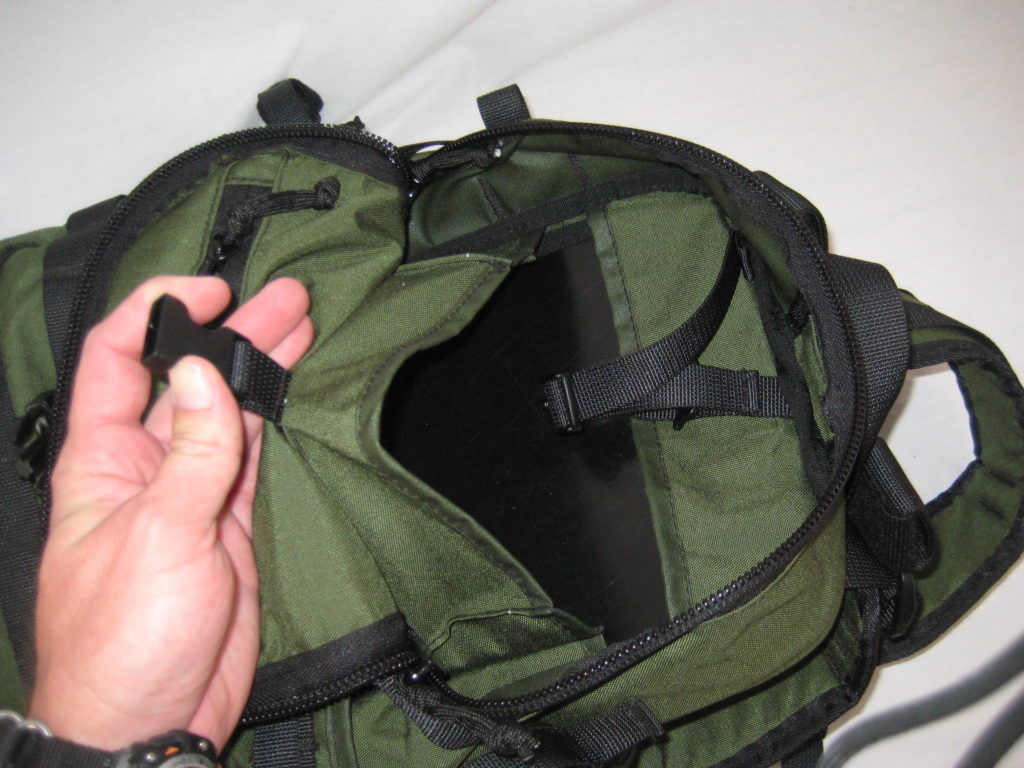 .
All zips on the Bolt12 have paracord pull tabs.
.
.
PERSONAL ASSESSMENT: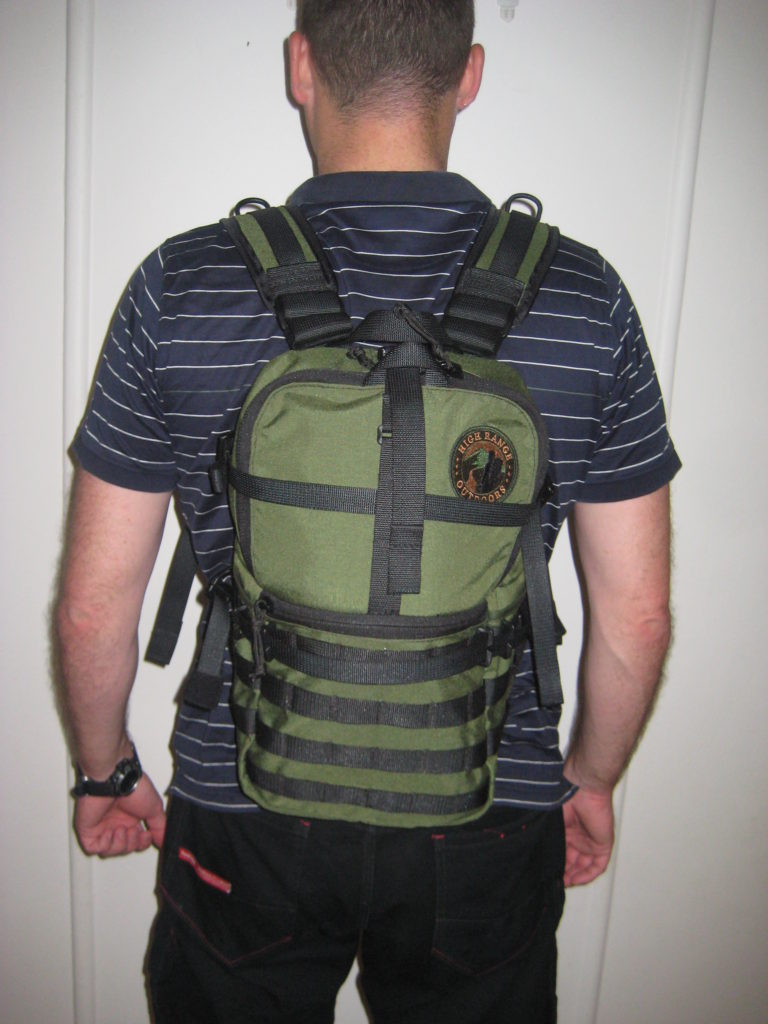 .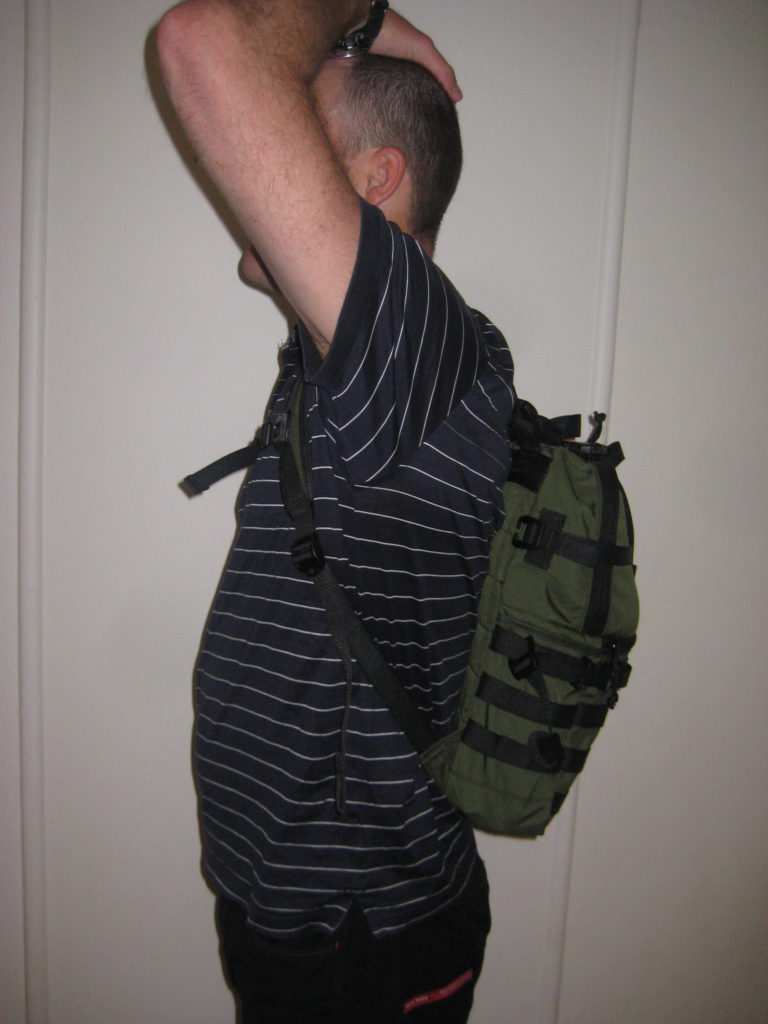 .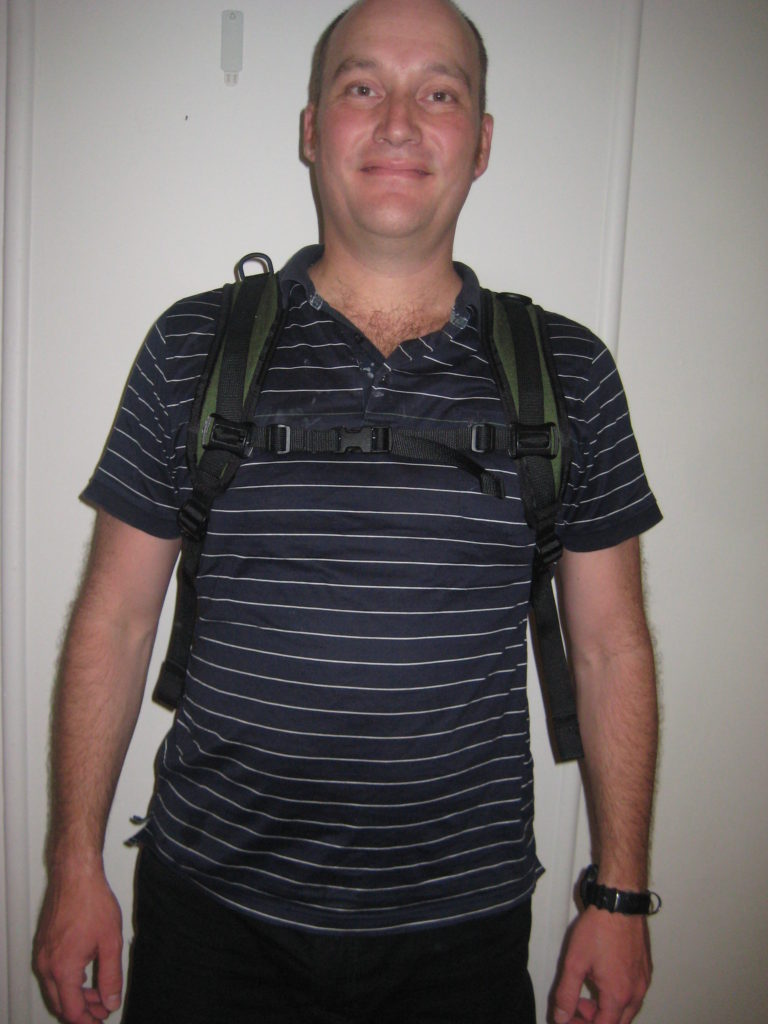 .
Appropriately named in Australian parlance ("do the bolt" – ie. run off), Benny's interpretation of the ubiquitous E&E (Escape and Evasion) sized bag, or a Go-bag is very well done.
Small enough to not be a hindrance whilst worn, or strapped to the outside of a larger pack, while large enough  to carry a suitable load for many occasions. I think it would have very nice utility for carrying manpack radios. It could even conceivably be used to carry such a radio in the Bolt 12, and then stick the whole package into the main compartment of the large patrol pack for rapid egress should the situation demand.
Ability to be strapped onto larger packs is a very nice feature.
Personal usage of the Bolt 12 has been my usual regime for packs at the moment.
As a go-bag on long distance road trips for work, carrying a small selection of essential survival items.
An admin bag in my duties as a Scout Leader.
A nappy-bag for an infant.
Training walks of approximately 20 kilometres total distance has also been conducted, with no real surprises for such a high quality item.
.
PROS –
High quality design and excellent construction for this very nice little pack.
The addition of the smaller zip pockets allows small sundry items to be more easily stowed and accessed.
.
.
CONS –
The only thing I can think of that the Bolt 12 is lacking is drainholes in the bottom for those wet environments where excess moisture needs to drain out of the pack. But this is a small, nit-picky concern.
.
.
SUMMARY:
An impressive pack that may be small in size and light in weight, but not in features.

Posted in Civilian, High Range Outdoors, Packs & Webbing, Short Trip, Specialist by 22F with no comments yet.