Alright then, we're up to Part 3 of my report from SHOT Show.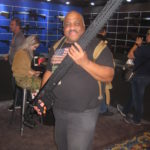 .
Last year, we mentioned a very talented young lady Sara Westman and her efforts (see HERE).
Well, Sara isn't the only talented one in her family. Her younger brother Tommy has had a huge year. He's a recently graduated gunsmith who has opened his own shop (gun sales and custom gunsmith work), gotten himself married and now co-hosted his own stand at SHOT with another company that he's formed a partnership with.
.
ULFHEDNAR/ WESTMAN PRECISION
A Norwegian based company that develops equipment, clothing and weapons parts for hunting, long range and sports shooting in harsh Artic conditions.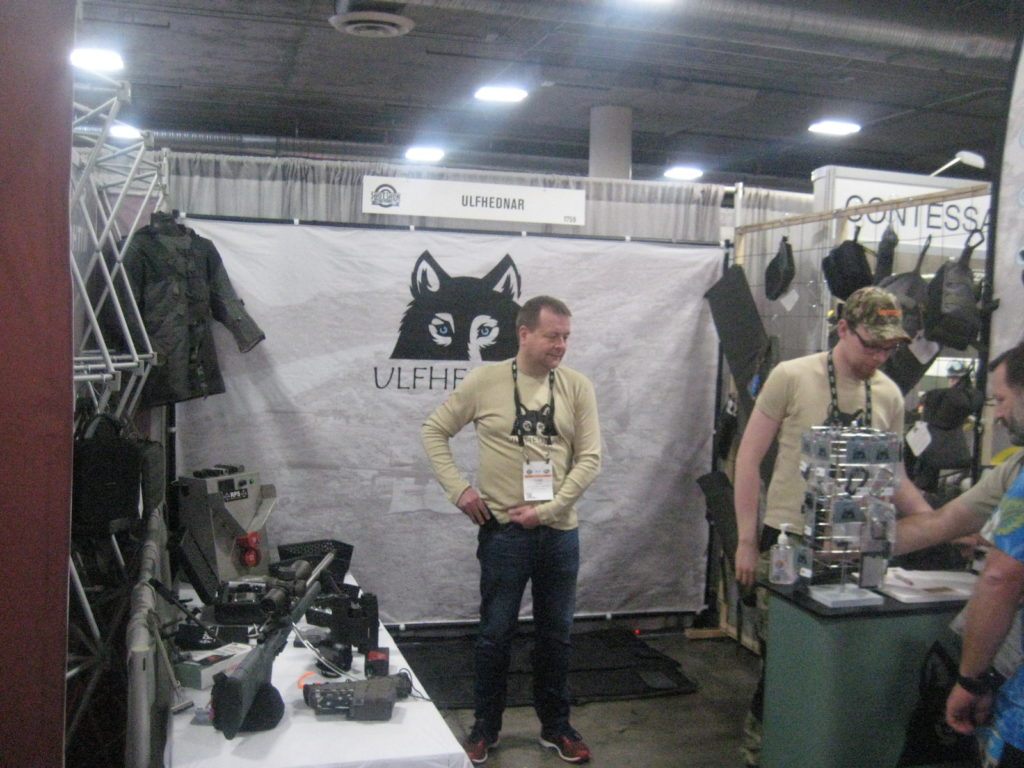 .
Westman Precision has only opened in the last twelve months in the Iron Mountain area of Michigan, Tommy is working hard to make a name for himself.
.
We at Packs and Beyond are looking forward to seeing how this partnership between companies and this young man in particular will develop. We're also looking forward to developing further relations with Westman Precision.
Check out both companies at:
http://westmanprecisionfirearms.com
EVIKE AIRSOFT
For many years, Airsoft (which is illegal here in Australia) has been the domain of spotty teeneagers playing guns in the woods. Nowadays, with the ever-increasing need for budget-conscious training for individuals and organizations, airsoft has found more utility. Now there are even airsoft shotguns which many people use for the likes of skeet or target shooting.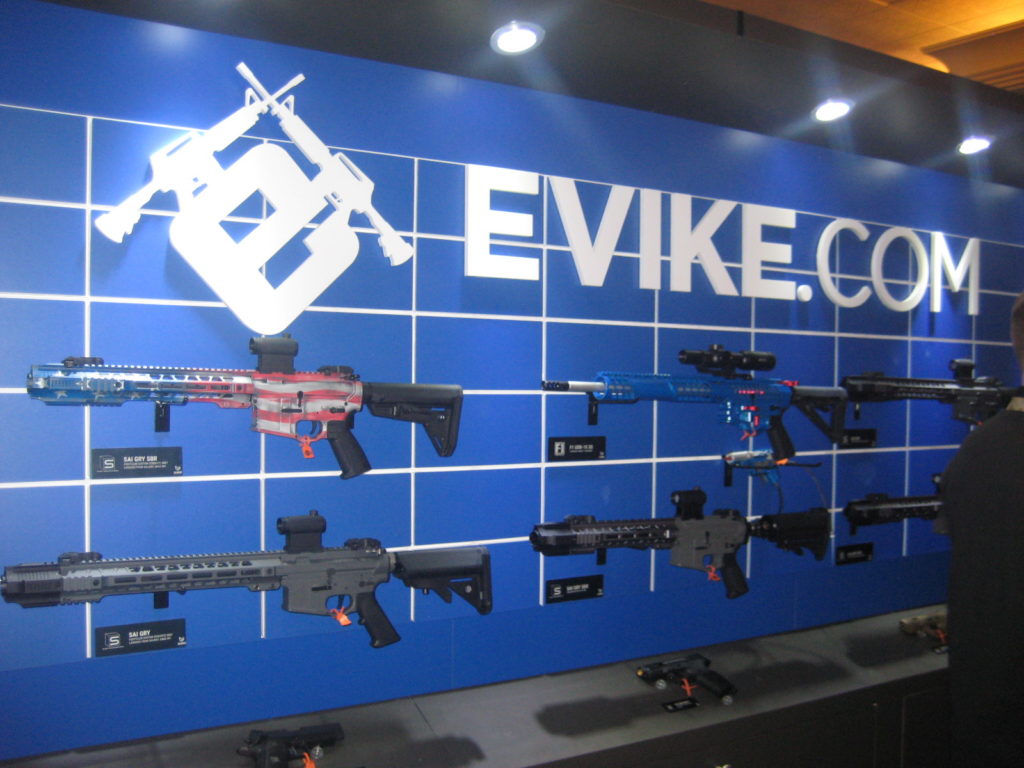 .
Since these airsoft weapons can be made to almost any form, and shoot very cheap 6mm BB's, there is a significant area for Force-on-Force training and handling drills. The beauty of Evike's range is that real firearm accessories such as furniture and optics mounts can be mounted to the airsoft platform.
For competition shooters, just being able to use a mirror of one's competition rig for dry-firing is a very cheap and easy way to train for competition. This sort of training can be used for fine-tuning the firer's position (such as standing, kneeling) and trigger control.
It was hard to distinguish this Remington 870 from the real thing.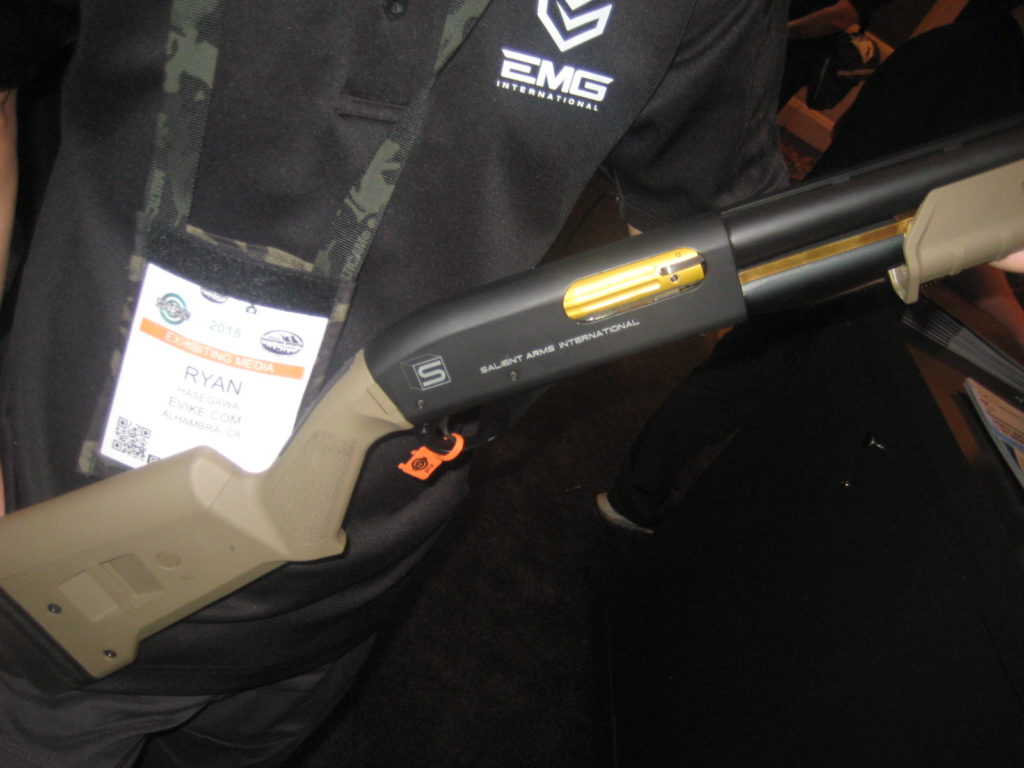 .
Evike also does some very cool science fiction conversions and less than serious pieces. In particular was the Mauser Broomhandle conversion to resemble Han Solo's DL-44 heavy blaster of Star Wars fame.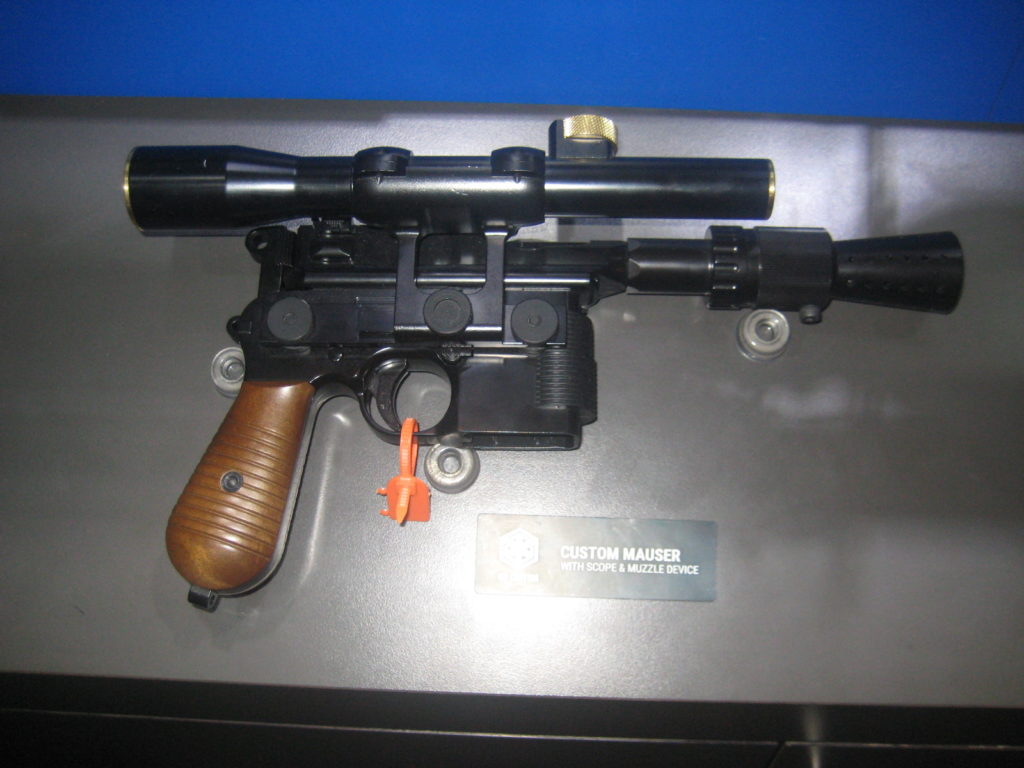 .
They also had a custom long barreled Kris Submachinegun that just looked the part for some futuristic science fiction thriller.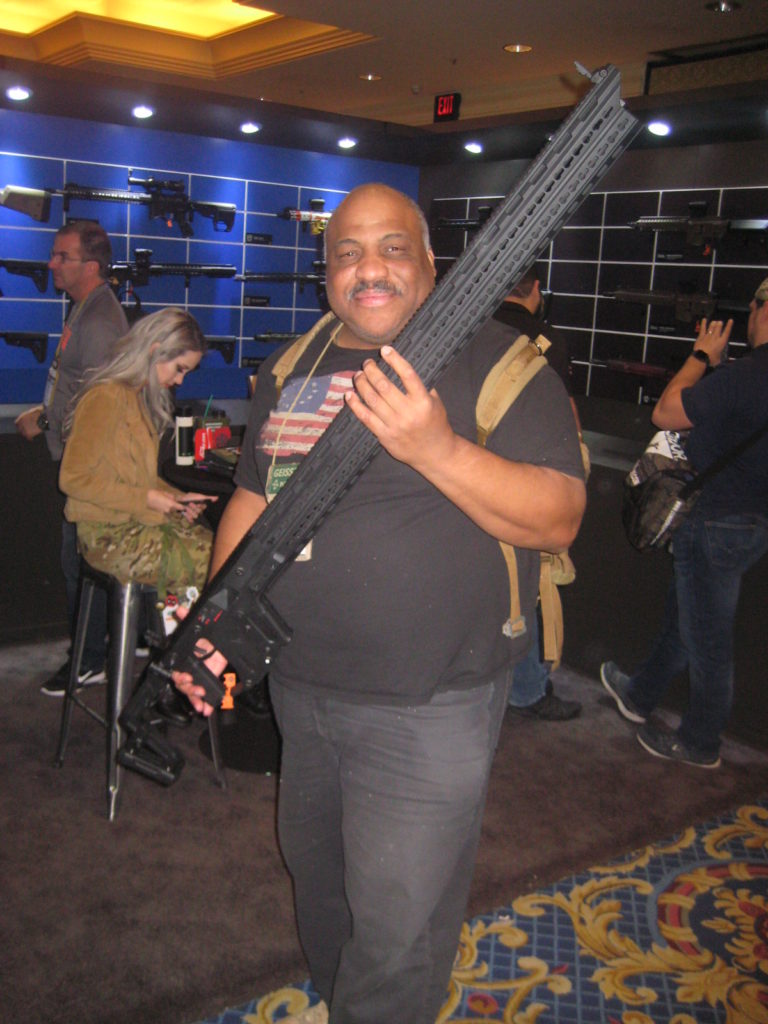 .
http://www.evike.com/
.
.
CELLPHONE PISTOL
A very unique firearm that was on display was the cellphone pistol. A double barreled derringer that folds up into the form factor of a smart phone.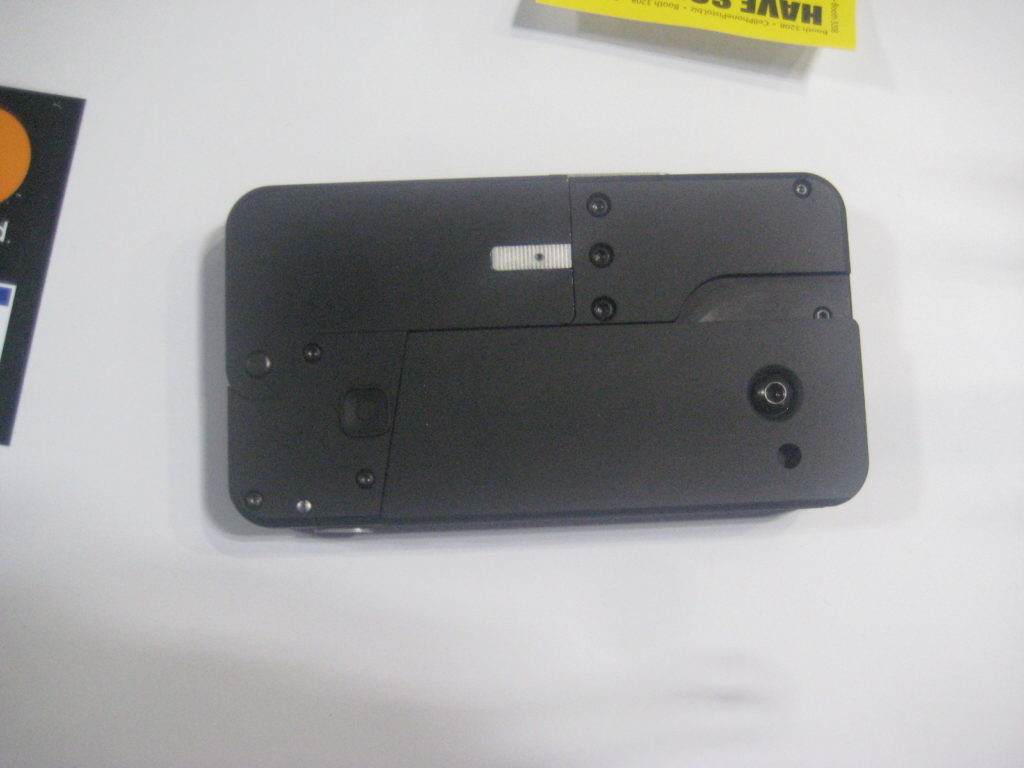 .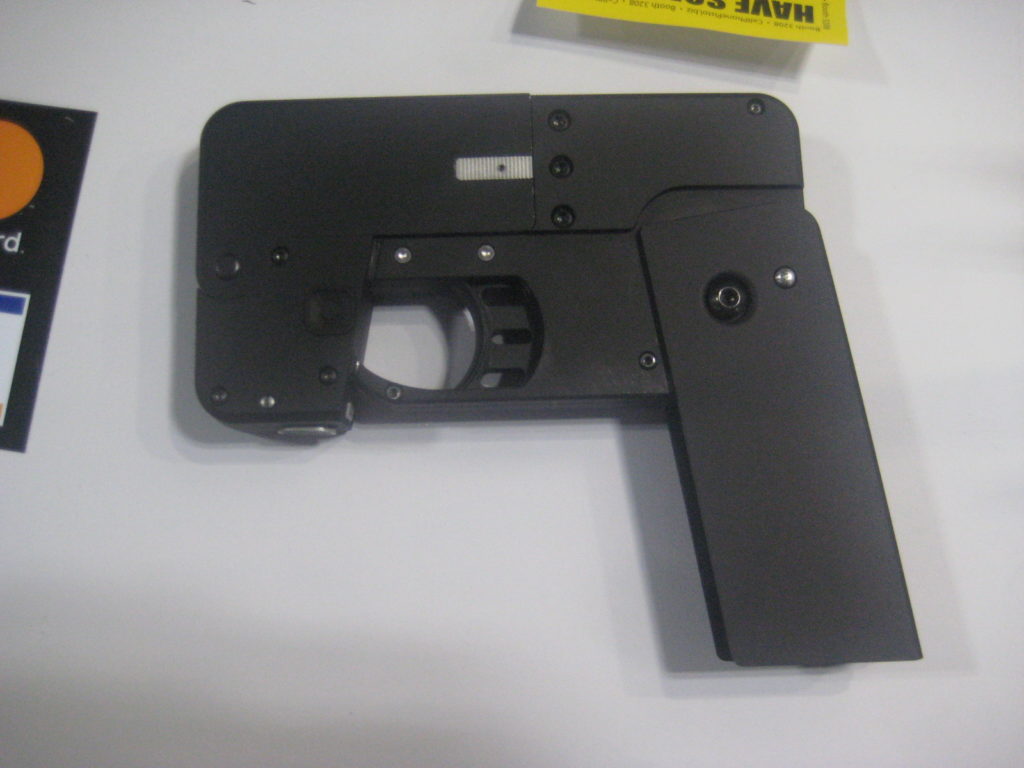 .
Chambered in .380, it seemed directed to a market segment that needs deep concealment in what's referred to as non-permissive environments.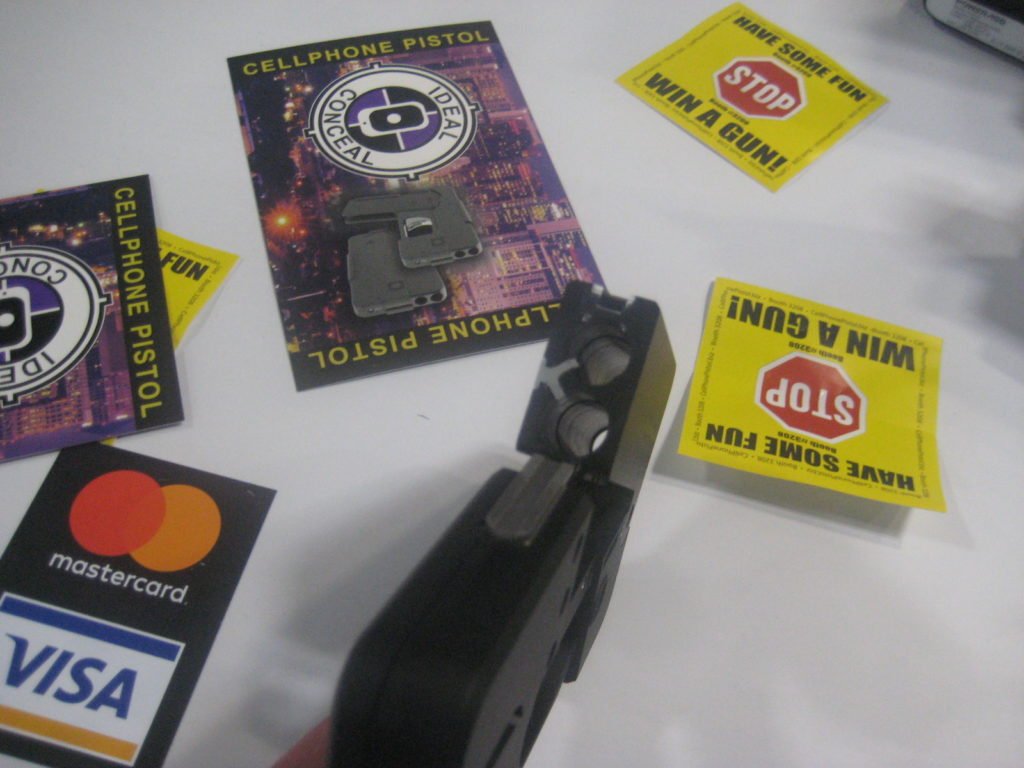 .
Like many designs that compromise some design points in favour of others, this one sacrifices ergonomics and magazine capacity for concealability.
https://www.idealconceal.com/
.
.
US ARMOR
I was fortunate in meeting the crew behind US Armor that they were friends of one of my travelling companions. The social aspect of SHOT Show is something I truly enjoy. Meeting sympathetic like-minded people who are so welcoming of sartorially challenged travellers with a foreign accent far from home. The sort of lovely people who think that Australia's convict history is overblown, or has been left in the dustbin of history. The sort of people who don't realise that we are likely to acquire or liberate anything that isn't nailed down.
Fortunately for the US Armor crew, we couldn't find an easy way of making off with their central display of a powerful dirt bike configured for rescue in active shooter scenarios in remote and urban environments.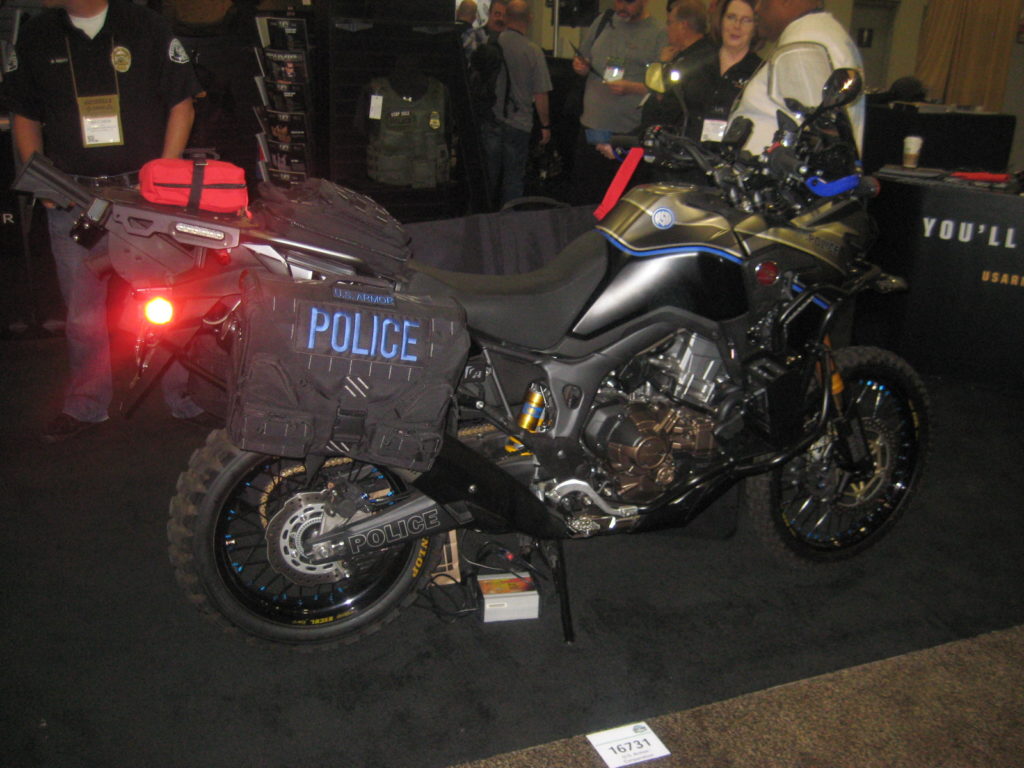 .
In one pannier was a fold-up ballistic blanket (rated to IIIA NIJ standards) to allow reinforcement of areas such as rooms or vehicles. It even allows evacuation of casualties.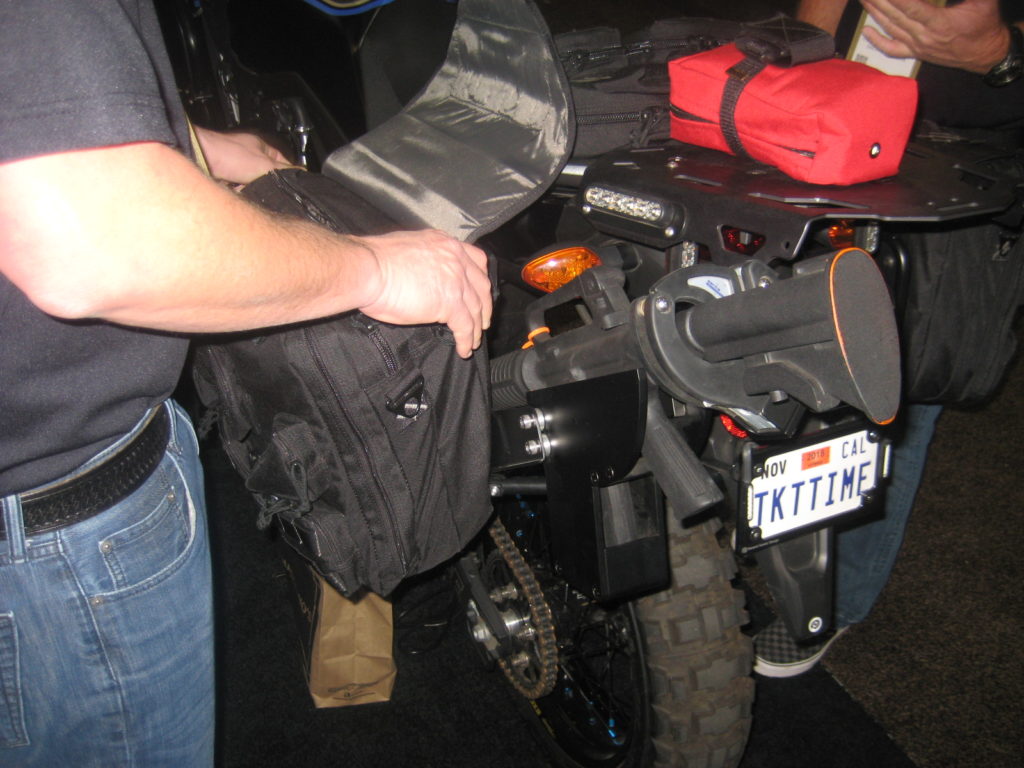 .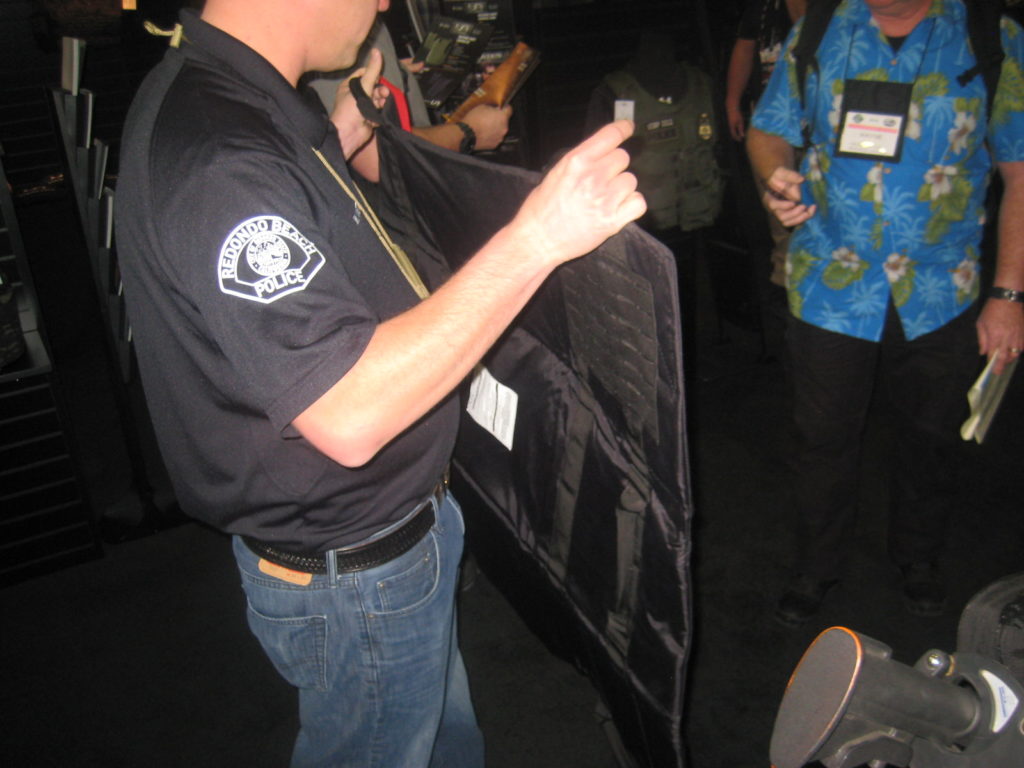 .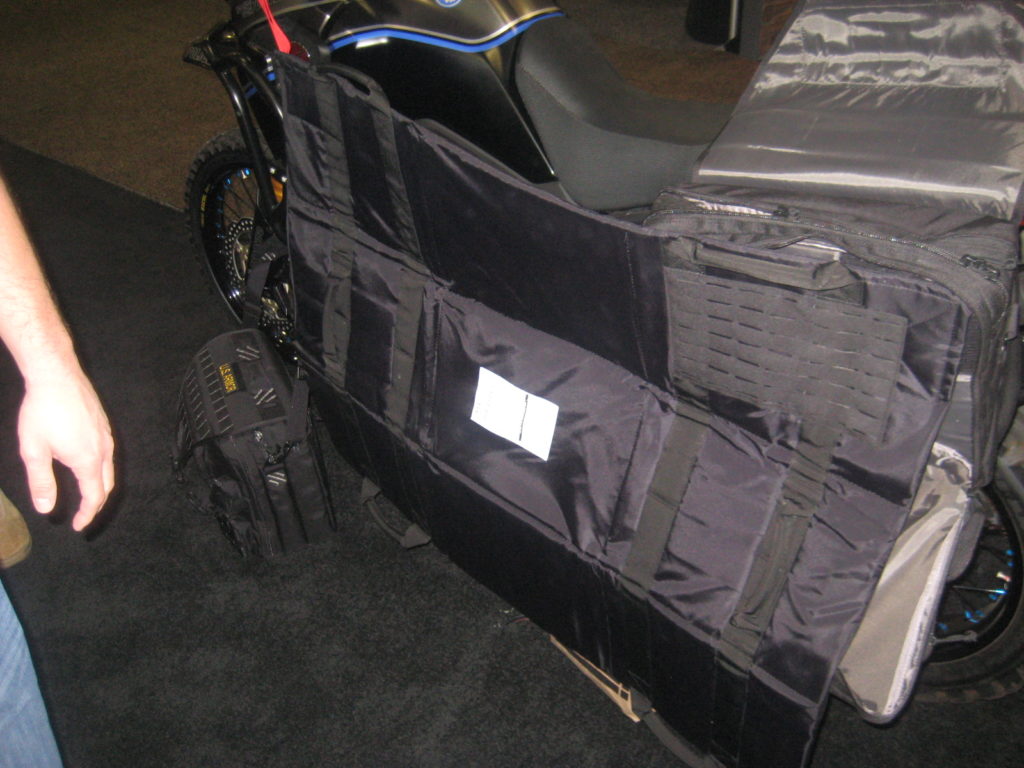 .
The other pannier had a fold-up ballistic shield that allows easily portable protection for entry teams into such scenarios as counter active shooter.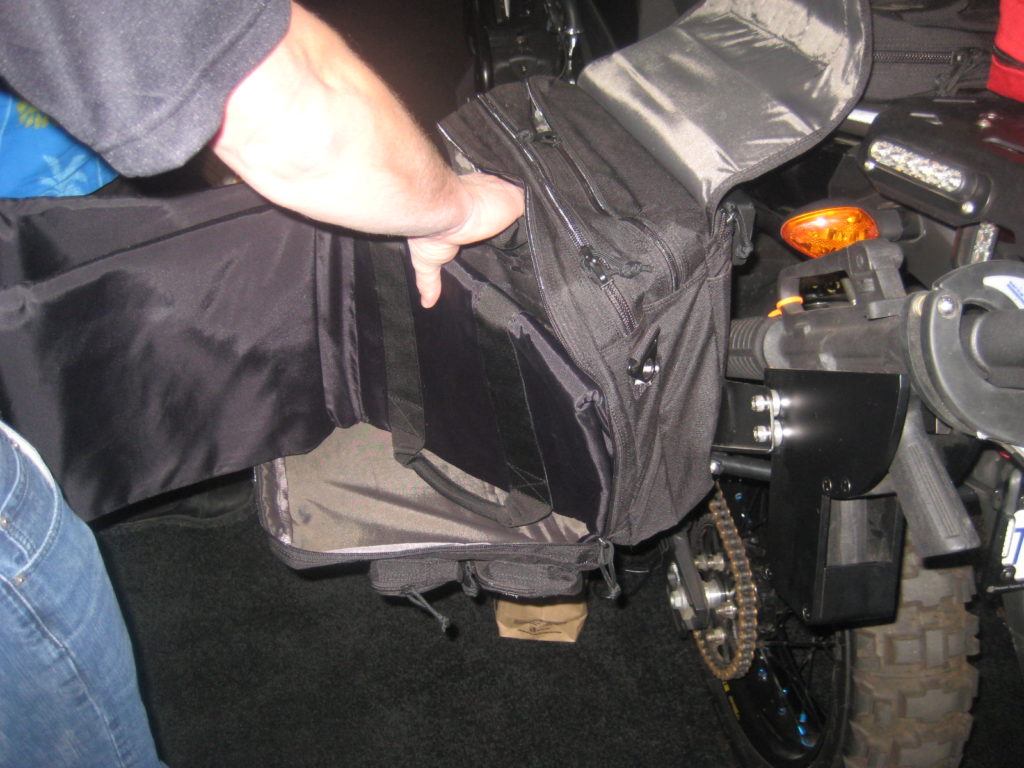 .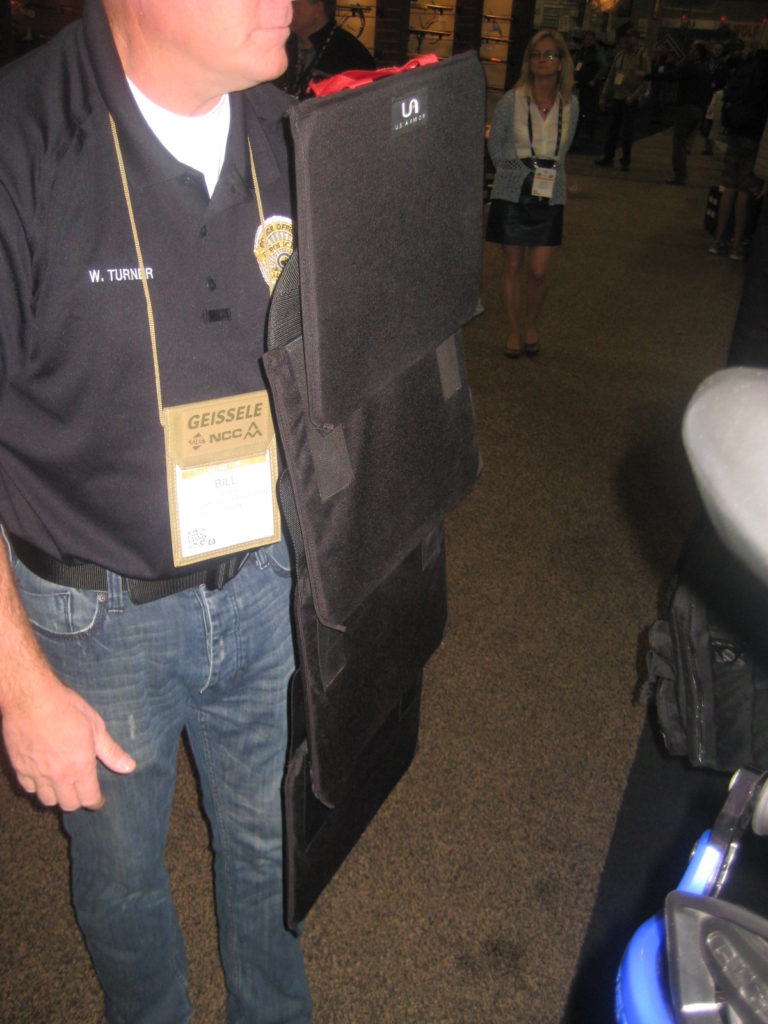 .
Let me know what you think.
Watch this space for the next installment.

Posted in Blog, Civilian, Military, Trip Log by 22F with no comments yet.