Part 2 of our Shot Show coverage is now ready.
Once more, we at Packs and Beyond would like to thank Crossfire Australia (crossfire.com.au) for their most generous support.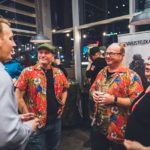 .
.
VARUSTELEKA
Remember those dusty, dank smelling old military disposal stores as a kid? The ones that actually had old military kit to sell, as opposed to the modern incarnation that sells cheap Chinese made rubbish?
Varusteleka is one of the last remaining such disposal stores. In addition, they have their own line of packs, load bearing equipment and clothing for serious outdoor wear.
.
These wacky Finns are good people, and we were fortunate to be invited to their publicity night held in a Mexican themed cantina where good food, cold beer and warm conversations were enjoyed.
Given that Packs and Beyond has participated in a Modcast with Varusteleka thanks to the Primary and Secondary Network (Primary and Secondary Network), it was great to put faces to names and make new friendships and build networks.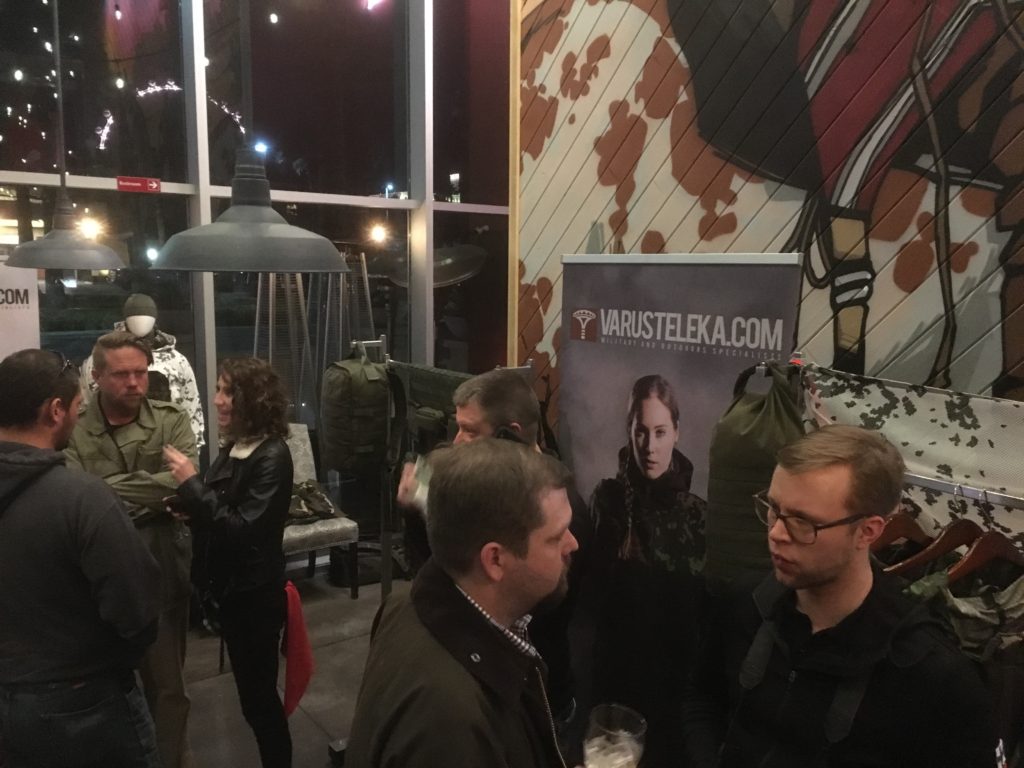 .
The Varusteleka crew could firmly understand the Crossfire/Packs and Beyond corporate uniform of Hawaiian shirts. As you can see from the pictures, they certainly stood out!

.
.
JASE WINNER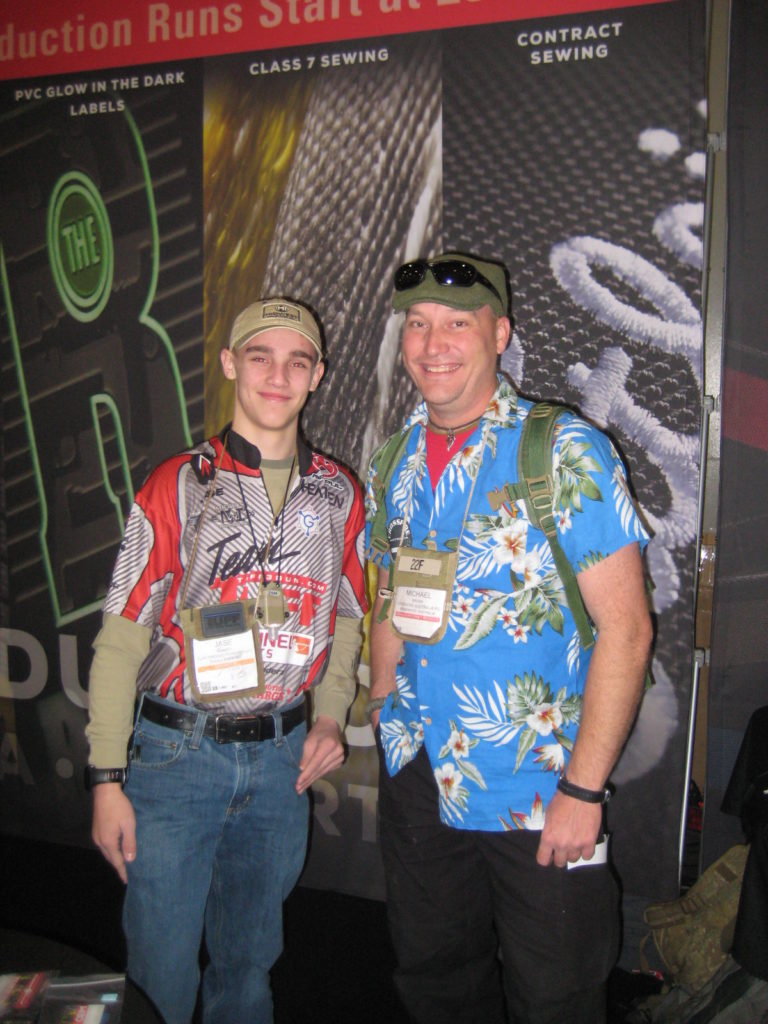 .
One of the best thing about SHOT Show for me nowadays isn't all the cool toys and expensive gear. It's about meeting truly lovely and outstanding people.
.
Jason Winner is one such person. At only 15 years of age, this young man is starting to make his mark on the 3-gun shooting scene. For those in the Australian market who don't realise, 3-gun shooting is one of the fastest growing shooting competitions in the US and Europe. It is composed of a set of courses of fire with three different weapons systems – rifle, pistol and shotgun – with different stages at short, medium and long range targets.
.
Young Jase is an impressive young bloke with his head screwed on. Thanks to the guidance of his parents (his old man is a dear friend from the firearms industry), he has shown some impressive results in shooting competition and gained some really good sponsorship for his sport. The main reason he attended SHOT Show was to meet his many sponsors and personally thank them for the support.
Down the track, we're going to run an interview with Jase and ask his insights as such a young shooter.
.
.
UNITY TACTICAL
We've discussed Unity before in our SHOT Show reports. There's a good reason for this: Unity consistantly delivers the goods in serious R&D for great products.
Their Hot Button really drew my eye this year.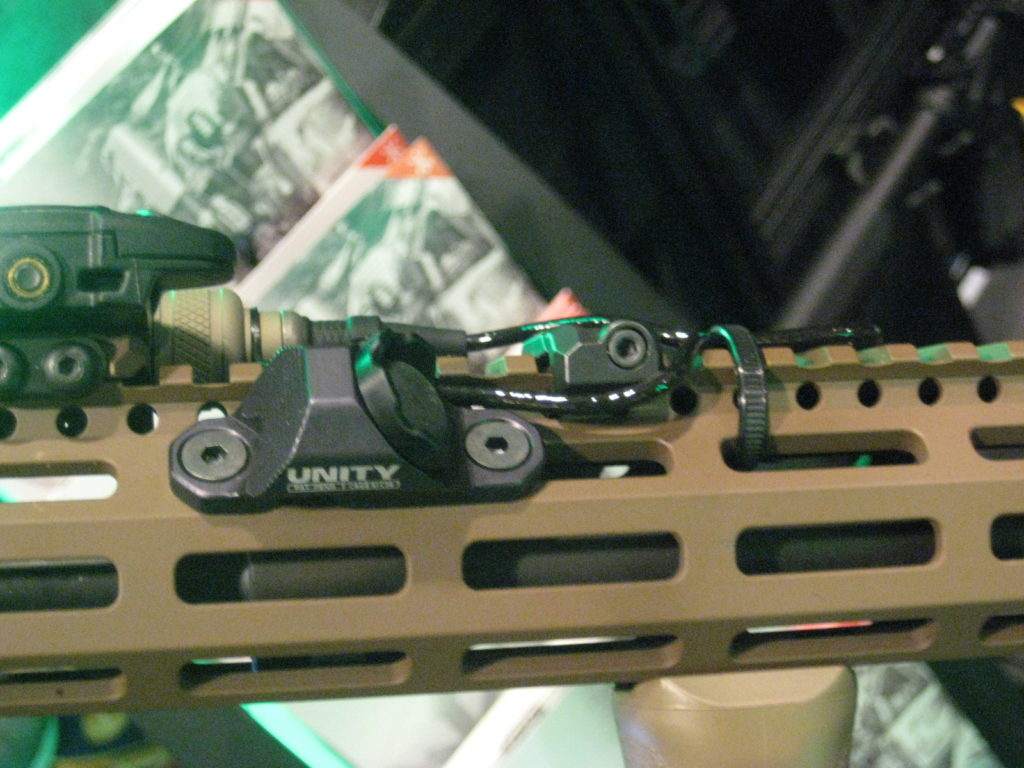 .
A remote switch for weapon mounted lights, the Hot Button addresses many deficiencies of current light switches. Current OEM switches for many weapon lights are what's referred to as "tape switches", where a flat, rubber covered switch can be mounted on the forward rail of the weapon to suit the location of the thumb on the support hand. The only problem with current tape switches is that they're somewhat fragile under hard use, sensitive to UV radiation due to their rubber construction and prone to white light negligent discharge from bumps and knocks.
The Hot Button addresses these deficiencies by having an aluminium body, and angling the button to be more accessible for intentional use, whilst also reducing the chances of accidental use. I'm seriously thinking of acquiring one to try out, I like it that much.
.
Alright then, that concludes Part 2 of the SHOT Show report. Stay tuned for the next one!

Posted in Uncategorized by 22F with no comments yet.