A challenge was set awhile back by someone who didn't believe me when I said I have "a few packs".
This is after doing a decent cull of the herd last year too.
So what do we have here?
.
*Ahem*
21x packs of various types/sizes
1x satchel (HRO)
3x sets of chest webbing (I know there's another set of belt webbing somewhere in the shed)
2x plate carriers
.
Can anyone pick what I've got in the line-up?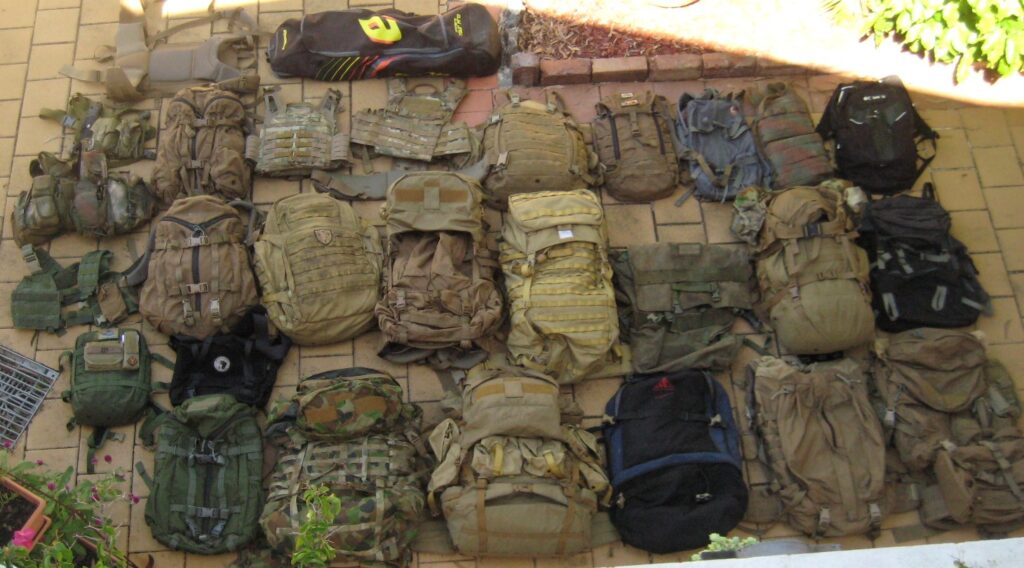 Posted in Blog, Gear by 22F with 3 comments.