LandForces Conference was on again this year.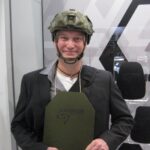 It's billed as a forum for decision-makers throughout the region to enable networking opportunities between manufacturers, senior management (both civil and military), and equipment/service suppliers. This means there's some really big international conglomerates as well as small business.

Posted in Military, Trip Log by 22F with no comments yet.