Our last announcement last year just before Christmas (seen HERE) was pretty big for us.
Progress for our M-Lok compatible forearm for the Marlin 336 lever action rifle is continuing full steam ahead.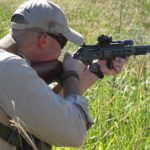 .

Posted in Civilian, Weapons usage and accessories and tagged Cowboy assault rifle, Lever action, M-Lok, Magpul, Marlin 336, Scout rifle, Tactical lever action, Tactical marlin by 22F with no comments yet.