My old mate Jason has finally joined the rest of us knuckle-draggers and has both:
Started his own business in accurising scale models of military vehicles
Started working on a website on this new-fangled interwebs to reach his client base.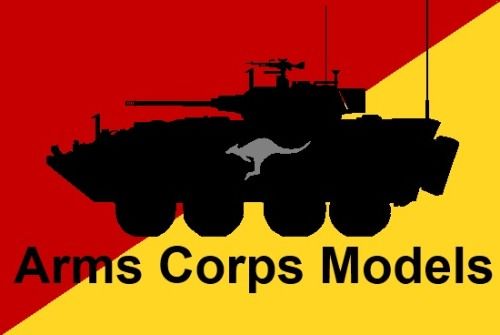 I served with Jason many years ago at 2/14th Light Horse (QMI). He has the amazing superpower of "coordination" that makes me look like a mountain goat moving over rough terrain or a Russian ballerina in gracefulness.
His superpower means he finds tree stumps and sharp edges in any AFV he happens to drive or climb onto. Sometimes, he was even good enough to give a bunch of grunts a smooth ride cross country.
Like any good tread-head (sorry, armoured vehicle crewman), Jase lives, breathes, eats, and dreams of armoured fighting vehicles and their employment.
Now that he's out of the service, he offers his services in 1/35th scale conversion kits for Australian armour. He's been working on brain embolisms by custom moulding resin parts to make existing kits far more accurate according to our favourite users, the Royal Australian Armoured Corps.
So if you're into modelling armour kits with an Aussie flavour, give Jason a buzz or email.
His website is: http://www.armscorpsmodels.com.au/index.html
Yes, I'll have to buy him a beer next time I see him for casting such aspersions about his coordination too.

Posted in Blog by 22F with no comments yet.