Inspiration came to me on a lazy Sunday afternoon for a new project:
Replacing the handle on my tomahawk.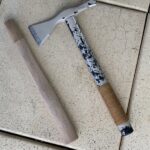 .
The current handle is polymer synthetic, and it's way to flexible to be useful.
.
I'm thinking of Tru-oil, because it's what I have on hand and I like how it turned out on the buttstock of my Mistress.
Will finish it off with either a leather or hootchie cord handle wrap, yet to be decided.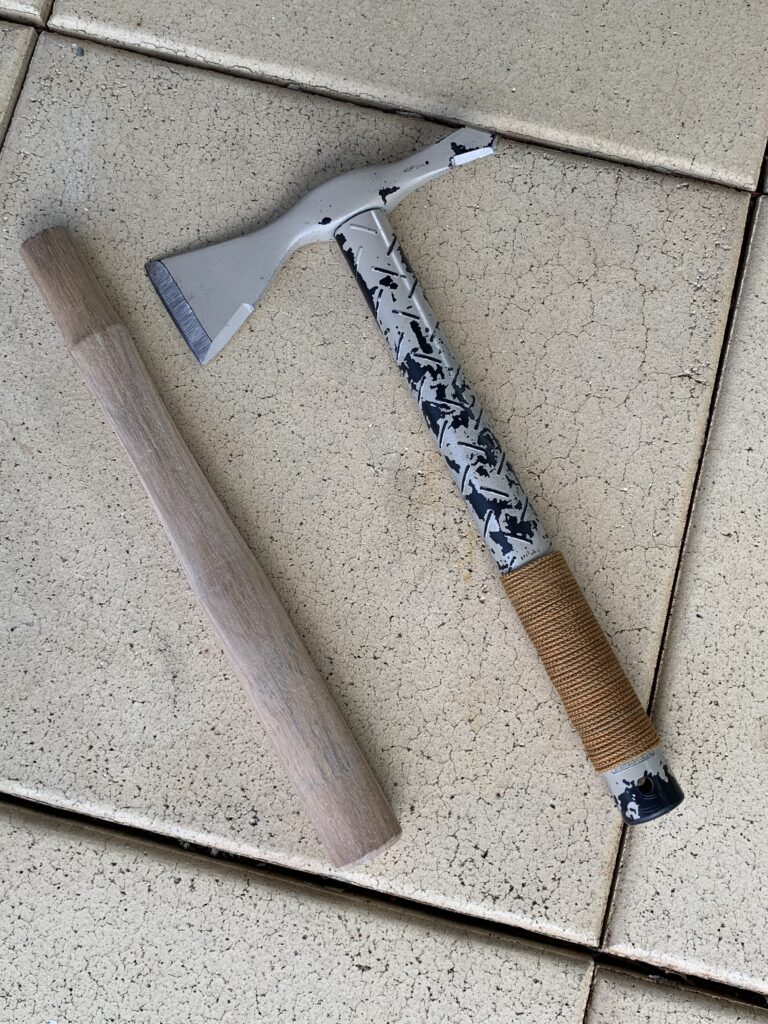 .
Our favourite hardware store – Bunnings – was selected to source a new handle from. Mainly because they offer a sausage sizzle on the weekend.
.
A little bit of sanding of the replacement hammer handle to smooth things out and then the application of Tru-oil commenced.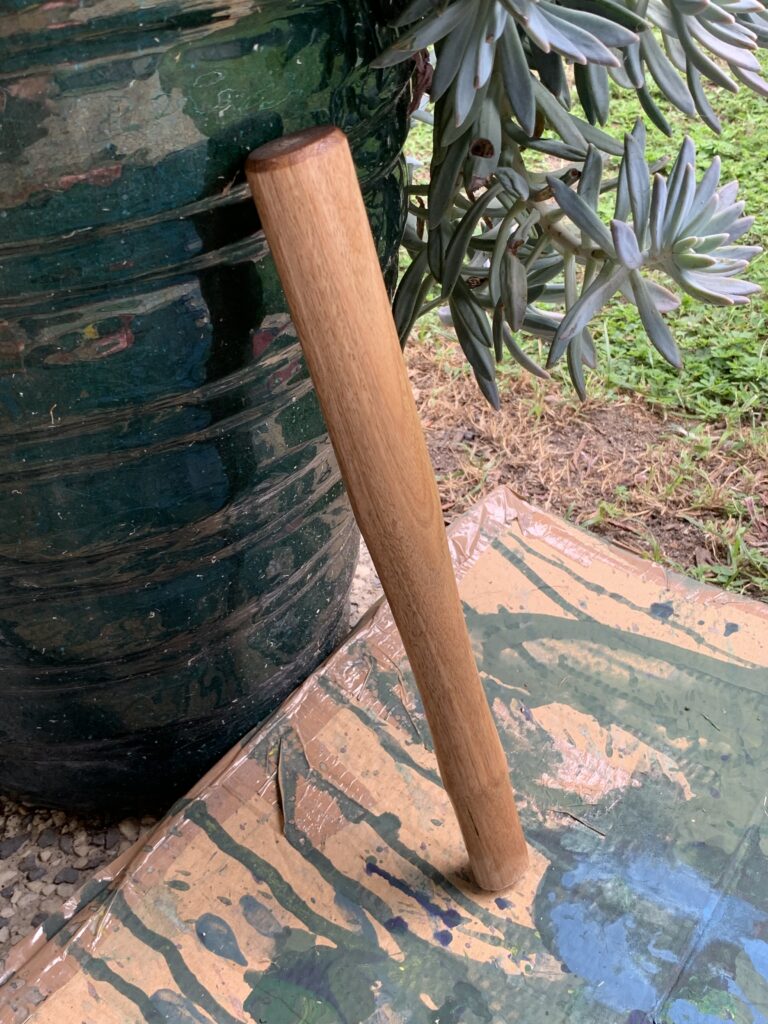 .
Once I was happy with the finish, fitting to the 'hawk head commenced.
A little bit at a time…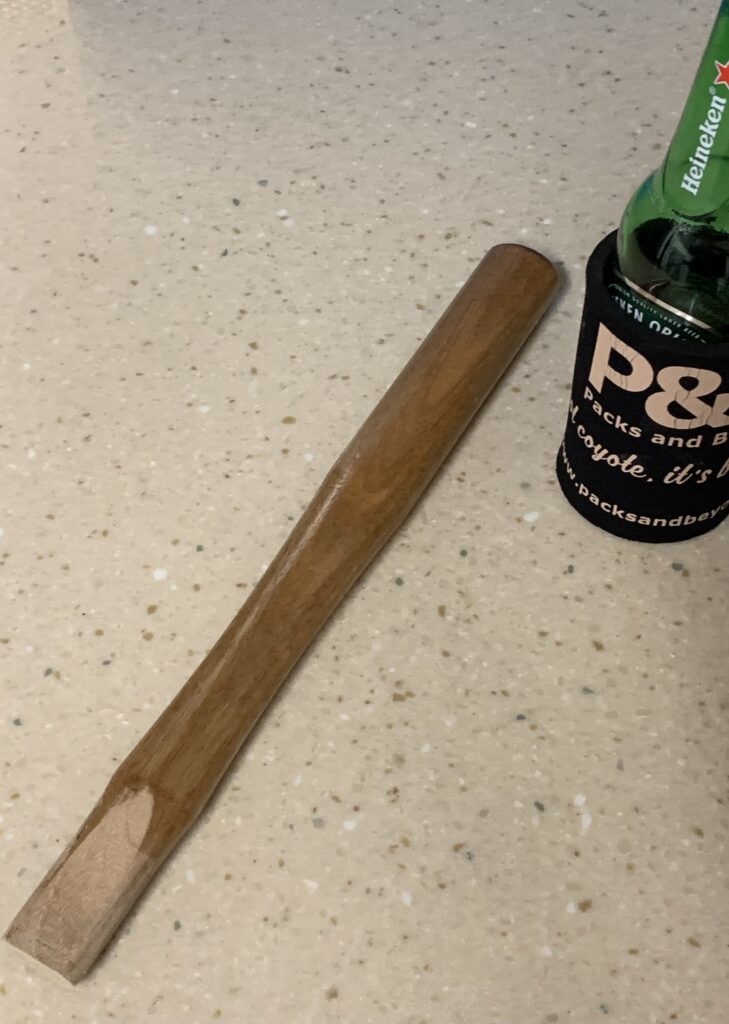 .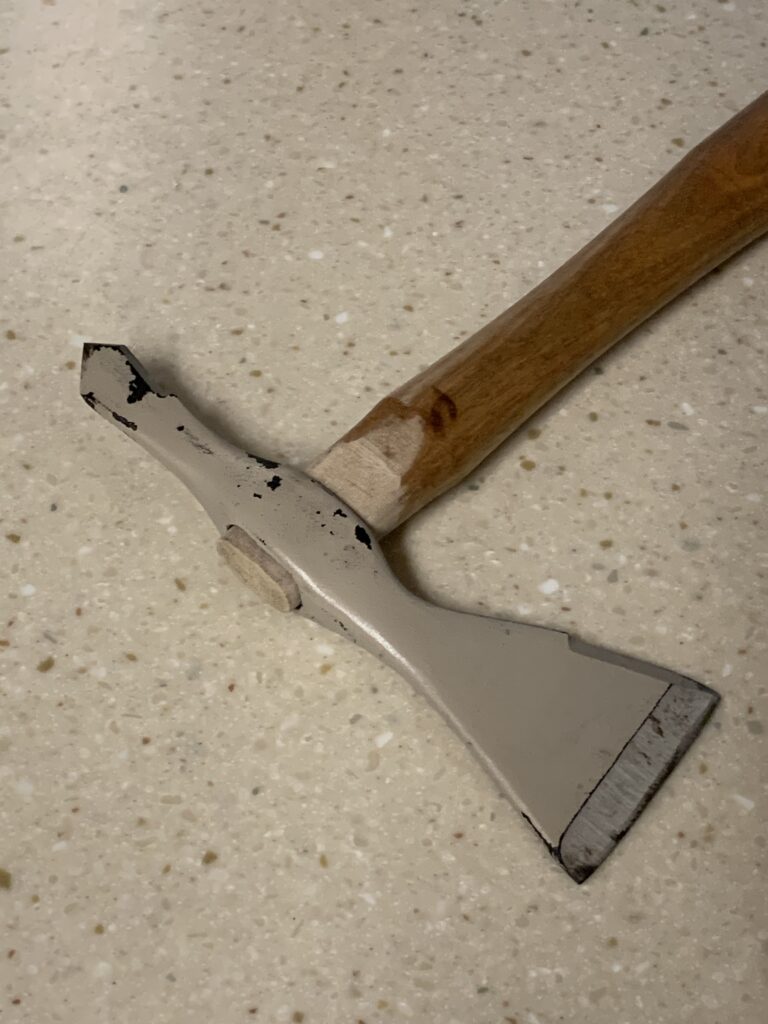 .
Finally, I was happy with the fit of the handle to the tomahawk head, and hammered in some wedges to lock it all in and applied more Tru-oil to the exposed timber.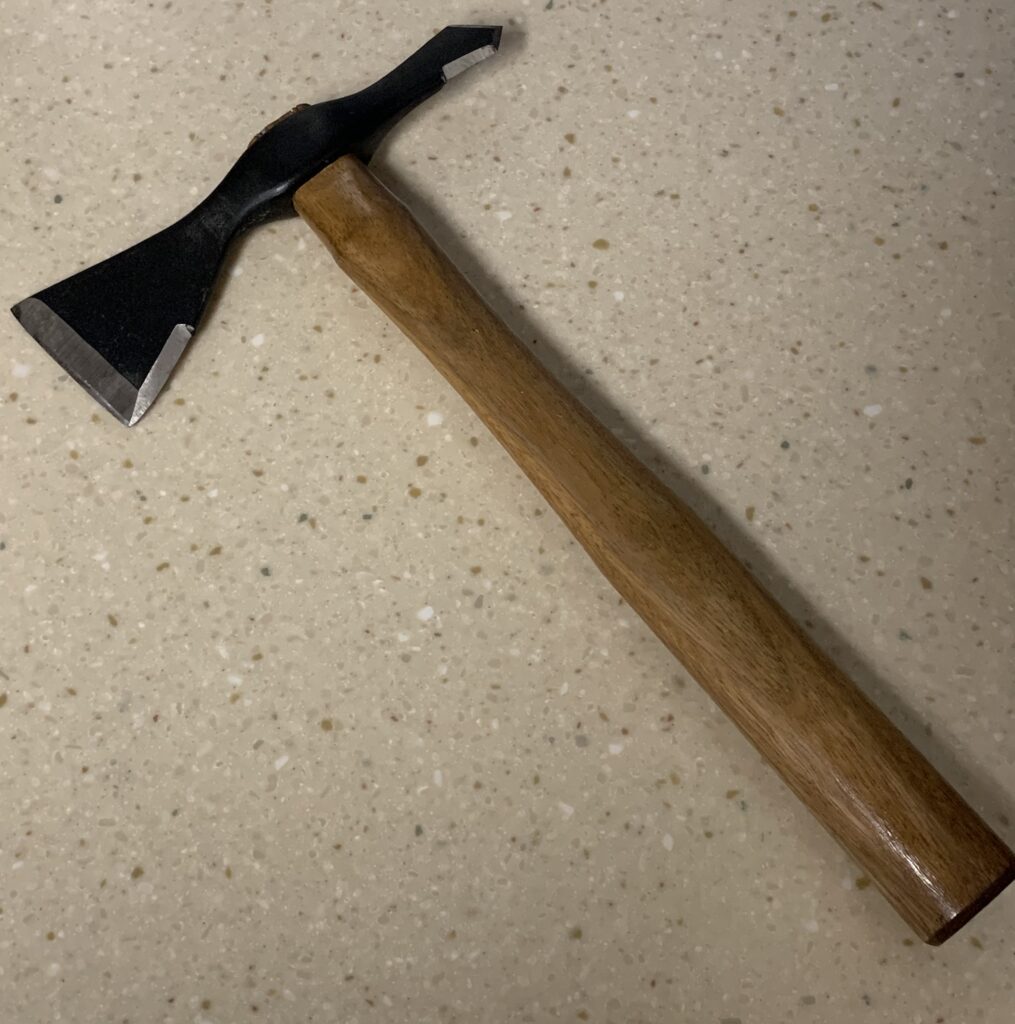 .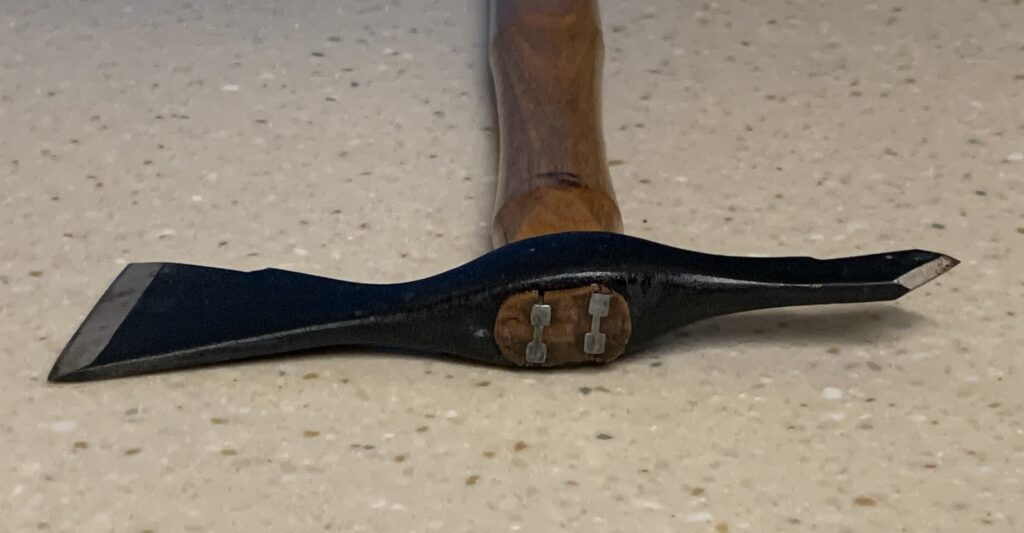 .
Looks good, and feels much better in the hand.
Time to do some test chopping around the backyard to see how performance improves.

Posted in Blog, Gear, Weapons usage and accessories by 22F with no comments yet.