PRODUCT:    Low Profile Medical Insert
MANUFACTURER:     ATS
DESCRIPTION:
A pouch accessory that is designed to fit into any small'ish pouch, such as Utility pouches and ammunition pouches. It allows trauma kit immediately necessary for treatment of such things gunshot wounds and other major trauma's.
LINK:
http://www.atstacticalgear.com/cgi/commerce.cgi?preadd=action&key=ST-11313
LAYOUT:
The insert is a three part hinged "booklet" with elastic loops to secure medical supplies that is secured via a Velcro fastener and also has a red nylon handle that allows both quick, easy identification of contents and easy extraction of the trauma kit from the pouch it's stored in.
The nature of the design allows trauma supplies to be brought out of the storage pouch and laid out next to the casualty for easy access. A Velcro pile section is sewn into the hinge section. Size is approximately 17cm x 8cm x 8cm empty.
Fully loaded, it will occupy approximately the same volume as a 1L Nalgene bottle. The packed volume can be adjusted to suit the carrying pouch. Although designed to fit a 3 magazine ammunition pouch/utility pouch/1L Nalgene type volume, reducing the amount of trauma kit can ensure it will fit into smaller pouched like a 2 magazine pouch.
From what I understand, this insert is designed as a supplement or alternative to the dedicated IFAK pouch reviewed in other areas. It may be that one is restricted from several factors in using a dedicated IFAK pouch. Several factors that I can think of right off the top of my head may be:
– Idiotic policies, such as no non-issue kit to be used, or X pouch must be placed in Y location on the rig. Negating the effectiveness and purpose of modular load bearing equipment.
– Budgetary constraints. The insert is considerably cheaper than a pouch.
– Equipment restraints. This applies to people (like myself) who don't use modular LBE, yet still want to carry certain items easily and efficiently.
PERSONAL ASSESSMENT:
I have (thankfully) not had a need to use this equipment for real. I currently carry two in my rig though. One is for the actual design purpose of carrying immediate trauma response (after slapping a shell dressing on). The other is used to carry my brew kit/emergency rations. For both purposes, the ATS insert has proven a bloody decent idea for organising gear within pouches.
Photo's for your perusal:
Top view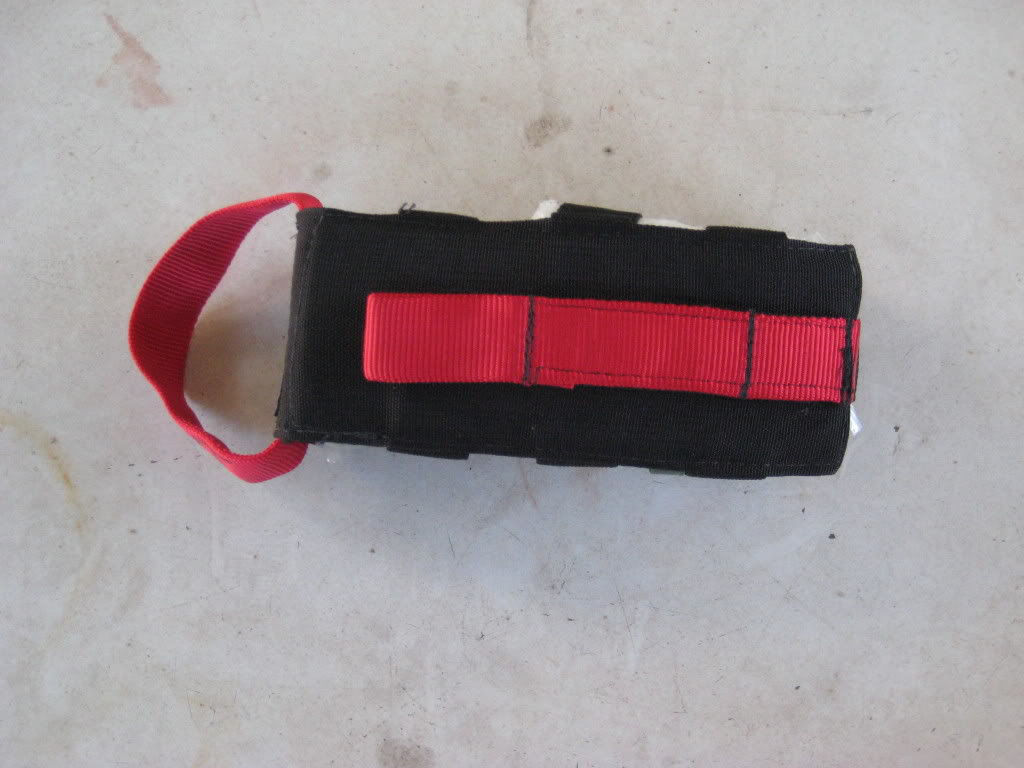 Opened out
Side view
In a utility pouch, compared to a Nalgene bottle
Pouches open
In a 3 mag ammunition pouch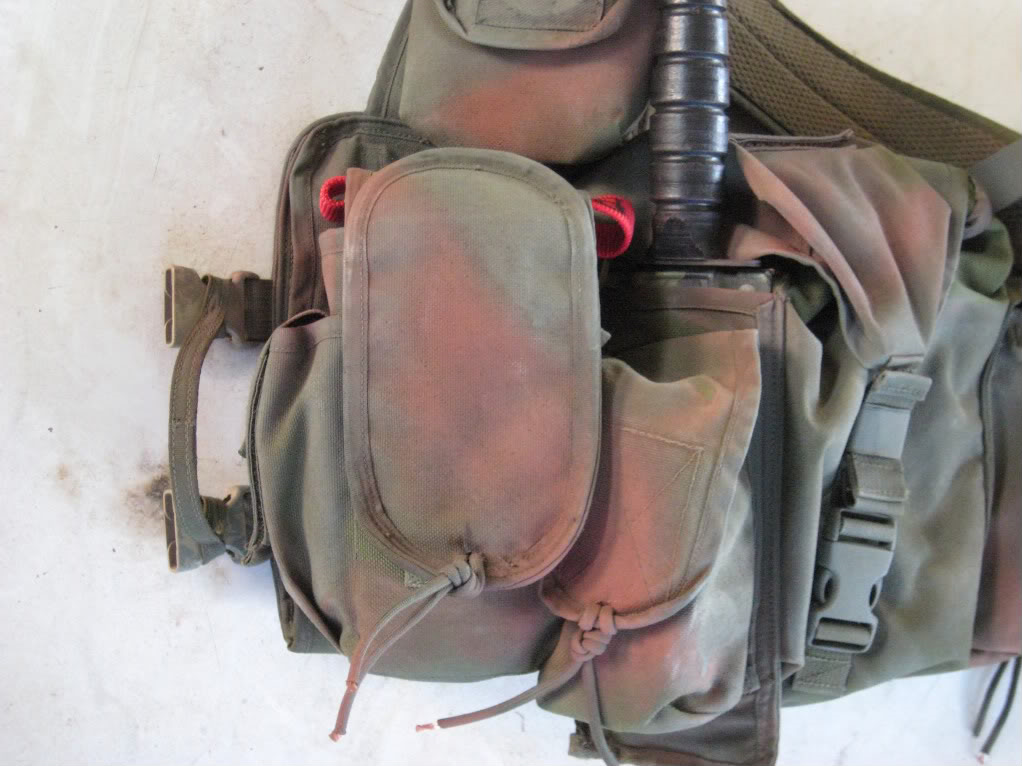 Pouch lid opened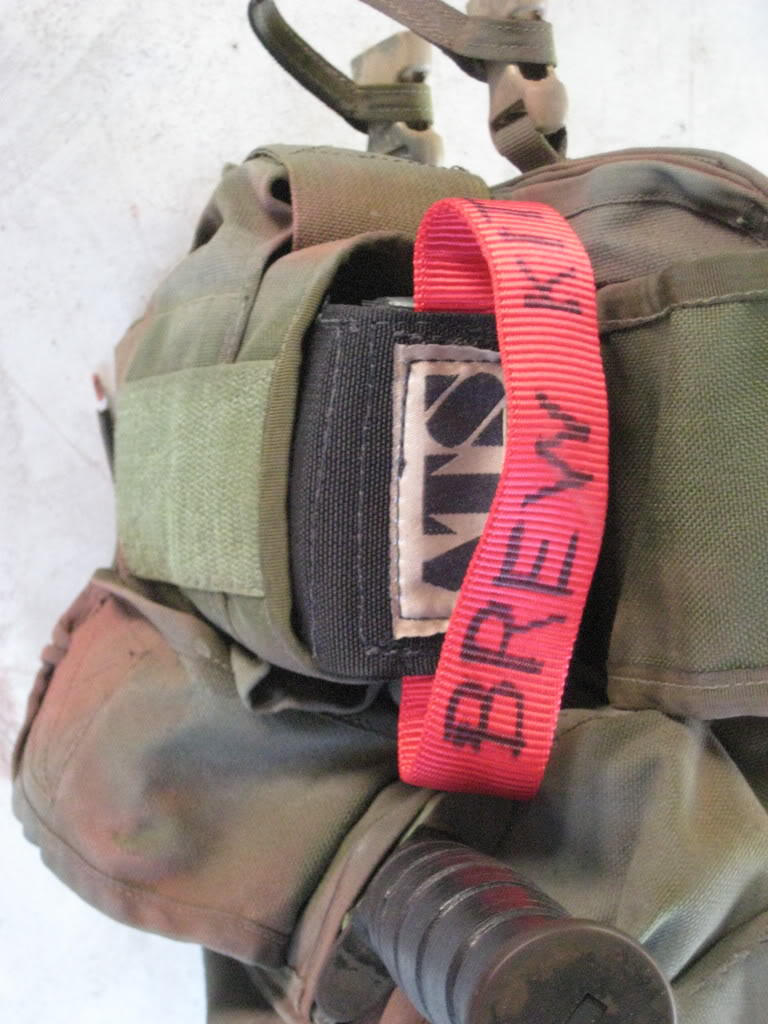 Comparing size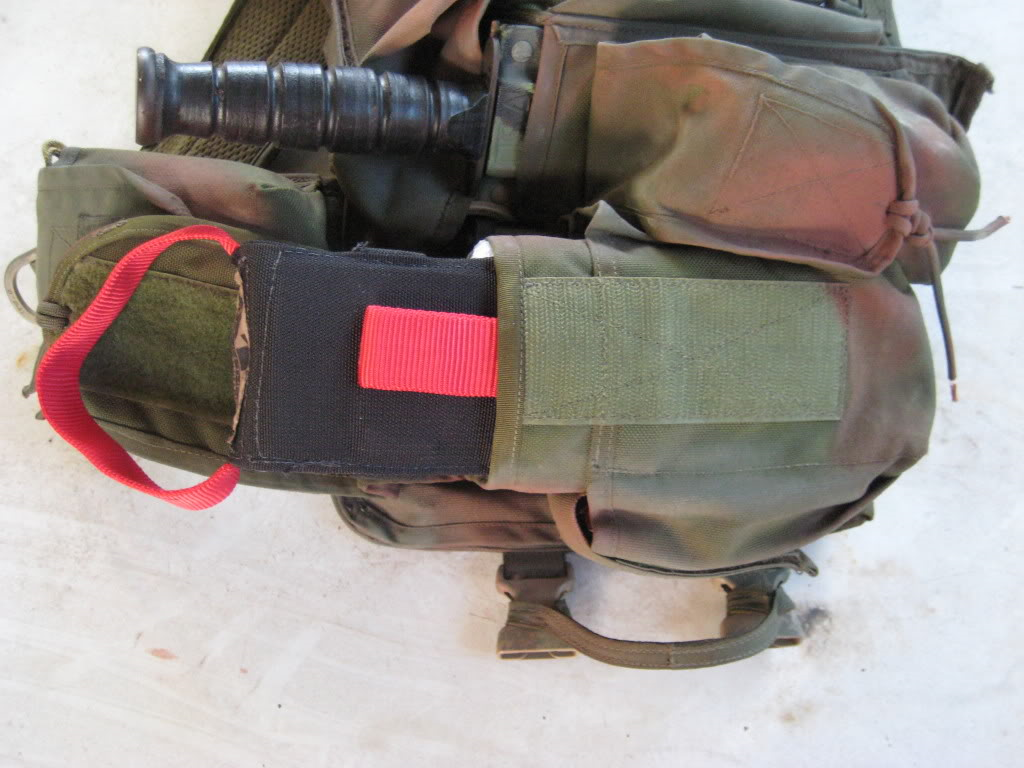 SUMMARY:
A great piece of gear to increase organisation and flexibility of one's personal equipment.

Posted in Civilian, Military, Miscellaneous Equipment by 22F with no comments yet.