Something of a first for the Australian market, the Shot Show hosted by the Sporting Shooters Association of Australia (SSAA) was envisaged as an outreach to the buying public of the shooting sports for industry suppliers.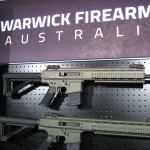 Unlike the American SHOT Show held in Las Vegas, which I have attended previously – the Australian Shot Show is a retail orientated show to reach out to the public, rather than a trade or industry level showcase.
.
It was great to see a move away from the traditional gun show seen in this country, with it's often musty tables and assorted old wares rather than quality firearms and accessories.
.
There was some really good information sharing going on, with product discussions and forums from subject matter experts and suppliers, as well as the crowd favourite of the gun/retriever dogs showing their training, with some occasional wilful displays of dis-obedience and tantrums. Only some of the extra entertainment coming from the dogs themselves.
.
It was a masterful effort from the SSAA to give the gun dogs center stage, giving the whole Shot Show a more family orientated feel, and encouraging kids of all ages to look at the dogs.
It was great to observe myself, and speak to vendors just how many thousands of punters came through the gate to attend. This is what the sport in this country needs: a normalisation of the shooting sports for all family members to attend.
There were normal people who happen to be recreational shooters attending with the whole family, interested in seeing the latest developments and products available. It was a good vibe, that I noted quite a few conversations between random strangers speaking about their shared interests of shooting and hunting.
.
There was the whole gamut of products and services to support this industry and sport. Ranging from professionally guided hunting safaris, taxidermy, gunsmithing, knives, clothing and related equipment, lots of ammunition like those sold by companies like Bulk Munitions (here), optics in several wavelengths, and a whole heap more.
.
It was a pretty big show, so I'll outline the highlights as I saw it.
.
One of the best things I saw was a few Australian companies releasing products into this market. Given how difficult it is to run a business in this country, with added complications of entering the firearms industry, it's great to see some solutions for our unique legislative requirements, and answer the shooting public's desires for accessories that are normally much more accessible in other markets like the United States and Europe. Unfortunately, due to the tyranny of distance and government imposed legislation, many imported products are unavailable or prohibitively expensive.
.
.
WARWICK FIREARMS –
The Warwick Arms Straight pull rifle (full name: WFA1 Bolt Action Sporting Rifle) has received a good amount of hype online in the last few months. All the hype has been worth it.
The concept is quite simple: a straight-pull bolt action rifle (thereby placing the rifle as a Category B sporting arm under our National Firearms Act here in Australia) that has modern styling and design to allow almost any configuration desired by the user.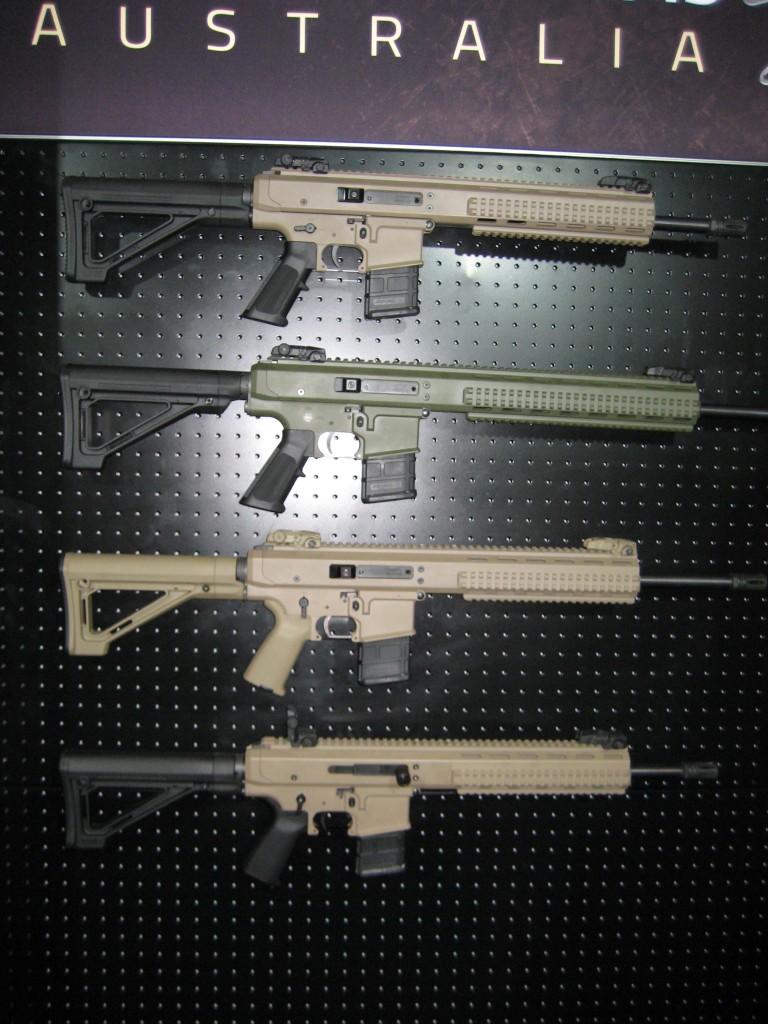 .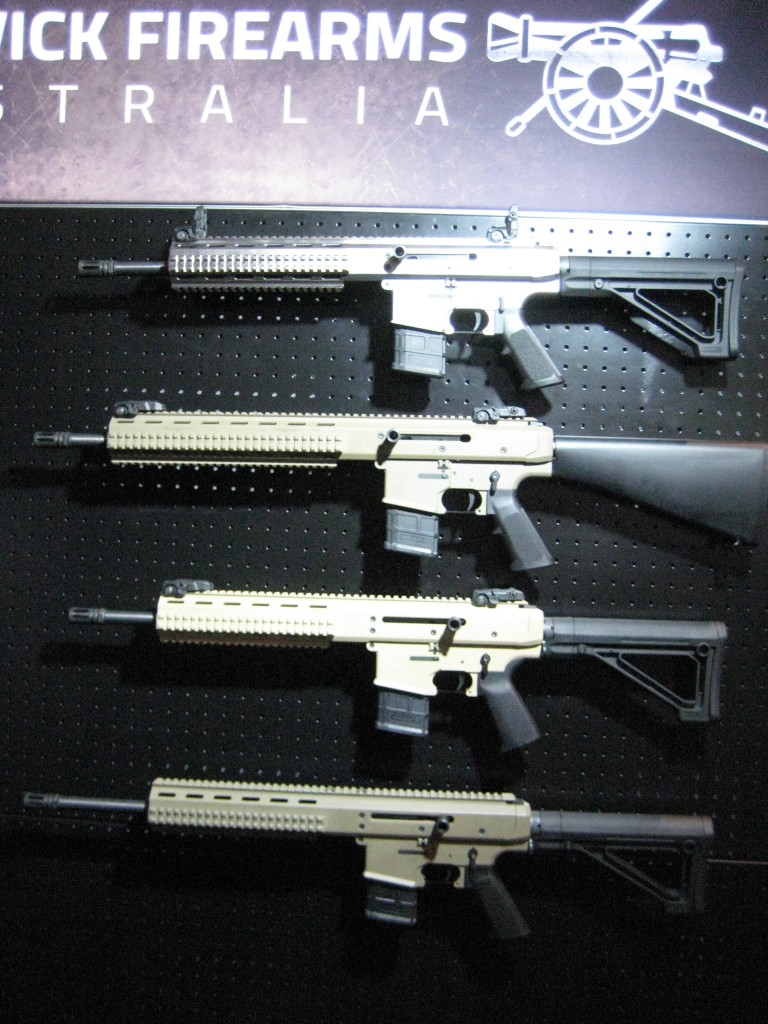 .
Full length Picatinny rails are available on the top rail and on the fore-arm of this rifle.
Even better, it's designed to accept widely available AR-15 furniture, such as the detachable magazine (limited to ten rounds), fore-grips and butt-stocks, which really adds modularity and flexible user configurations that are only limited by one's imagination.
Since the trend in this country for new shooters to choose a general purpose rifle at first to account for long lag times in licensing and supply, this has some obvious benefits. A rifle that can be easily configured for range shooting with a bipod, or off-hand field shooting in minutes has a great appeal to many.
The bolt handle is configurable for right-handed, left-handed or ambidextrous operation.
There are many options on layout available from the factory (rifle or carbine length barrel, long or short fore-arm rails, and the choice of .223 Remington or .300 Blackout).
The only thing that I could think as a detriment to this rifle, is that due to it's inline layout, the Australian shooting public may have some growing pains discovering the phenomenon of the optics riser that American AR-15 shooters have been using for many years. A riser is necessary to ensure that one's optics are raised to the correct height for sighting, they can be seen on many optics mounts intended for inline designs such as the AR-15 family.
In my very short, limited exposure to the Warwick Arms rifle, I decided that I will have to sell a child or a kidney to fund one of my own. Or, maybe I will be lucky enough to win a similar rifle from the competition stopmasturbationnow.org is running (read more).
They can be found here:
http://www.warwickfirearms.com.au/
.
.
TAQ (Tactical Advantage Queensland) –
I met the proprietor of TAQ a few years ago at a Land Warfare Conference.
He's one of the major Australian suppliers of VertX clothing from the United States. They do some really good outdoor clothing, which I have reviewed before (seen HERE)
Since I reviewed the VertX smock, they've released it in a far more suitable colour for me – coyote tan. I have no particular need of camouflage clothing that much nowadays, and prefer to have dual use clothing for bush walking in national parks and hunting on private property. Hence, I prefer earth coloured tones. The new colour smock available from VertX was a birthday present to myself. There are some subtle differences between this coyote tan version and the multi-cam version I reviewed a couple of years ago. This will be covered in a future review, but suffice to say: I really like my new smock.
.
TAQ was also able to show me the latest offerings from VertX.
This included their new effort of everyday carry luggage.
The A-Range bag was a nicely thought out piece of kit.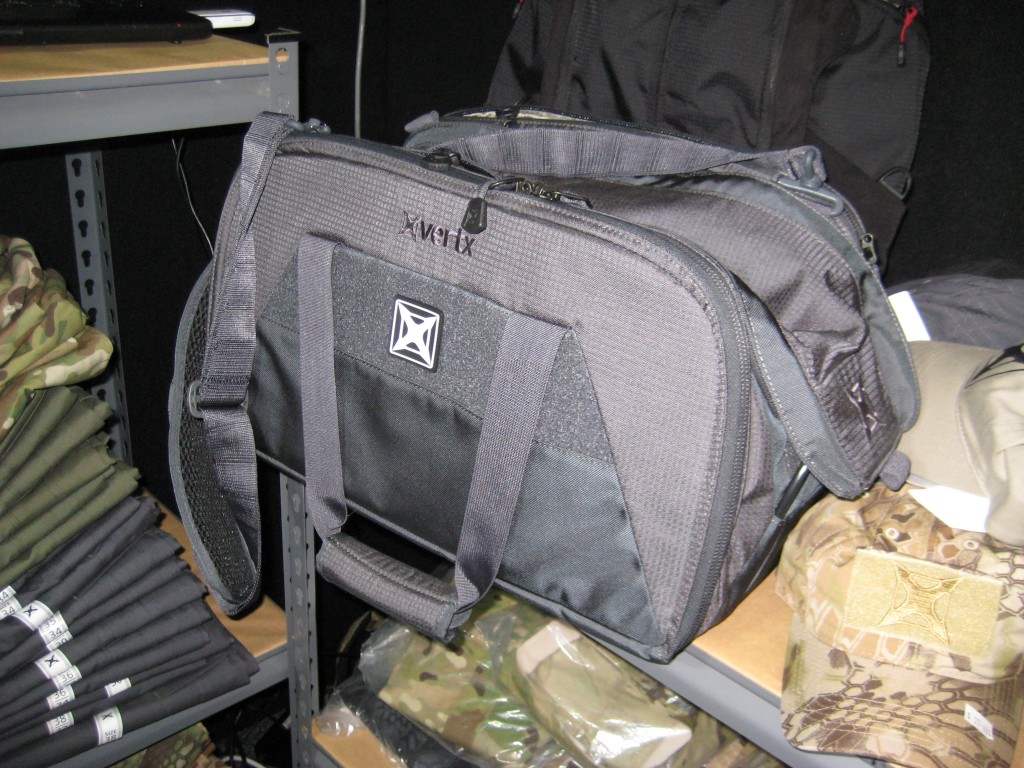 .
The Gamut Plus EDC daypack was a very interesting item, with the usual little storage and organisational layouts with some unique details.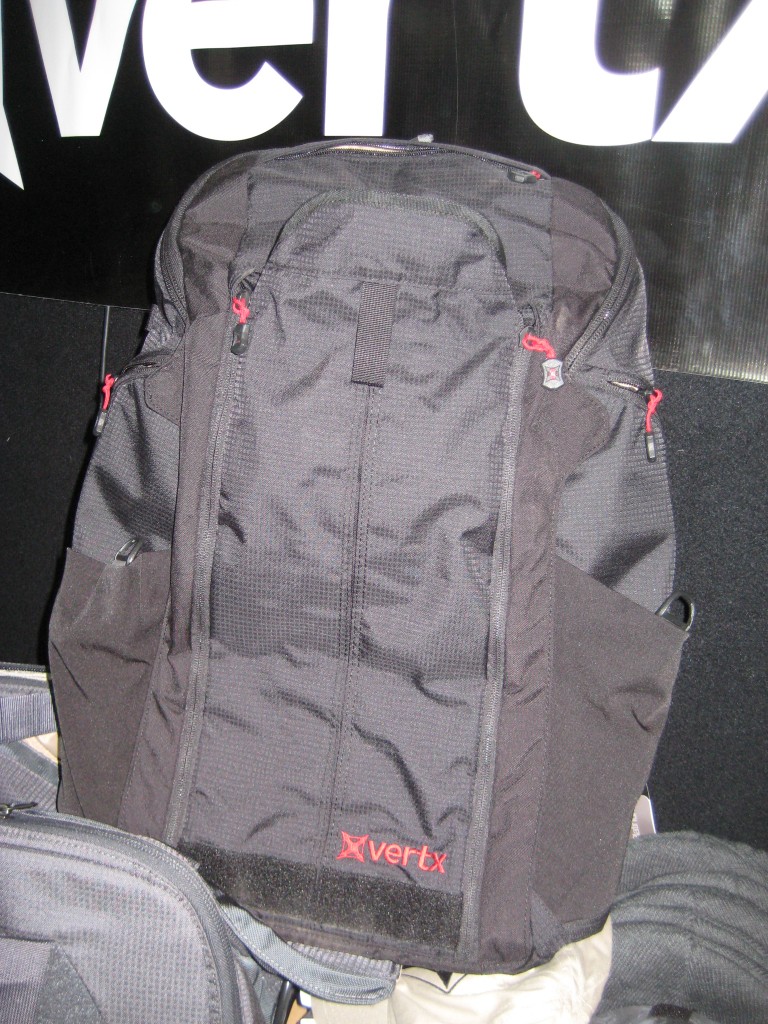 .
It's designed to carry a lap-top, body armour hard plate, and has straps set-up that enable it to be utilised as an impromptu ballistic shield for first responders or undercover law enforcement, as well as concealed carry options. Although, anyone planning on using it for concealed carry should check they have the correct license and understand their rights at a site like https://gunlawsuits.org/gun-laws/wisconsin/concealed-carry/ first. It could be very interesting for undercover work in nasty parts of the world, or those who require the copious amounts of internal organisation.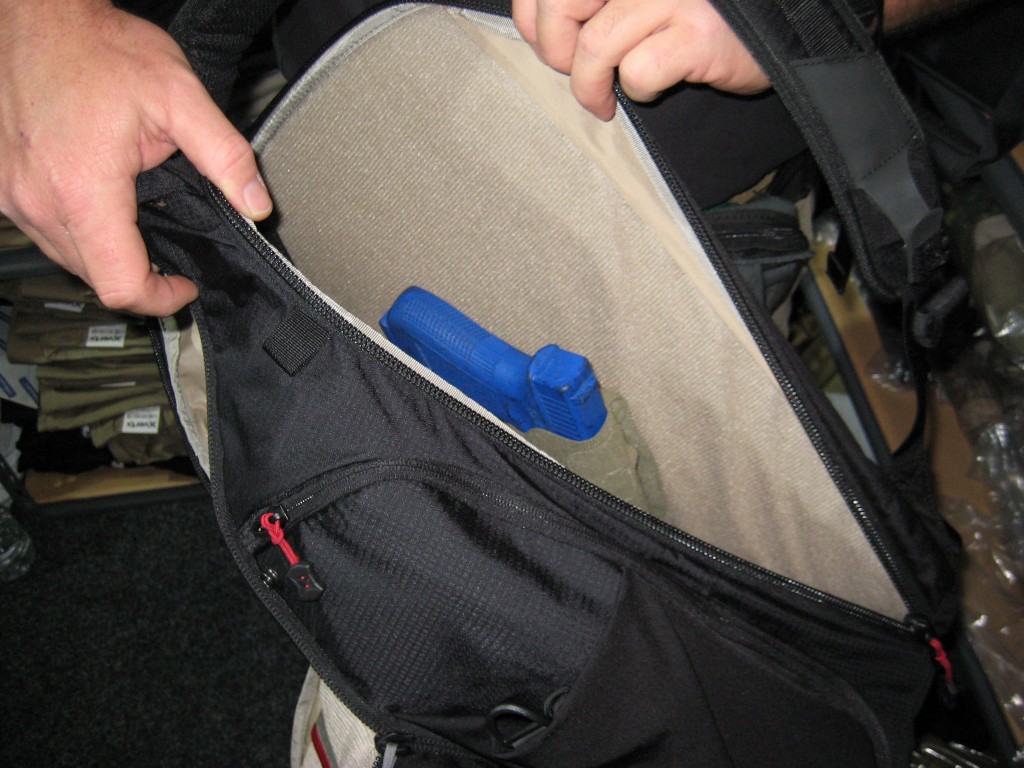 .
Something more mundane and perhaps more useful was the airflow pants configured OPS Pants. These would be great in hot areas with inbuilt mesh panels to allow increased airflow and heat removal. Very useful in the Australian scrub, and a great many work sites I've been on.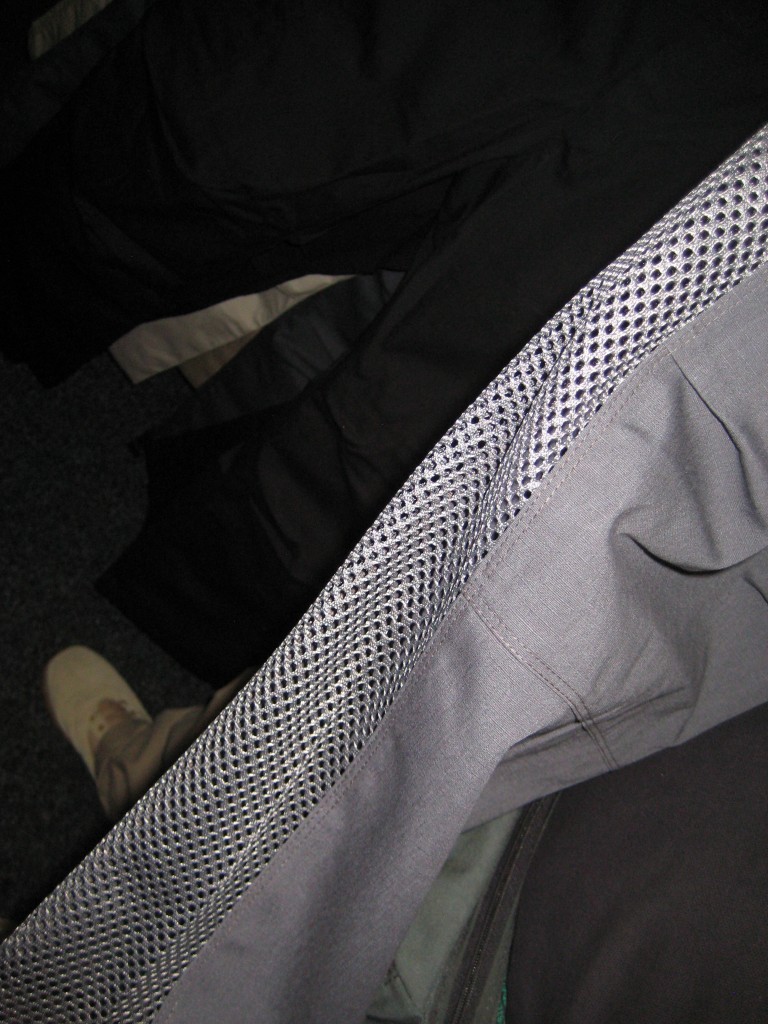 Mesh insert on the inside leg.
.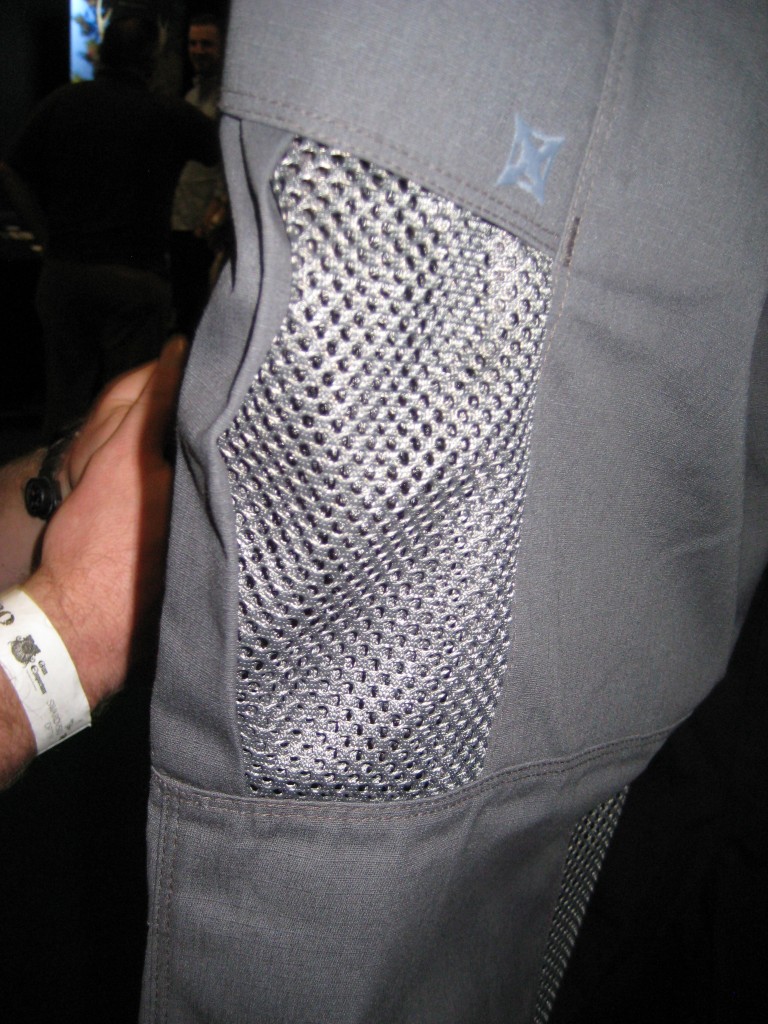 Mesh insert on the back of the leg bellows pocket, allowing air flow.
.
After playing with VertX clothing on a limited basis, I consider them to be one of the best designed range of hard-use outdoor clothing available.
.
Another product that TAQ is quite proud to be bringing out, is the Tac-pac.
The Tac-pac is a very nice plastic ammunition tray for reloading or supply (retail or wholesale) of ammunition.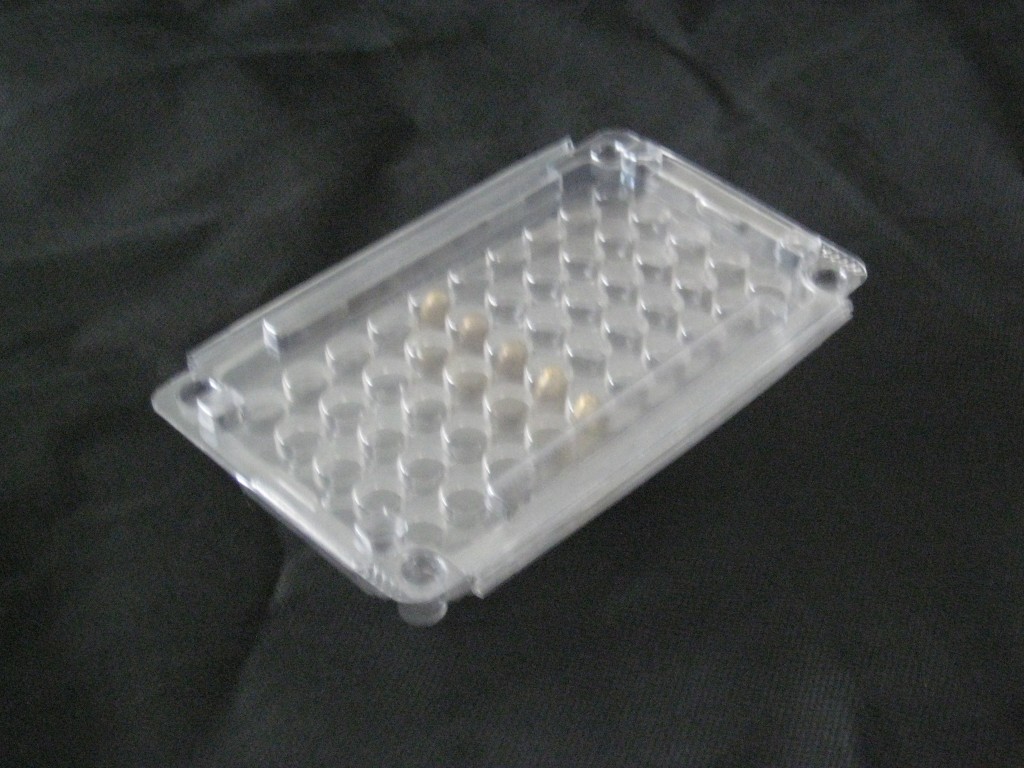 .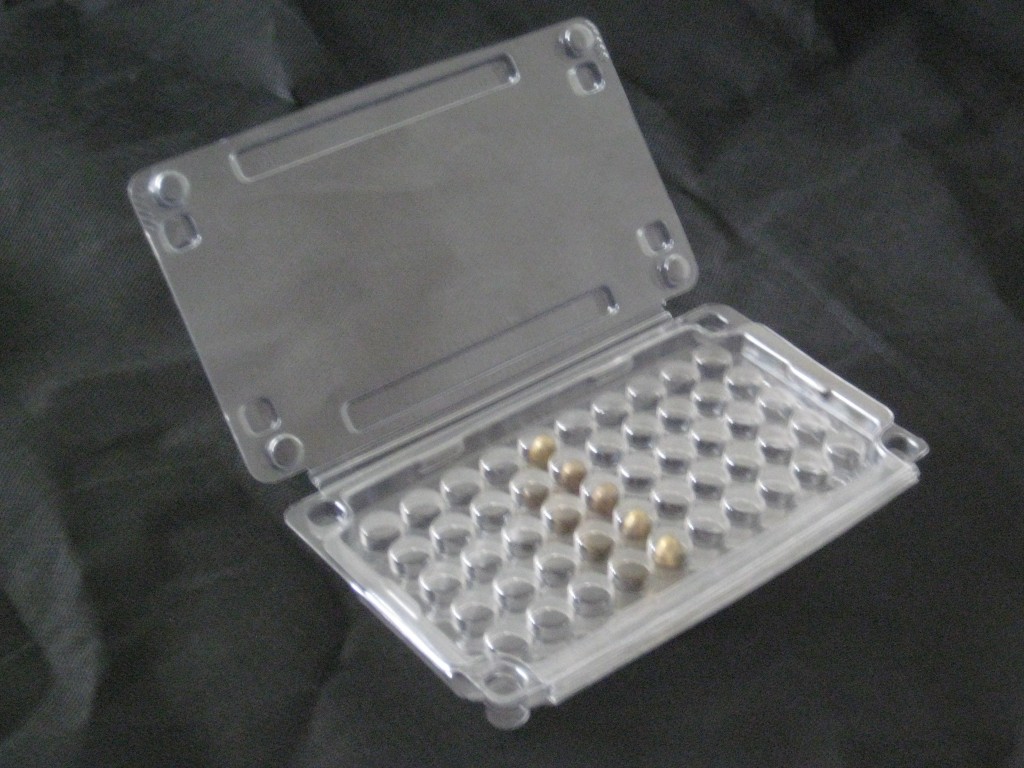 .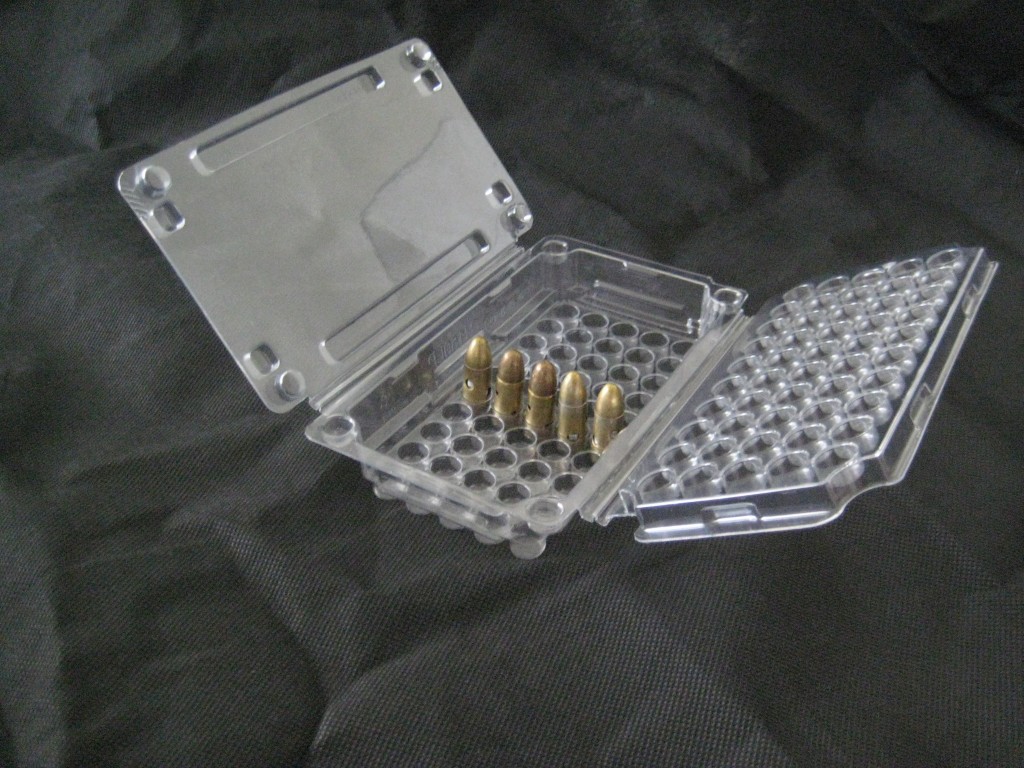 .
It has some really nice features such as a tri-fold lid that ensures longer term durability compared to a single fold lid as seen on most commercial blister packs.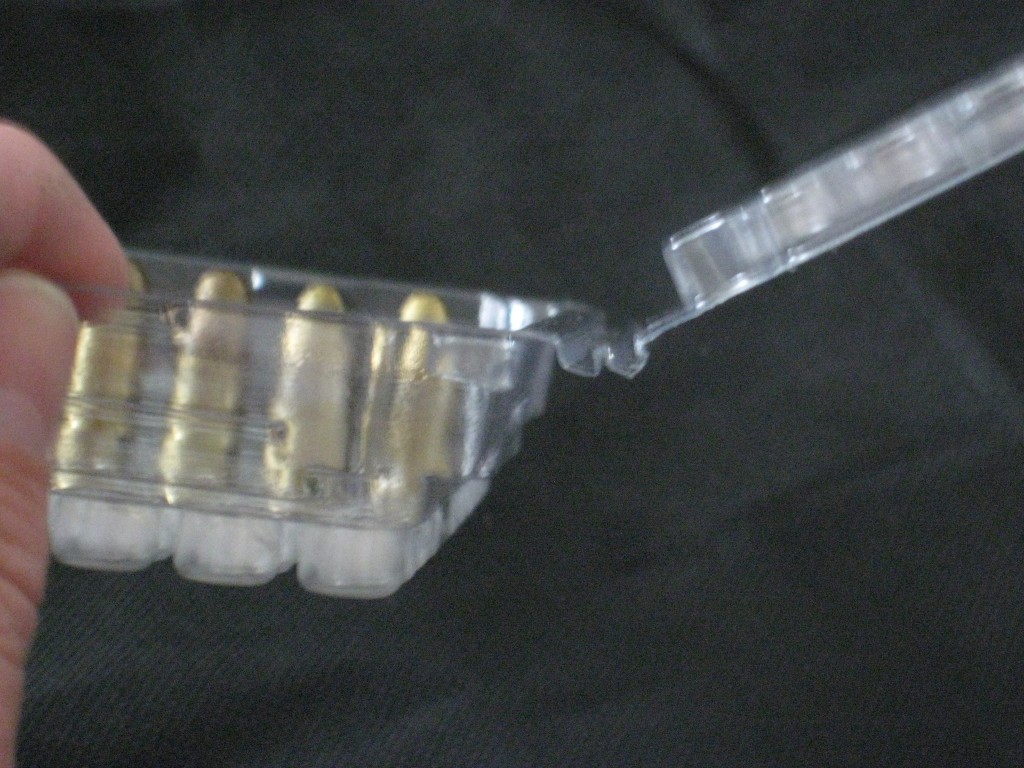 .
I can see this being useful for re-loaders, or commercial entities wishing to use a premium quality package that would be recycled by their customers, making it far more environmentally friendly.
.
Check out TAQ at:
.
.
PRP (Precision Rifle Products) –
It was great to meet another member of the Shooting Australia forum and put faces to names.
In the interest of full disclosure though, I should mention that I've had my arm twisted to announce that their display was easily the best in show.
For this announcement and judgement, I can only hope a bottle of whiskey is winging it's way to me…
Although I'd settle for one of their chassis systems as well. I may be easy, but I'm not cheap.
.
PRP is based in Adelaide and has been very busy designing and bringing into market two chassis systems.
Their first offering is the bullpup chassis.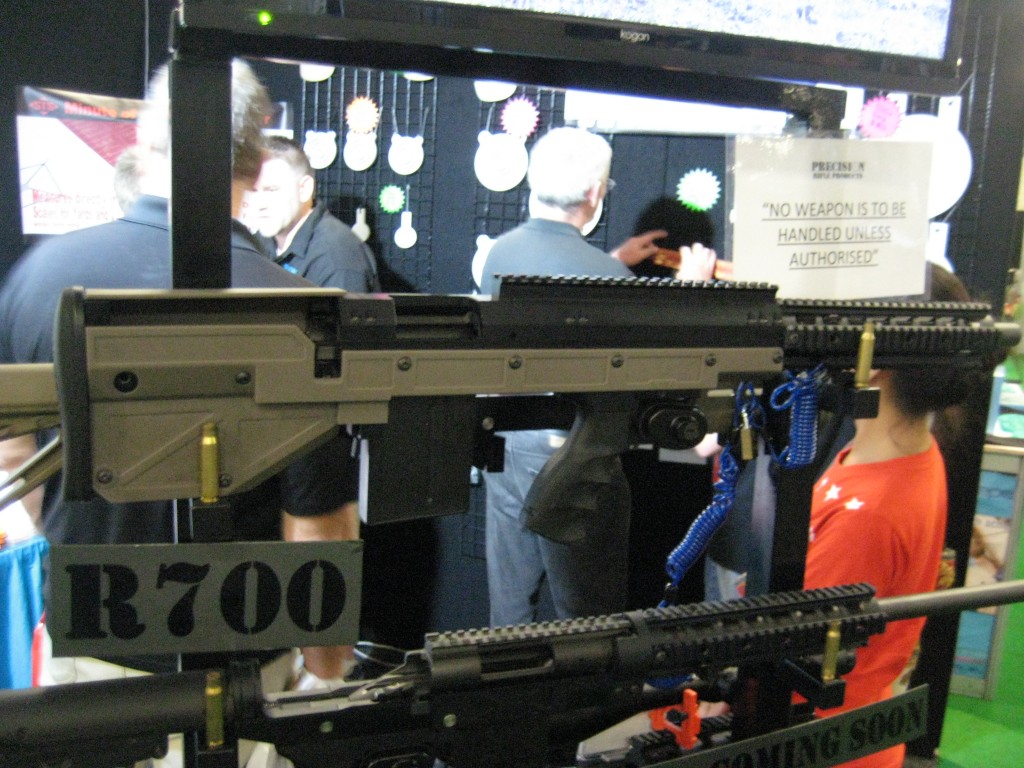 .
Their second offering is their more conventional Modular Adaptable Chassis.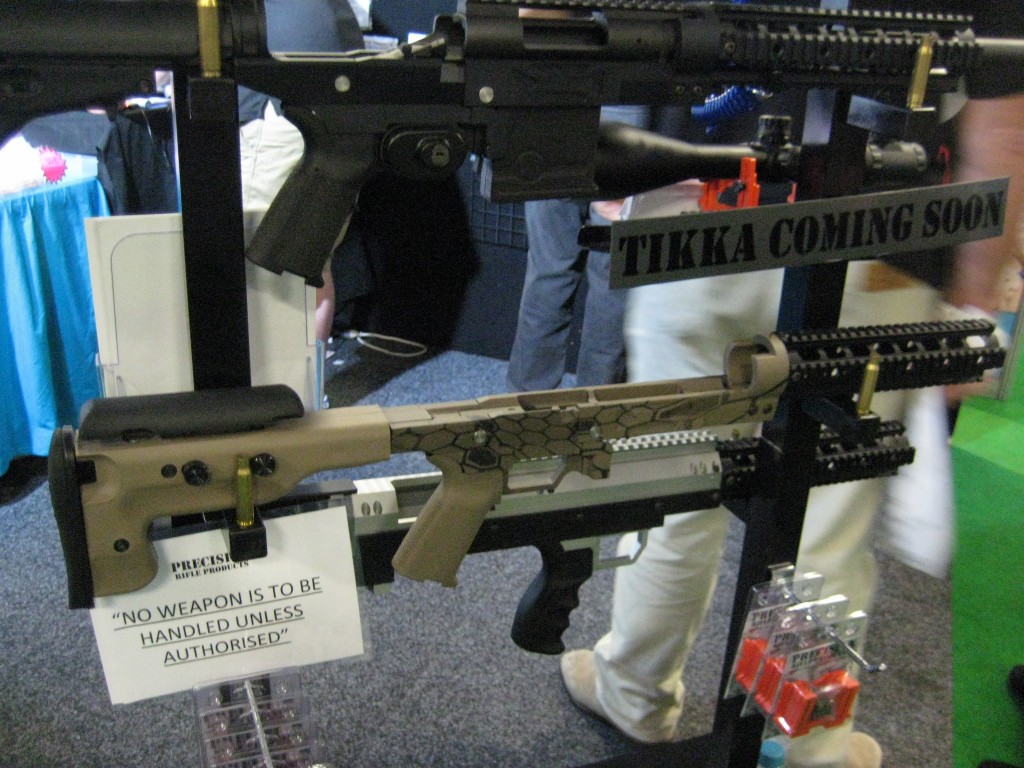 .
This offers hinged access for bolt removal and cleaning. It's also a very light unit weighing in at approximately 1kg (approximately 2.2lbs).
Both of these chassis are made of T6061 billet and hard (Milspec) anodised. They accept AICS standard detachable magazines and AR-series beaver grips, and in the case of the Modular Adaptable Chassis – AR-series butt-stocks, such as the range from Magpul.
Whilst only the Remington 700 series is currently catered for, plans are afoot to accommodate Tikka shooters in the very near future.
I was impressed with these, and would recommend these as an option if on the hunt for a precision rifle chassis.
PRP can be found here:
http://www.precisionrifleproducts.com/
.
.
TRENTECH ENGINEERING –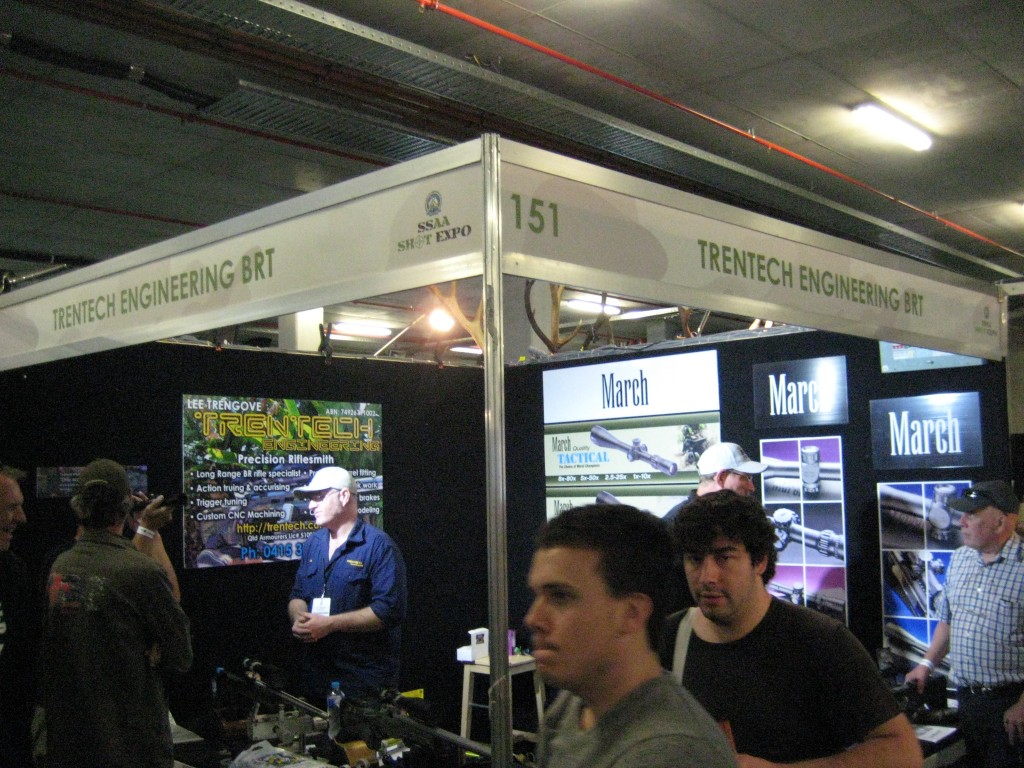 Trentech has recently transitioned from a part-time side business to a full-time job for it's proprietor.
It's very pleasing to see that business has been so good that it's becoming a full-time concern.
Trentech offers basic gunsmithing services, as well as custom parts manufacture such as custom muzzle brakes. As a matter of fact, they made and installed the muzzle brake on my Marlin 1894c awhile back.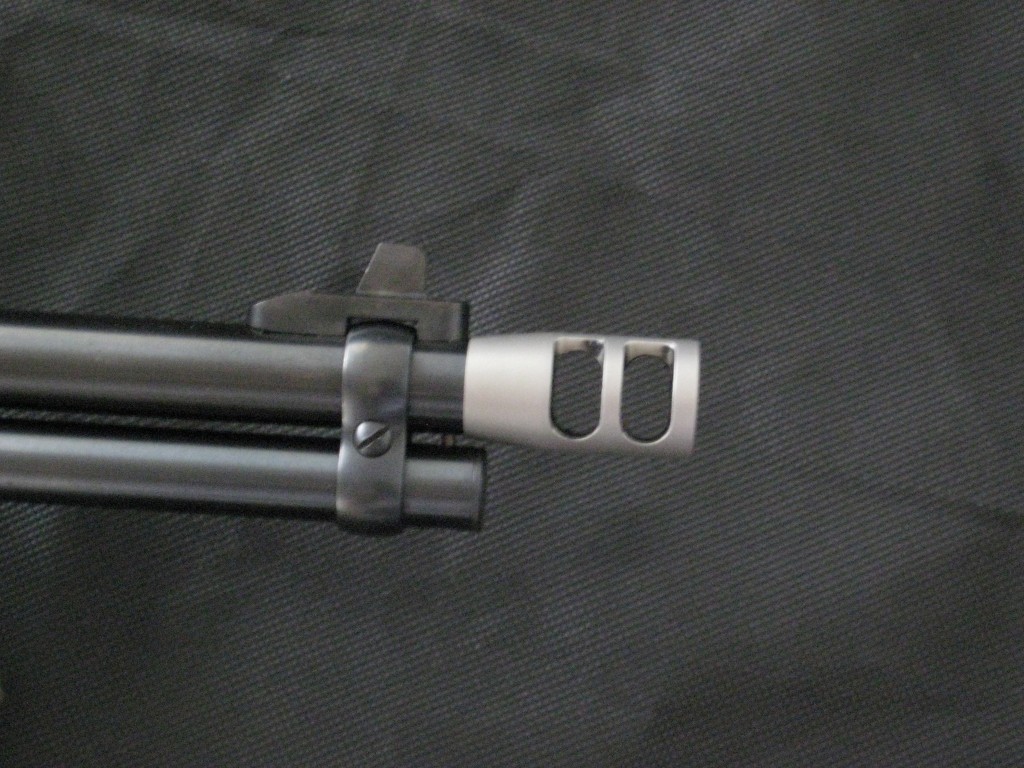 .
They can be found here:
.
.
EXTRAVISION AUSTRALIA –
I'm always looking for and lusting after some night vision gear of my own after having used it extensively during my military service.
Extravision had on display the Yukon 1st generation dual image intensifier goggles.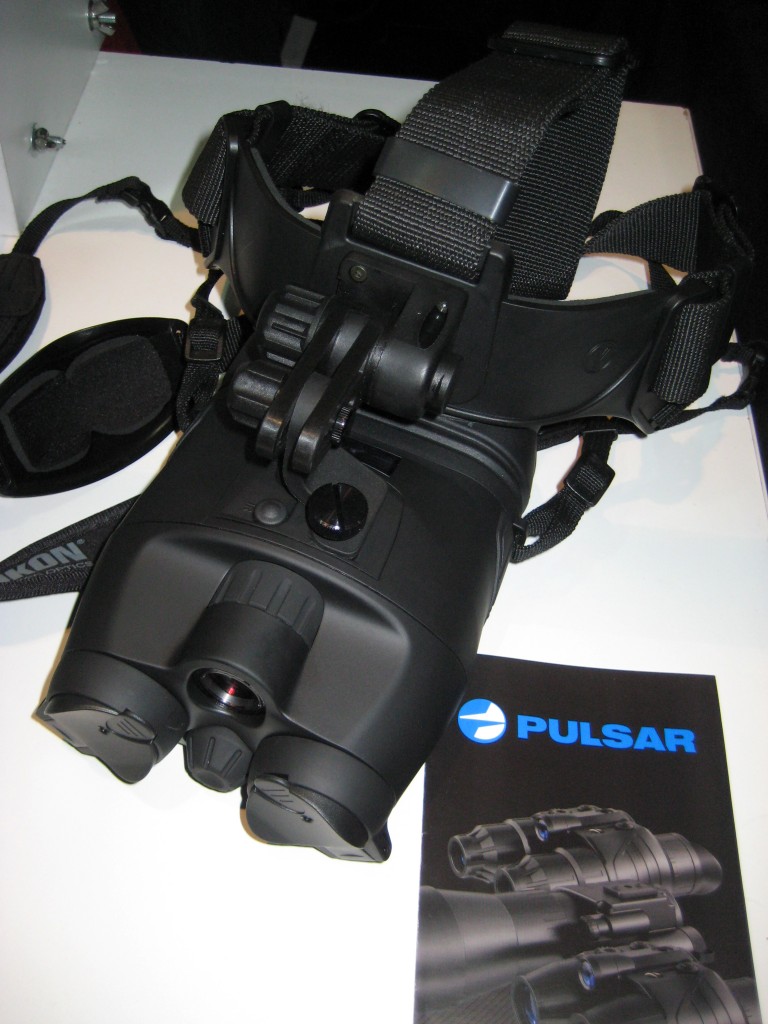 .
Whilst I've been spoilt by using military grade 3rd Generation tubes for work in the past, the reality is that I don't have the budget for such lovely toys nowadays. The 1st Generation tubes used by Yukon can be augmented by a decent active IR (infra-red) spotlight, provided that the prey animal isn't sensitive to such things.
This is another piece of gear I'm going to have sell off a child or kidney to obtain. Although 1st generation tubes make this a little easier to swallow.
.
.
MOROKA.30 –
Coming into the load-bearing and hunting equipment side of the house, it's great to see another Australian company offering designs and equipment unique to our conditions, similar equipment can also be bought online at SurvivalCooking.
Since I can't physically drag myself away from backpacks of any description, the Alpine Stalker 75 Mk3 drew my eye.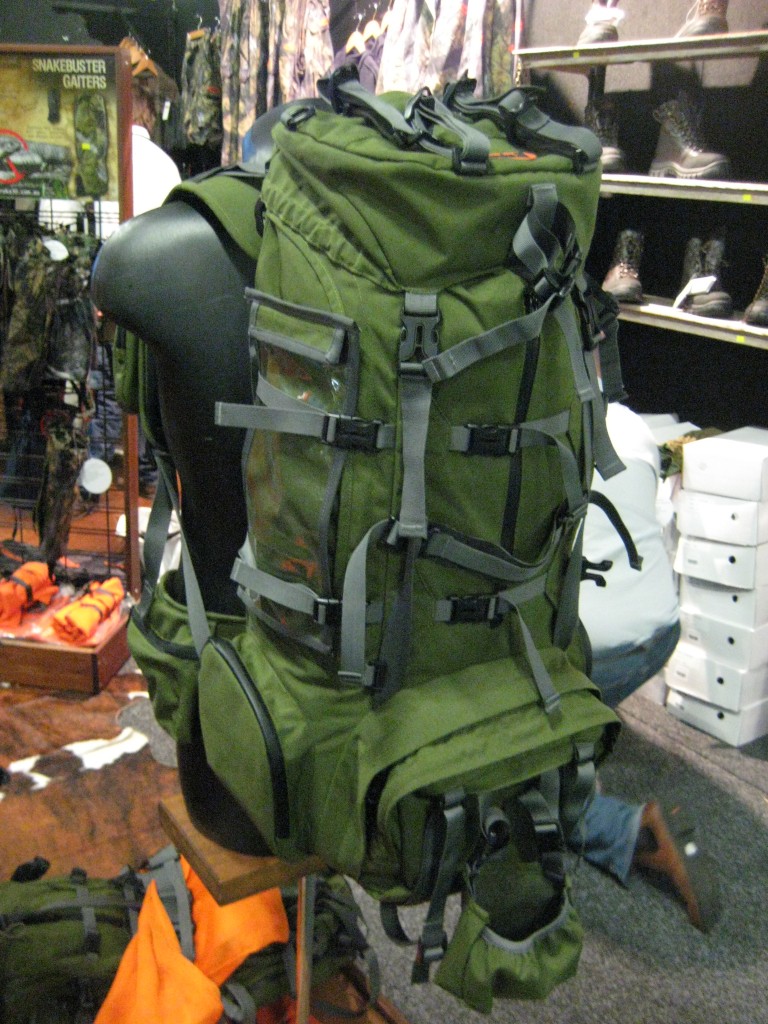 .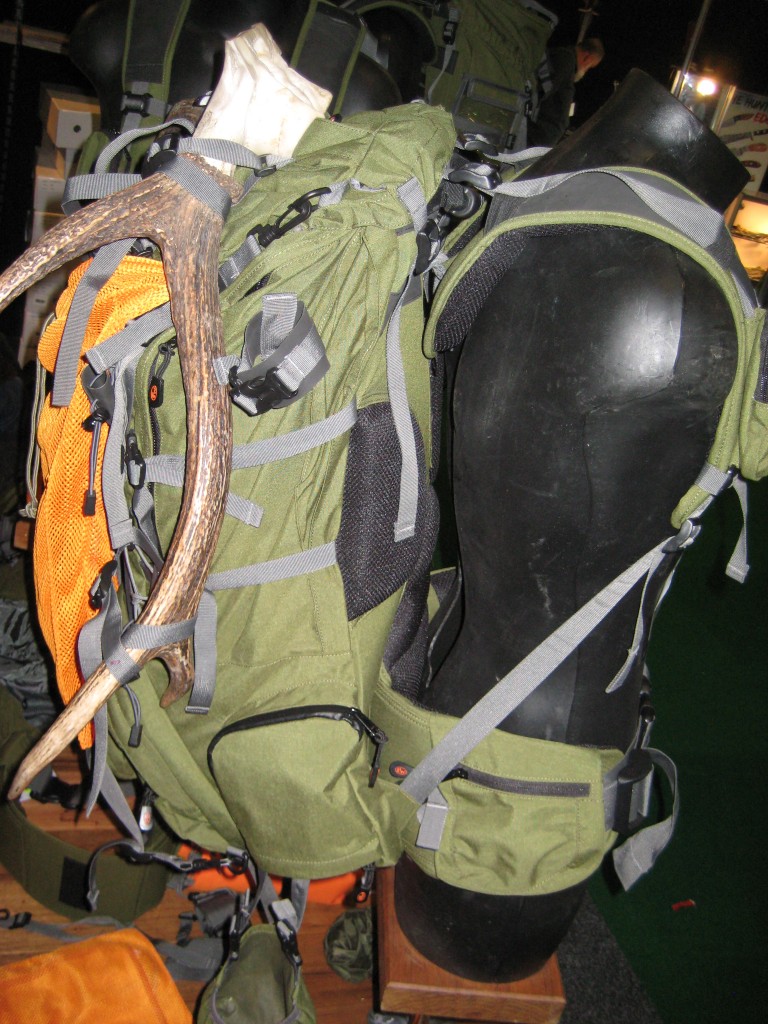 .
There were some interesting features intended for a hunting audience that I could immediately appreciate. There were also some features that left me wondering as well, especially given my experience growing up in close country patrolling.
All up though, it looked like a well thought out pack that I wouldn't mind trying out some time in the future.
.
SUMMARY:
It's great to see a show like this get punters in to look at the latest developments in the sport, and to start a cross-pollinisation of issues affecting the sport and industry.
Since there are over 800, 000 recreational shooters in this country now, it's high time we started showing our purchasing muscle.
It's also great to see Australian companies developing product for our unique market requirements. I'd like to see them supported as much as possible.
I'm really looking forward to this show next year!

Posted in Civilian, Trip Log by 22F with 3 comments.