In Part 1 of my SHOT Show Round-up (seen HERE), we looked at Range Day.
Now, we continue the series by commencing a look at products and company's that drew my eye.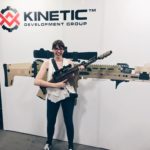 .
KITFOX DESIGN GROUP
One of the best products I saw at SHOT this year was a colouring book from Kitfox Design Group.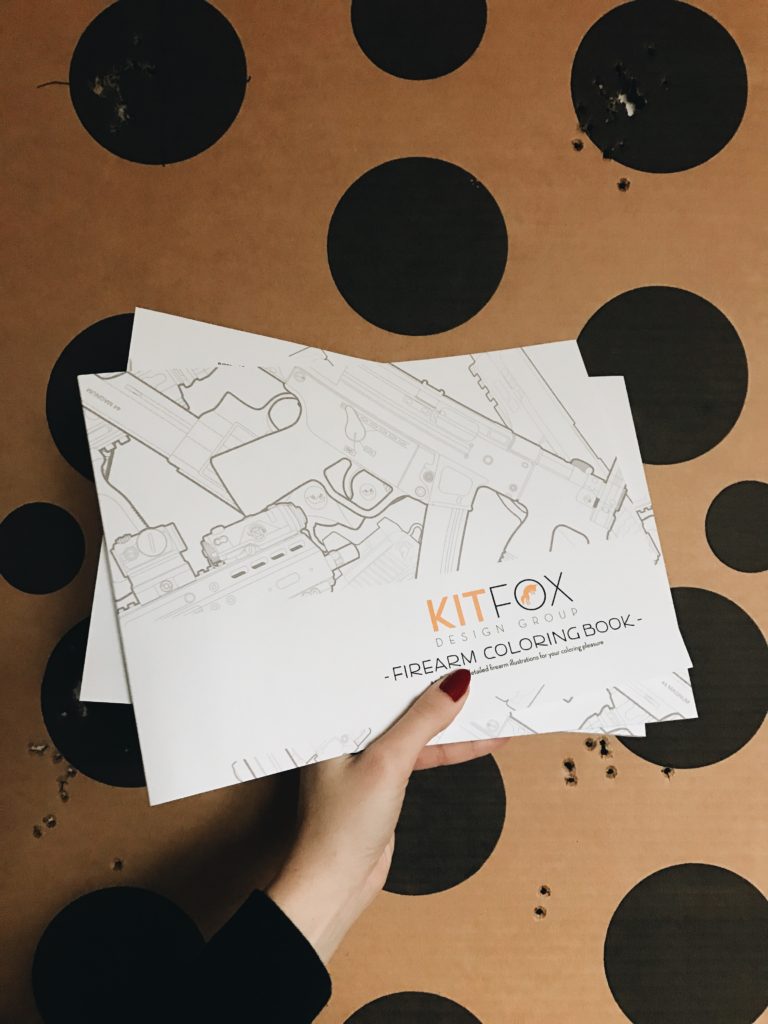 .
I was very fortunate to meet Sara Westman who is an amazingly talented young graphic designer who specialises in business identity and branding – AND she's into hunting, shooting and the outdoors.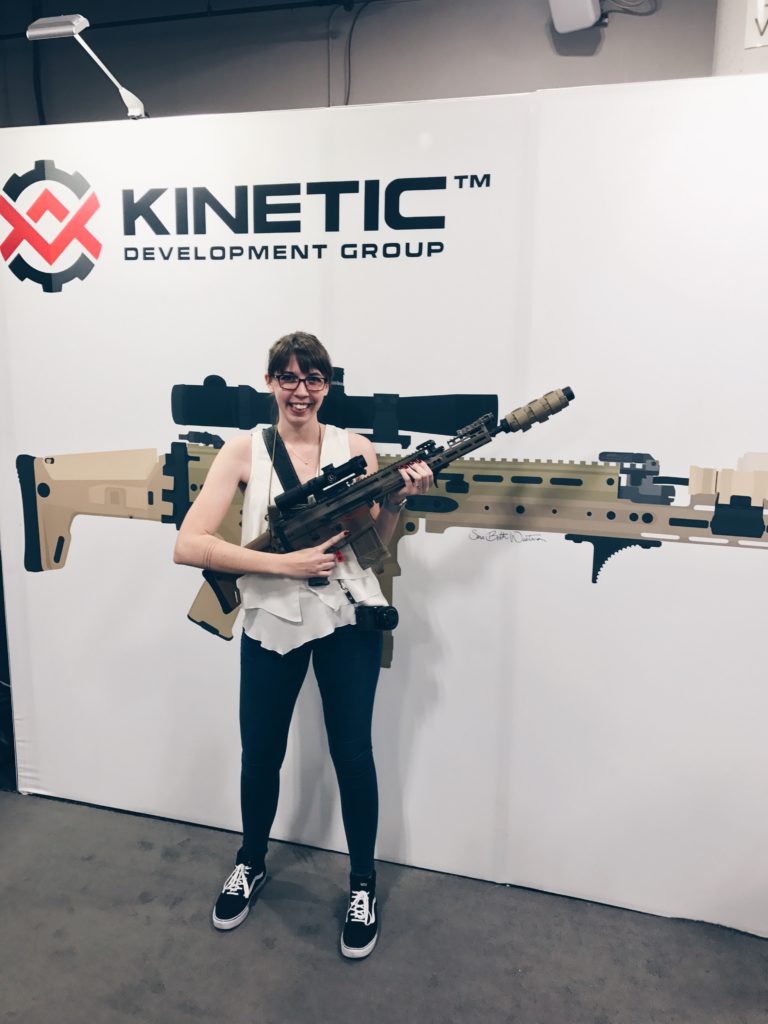 .
Sara and her camp followers (she came to SHOT Show with her Dad and her brother, both really good blokes) to showcase her newly released colouring book.
A great gift for the shooter who has everything, or maybe even get the kids into the sport.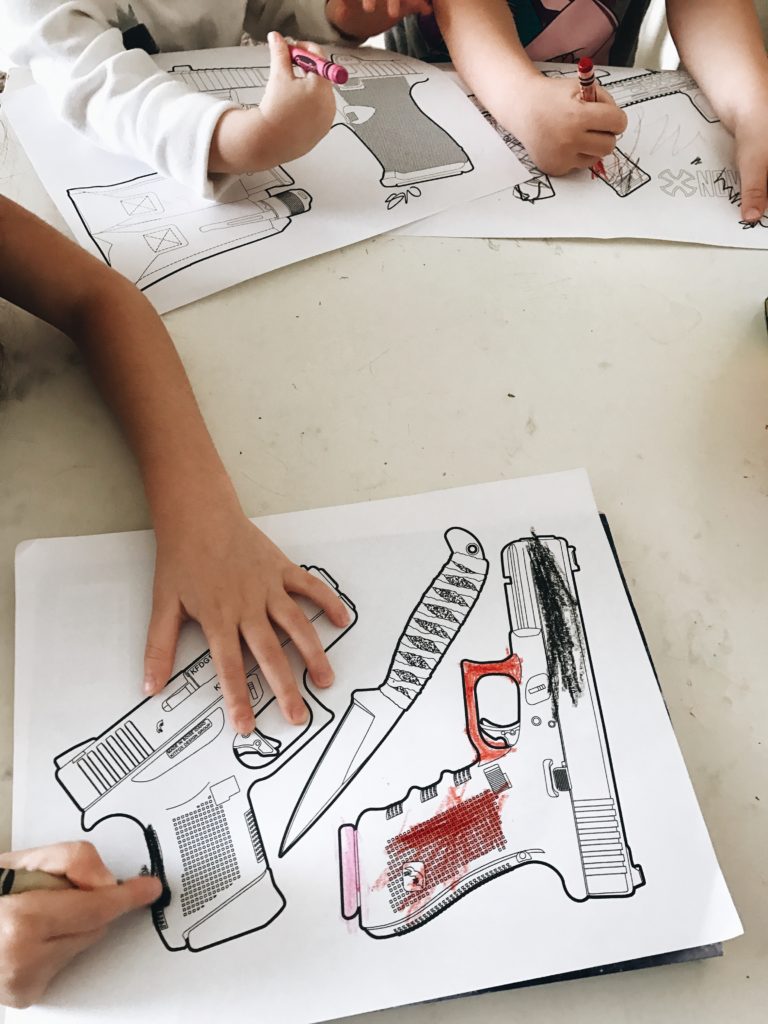 .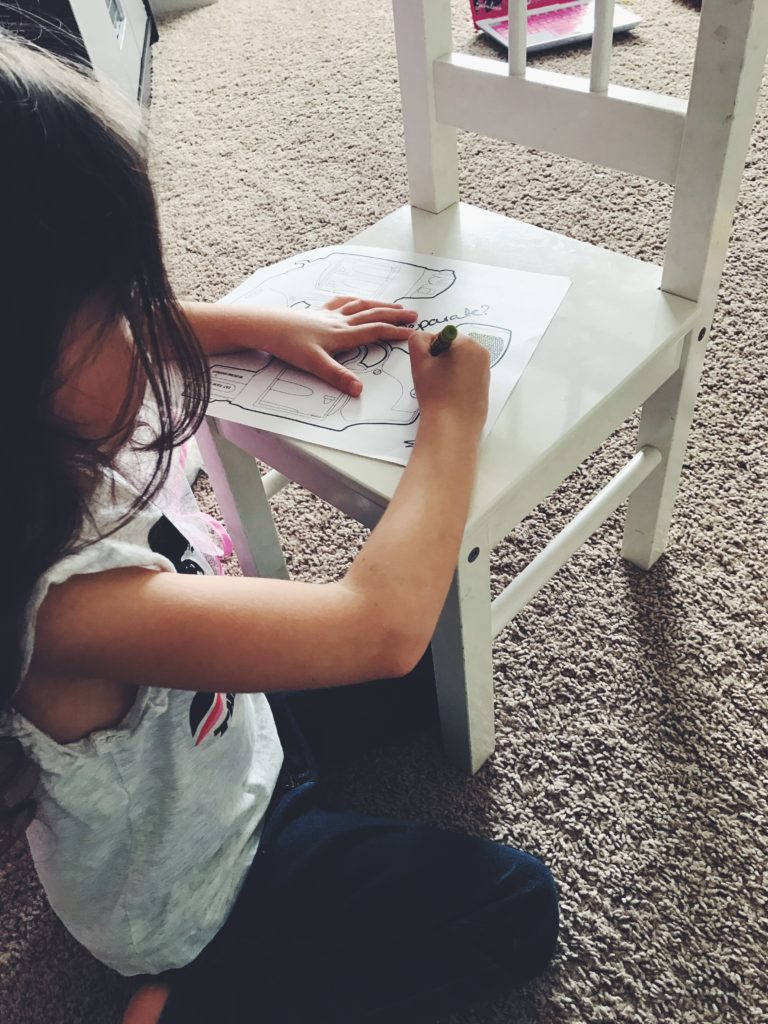 .
Go check out Kitfox Design Group's website at:
http://www.kitfoxdesigngroup.com/
.
EOTECH
EoTech is well known for their holographic weapon sights that are an alternative to the Aimpoint series of red dot close combat optic. Although lately, EoTech has been suffering some technical problems with end-users complaining of non-compliance with specifications for performance (zero shift and parallax shift with their Holographic Weapo Sights) in extreme weather conditions in that resulted in a Safety of Use Message being issued by United States Special Operations Command, and a rebate for returned optics.
.
Moving forward from that situation, the company has just developed and released a new line of variable magnification optics: the Vudu precision rifle scope series.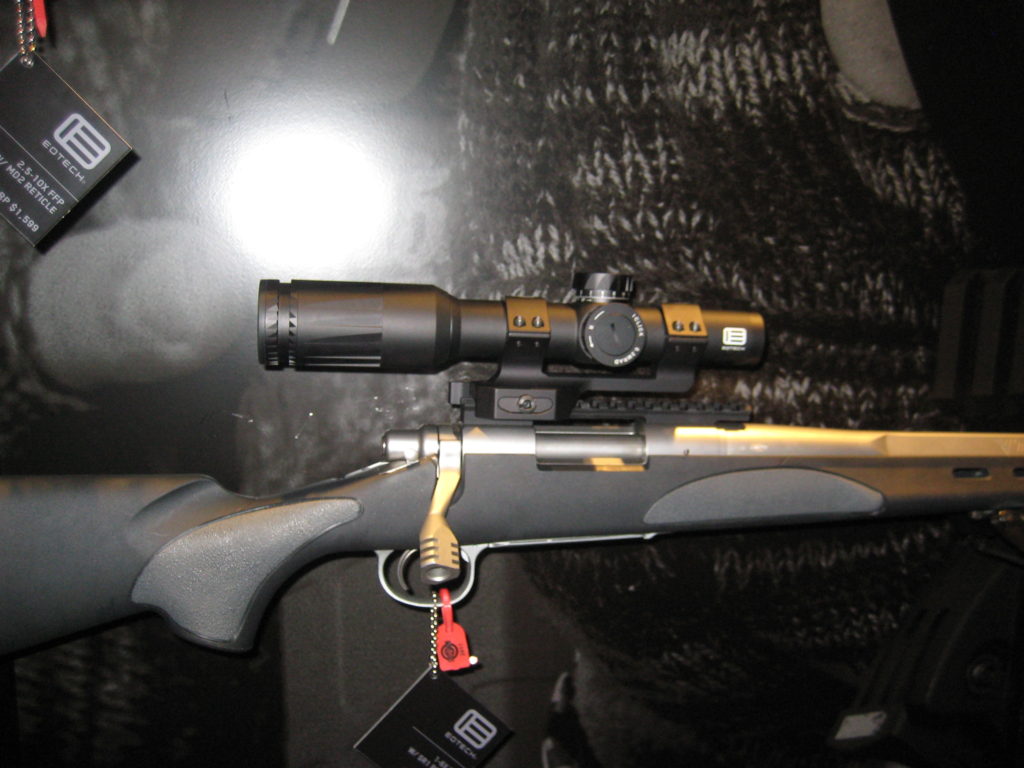 .
I was able to examine the Vudu 1-6x variable. A 30mm tube, with 24mm objective lens, this First Focal Plane optic proved very different to other variable magnification optics I've ever examined before.
Intended for short and medium range use, the reticle at 1x power is the classic Eotech illuminated 1MOA dot surrounded by the 65MOA ring as seen on their holographic sight. This is actually a good reticle for short range snap shooting. The really amazing thing about this optic, is that as the magnification ring is rotated to higher power, the reticle switches to an illuminated MRAD graduated crosshair to allow better shot placement at longer range or when more precision is required.
Quite honestly, I found the switch between reticles simply amazing. The classic Eotech Circle dot reticle is described some by some professionals as a great tool for close quarter usage, and being replaced by the MRAD graduated reticle at higher magnification was a very savvy ergonomic and usage function. I'll be looking seriously at one later in the year when I'm in the market for a low-powered variable optic.
http://www.eotechinc.com/precision-rifle-scopes/vudu-1-6x
.
ACCU-TAC Bipods
Now, by no the stretch of the imagination am I a precision rifle shooter. The most use I've ever had for a bipod was for belt-fed machineguns during my service.
But the bipods that Accu-Tac had on display really drew my eye for how solidly they're constructed.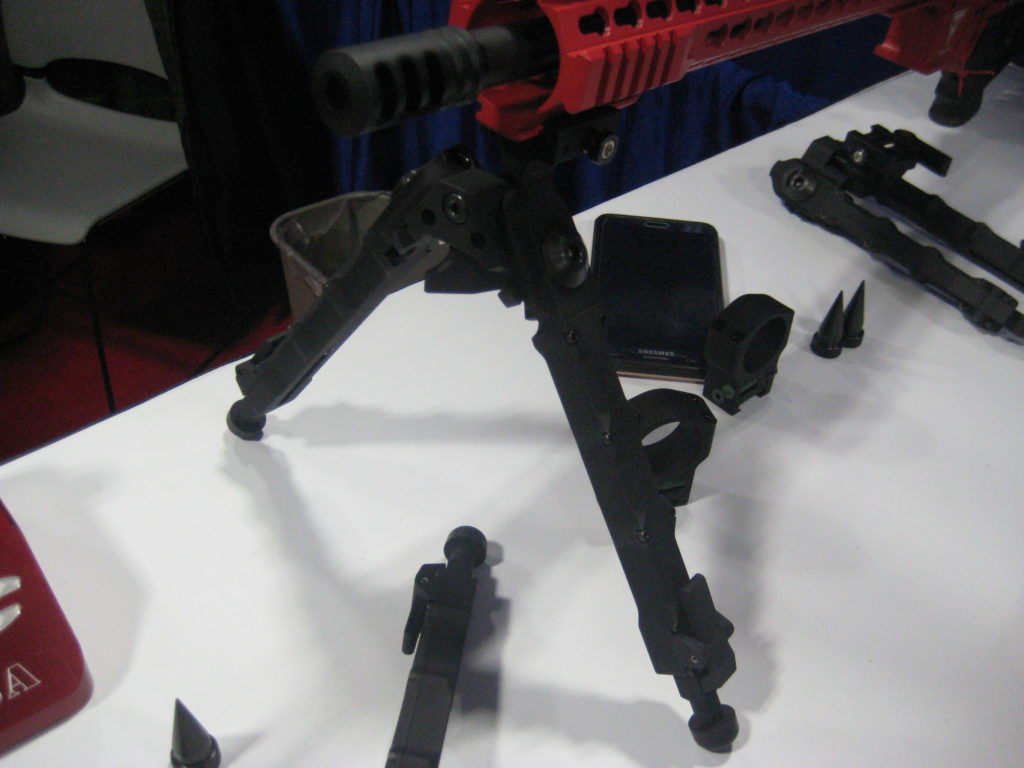 .
They're made from 6061 T6 aluminum alloy, and incredibly solid. Everything on them from angle of the legs, to extension is lockable. Solid, yet easily released to other configurations or back to stowage.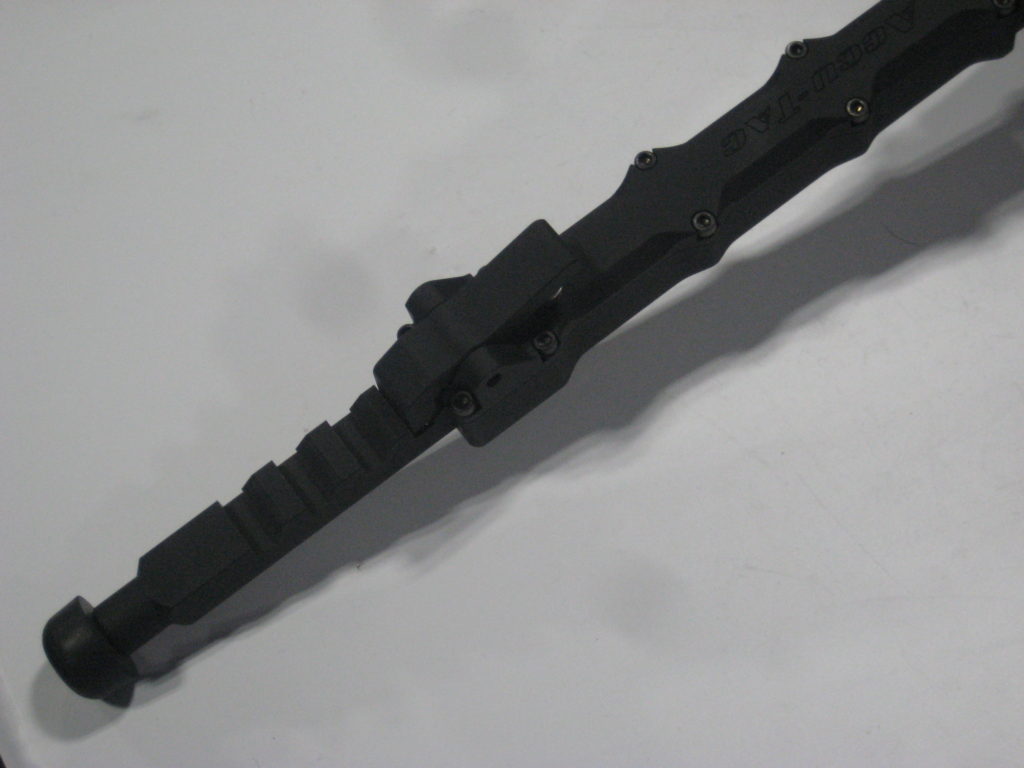 .
SILENCERCO
Anyone who has seen the Hollywood movie "No Country for Old Men" will recall the suppressed 12guage shotgun used by the protaganist. Silencerco has taken the dreams of many to produce their own version of that weapon with the Salvo 12 series of modular suppressors.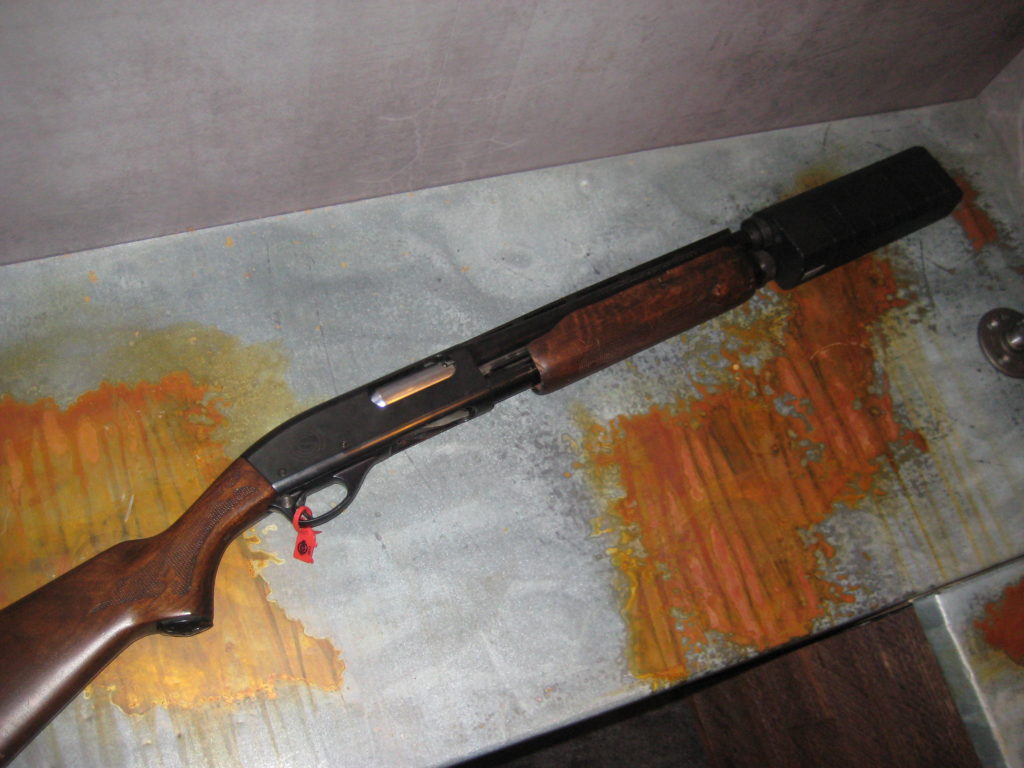 .
.
Given the American market is undergoing some major changes, both due to the recent election and to lobbying efforts by the gun industry, suppressors (or silencers as they're known by the uneducated) have always been popular. The political movement of the Hearing Protection Act in the US at the moment is an effort to remove such essential items of hearing protection off the NFA schedule of control and get them into more widespread use.
After all, in places like the UK and Europe, use of suppressed weapons is a polite and neighbourly thing to do whilst hunting. It's just common courtesy not to startle one's neighbours (or their livestock) with loud gunshots.
Since this year's range day was the first time I've ever shot suppressed weapons, I was more interested in looking at some for this year's show. Quite honestly, with the amount of small arms fire and attendant degradation suffered by my hearing, I'm convinced that the option of suppressors for civilian use would be a very good thing to control noise pollution. This would be especially noticeable in such public range areas close to urban living spaces, such as Belmont Range Complex.
.
A real surprise for many post-SHOT was the news that Silencerco has just let go a large portion of their workforce due to a slow down and contraction in the industry.
.
Alrighty then, I hope this has whetted all your appetites for more soon.

Posted in Civilian, Military, Trip Log by 22F with no comments yet.