SHOT Show 2018 was held in Las Vegas from the 23rd to the 26th of January this year.
As per last year, Packs and Beyond was acting as an ambassador for Crossfire Australia (http://crossfire.com.au/). We would like to thank Crossfire Australia once more for this great opportunity.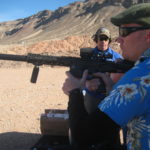 .

RANGE DAY (Law Enforcement/Military)
Last year's contacts enabled us access to this wonderful opportunity again.
It was a chance to soak up some sun, speak with like-minded people and work on our zen breathing with some really nice firearms.
.
CZ USA
CZ USA continues to put on a great range day. A wide variety of their product, easy access and very knowledgeable staff made for a great time with them.
Thankfully, due to our sartorial elegance, the CZ staff remembered us. It was great to have a good chinwag (conversation) with them again.
.
A first for me this year was shooting red dot equipped pistols. While they might be used to co-witnessing (https://riflescopescenter.com/co-witness-with-iron-sight/) in the military, it's still something that not everyone who hunts has experience with. The P10 fitted with mini red dot and a SilencerCo Osprey suppressor was a nice combination.
I was impressed with red dot sights on a pistol. Since I shoot red dot optics on my rifles, it's seems much easier to transition to other platforms with the same sight picture. Normally with pistols, after breaking the shot, I'm hunting to get iron sights back in alignment for a follow-up. This even occurs after years of instruction in the correct methodology for pistol shooting by a mate who's a police pistol instructor).
.
I found with a red dot with it's single plane focus, I could get a useable sight picture so much faster. Whereas with iron sights, I would be hesitant to take such a rapid follow-up shot for fear of not being on target.
Unfortunately, I wasn't able to get a picture of this suppressed and red dot equipped P10, for the simple reason that the person that used it after me seemed to break it. There seemed problems with the suppressor, which may have led to a baffle strike. Such a dangerous occurrence had range safety staff understandably concerned.
.
A fun little rifle we were also able to try out was the CZ 527 American Synthetic in .300Blackout.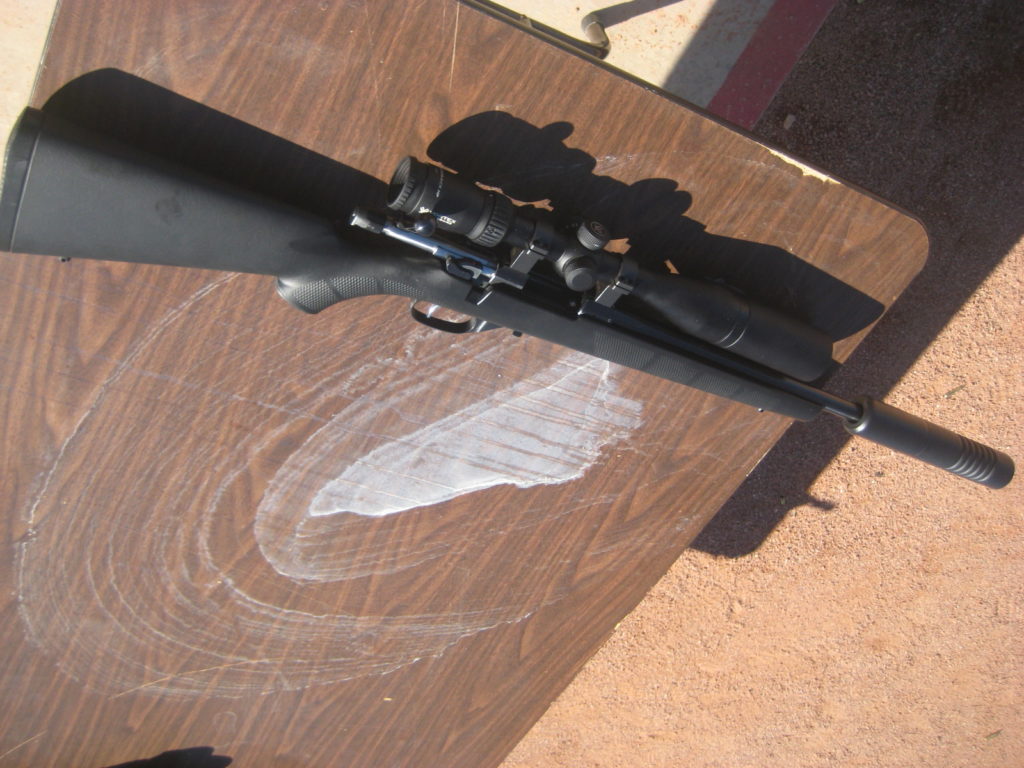 .
When my colleague and I were greeted warmly by the CZ range supervisor when we grabbed the little suppressed bolt action, since everyone was wanting to shoot the SBR (Short Barrelled Rifle) CZ Bren in 5.56mm, I suspect the poor bloke was a bit tired of having the fillings in his teeth rattled by the muzzle blast of that little select fire Bren.
.
I particularly enjoyed the little CZ527. Very little recoil made for a pleasant experience.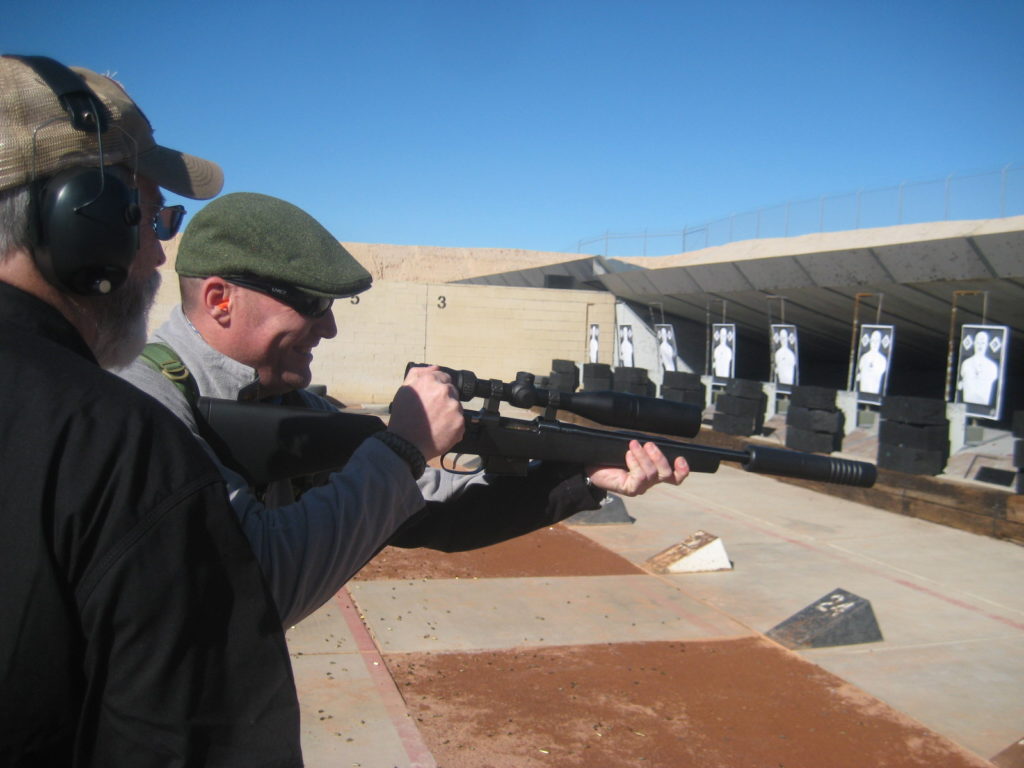 .
http://cz-usa.com/
.
FN America
SCAR16 SBR in 5.56x45mm NATO.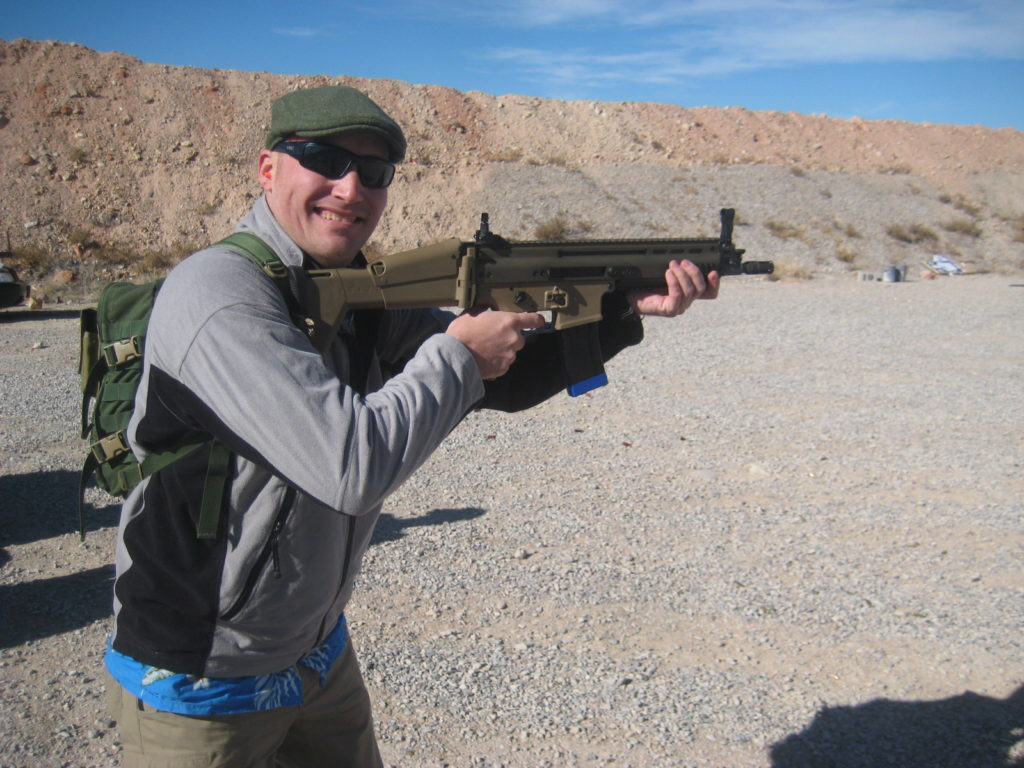 .
Can I mention I love my job?
.
This was the first time I've shot the SCAR17 in the powerhouse 7.62x51mm NATO.
For such a big round, the recoil was suprisingly light. I am told by friends in the industry however, that there is no such thing as a free lunch, as this platform is known to eat optics with it's unique recoil impulse.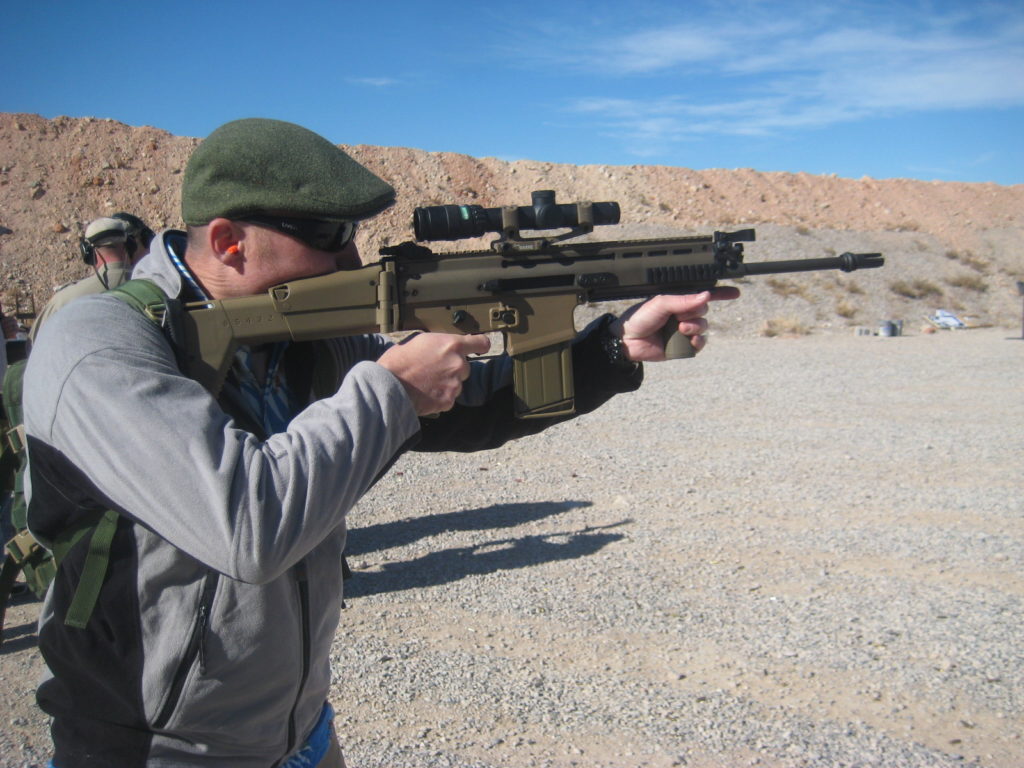 .
Here, an old fossil finally gets to use a "real mans gun" again.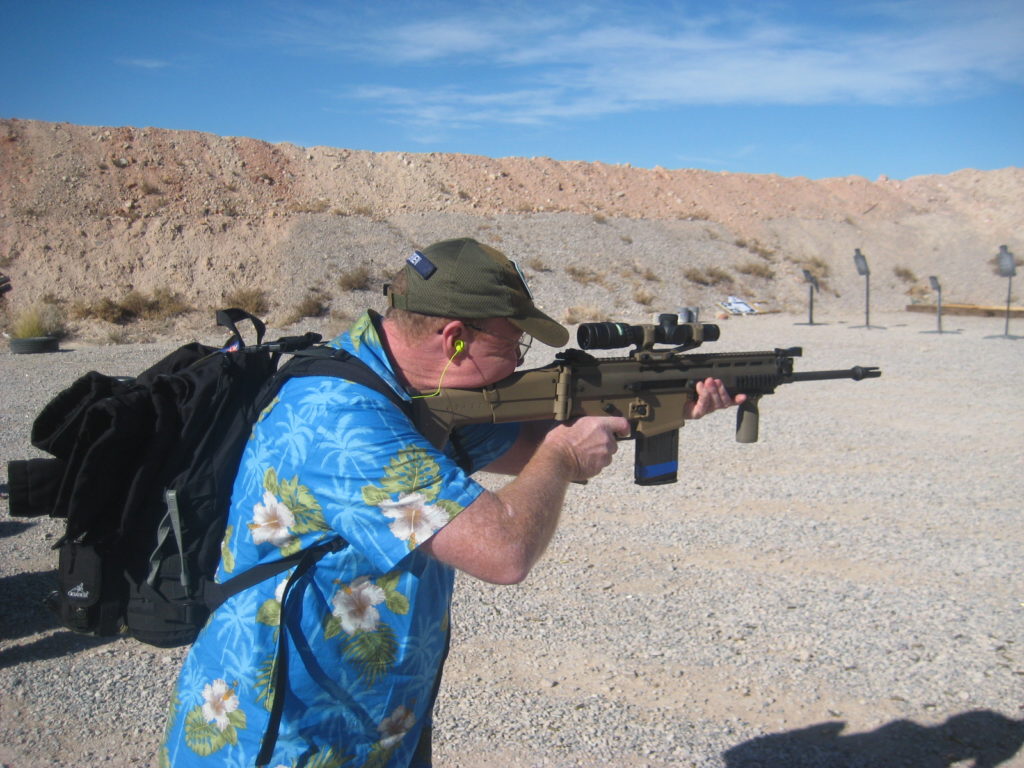 .
FiveSeven Pistol
Shooting this PDW (Personal Defence Weapon) round was a first for me. It resembled a .22WMR in appearance. It seemed a very long round for a pistol magazine.
Recoil was virtually non-existent.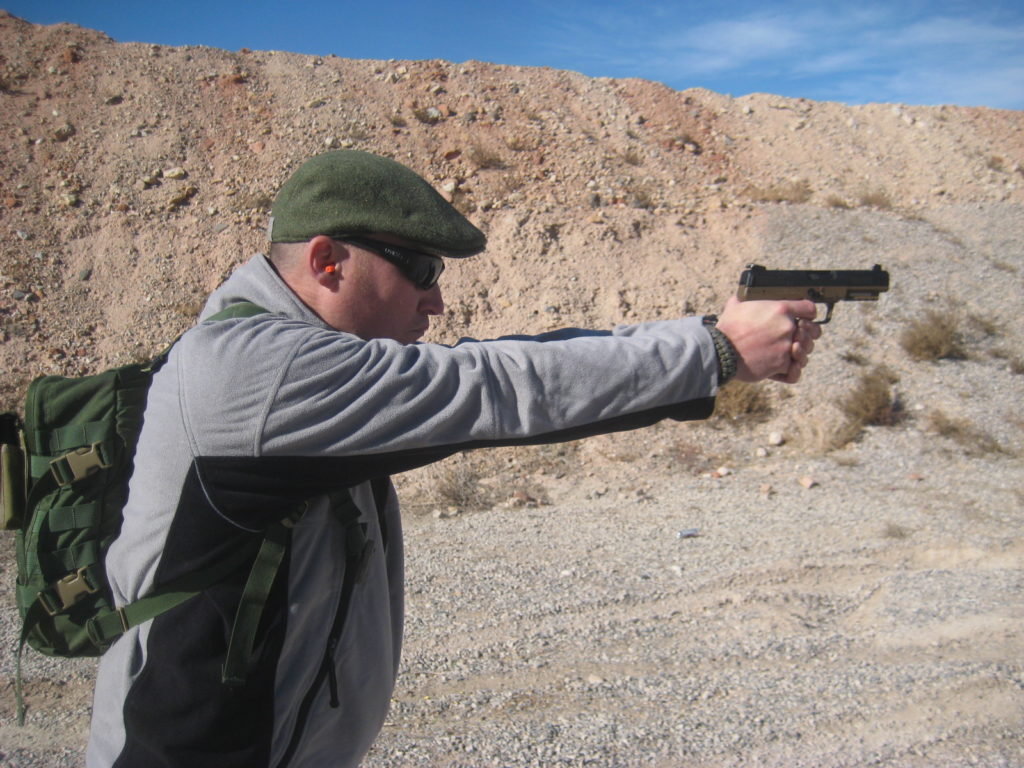 .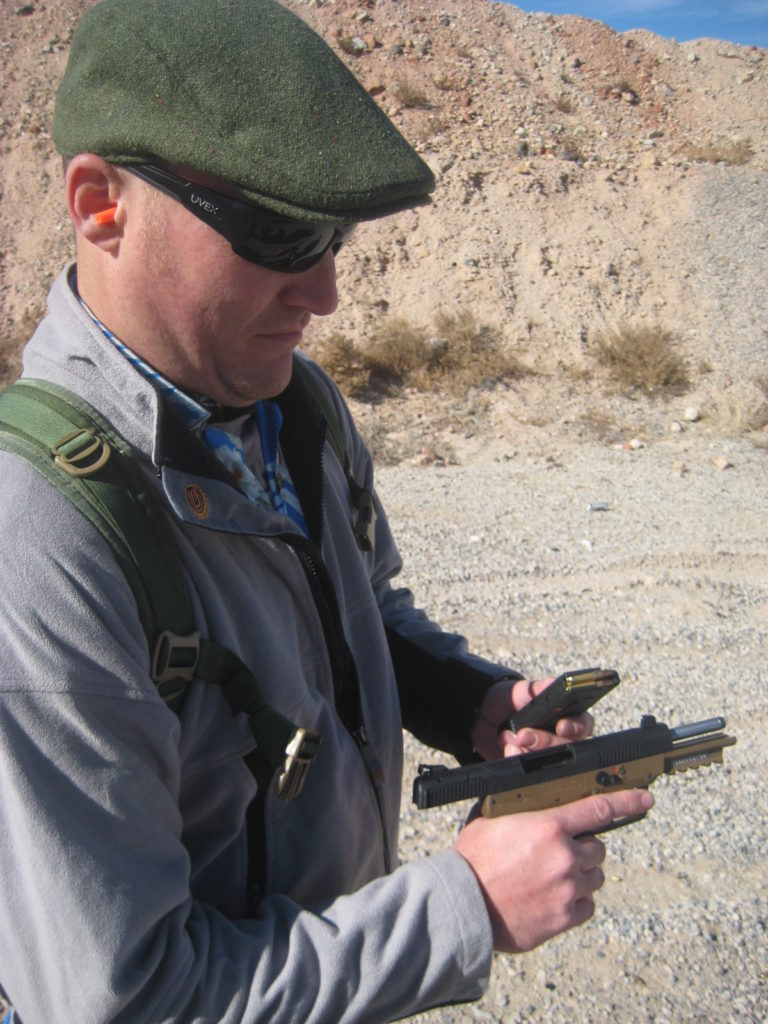 SUREFIRE INSTITUTE
Surefire was showing their range of suppressors and new polymer AR15 lower receivers.
This new lower receiver differs from the usual offerings in the industry by being made from polymer with it's attendant weight and cost savings as well as having a safety catch that operates when the weapon is uncocked.
As some of you may be aware, American designed weapons tend to have safety catches that only function (can be placed on SAFE) when the action is cocked. This is an old doctrinal requirement from US Military forces weapons designs.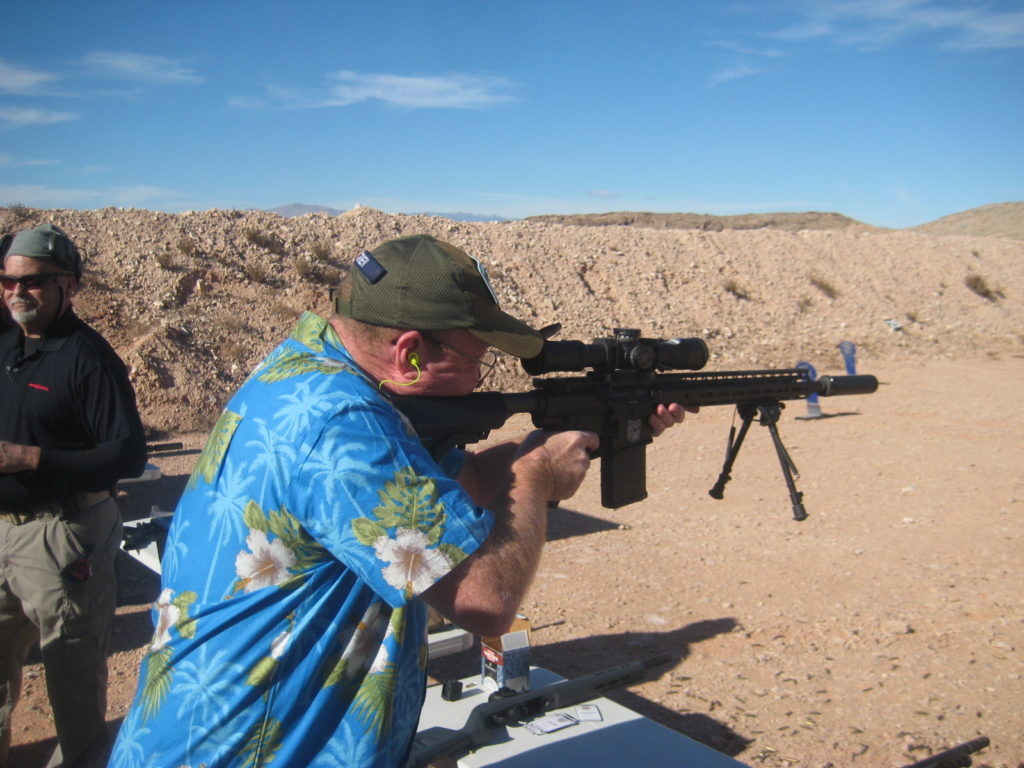 .
COBALT KINETICS
This was a company that really impressed me. The blokes behind it are a former Las Vegas Policeman and a former US Army Green Beret.
.
Cobalt Kinetics are a small company that produce AR-15's for the duty (military and law enforcement) and sporting markets, especially the popular 3-gun competition.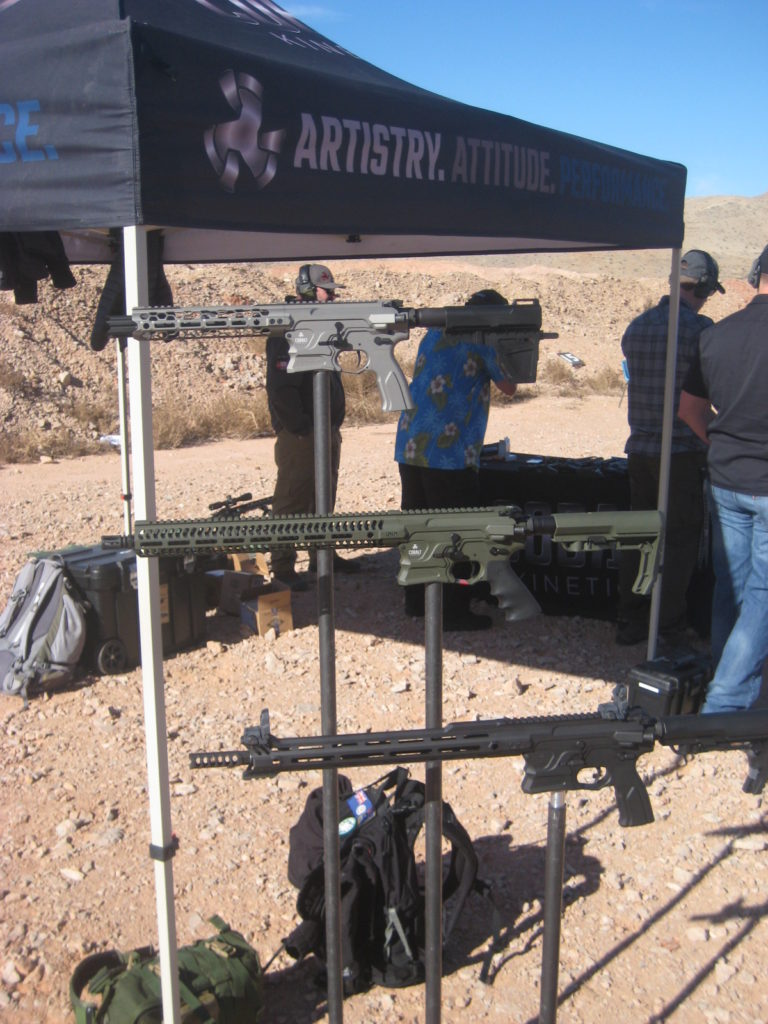 .
The big thing Cobalt want to introduce with their products is removing operating steps from the weapon system, freeing up the operator to make more situational awareness decisions rather than diagnostic analysis of a suddenly non-functioning weapon. By this, Cobalt have produced a rifle that will automatically eject an empty magazine or release the bolt to when a full magazine is inserted.
I can see the usefulness of these functions for something like 3-gun competition where speed is of the essence, but I'm not sold on the utility for a duty weapon.
Here is their sample of a racegun for 3-gun competition where bolt release and magazine drop are automated.


.
What I did like of the Cobalt line-up of unique features was the ambidextrous bolt forward assist that was also able to be used as a bolt release when fresh magazine is inserted. On a conventional, stock AR-15, when a fresh magazine in inserted into the magazine well, the support hand push/pulls the magazine, and then moves to hit the bolt release above the magazine well. Then the support hand has to move to the foregrip for a firing grip and move the sights onto target.
This is a suppressed AR carbine in .300Blackout with this feature.

.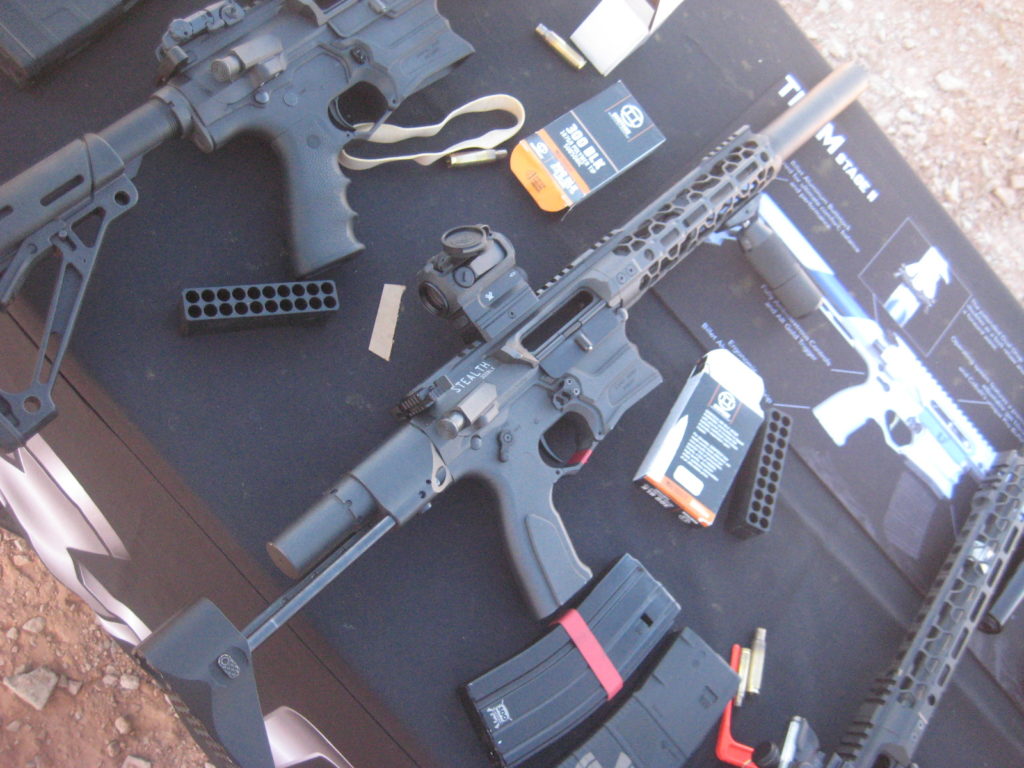 With the Cobalt system, the firing hand can release the bolt after a fresh magazine is inserted, allowing the support hand to move faster out to the foregrip. I found it much faster than normal manipulations of the AR system. Having said that, I can see why it wouldn't be seen as useful for those who already have years of memory operating the AR system. For someone like myself though, with little legacy training scars, this could be a very useful addition.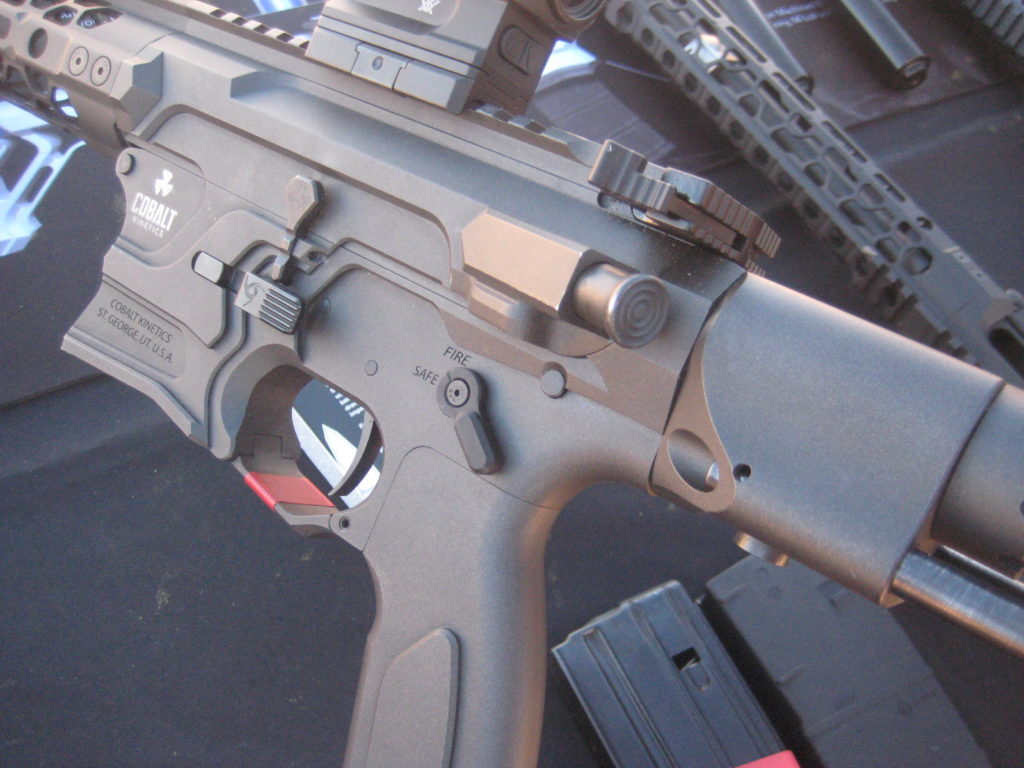 Cobalt also have other items to control weapon recoil.
A muzzle brake that is obnoxiously effective and a hydraulic buffer system that seemed very smooth. Standing to the sides and even behind an individual firing a 5.56mm rifle equipped with this muzzle brake was very noticeable.
https://www.cobaltkinetics.com/
.
Alright then, in the next installment, we'll look at some of the highlights from the main show that drew my attention.
Let me know what you think, or if you have any questions.

Posted in Civilian, Military, Trip Log by 22F with 2 comments.