ITEM: Manbag
MANUFACTURER: High Range Outdoors
DESCRIPTION:
A satchel style manbag for the urban or real jungle.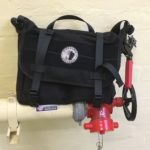 .
.
REVIEW NOTE:
This item and review was a surprise. I was after a trendy-trendy satchel, and I had purchased the old offering on their website. Benny from High Range Outdoors was kind enough to offer a slightly larger version to look at and play with. I simply couldn't refuse a deal like that!
.
Another first for this review is a factor of technology. Due to my personal situation, I was unable to do the photo's in my usual manner with my handlheld camera. The tech situation has been less than optimal due to my updated domestic situation.
Because of this, all of my photo's have been using my smart phone. Let me know what you think.
.
.
SPECIFICATIONS:
DIMENSIONS –
Height: 300mm (approx. 11.81 inches)
Width: 340mm (approx. 13.39 inches)
Depth: 110mm (approx. 4.33 inches)
Volume, main compartment: 6 Litres (approx. 366.14 cubic inches)
.
MATERIALS –
500Denier main body
50mm webbing
25mm webbing
Fastex buckles
Hook and loop velcro
.
.
LAYOUT: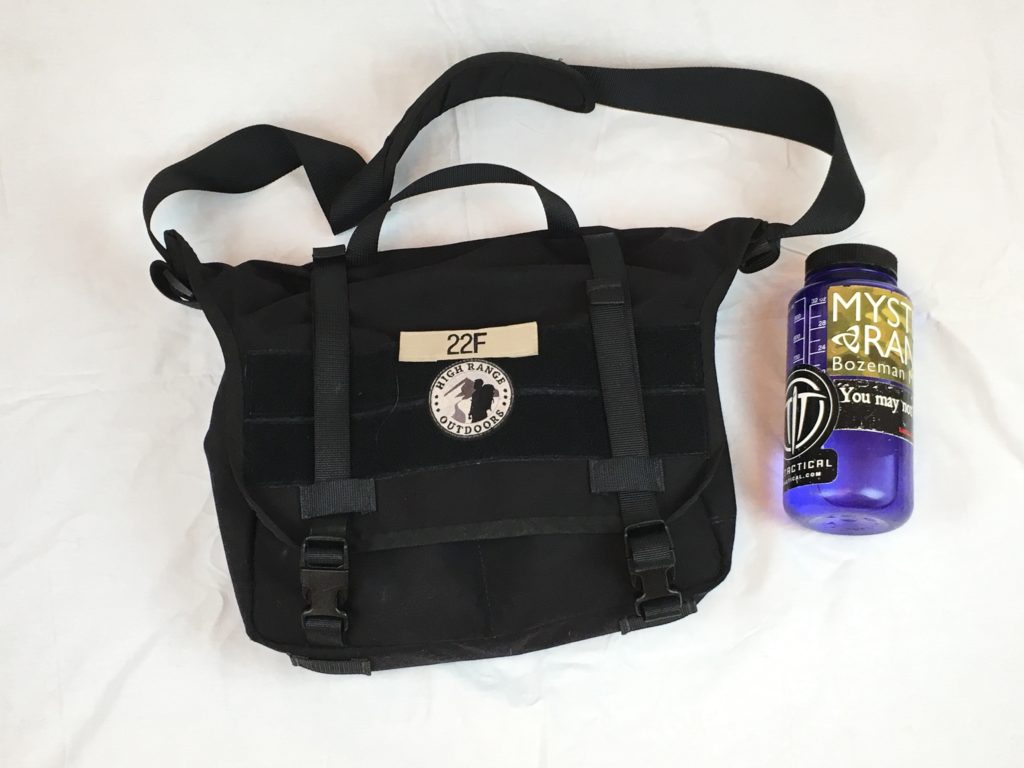 The main carry strap is 50mm webbing, with a small floating comforter pad for the shoulder. This strap is removable from main bag if necessary.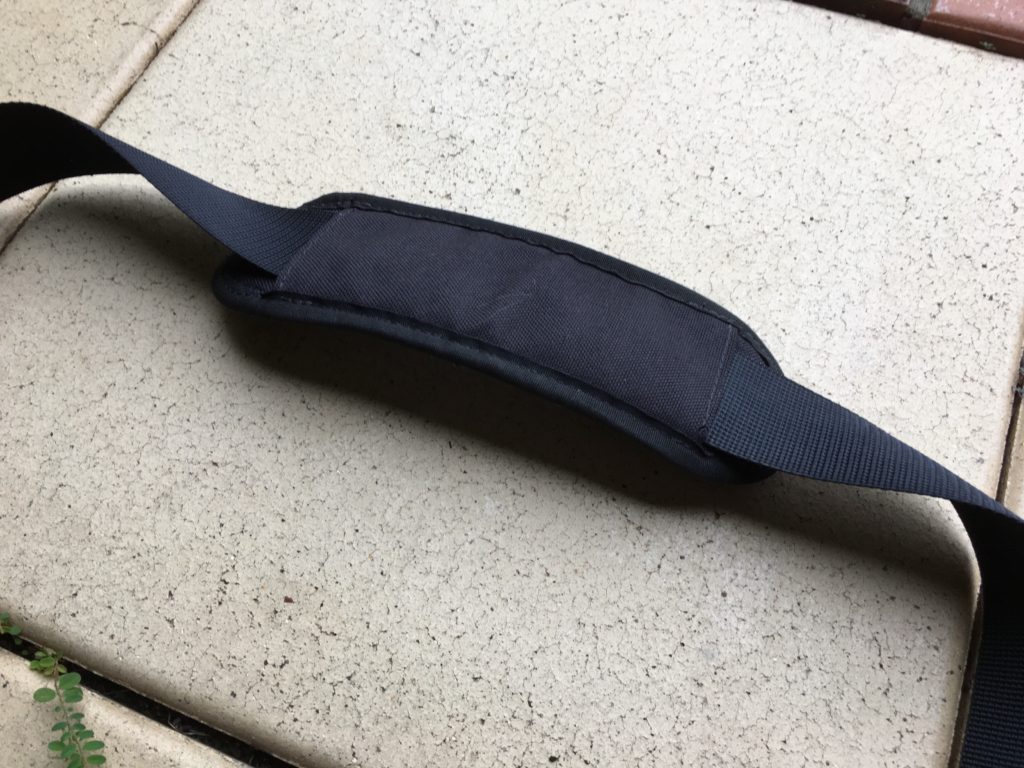 .
Excess strap can also be folded away into small pockets which also do double duty to carry long, thin objects.
.
The main body has two dual front pockets for some organization of smaller items.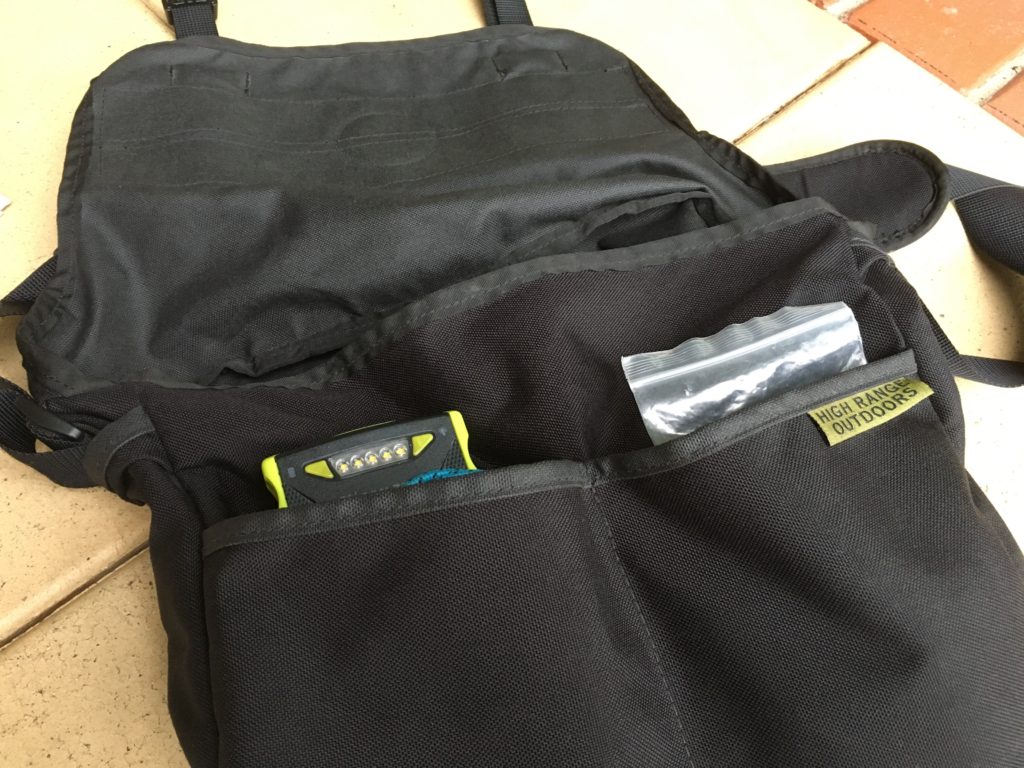 .
The main body has a smaller sleeve for laptops and notebook sized personal computers. It will also fit an A4 sized notebook with ease.
.
At the strap anchor points are D-rings to attach such small items as key rings and ID passes.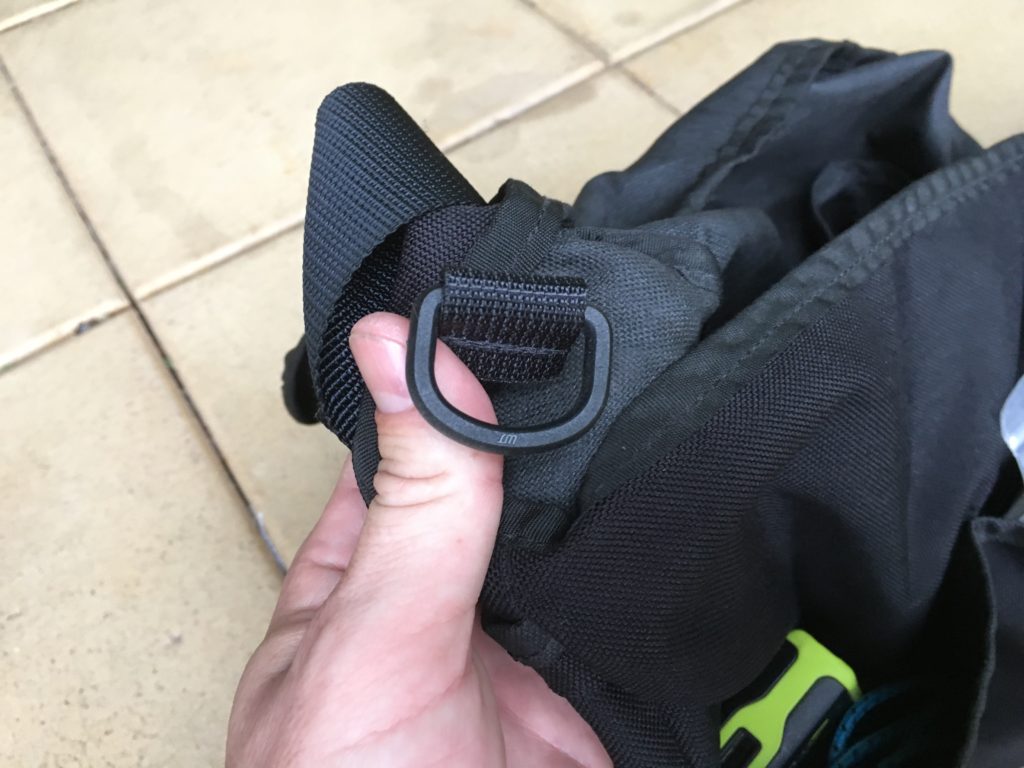 .
The lid is designed to allow large or small loads to be safely secured.
On this sample, a field of loop velcro with the really cool High Range Outdoors patch is on the lid.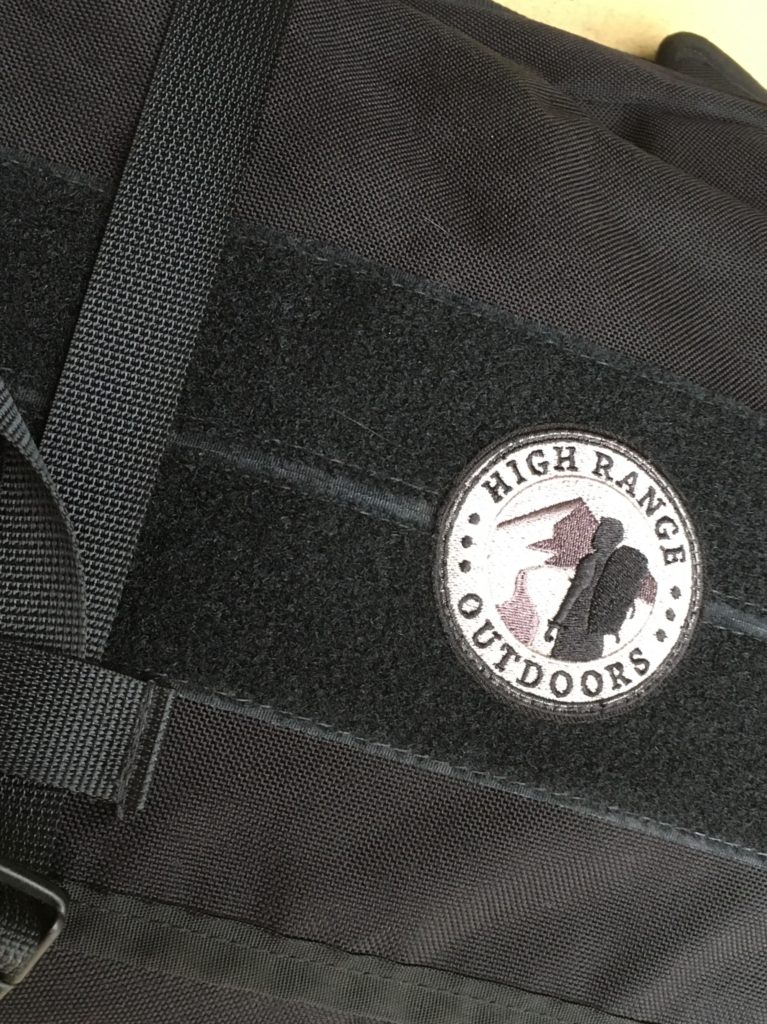 .
A decent drag handle is attached at the top of the main body.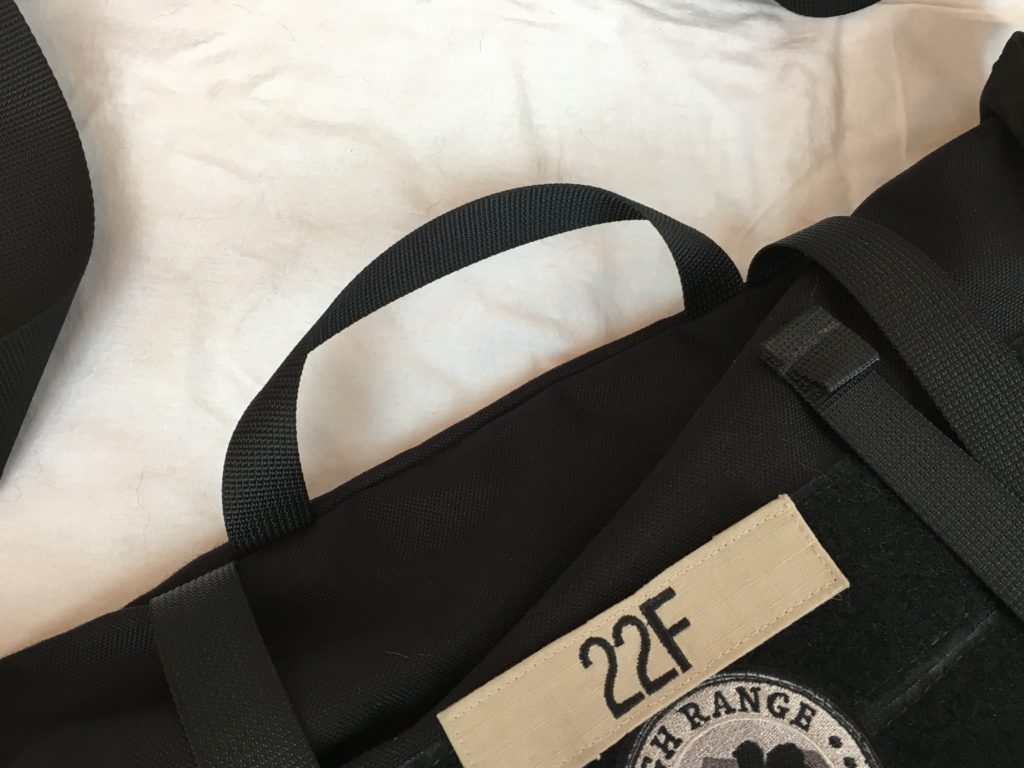 .
.
PERSONAL ASSESSMENT:
This has been a good review.
I'm normally not a fan of sling bags or satchels. Mainly because I don't like the unbalanced load as travel around.
.
But for this Manbag, I had a requirement for a fairly light load consisting of a specialist hand tool, product labels, test tags and split rings. In addition, I wanted to carry a small amount of paperwork for a job site, a power bank for my phone and some lunch.
.
The satchel format allows quick access to my tools and admin items whilst on the move. Whereas with a small backpack there is a risk of spilling out all my items when transitioning the pack to my front. Or I'd have to place the pack on the ground, and then replace the pack on my back when the job is complete. Repeat this process up to 80 times a day, for a few months and a satchel bag that doesn't come off the shoulder really starts to look attractive.
.
In other applications, the Manbag has been used to carry laptop, cables and documentation during road trips and travel for work.
.
PROS –
A very well designed, simple yet elegant satchel.
Manufacturing quality is excellent.
.
CONS –
My only concern with the High Range Outdoors Manbag is the design concept of the satchel itself. Due to old joint injuries, I prefer my load to be secure against my body and not swing about too much.
But since I'm not intending to wear this Manbag whilst climbing or traversing uneven ground, this is a small point.
.
.
SUMMARY:
A great little manbag for light loads.

Posted in Civilian, High Range Outdoors, Packs & Webbing, Short Trip, Specialist by 22F with no comments yet.