The third part of my adventures at SHOT Show.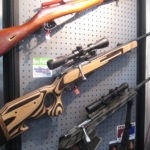 .
Rock Solid Industries
This is a small company dedicated to revamping and updating old classics such as the Mosin Nagant and Swiss K31 rifles with Picatinny optics rails.
They looked to do some really nice, clean work. So check them out if you have an old warhorse you'd like to update to modern standards.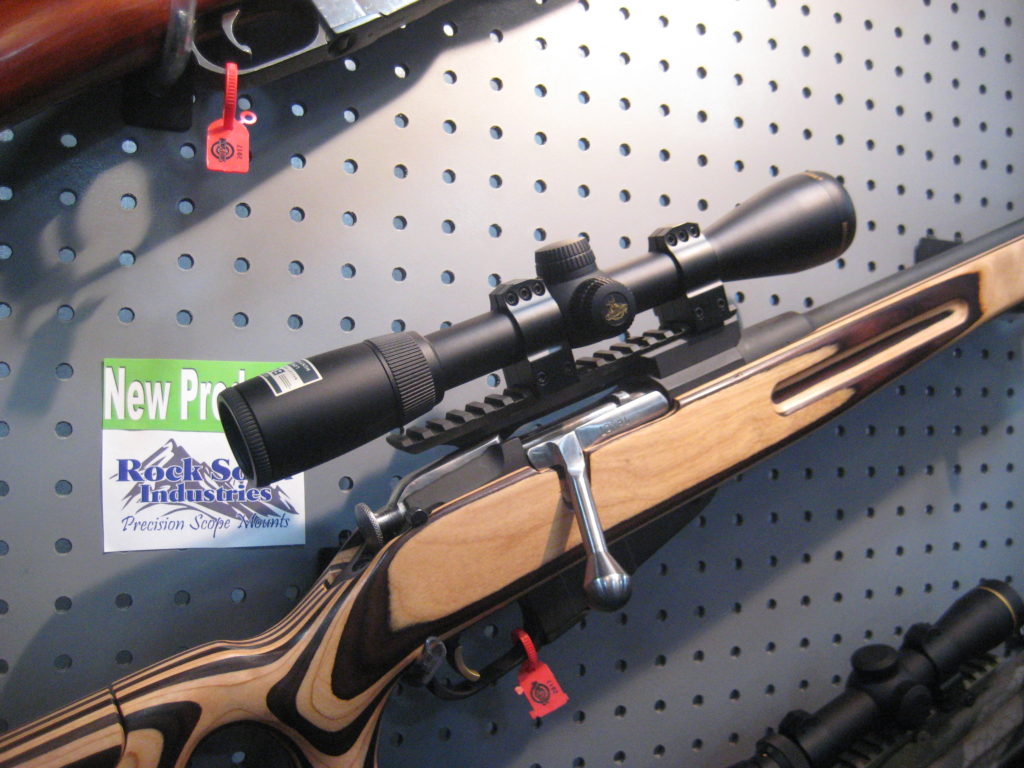 .
Hawkeye Precision Borescopes
Borescopes are a very handy tool to inspect the inside of rifle barrels for faults and general cleanliness. What drew my eye about the Hawkeye series is that it's capable of being switched from viewing straight ahead down the bore, to perpendicular to the bore to better inspect rifling.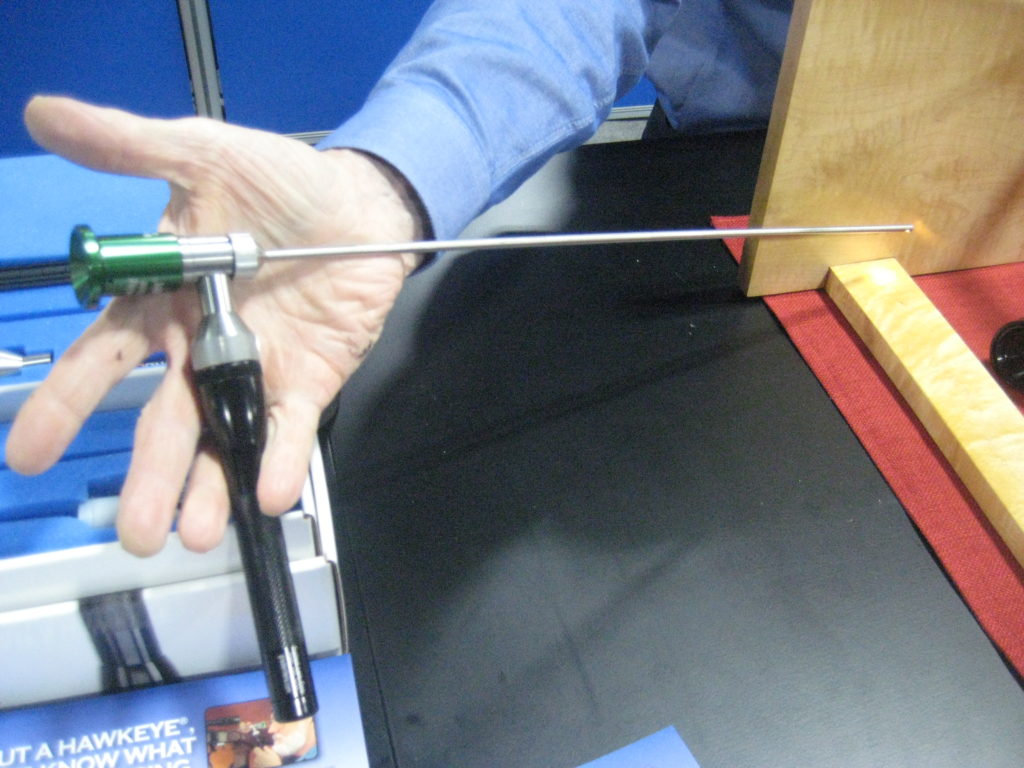 .
The borescope can also have a commonly available Maglite torch attached to it as a light source, and have camera's attached to record bore condition for prosperity.
Check them out at:
http://www.hawkeyeblue.com/page/page/3326819.htm
.
Brugger and Tommet
The USW (Universal Service Weapon) in 9mm was on display by those wacky and innovative Europeans.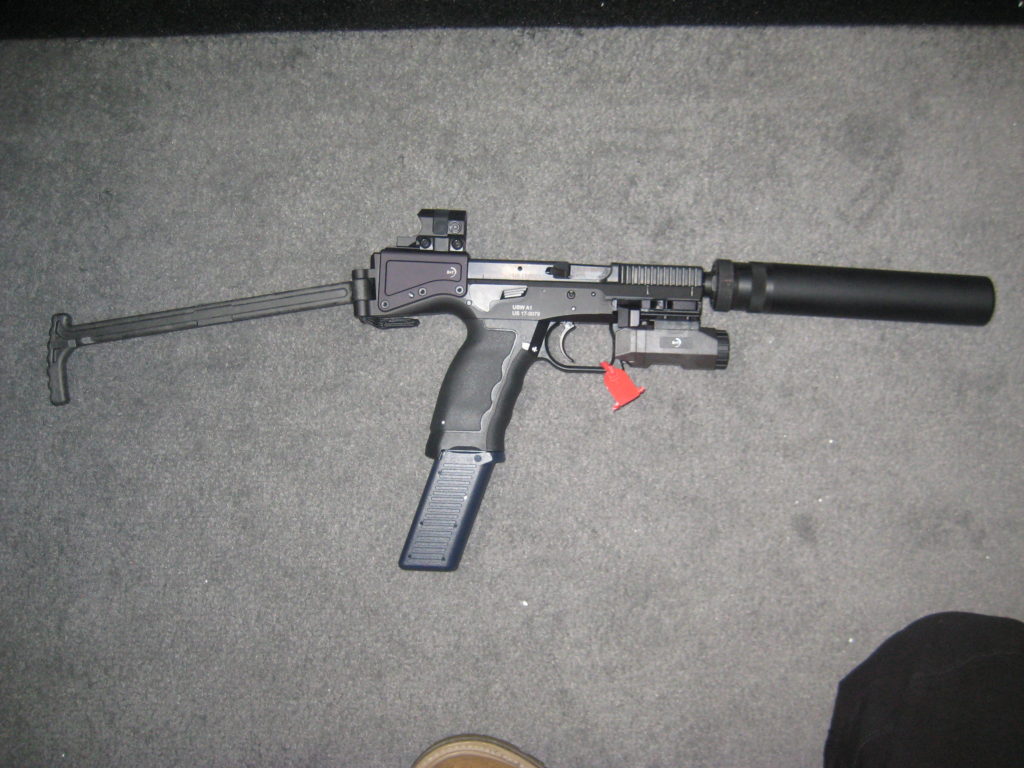 .
An interesting take on the PDW (Personal Defence Weapon) class, I gather it's intended for the European market where long arms may not be seen as a politically correct solution to problem solving for law enforcement officers given current trends with religious extremists.
Not much larger than a normal service pistol, the USW's most distinctive features are the small folding stock and the custom Aimpoint red dot optic that is even smaller than the T1 series.
The sample on display was fitted with a weapon mounted light and a suppressor.
https://www.bt-ag.ch/shop/eng/bt-usw/bt-universal-service-weapon–usw-a1-kal-9-x-19-bt-430001
.
Australian Defence Apparel (ADA)
Since their acquisition by a Canadian conglomerate recently, ADA has set their sights on expanding their market segment from their traditional major client the ADF.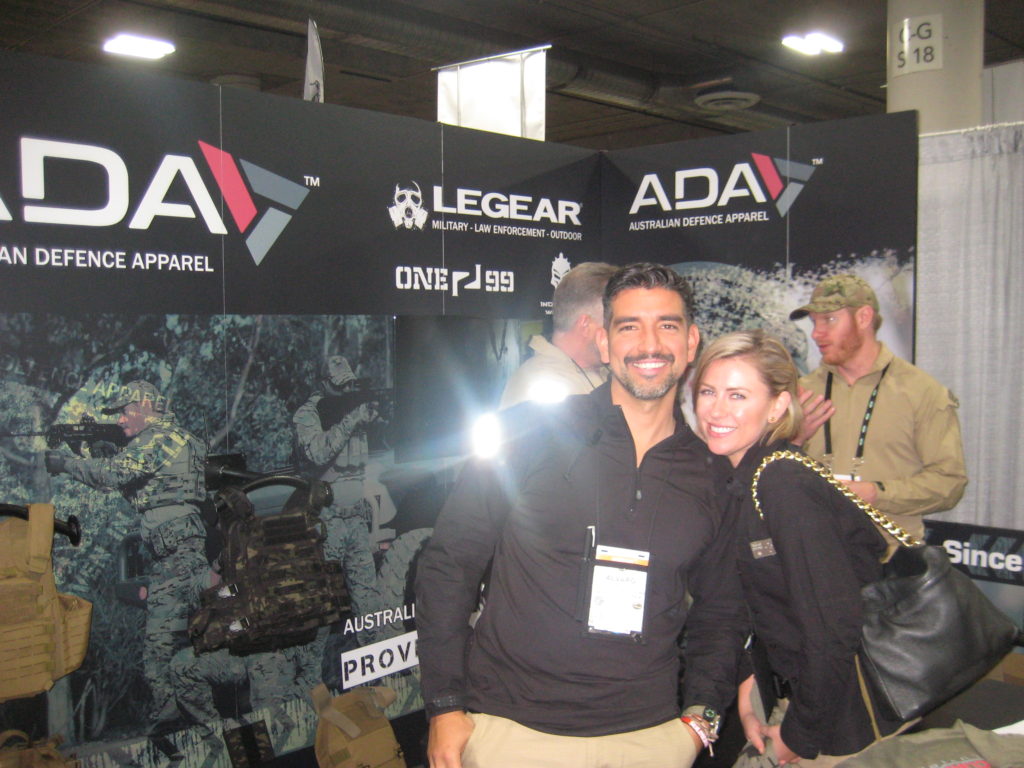 .
They were show-casing their product line-up for international markets. To assist them for SHOT Show, they brought along their brand ambassador Daniel Keighran VC. It was great to have a chinwag with a local Queensland boy who is such a down to earth bloke.
.
Hopefully the next instalment won't take quite as long to get published…

Posted in Blog, Civilian, Military, Trip Log by 22F with no comments yet.